Puerto Rican Breakfast – Puerto Rican Oatmeal & Café Bustelo
This post may contain affiliate links which might earn us money. Please read my Disclosure and Privacy policies here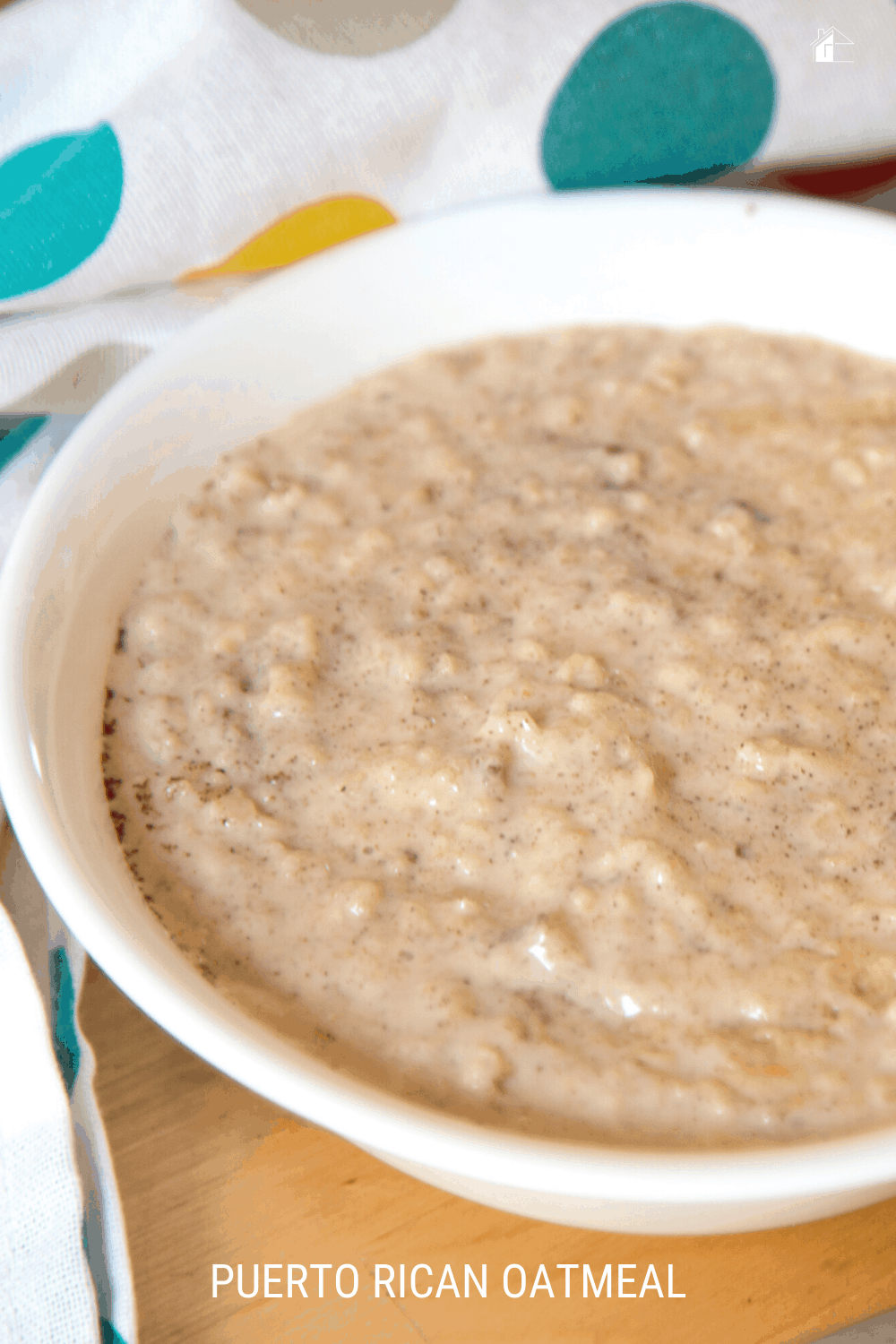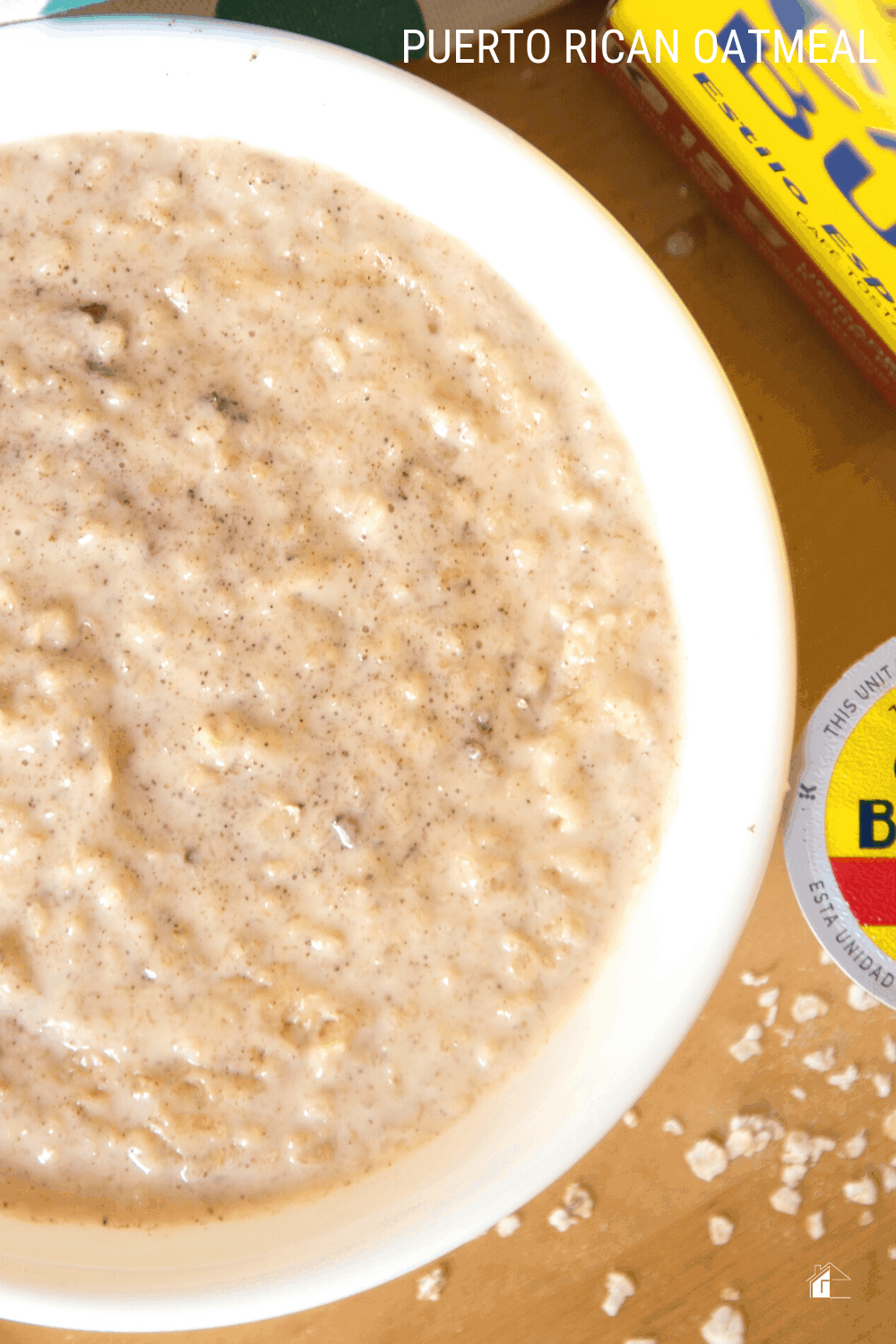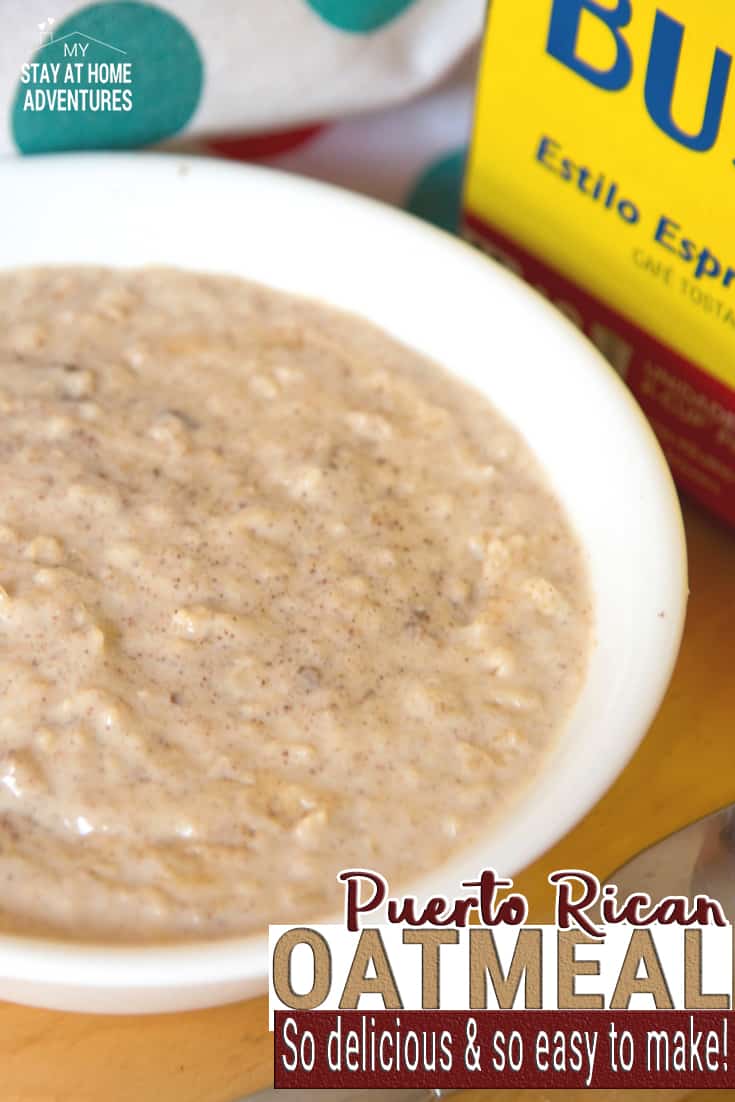 Café Bustelo® sponsored this post as part of an Influence Central campaign, and all opinions expressed in my post are my own.
Let's celebrate Hispanic Heritage month with a yummy breakfast recipe and café, shall we?
During these hard times, nothing comforts me like a good Puerto Rican breakfast, a nice cup of coffee to keep me going, and a to-do list. So how can a busy mom of 4 kids get motivated every morning and gets her day started?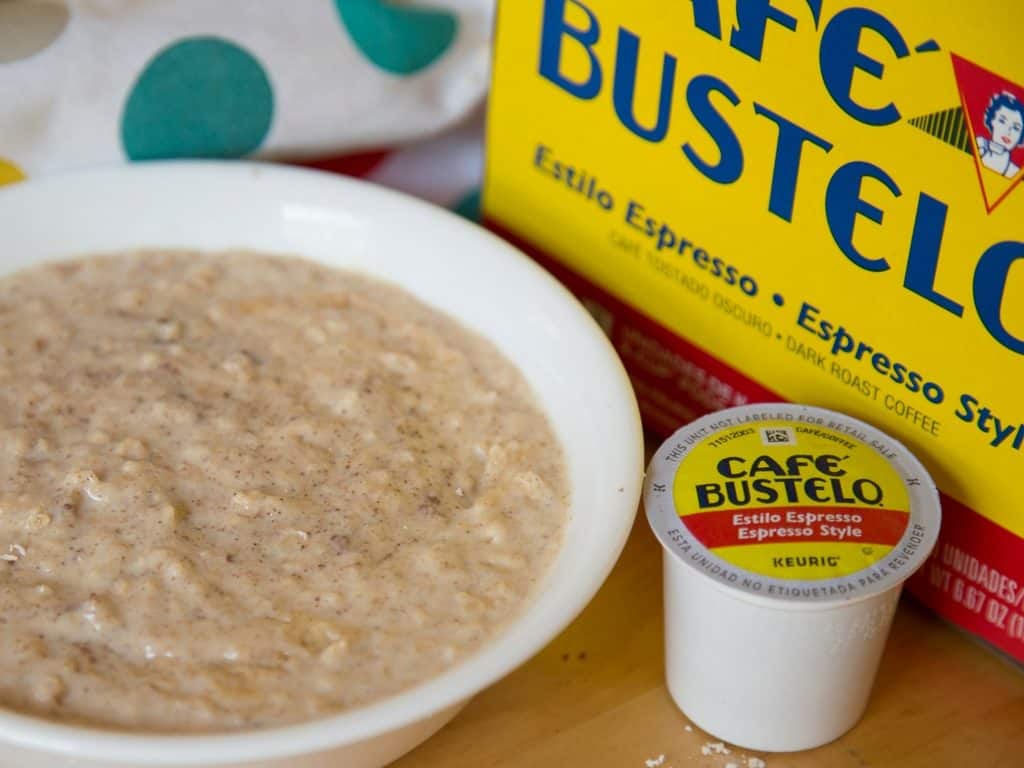 With a great Puerto Rican breakfast and a nice cup of Café Bustelo coffee. That's how I do it.
Breakfast is an important part of my day, and as a mom, I need to make sure that I have the energy and my brain is functioning.
One of my favorite Puerto Rican breakfasts is Avena. Avena is a recipe my grandmother would make for me as a child when I would sneak up through my home back gate and walk to her house.
She only lived a few feet away from us, and she always expected me. She would get her old pot out and make me her famous Avena served with coffee.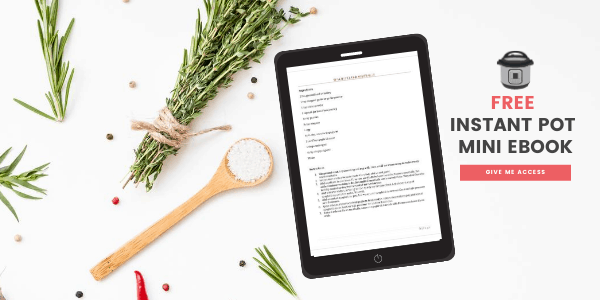 Yes, we drank coffee at a very young age as this was the cultural norm back then! However, as an adult, every time I make this Puerto Rican-style oatmeal, Avena, it simply reminds me of good times and grandma.
Every morning I grab my to-do list and start breakfast early and enjoy a cup of coffee. Of course, I have always said that I am a Café Bustelo coffee drinker. I seriously stock up on this coffee because I am an avid coffee drinker.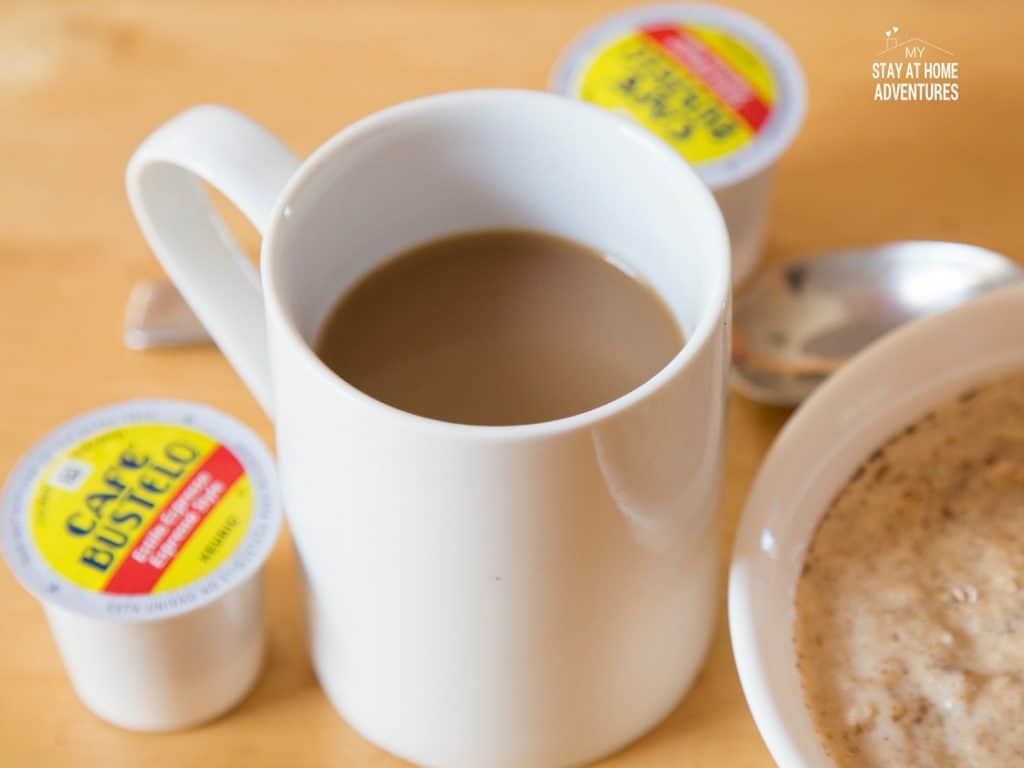 Why do I enjoy drinking Café Bustelo?
Café Bustelo has this bold and rich flavor that stands up to milk and sugar that I love. It's a high-quality Hispanic coffee that reminds me of home!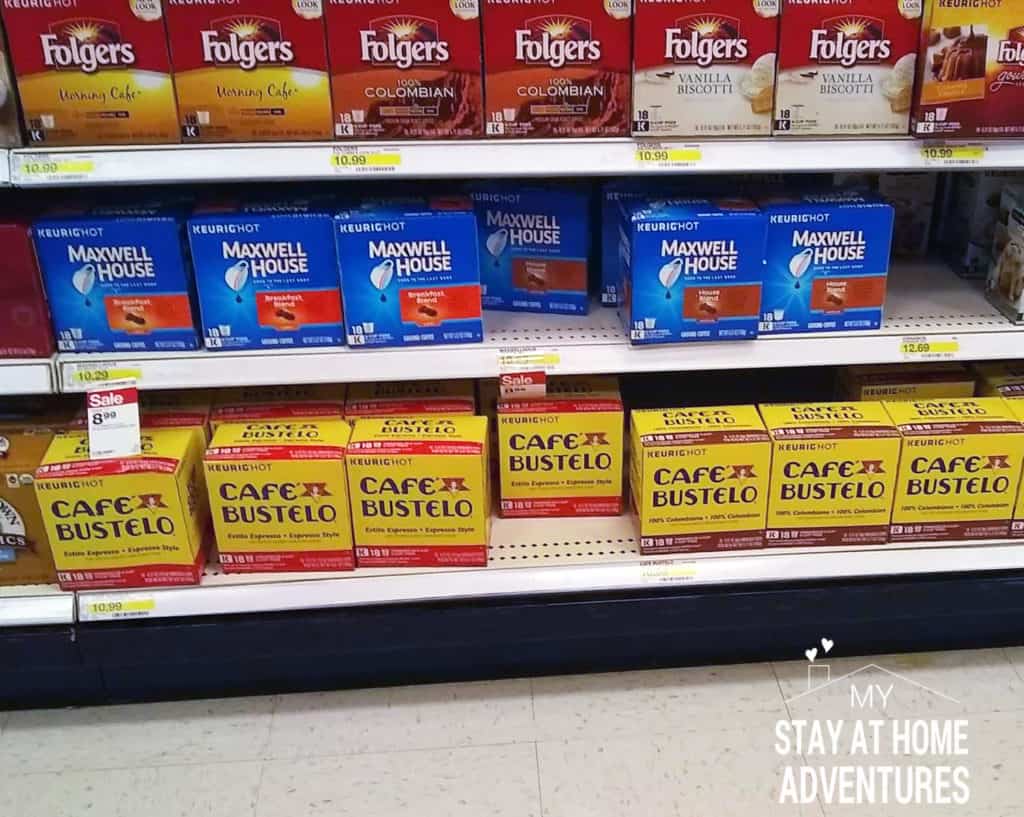 The good news for all of us who love café is that you can find Café Bustelo in various forms at Target. You can find it ground, whole bean, brick, K-Cup® Pods, and even instant.
So wake up tomorrow morning, create this yummy Avena and enjoy it with a cup of Café Bustelo and print this to-do list printable and get your day going on the right foot!
Puerto Rican Avena Recipe
For this Puerto Rican breakfast favorite, we used evaporated milk, as this was what my grandma used to add! Of course, you can also use whole milk and add as much sugar and cinnamon as you would like!
You have to continue to stir to make sure that the oatmeal doesn't become lumpy. Also, if the texture is not the same as Puerto Rican, you can grind the oats in a blender or small food processor, which will do the trick!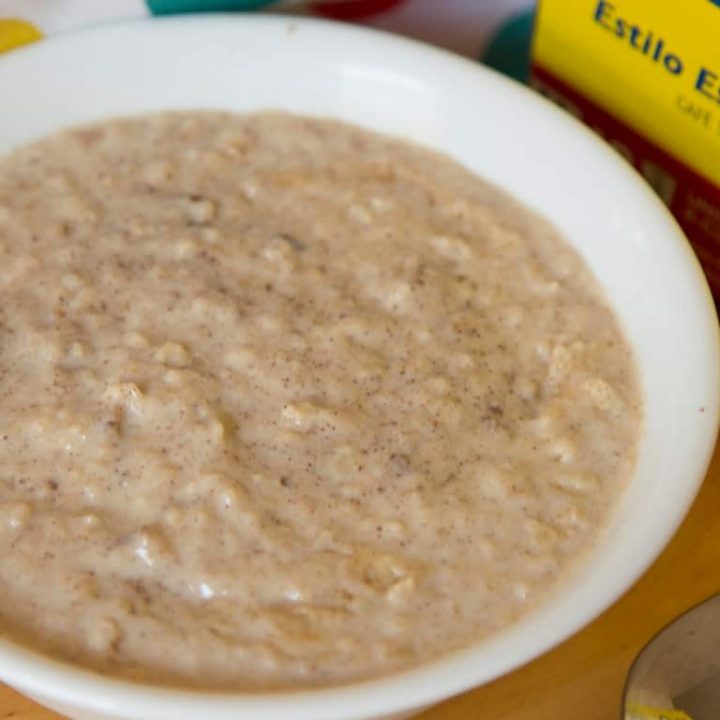 Puerto Rican Avena / Oatmeal
Delicious Puerto Rican style oatmeal or avena. Just like abuela used to make it.
Ingredients
1 3/4 cup milk or evaporated milk
1 cup of oats
Dash of salt
1 tbsp margarine
Sugar to taste
ground cinnamon (to taste)
Instructions
In a medium saucepan add milk, salt, butter, cinnamon, sugar and bring
to a boil.
Lower heat to medium and add oats.
Stir occasionally and cook until oats are cooked.
Nutrition Information:
Yield:

2
Serving Size:

1
Amount Per Serving:
Calories:

387
Total Fat:

14g
Saturated Fat:

5g
Trans Fat:

1g
Unsaturated Fat:

8g
Cholesterol:

24mg
Sodium:

216mg
Carbohydrates:

52g
Fiber:

5g
Sugar:

13g
Protein:

14g
This calcualtions might not be accurate.
Check out this Puerto Rican recipe: