What A Good Quality Food Processor Taught Me
This post may contain affiliate links which might earn us money. Please read my Disclosure and Privacy policies here
I was given the Hamilton Beach® Professional 14 Cup Dicing Food Processor Cup with BPA-Free Bowl for free in exchange for a review. All opinion expressed in this post are 100% my own.
Since becoming a stay at home mom, I had to adapt to my new role after being a working mom for the majority of my adult life. Sticking to a budget, and creating homemade meals, became very important to me.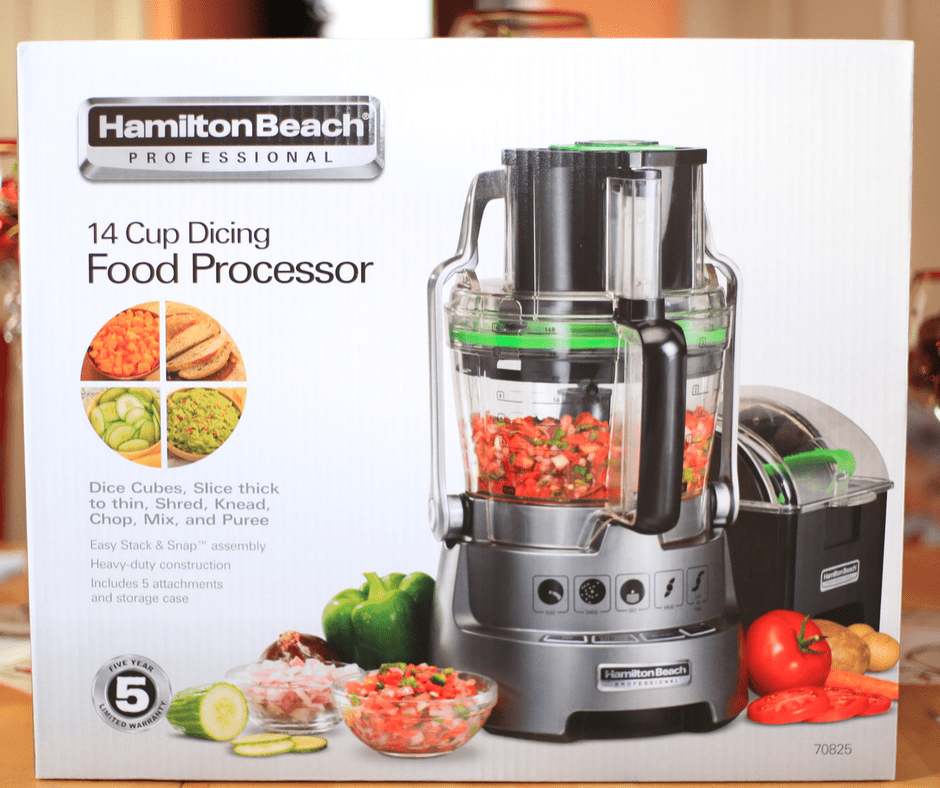 I was also very tight with money; our yearly income was down almost $20,000, and I had to make sure I stuck to our budget and stayed debt-free (except the house). One thing I learned the hard way is that cheap appliances don't work, and they certainly don't save money you money in the long run.
Now, the truth is that I am learning my way around the kitchen, and I'm no expert; but I do enjoy creating homemade meals and baking! I love to make Puerto Rican Christmas foods that require a food processor.
The Hamilton Beach® Professional 14 Cup Dicing Food Processor arrived at my doorstep a few days ago, and my first impression was, wow! The box was pretty big, and I will admit, it was a bit intimidating.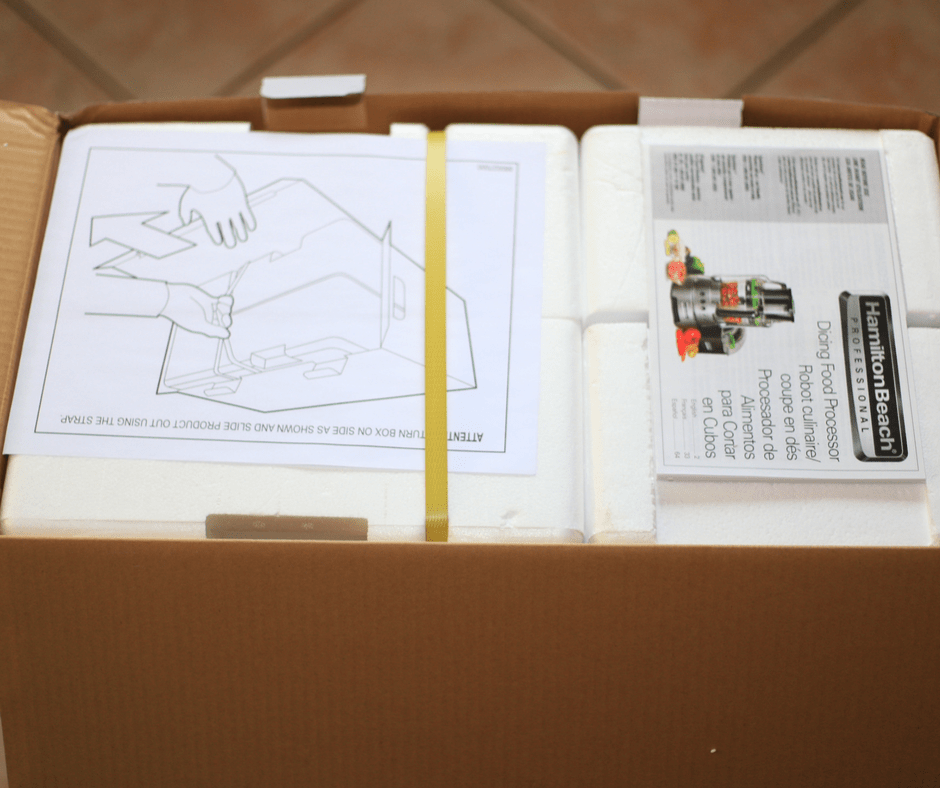 You see, I dislike boxes that are hard to open and contain tons of trash. The good news is that this box was easy to open and packaged nicely enough not to have tons of parts spread out; it even came with instructions to pull it out!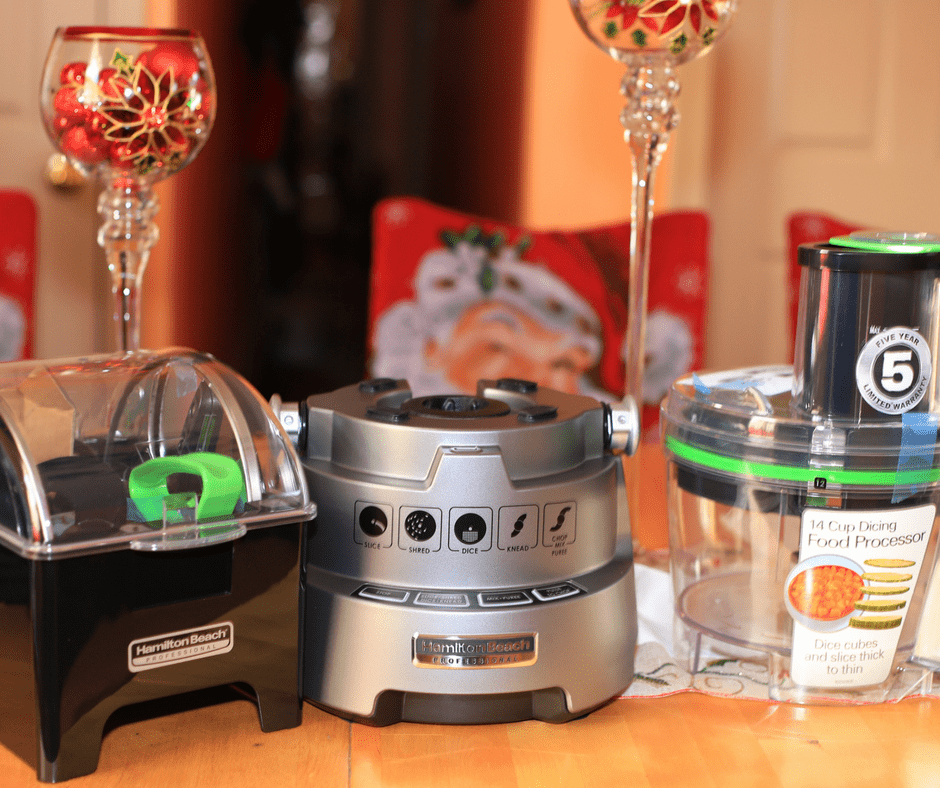 See, three big parts ready to be set!
Once it's out, you can see that this food processor is HUGE! This is something that you have to think about if you have limited kitchen storage space. My old food processor is way smaller compared to this one, and seeing them side by side, you can imagine why I'm surprised about its size.
The good thing about that is that you can make bigger batches and process much more food in a single shot and be done faster! In this case, bigger is better! I could tell right away handling this food processor that is was very solid, built well, and was excited to put it to the test!
One of my favorite things about that the Hamilton Beach Professional Dicing Food Processor with 14-Cup BPA-Free Bowl is that it comes with 5 blades and a storage container to place them all in. The blades are for:
Dice
Slice thick to thin shred
Knead
Chop
Mix
Puree
Since I had to bake cookies for my child's class, I put this baby to the test right away. You see, I don't normally use a food processor to mix cookie dough at all. I wanted to give this product a try and put it to the test right away.
The instructions were well written, and with photos for those of us who enjoy images with our instructions. This made it easy for me to assemble the food processor and get my cookie making going.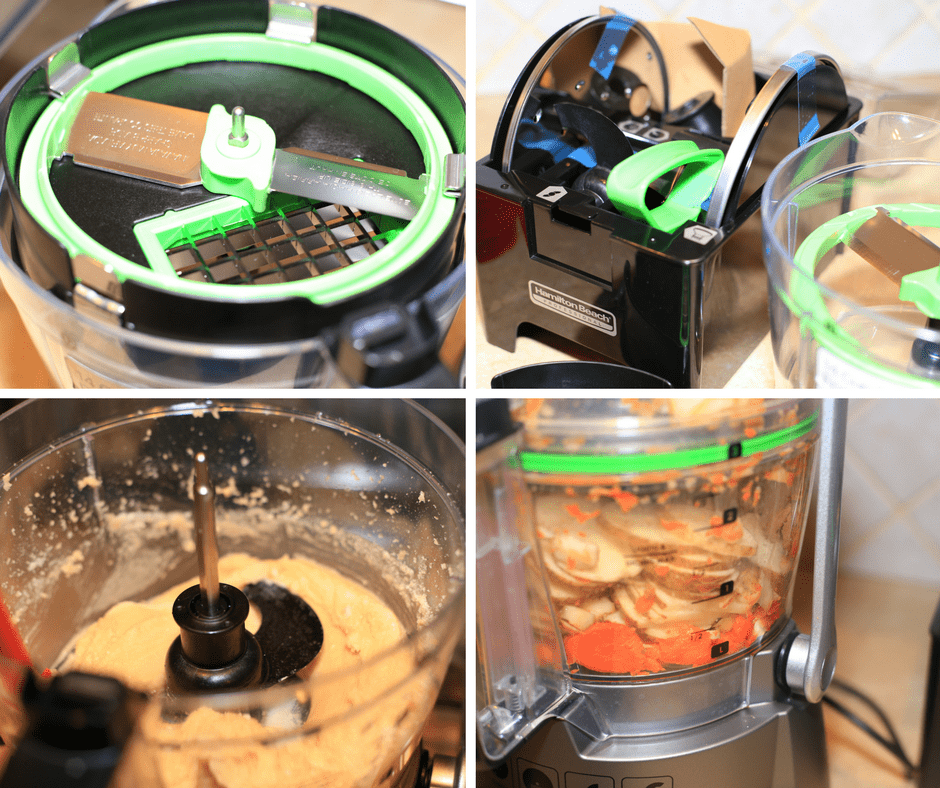 I will say that it didn't take me long to bake a few batches of cookies using this product. The reason why is because I was able to add more dough into it, and it worked great.
The next day I used it to make scallop potatoes and used the thickness setting (14 settings!) when slicing my potatoes and carrots. I loved the 3-in-1 feed tube which made it easy for me to slice my potatoes and carrots, which is a big plus for me.
This was, again, easy to do and clean up was done quickly too. This food processor is dishwasher-safe for blades, bowl, and lids.
Overall, I was impressed with the Hamilton Beach Professional Dicing Food Processor with 14-Cup BPA-Free Bowl and can't wait to continue to use it. Though big in size, it has its benefits, and the quality of the product justifies the cost.
I learned that having a good quality small appliances is important, they save time and they save you money; always remember that!