Our Family Spring Break
This post may contain affiliate links which might earn us money. Please read my Disclosure and Privacy policies here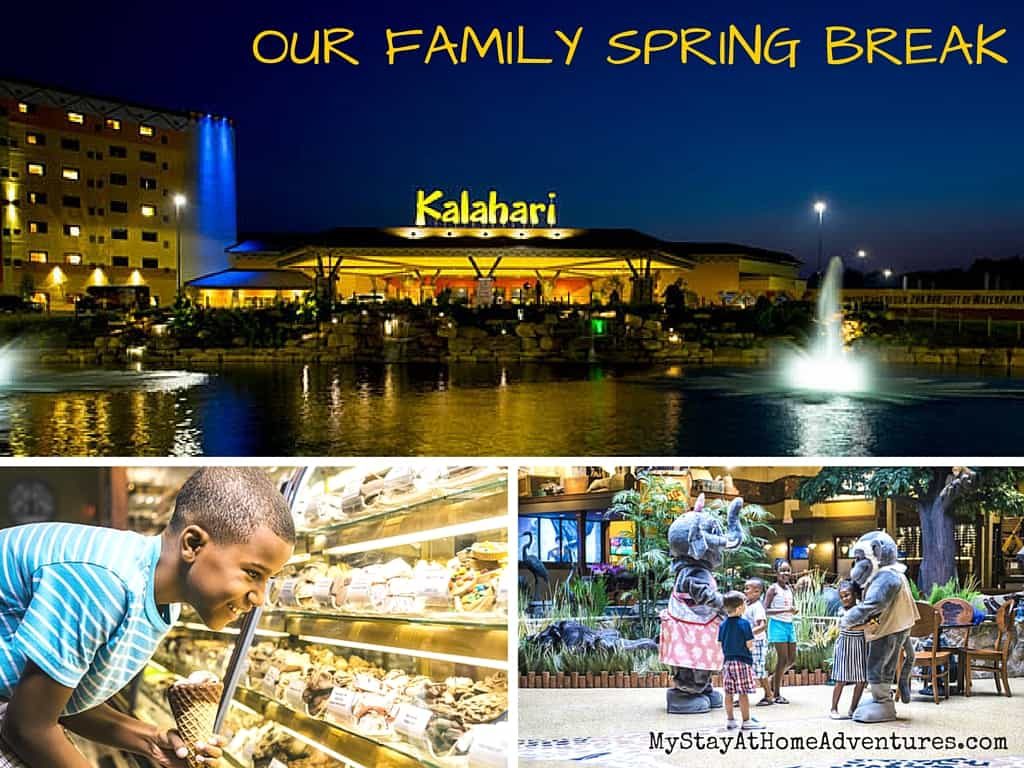 This review and giveaway was made possible by iConnect Influencer Management and Kalahari Resorts. I was compensated for my participation in this campaign, but all opinions are 100% mine.
We didn't have a family vacation or a weekend getaway last year, this year before Baby Z arrives, we decided that this was the year we were going to enjoy more traveling as we love to splurge in small adventures in our house. What made this year traveling adventures unique were our first family spring break getaway and how much fun we all had.
I was given the opportunity to spend one night at Kalahari Resort in Poconos, PA and at first I will admit, I was a bit concerned. Why? Because you see, with two little ones and a teen and a baby on the way, how would we be able to make sure everyone gets entertained and have a good time.
My other worries were can we really have fun with two days at Kalahari Resort, and what can they possibly have to show from other resorts in Poconos?
First, let me just say that after the crazy winter we are having, and possibly crazy summer we will be having with the arrival of Baby Z, a spring break to get our family refreshed and enjoy some family fun was something we had discussed before this opportunity came about.
Yet, our destination and plans were scratched off due to pregnancy and other elements that were not safe for me or my baby. It never occurred to us to travel within our state for our family spring break.
If you follow My Stay At Home Adventures via social media, you would have seen glimpses of our family's spring break and how much fun my kids had.
About Kalahari Resorts
The Kalahari resort is names after the Kalahari Desert in the southern part of Africa. They are water park resorts located in Wisconsin, Ohio, and Pennsylvania and are about 173,000 square feet.
The Kalahari Resort located in Pocono Mountains opened up July 1, 2015, and I will have to say that it will probably surpass the Ohio location after construction is completed. Phase two of renovation will add an additional 500 rooms!
This resort located in Pocono, PA is the latest and is an African themed water park resort and convention center and it features 100,000 sq. ft of indoor water park.
With over 450 beautiful appointed African themed rooms and suites, water coasters, lazy rivers, whirlpool spas, and so much fun, the entire family will enjoy and have a blast like we did.
When we arrived at Kalahari Resort located in the Poconos, we were amazed at the size and the beauty. The inside décor didn't disappoint at all, and what is more important to me is how friendly the staff is and how clean the location is.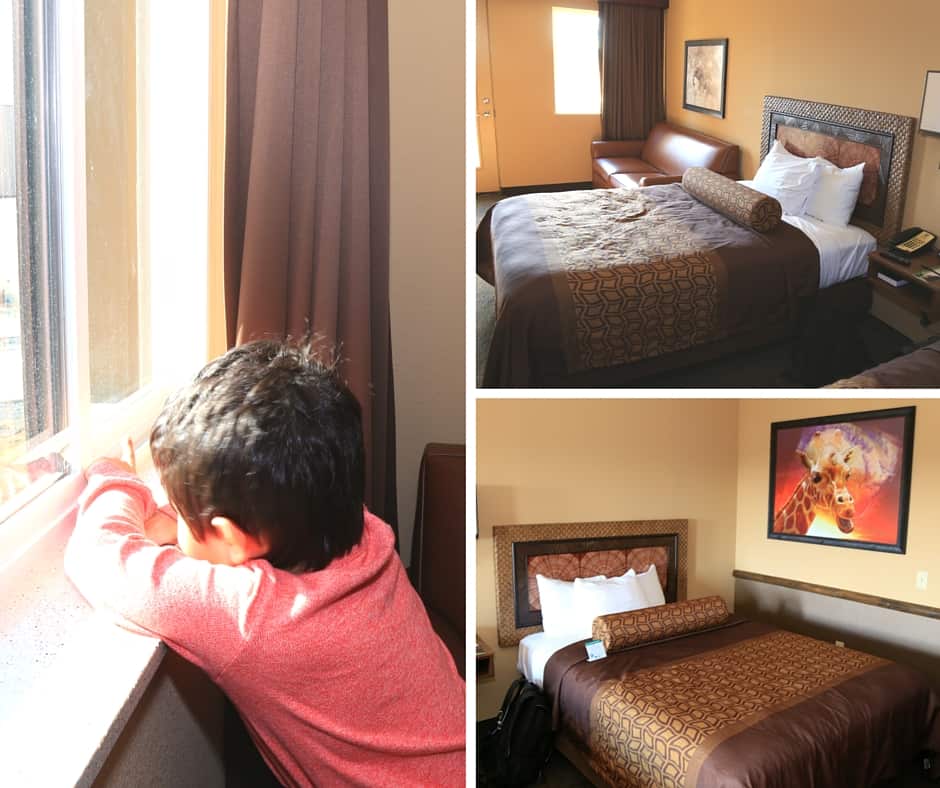 GUEST ROOMS FACTS
457 guest rooms & suites
1, 2 and 3 bedroom suites including Penthouse suites
All rooms include: Microwave, coffee maker, refrigerator, iron, ironing board, in-room safe, complimentary Wi-Fi, remote control television with cable and pay-per-view movies, alarm clock, voice mail system, hair dryer, luxurious bath amenities, and admission to Pennsylvania's Largest Indoor Waterpark!
The room size was good for our family, and yes, the decorations and cleanliness was excellent. Each room has a microwave and refrigerator which was great for our family. Our bedroom gave us a preview of what the next phase of construction is bringing to Kalahari Resort in Poconos, and quite honestly, we can't wait either.
Though the view at the moment might not be perfect or beautiful, imagine what it will look like after completion.
Before you start thinking that Kalahari Resort is just about water parks and what people might think is related to water parks, think again. Kalahari offers so much more!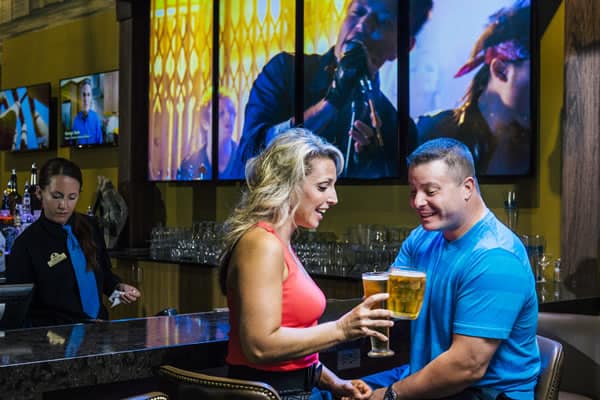 RECREATION & ENTERTAINMENT
Spa Kalahari and Salon
Kamp Kalahari activity programs
18 hole Donald Ross designed golf course
Multiple and varied retail shops
Authentic African artifacts, furniture and artwork
Horseback riding, archery, fishing, skiing, sledding,
Snow shoeing, and even more nearby
They offer full service restaurants, a bar, and other types of shops for the family to enjoy. Again, the décor at some of these full service restaurants are amazing.
DINING AND DRINKS
Brandberg Restaurant – A classic tavern with a modern twist.
Great Karoo Marketplace Buffet– Great Karoo offers traditional breakfast and for dinner a family style buffet with extensive options for children.
Ivory Coast Restaurant – A cozy atmosphere just off the lobby with sandwiches, salads, appetizers, and great beverages
The Last Bite – Hand-dipped chocolates, fabulous caramel apples, homemade fudge, ice cream and more
Java Manjaro – Gourmet coffees, pastries, desserts, hot sandwiches, smoothies and more
Waterpark & Family
There is so much to do at Kalahari, to be honest, that I wanted to do like Spa Kalahari, attend Kalahari Adventurers Club (our kids wouldn't leave the water park!) and so much more that one night stay allowed us.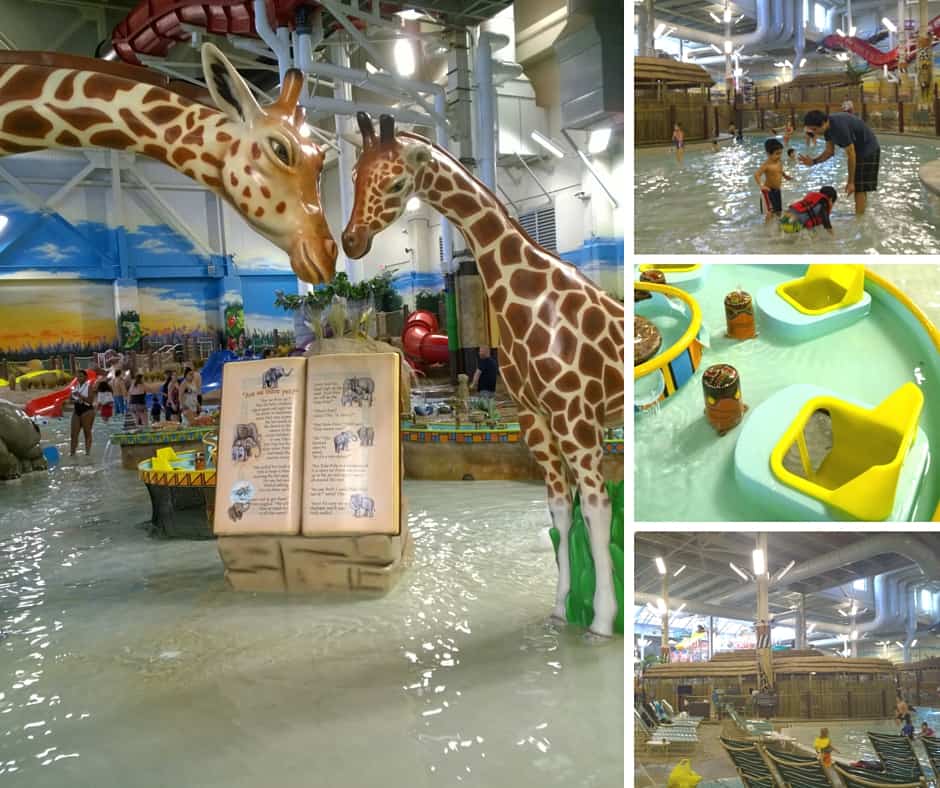 Overall, I have to say we were extremely happy and surprised with Kalahari Resort in Poconos, PA. The truth is we are planning on returning back and add more days because it's the kind of place where my entire family gets to have fun.
I don't have to worry about the weather or the water being too cold, or trying to find activities for my younger kids.
Interested in Kalahari Resort? Check out this Spring Break Saving they are offering right now.
For this reason, and many more, My Stay At Home Adventures is having a giveaway for one night stay at Kalahari Resort. Simply follow the instructions below for a chance to win one-night stay (Sun-Thurs) at Kalahari Resort.