Sinking Funds Guide (Free Printable Tracker)
This post may contain affiliate links which might earn us money. Please read my Disclosure and Privacy policies here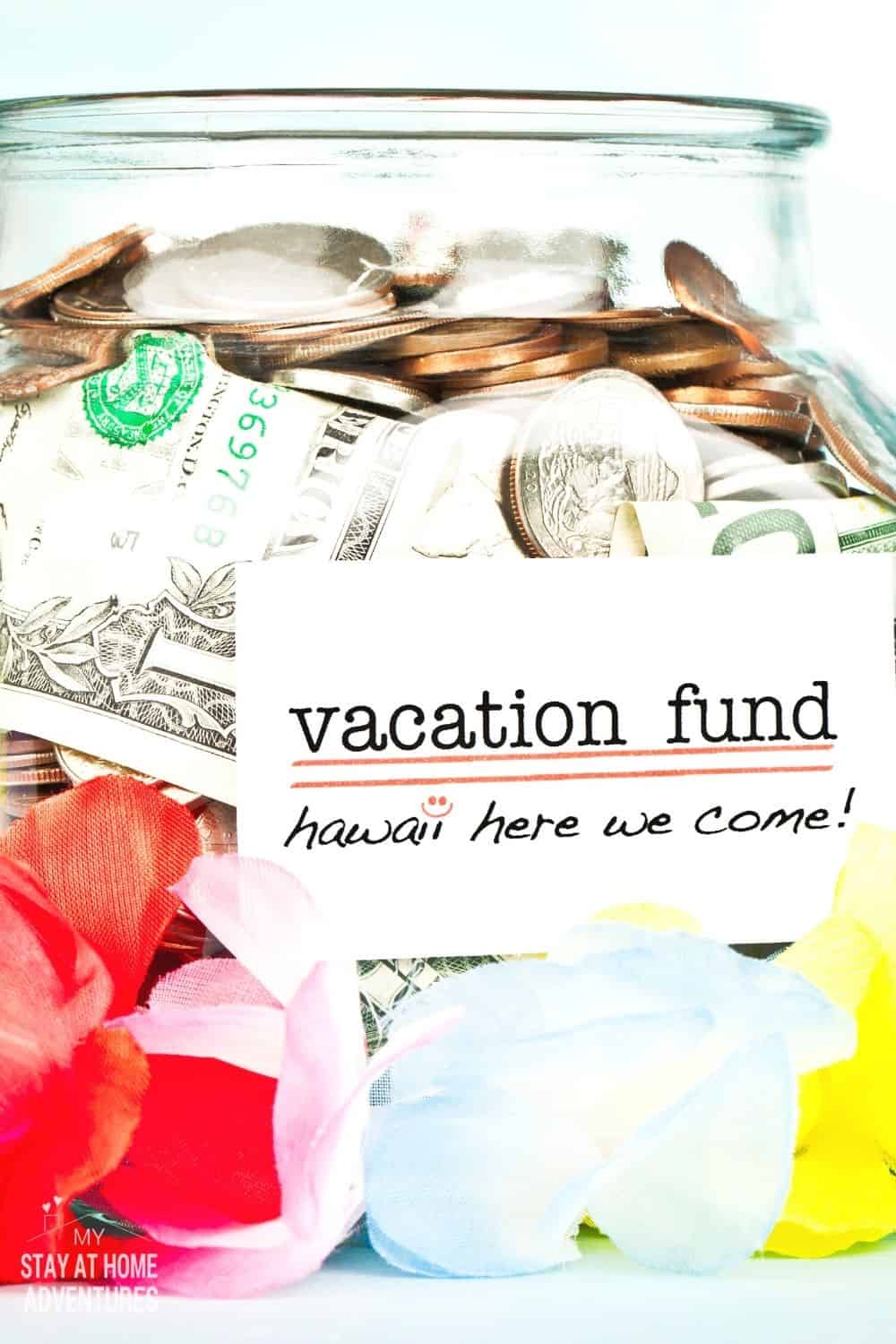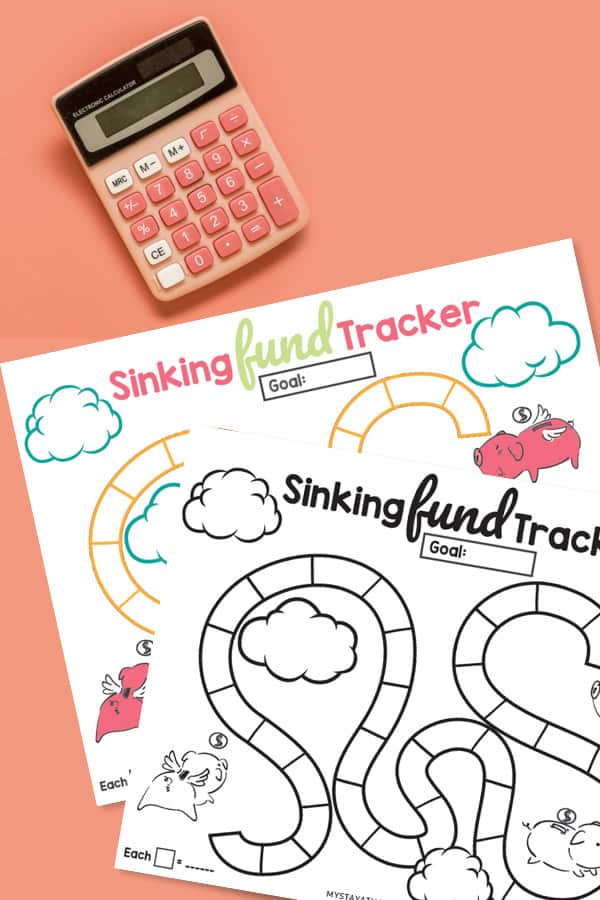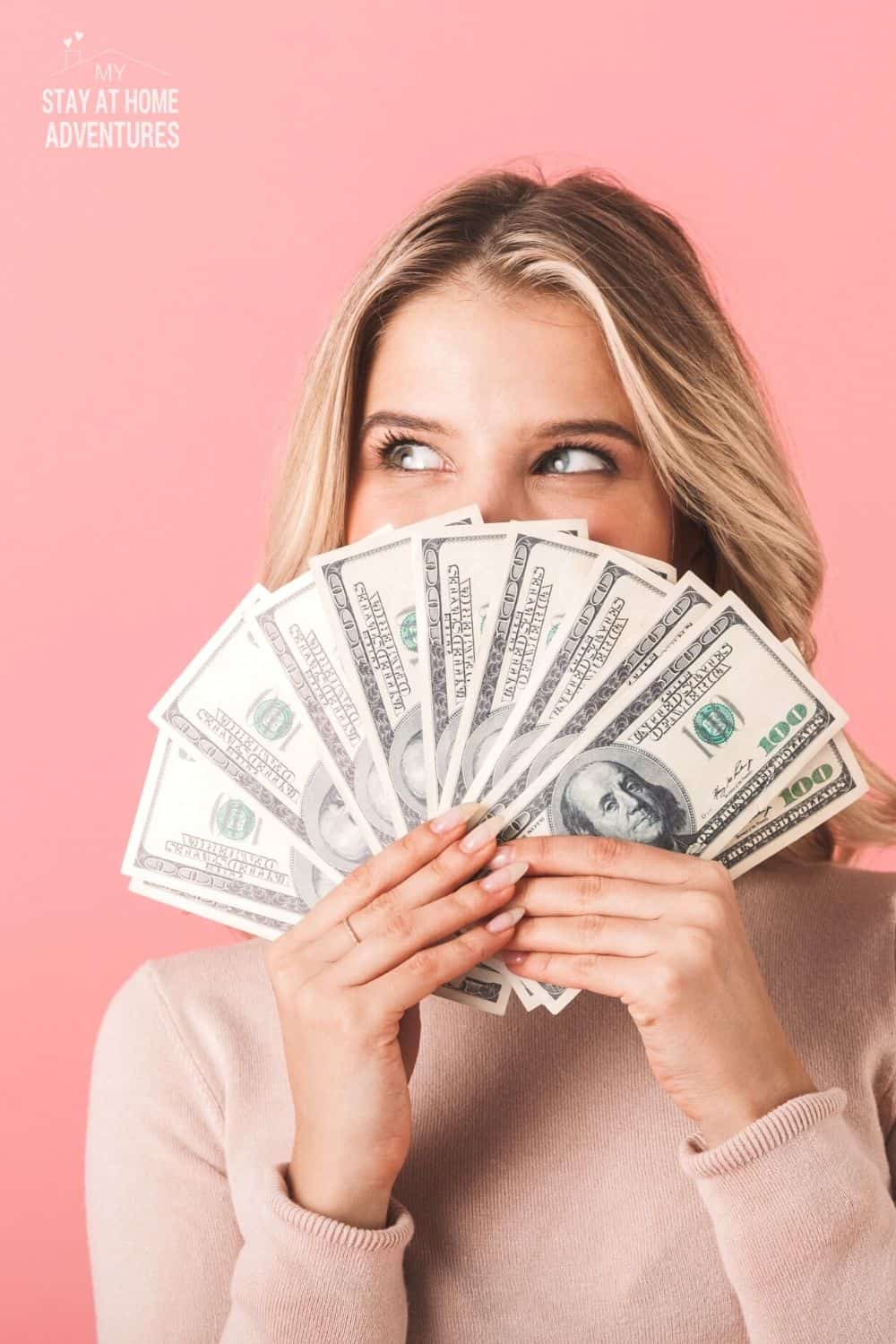 Learn all you need to know about sinking funds, what are they, why you need them and so much more.
Let's begin.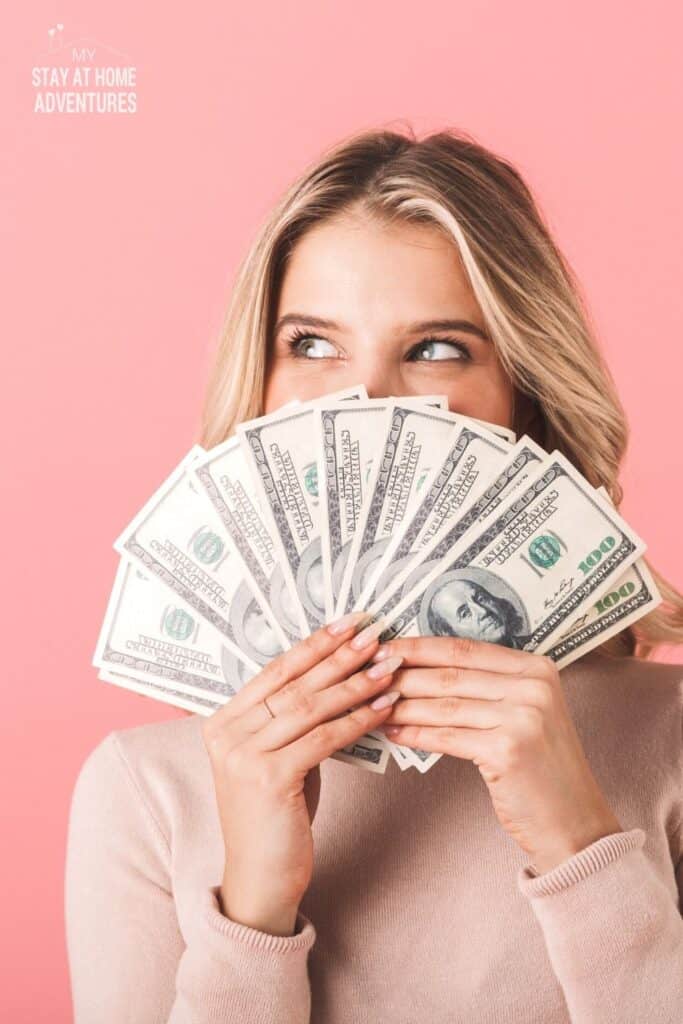 Chances are you've heard the term sinking funds or Dave Ramsey's sinking funds and wondered what it meant. If you're trying to get your finances in order, sinking funds are something you should definitely pay attention to.
Love printables? Visit Cash Envelopes Template!
Having such an account can make a world of difference when it comes time to take care of certain expenses. Let's take a closer look.
What are Sinking funds?
A sinking fund is an account set up to save money for expenses that naturally occur but don't occur often. These expenses aren't part of your regular monthly expenses.
Rather these are expenses that may occur with regular upkeep of a home or car or are due annually, such as life insurance.
A sinking fund allows you to save money until you need to cover these expenses so that you don't have to reach into your emergency fund.
Why is it called a sinking fund?
It is thought that the term sinking fund refers to how the account is used to pay for an upcoming expense. In other words, the total you'll owe for the upcoming expense is "sinking" as you put money into the account.
Why is a sinking fund important?
There are expenses that occur over time that are quite large. It can be overwhelming to come up with these amounts even though you expected them. You'll be able to prepare yourself for these expenses so that you can cover them without strain.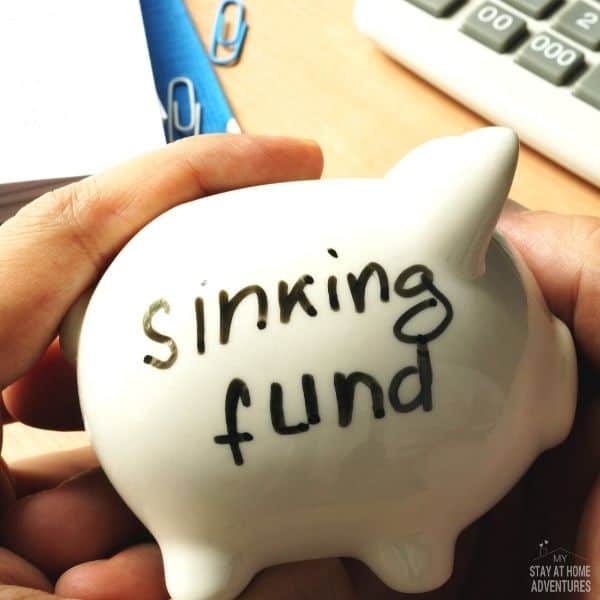 How many sinking funds should I have?
If you feel that you'll have trouble covering the expense when it's due, setup a sinking fund. That doesn't mean you need a fund for each thing.
For example, you can have one fund setup for home repairs and maintenance, another for vehicle maintenance and to save up for a new car, etc. Create accounts that make sense to you.
How do sinking funds work?
Sinking funds work by allowing you to cover the cost of large expenses over time. Instead of being in debt, you are preparing yourself for those expenses.
Let's say you know that you'll need to pay your life insurance policy each year and it's only $300 when you pay annually. You'll know that you need to put away $25 a month or $6.25 per week to cover the cost.
What accounts should I use for my sinking funds?
You'll want a savings account that offers a good return. With that said, some funds should be put into certain accounts.
For example, some banks offer special Christmas savings accounts that have a good interest rate and don't allow you to withdraw the money until the holiday season.
You may also qualify to use a health savings account or special accounts to save for your child's education.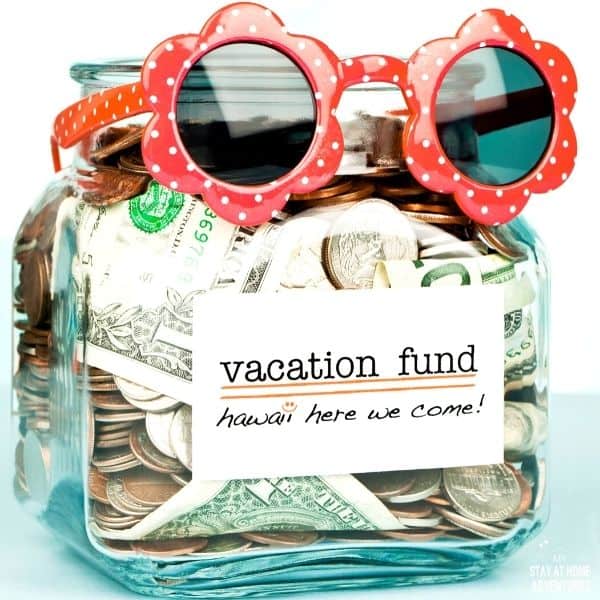 Sinking fund categories
The exact categories you use depend on your needs. Categories include:
clothing and shoes
car
home
medical
gifts
holidays
pets
vision and dental
life insurance
appliances
kid expenses
vacations
Again, you may have other items you want to include in a sinking fund.
How do you budget a sinking fund?
How you budget a sinking fund will depend on how many categories you're trying to fund and what's most important.
Financial experts recommend between 10 to 20% of your income go to savings. You'll split that money up to meet your savings needs.
Related posts:
How to keep track of a sinking fund
Write down each expense you are saving for and then write down the amount of money added to each account.
For example, you might put $100 into the bank, but $20 is for vacation, $10 is for home maintenance, $30 is for a new car, and $40 is for your yearly heating oil costs.
Sinking fund samples
Here are a few sinking fund samples:
Buy a new car in 5 years for $12000. You would need to save $200 a month to meet that goal.
Pay $500 a year for heating oil. At the end of winter, you would need to put aside roughly $85 per month for 6 months to cover your fall and winter heating costs.
Take a trip to Disney World next year for $5000. You would need to save roughly $420 per month for 12 months.
Save for home repairs and maintenance. It is recommended you set aside 1 to 3% of your home's purchase price each year.
If your home cost $125,000, you would need to set aside $1250 to $3750 a year or roughly $105 to $315 per month.
Emergency fund vs Sinking fund
An emergency fund should be reserved for true emergencies. New tires are not an emergency.
This is an expense that occurs regularly and should be saved for. An emergency is losing your job or being in an accident that leaves you out of work. An emergency fund is meant to cover the unexpected and sinking funds cover the expected.
Sinking funds should be something that everyone utilizes. The more prepared you are for upcoming expenses, the better off you'll be financially. Take the time to sit down and determine what you need to save for.
Sinking Fund Tracker Sheets
Ready for to get started? These sinking fund tracker sheets are available in color or black and white and are free for you to enjoy when you subscribe to our newsletter.
Fill the form below to obtain these sinking fund printables.