Frugal Wedding Planning – Self-Uniting Marriage License
This post may contain affiliate links which might earn us money. Please read my Disclosure and Privacy policies here
This post was published on 08/25/2014. On Friday 10/10/2014, we were able to get our self-uniting marriage in Berks County. We were rejected and turned down at first. We made some phone calls, and the matter was taken care of thanks to ACLU and we were able to obtained our Self-Uniting Marriage License

As some of you might know and if you didn't we are getting married this fall. We decided to set our budget to $5000 and keep it simple. As I was doing my search I came across this post from a fellow PA blogger called Nix the Officiant: Self-Uniting Marriages Can Save Budget-Conscious Brides. This was when I learned about Self-Uniting Marriage License.
For those not familiar here's a brief summary of what it is according to Wikipedia.
A self-uniting marriage is one in which the couple are married without the presence of a third-party officiant. Although non-denominational, this method of getting married is sometimes referred to as a "Quaker Marriage".
We both come from different religious background. My fiance's family is Greek Orthodox, and my family is Roman Catholic. We are not religious people; we are awesome people, just not the go to church kind of individuals. We decided that we will not be getting married in a church.
As I started researching officiants and crying every time, I saw the amount they charge for a few minutes of their service I was very discouraged. It was until I came upon this post from Femmefrugality about Self-Uniting Marriage that I saw another alternative. As I continued to read and learned that Pennsylvania honors this type of ceremony I found some hope. YES! YES!!!! A Self-Uniting Marriage ceremony was what we wanted.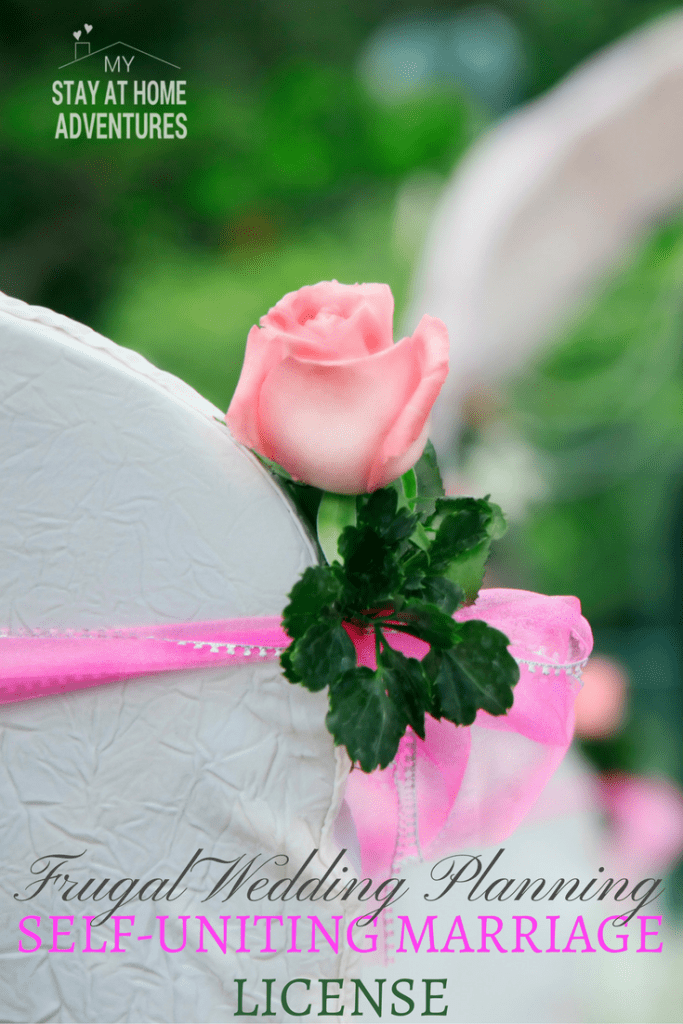 You see the state we live, Pennsylvania, honors this marriage thanks to its Quaker origins. Thanks to a 2007 Federal judge ruling that allows Pennsylvania couples a self-uniting marriage without showing proof of membership with a Quaker or Bahai religion.
We decided to look at adjacent counties Register of Wills offices and found out that some do offer this marriage license on their website, and others don't. Please make sure you check this before heading to your local Register of Wills office.
Once we contact our local Register of Wills office the person we spoke to didn't know what a self-uniting marriage license was. When she did figure out what it was, she referred to it as Quaker license and said that they do not give them out at their office to try Lancaster County.
This was when I knew going to be a challenge to get this license in this county. I figured that by researching each county Register of Wills site, I would know if we will have a hard time obtaining the license in that county's office. Counties that will not give you a hard time about it post about Self-Uniting Marriage License on their site. Berks County site didn't even mention it.
If you are in the southeast of the state here are the counties that give them out. Technically, they all should be giving them out, but these are the counties that know and are willing to give them out without giving you a hard time.
Montgomery County – Though is not stated on their main page is under FAQ.
Chester County – Right on the page. Click Self-Uniting Marriage and it will give you more information.
Philadelphia – $90 Free (faints)
Bucks County – Right on the site if you scroll down it will give you information about it.
Next month I will be calling my county's Register of Wills office and get the ball rolling. Wish us luck and you know I will be posting about it.
Continue reading How To Avoid Self Uniting marriage License Legal Problems
If you got married and did a Self-Uniting wedding what tips do you have for us when going for our license? What county in PA gives them out without a hassle?