13 Easy Breezy Ways To Save Money This Summer
This post may contain affiliate links which might earn us money. Please read my Disclosure and Privacy policies here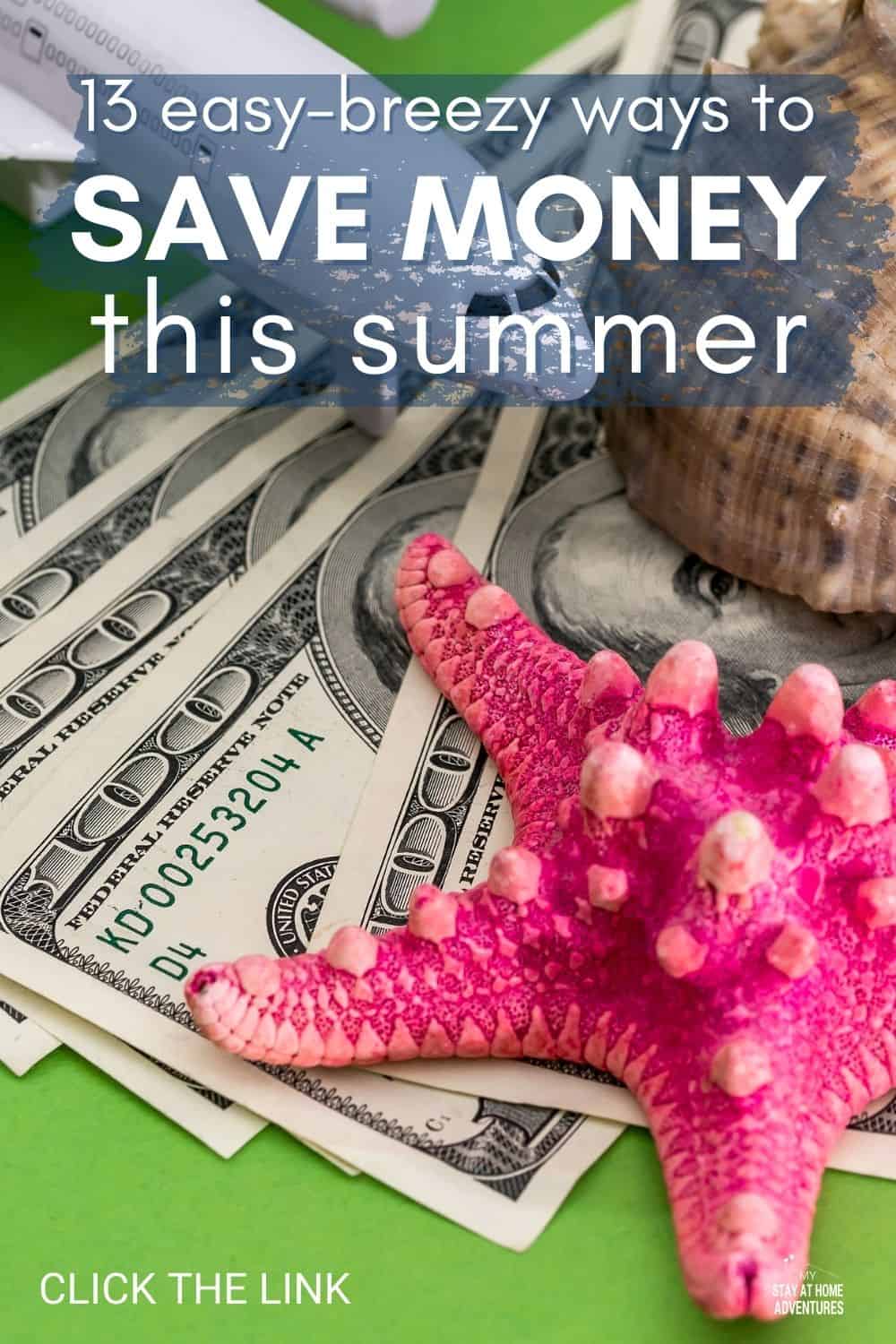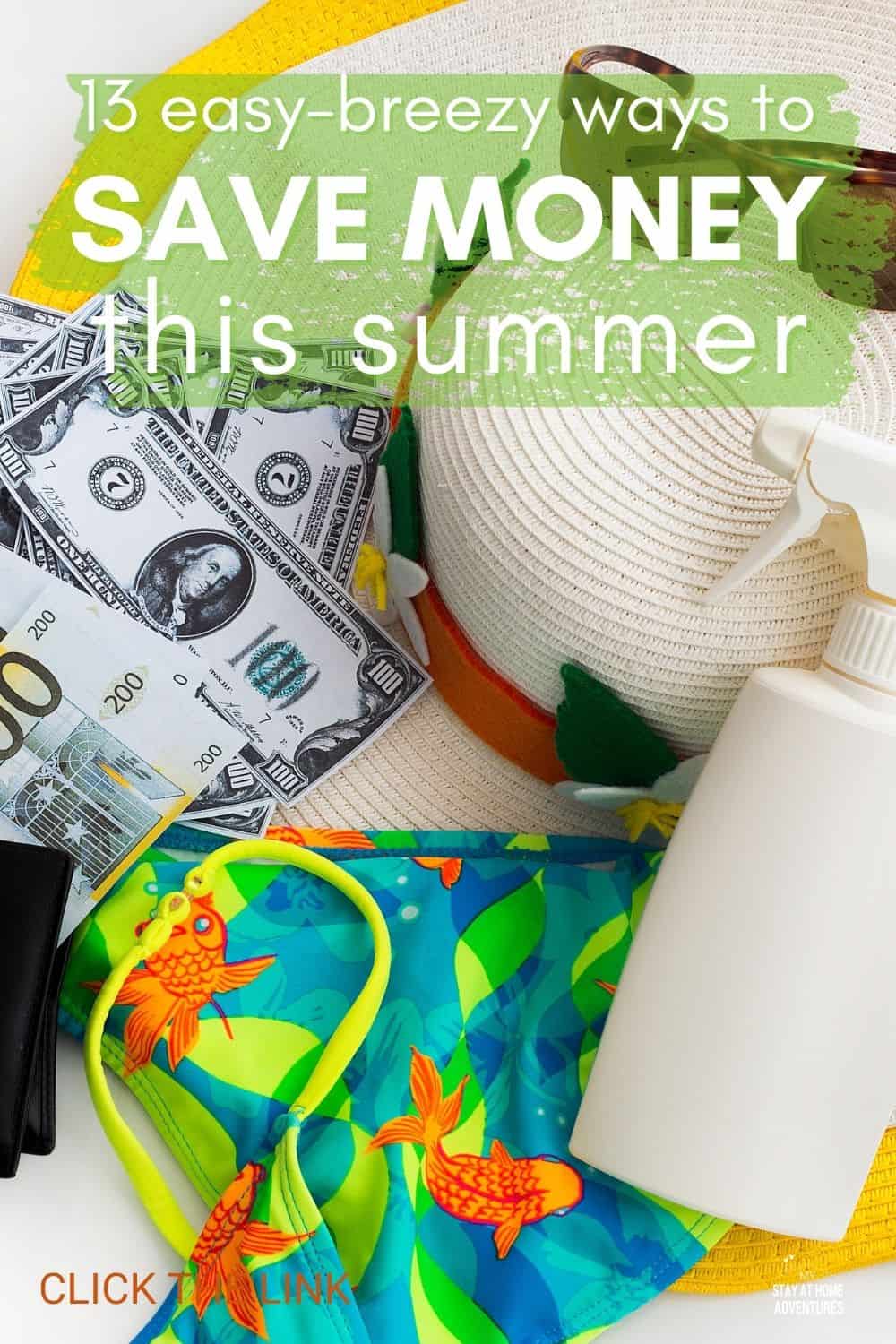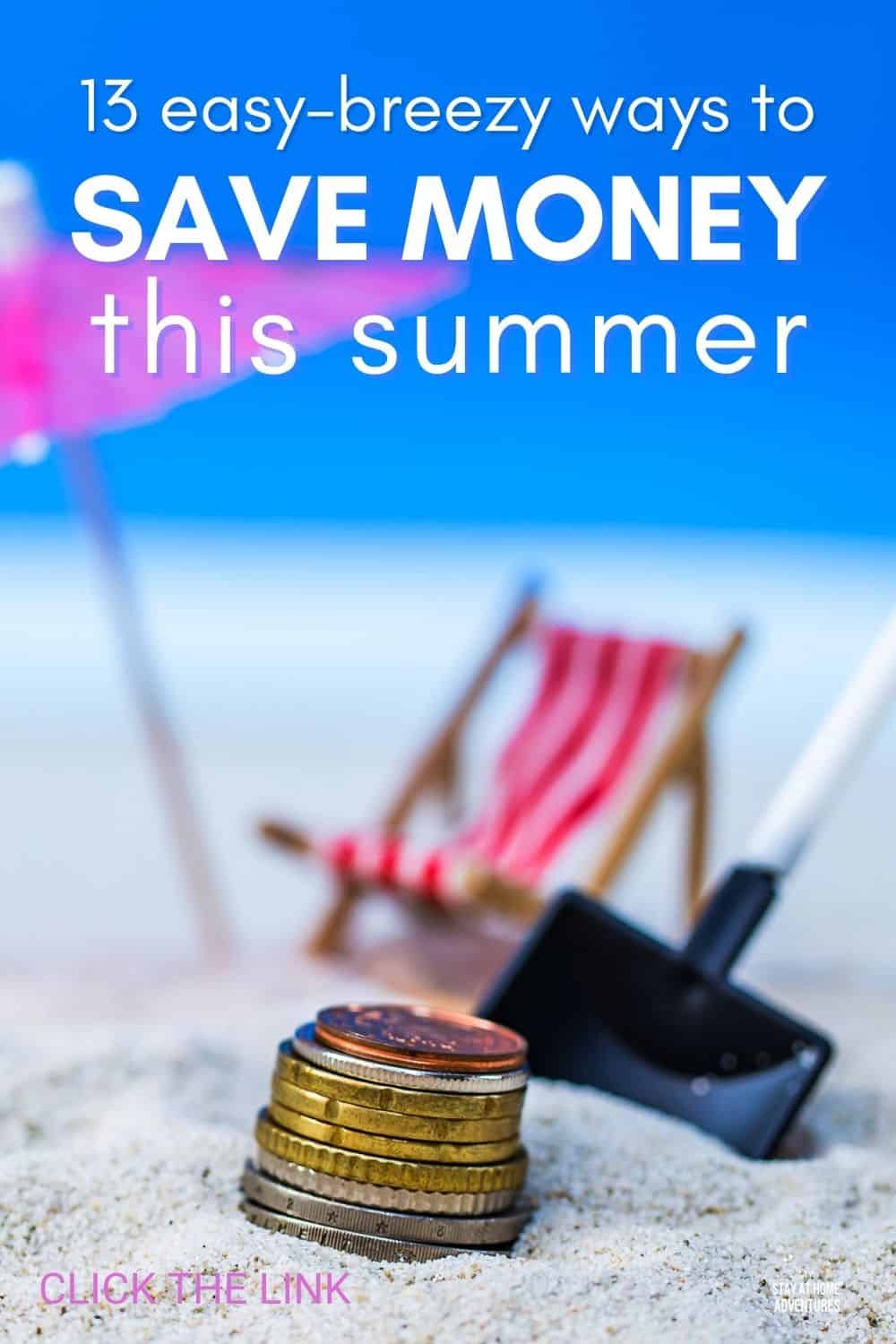 Summer is here, and with it comes the need to be in tune with our personal finances. For many of us, this can seem like a daunting task as we scramble for ways to save money.
But don't fret!
This blog post will provide you with 13 easy-breezy ways to save money this summer. From hitting up all your favorite retailers' weekly deals to reducing your bills by switching providers or opting for cheaper options, these tips will help you make the most out of your hard-earned cash while still having enough left over at the end of each month!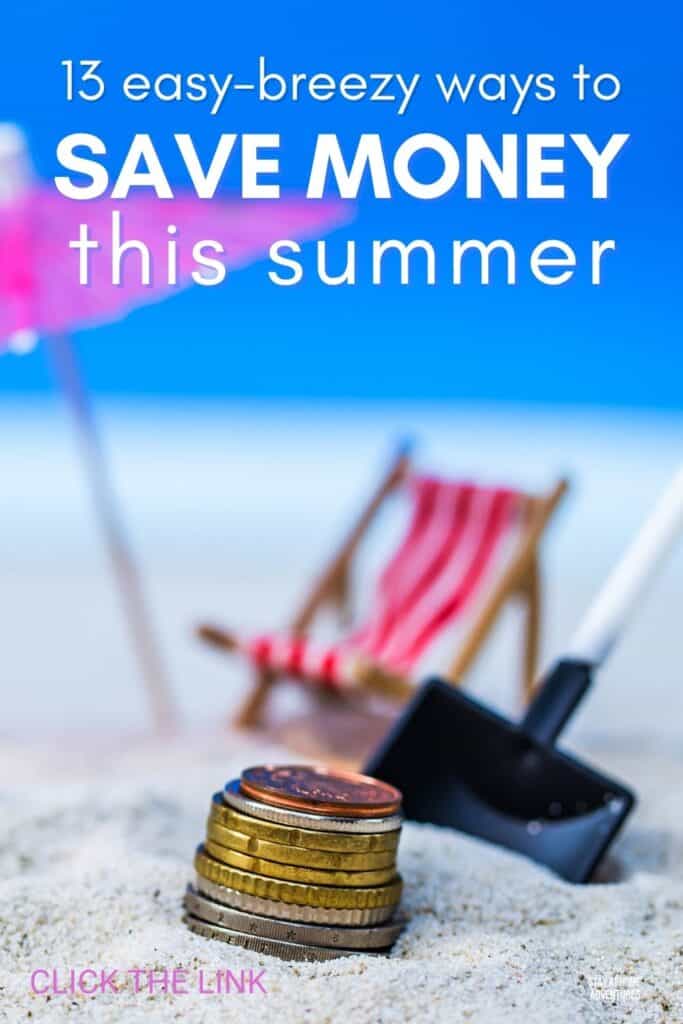 Let's begin!
How we manage our finances this summer is important because it will affect the rest of the year. We also want to make sure we have a fun and memorable summer too.
Saving money this summer means we can afford what we have set out to do as a family. Finding ways to save money this summer doesn't have to be hard or an emotional struggle.
During spring, we do certain things to help us save money that benefit us financially during the summer. If you have done these tips and tricks to save money during the spring, then you shall be able to ease into these money-saving tips.
If you haven't, it's not too late to start saving money for this summer. Just read this post to get ideas on ways to save money this summer. During the summer you will be able to find ways to save money.
How to Save Money This Summer
The tips below will here to help you save money, but as always, you have to find what works for you and your family!
Find ways to reduce your utility bill
Investing in Energy Star appliances shows results on your utilities. Still, when you don't have the money to invest in these appliances, we have to do other alternatives to save money on our utilities.
The list of how to reduce your monthly utility bills are endless, but here are a few:
Unplug your unused appliances
Turn off the lights
Dry your clothes outside
Close your curtains to keep the house cool
Don't water your lawn
Open windows and use fans
Start a garden
Planting your own food will help you save money this summer on your grocery bill when it comes to watering, water early in the morning or evening. You can read more about starting a garden and mistakes to avoid here.
Plan a staycation
Most of us can't afford a family getaway like we would love to, depending on your budget. Traveling, especially in the summer, can be expensive. The cost of gas, hotel, food, etc., can add up pretty quickly. So why not plan a fun family staycation. Staycations can be fun and a great way to save money this summer.
Grill your food
Use your grill. Let your kitchen be. When you use your grill, it saves you money. When you use your kitchen, it warms your kitchen up, which causes your air conditioning system to use more energy to cool. When you add the cost of using your stove and air conditioning system vs. your grill, grilling will be cheaper.
Take advantage of yard sales/garage sales
If you are looking to save money during the summer, why not take advantage of shopping the local yard sales/garage sales. This will save you money this summer. If you want to make money this summer, have a sale yourself too!
Visit your local park
Visit your local park around your area. We have local lakes that are either free or cost about $4 a car. What makes it even better is that they are really close to the home, and again, helps us save money.
Waterpark? Visit your local community pool
To save money, we invest in a small pool or visit our local community pool within walking distance from our home. It is affordable and sometimes FREE! They also host events throughout the summer that don't cost a lot of money for the entire family. Again, this is a great way to save money this summer.
Camping? Backyard, please!
Kids love camping, and I came to learn that I enjoyed backyard camping even more! What makes this one of my favorite things ever is that everyone enjoys it; it's so much fun! What's even sweeter is that it doesn't cost much to camp in your backyard. Again, another great way to save money this summer.
Pack snacks everywhere you go
When you go out during the summer, the best way to save money on food, drinks, and candy is to pack your own. If you are going out, avoid spending money on overpriced snacks and drinks by bringing your own.
Like in the movies, that is not possible. Eat before you go so you're full (don't over-drink though, running to the bathroom during a movie is no fun). Even places like amusement parks allow you to bring water in if it is sealed, which can save you from buying an overpriced bottle of water.
Related posts:
The library is your friend!
During the summer, visit your local library for free entertainment. You get free books, free DVDs, free access to the internet, and it's cool inside! You can also check for free family events during the summer hosted by your local library. Why would you not visit your local library? This will save you money this summer.
Check your city for free events
Summers are full of events throughout the community. Check your local city to see what events they are having. Local carnival, fireworks, etc.; all of these will help you save money this summer. With restrictions being lifted, you will find more outdoor events happening this summer.
Check on deals and coupons
If you plan on going somewhere this summer, make sure you do some research to find if there are deals and/or coupons to help you save money. You will surprise that there are deals for just about everything.
Save money on food shopping
This summer, you know your summer food will be on sale! Take advantage of purchasing items that are in season, and don't forget to use your coupons! You can also use money-earning apps to save money while shopping this summer.
There are many rebate apps out there. Below is a list of my favorites and must-have apps that will help you earn money:
You can learn more about saving money on your groceries when you read these posts below:
I hope these 13 tips have inspired you to take the next step in saving money this summer. Share your favorite tip and remember, it's never too late to start taking control of your finances!
Your turn: What other tips do you have to save money this summer? Please share it with us.