Things People Forget to Budget for When They Move
This post may contain affiliate links which might earn us money. Please read my Disclosure and Privacy policies here
In this article, you are going to learn 8 things people forget to budget for when they move. Learn what they are and how to save money and time on your next move. Download the free Moving Budget Printable.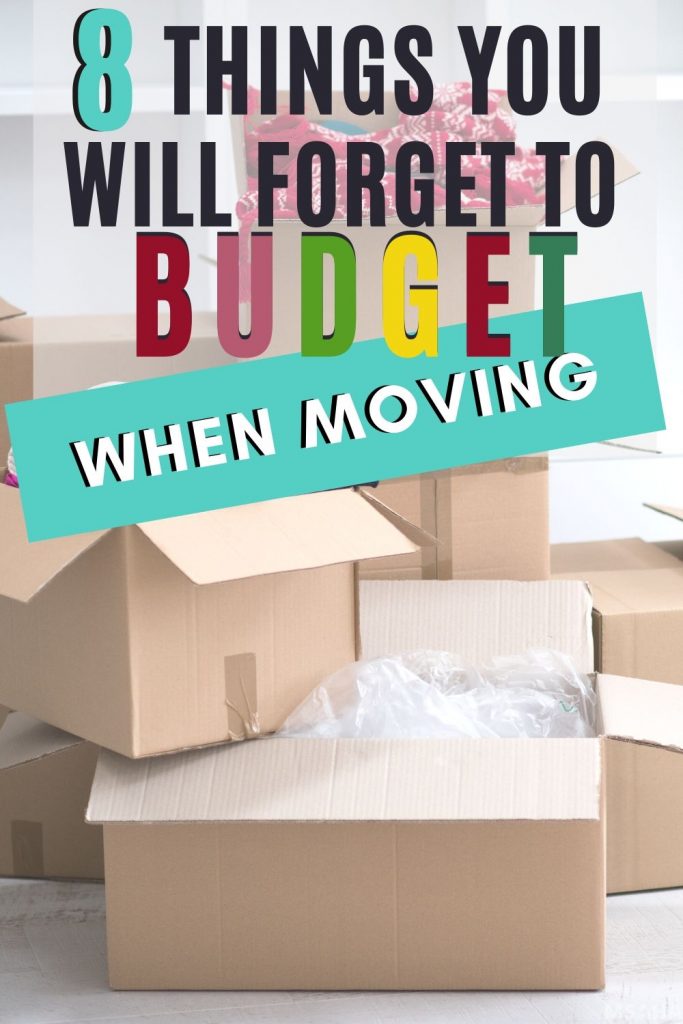 People get so excited about moving and why not? It's a new adventure. It's a new place. It might even mean more space for your family to spread out or a yard for your kids to play in.
BUT, before you start imagining your new life in that new house, you need to consider the costs. Whether you're renting or buying, there are moving costs that people don't consider.
Let's take a closer look at things people forget to budget for when they move.
8 Things Not To Forget To Budget When Moving
Packing Materials
Even if you can still find places that will give you boxes for free (many companies now get paid to recycle their boxes), it can be hard to find enough.
Then you need to consider material you might need for protecting breakables. Trash bags may seem like a good idea for clothing, but clothing is heavier than you think and can often rip through bags.
Plain and simple, you're going to need to invest some money into moving supplies. Compare the cost of moving boxes to reusable totes.
If the price is comparable, buy the totes, you can always use them for storage later down the road.
Help
Look, no one has friends just dying to help them move. Your friends may agree to help but then spend more time sitting around than doing anything.
Spend the money to get some professional movers. Make sure to compare prices, but more importantly, read reviews. You want to make sure the company you use doesn't break stuff and doesn't disappear with your belongings.
You might like these posts:
Insurance
Whether you're simply renting a truck or using a moving company, it pays to get the additional insurance to cover the company's equipment and your belongings. Some homeowners' or renters' insurance policies cover moving. Check your policy.
Truck and Equipment Rental
If you're doing this yourself, rent a truck. Trust me. Even if you're just moving across town, it is a lot of wear and tear on your vehicle to load it down time and time again to move all your stuff.
Pay for a moving truck and equipment to help you. This will make your life SO much easier.
Gas
Gas can be a huge expense when moving. Even if you're moving across town, you need to consider the costs. This is especially true if you don't rent a truck and have to make multiple trips. If the moving truck you use runs on diesel, you may be paying a lot more than you realized you'd need.
Time Away from Work
A move usually requires at least a day or two away from work. You need to consider this loss of income if you don't have paid time off. If possible, use vacation days so that your check doesn't take a hit when you really need that money.
Utility Expenses
Many utilities require that you pay a fee for turning them on. This fee will usually be returned to you when you end the service. These fees are usually small, ranging from $25 to $100. However, getting electricity, water, gas, and internet all turned on at once can really add up.
We recommend reading – Saving in a New Space with LED Power & a Checklist
Things Needed for the New Place
Last, but not least, if you're moving into a larger home, you may find that you need a lot of things. You may need new light fixtures, additional furniture, etc.
While these things can be purchased over time, there will be some things that your family will need as soon as possible. Try to anticipate these needs so that you can budget for them.
The cost of moving is much more than many people realize. In fact, moving cross country can cost well into the thousands.
If you're moving due to work, always ask your employer if they will cover part of, if not all of, the moving expenses. Also, if you're moving for work, you will be able to deduct some of these expenses off your taxes.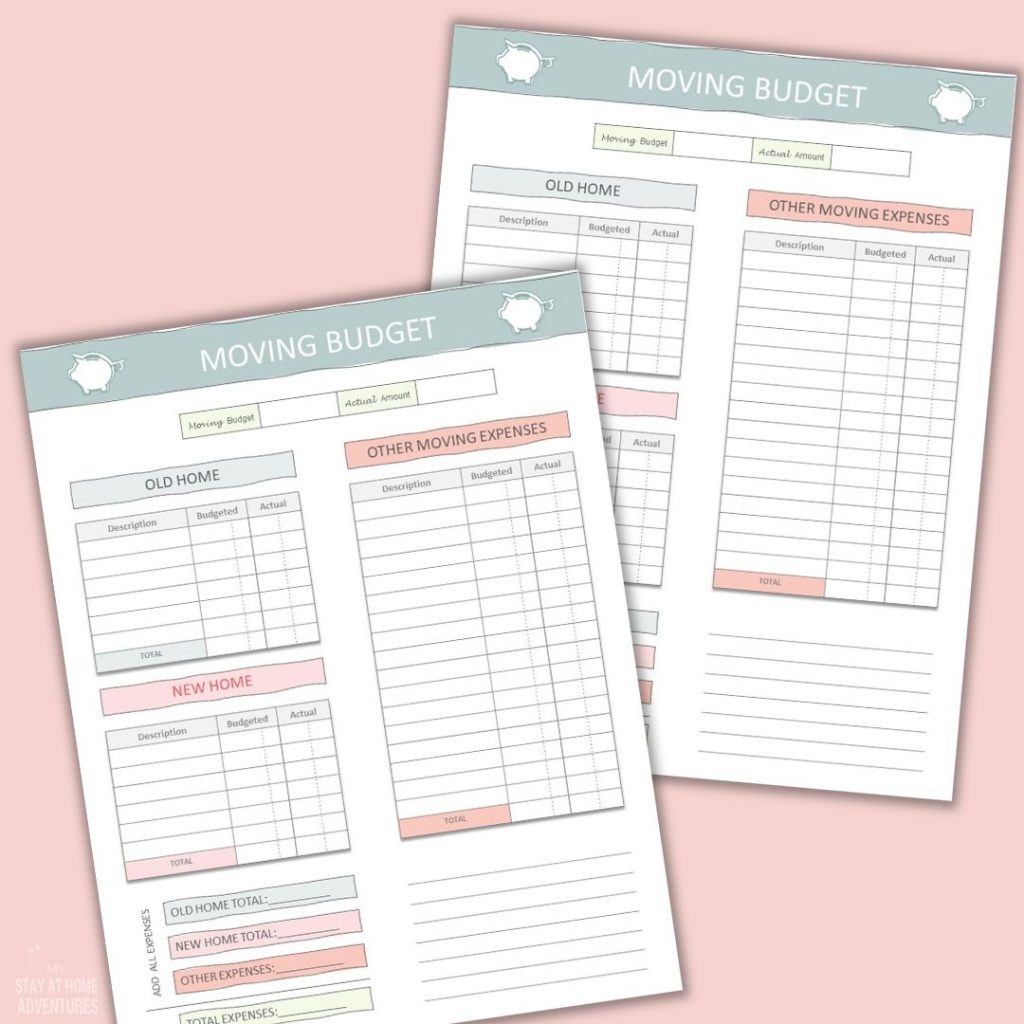 Free Moving Budget Printable
You can download our free Moving Budget printable when you sign up for our newsletter.
You will get access to our subscribers library instantly.