12 Incredible Ways To Spring Clean Yourself
This post may contain affiliate links which might earn us money. Please read my Disclosure and Privacy policies here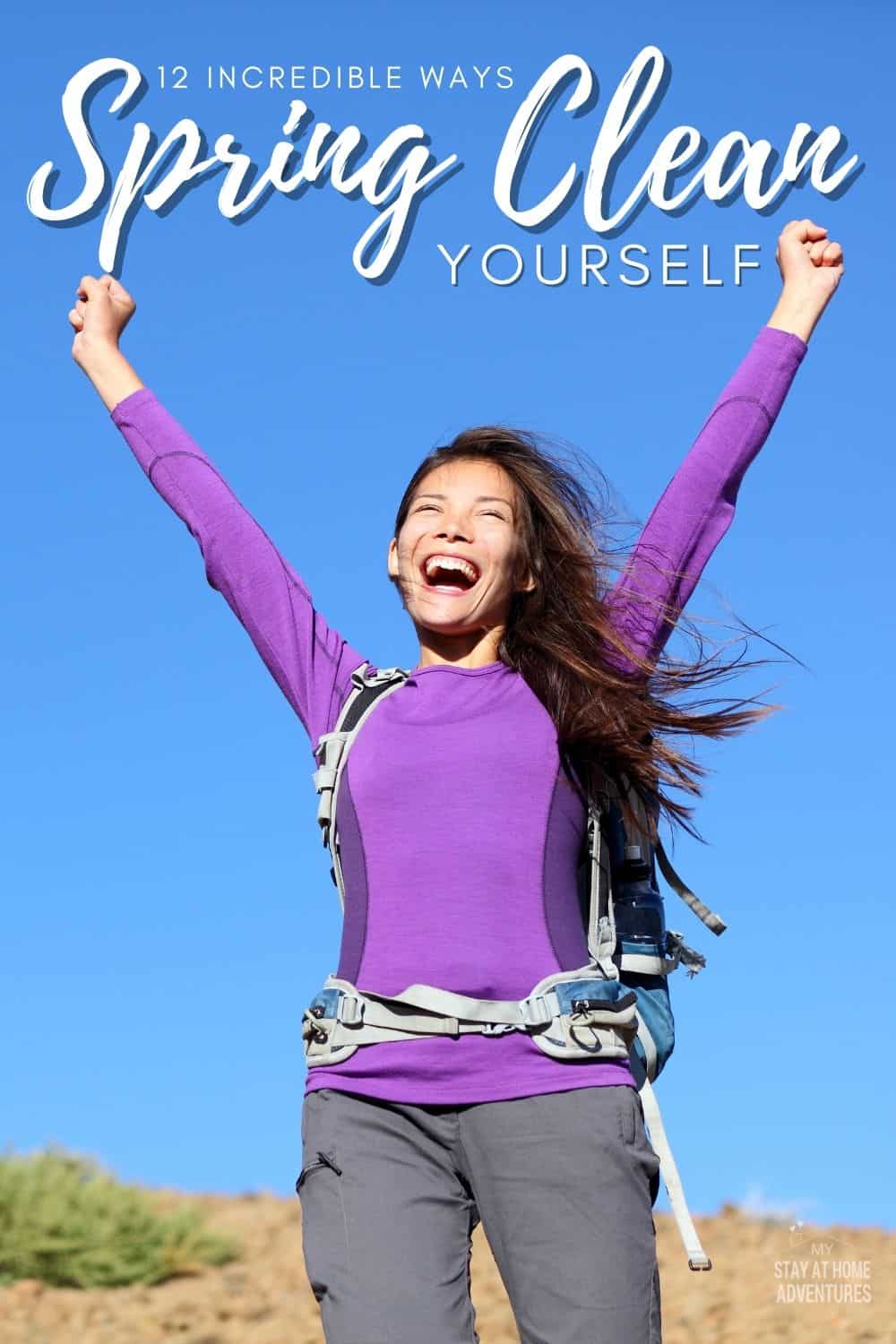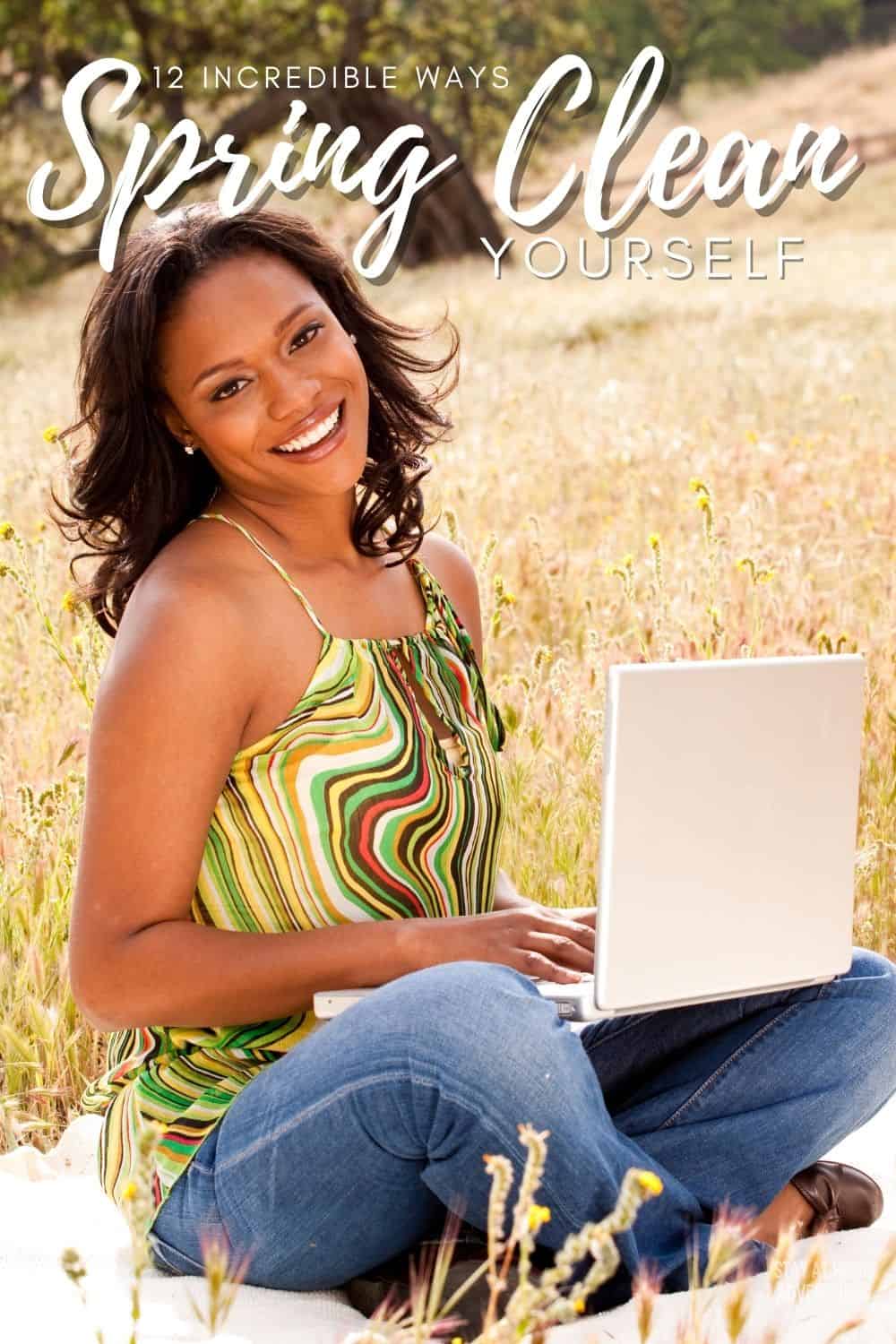 Spring is here! And with what is going on in today's world, not only do we need a major spring clean, you also need to spring clean yourself.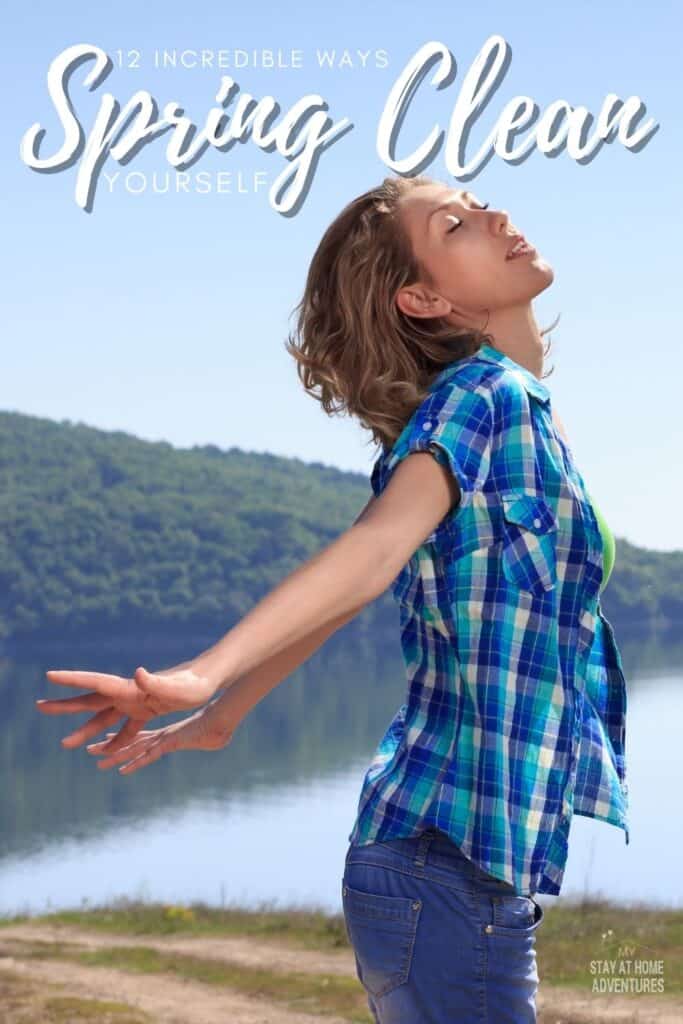 This spring, I think more than ever that it is time to focus on our homes and garden and do some major spring cleaning to ourselves.
You will learn ways and get a free download workbook that will help you do this, so don't worry if you are not sure what I'm talking about or how to accomplish this.
Let's get started!
During the spring season, we get ourselves in a cleaning mood where we spring clean our homes. We declutter, we change curtains, we reorganized our home.
The Spring season motivates us and inspires us after being cooped up during the winter season or for a year…
Before spring cleaning your home, why not start with you first. Why not find ways to spring clean yourself and improve your mind and your mood.
By spring cleaning yourself, I mean take the time to evaluate yourself. Give yourself some boost that will help you change your outlook and a new perspective on things.
Taking the time this spring season to re-evaluate yourself, your finances, and your home will help you live a better life this year. That's why I wrote this post to give you 12 ways to spring clean yourself and enjoy the rest of the year.
A happy you mean a happy family and a happy home. So why not start your spring cleaning with you!
There are many ways to spring clean yourself, and like I always say before, you have to find what works for you and not compare yourself to others.
But before you give excuses as to why you can't start with you, I suggest you try some of these tips out before tossing them away.
Pick the perfect day!
Pick a beautiful spring day this spring. Find your favorite place, if possible, or your favorite time of the day, and start thinking about you and what you want.
Having nice weather will boost your mood, and you will be more productive. You will be on the right set of mind to start thinking about what makes you happy and what you want to accomplish.
Believe me, it will work!
Ways To Spring Clean Yourself
The 12 ways to spring clean yourself that are posted below are meant for you to start your spring with a great outlook and motivation to attack any challenge that comes your way.
Evaluate yourself
Evaluate your accomplishments and where you want to go. Please write it down and put it into perspective.
Related posts:
Evaluate your habits
Go over your day and your habits. Did you spend too much time on social media? Did you spend too much shopping? Etc. Evaluate your winter habits and find what you enjoy and didn't enjoy.
Evaluate your mindset
For some reason, this year, my mindset took such a down after certain obstacles happened and the pandemic happened. I took the pity party to an extended, and after a few pep talks to myself, I motivated myself and kept going.
Now, we are experiencing a pandemic that I am pretty sure we never expected to experience in our lifetime. But here we are, and I can either change the mindset and look for the positive or not.
Here and then, it is good to have a conversation with yourself and bring back negative thoughts and things that are not pleasant to you. You are your best cheerleader and coach. Talking to yourself here and there is so worth it.
Stay away from the negative
Let's be honest here. Negative people are contagious. They can bring you down and influence your mood. If you encounter a negative situation, be the positive cheerleader and stay positive.
Don't allow yourself to be involved in that negativity. What are you accomplishing by being negative? Instead, find things and people that make you happy and bring the positive in you.
Fix what makes you unhappy
If you evaluate yourself and you noticed a pattern solve the issue. Find what is making you unhappy and change it.
Quit complaining because it won't help your situation and won't make you happy. You can't avoid all your problems. Dealing with them with your best positive mindset will allow you to move on.
Connect with friends
We are all guilty of this. We don't have time. Friends are important, and you don't want to be like me and lose track of your friends. Friendships are important. Take the time this spring to reconnect with your favorite people.
With quarantine and the pandemic going on, this has to be one of the hardest things to do for many people.
Thanks to technology and following safety guidelines, you can see connect with friends and family. So please keep that in mind and continue to nurture your friendships.
Go for walks
Enjoy the beautiful days and go for a walk. Not only is walking good for you but such a mood lifter! I enjoy walks around my community. Sometimes I go alone, and sometimes I take the kiddos for a walk. Exercise reduces stress and anxiety.
Treat yourself
There is nothing wrong with treating yourself on occasion. Look at your budget and take some fun money and splurge it on you. Get your hair done, get a pedicure. By doing this, you will be rejuvenated and be more confident.
Grab a journal and vent
Write down your thoughts and whatever you want. It would help if you vented by writing it down or typing it. It is so therapeutic and good for the soul.
Stick with positive
We know that being surrounded by negative people does us no good. Surround yourself with positive people and anything else that is positive. Motivational quotes, beautiful pictures. This will help you and motivate you!
Unplug from social media
I love social media, I do, but sometimes you have to step away from it to keep your sanity. If you can't unplug from social media, limit your time or avoid the "negative."
Do something you enjoy every day
If you love to read, why not take 30 minutes and do it. Please find the time to do something you enjoy and do it every day. A bubble bath, reading your favorite book, etc., and make some time for you and things you do daily.
As you plan on cleaning your home and your finances, why not start spring cleaning yourself as well. Take time to rejuvenate yourself daily so you can enjoy the spring season with a positive outlook.
You have a spring cleaning daily checklist? Why not include something you enjoy yourself daily? There is absolutely nothing wrong with doing that.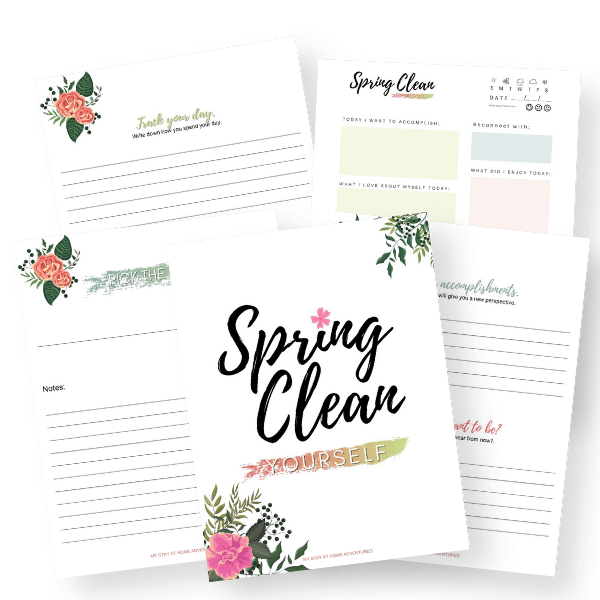 Free workbook!
To help you with this spring clean task and because we believe it will help, we are giving away a free workbook.
Yes, a free workbook for a limited time only! How do you get this workbook? By clicking the photo below and joining our newsletter.
If you enjoy this workbook, feel free to share this link with your family and friends.
What other tips do you have to spring clean yourself? Share it with us.