Easy Ham and Potato Soup for Lazy People!
This post may contain affiliate links which might earn us money. Please read my Disclosure and Privacy policies here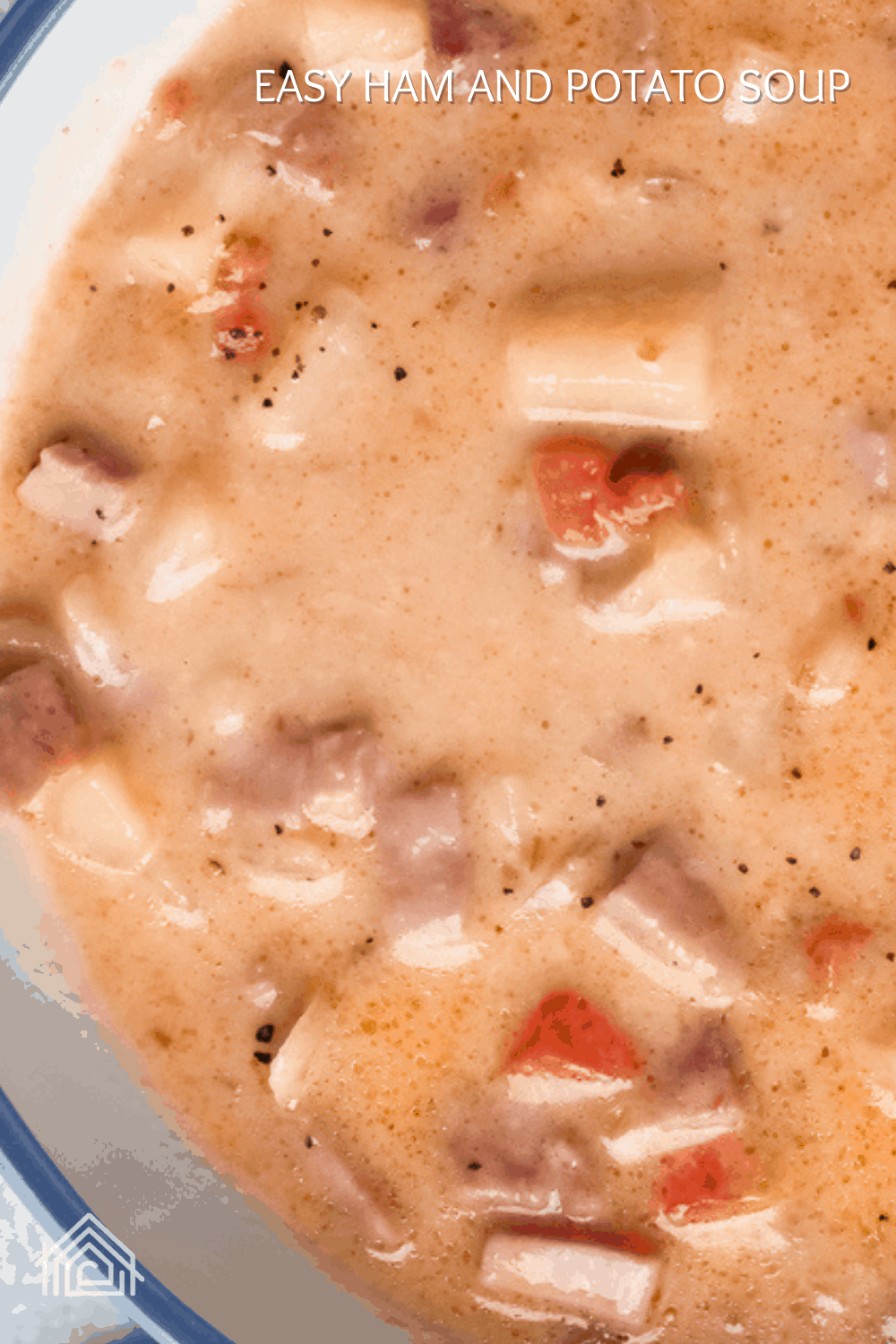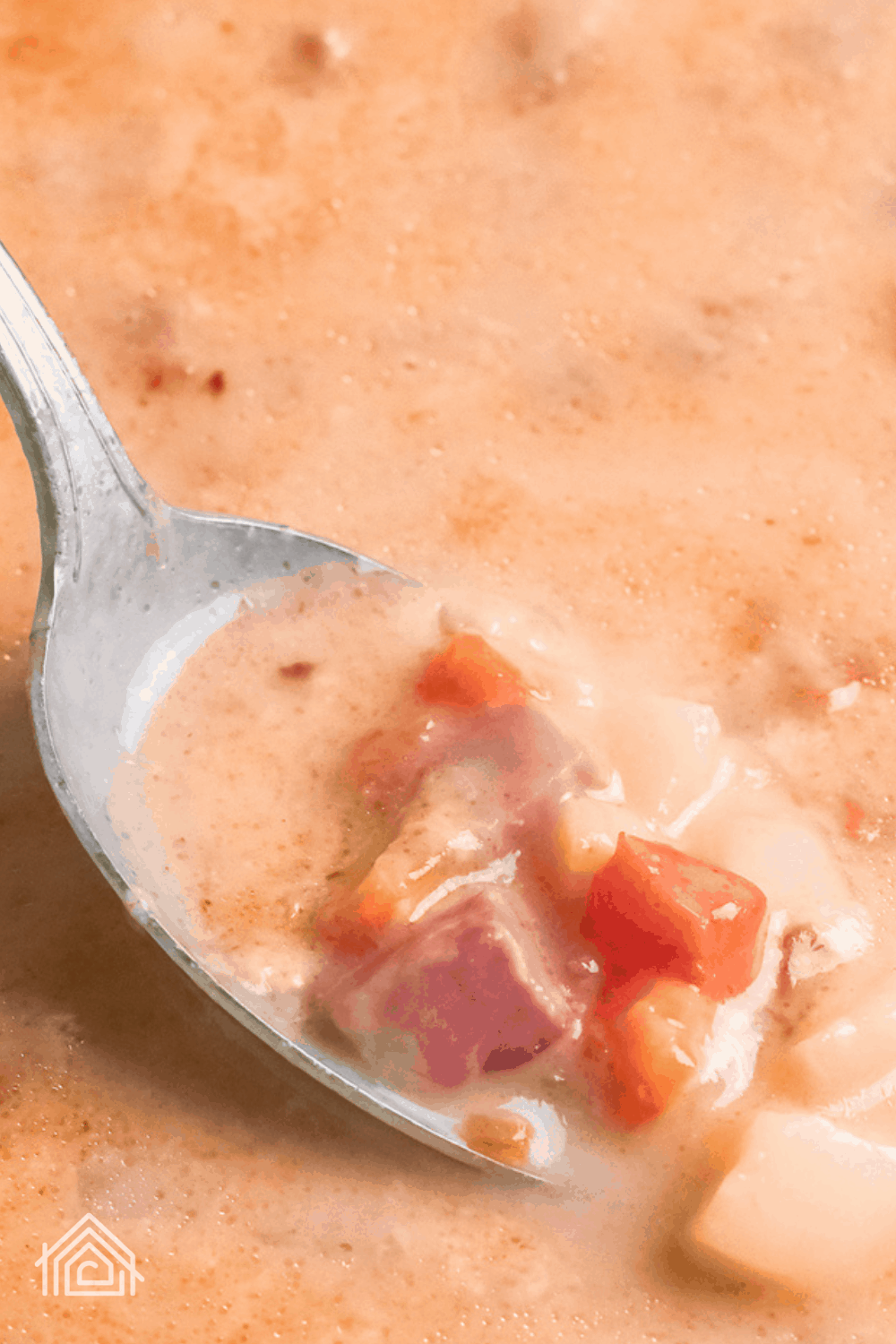 Easy Ham and Potato Soup Recipe- a hearty soup that is perfect for any time of year. You will be enjoying this easy-to-make soup in about 30 minutes!
What makes ham and potato soup so popular? Is it because of the delicious ingredients? Is it because of how easy it is to make? Or, can we say that it's simply one of those things that you want to cook a different way and with different ingredients and enjoy it!
Ham and potato soup never fails to be a crowd-pleaser! Did somebody say comfort food? Potatoes, ham, celery, carrots, and onions make up the base of this hearty soup.
Can you freeze ham and potato soup?
This recipe is not freezer-friendly. However, it can be stored in the refrigerator for up to 7-10 days.
Once cooked in soup, Potatoes do not freeze well since you will be left with only mush.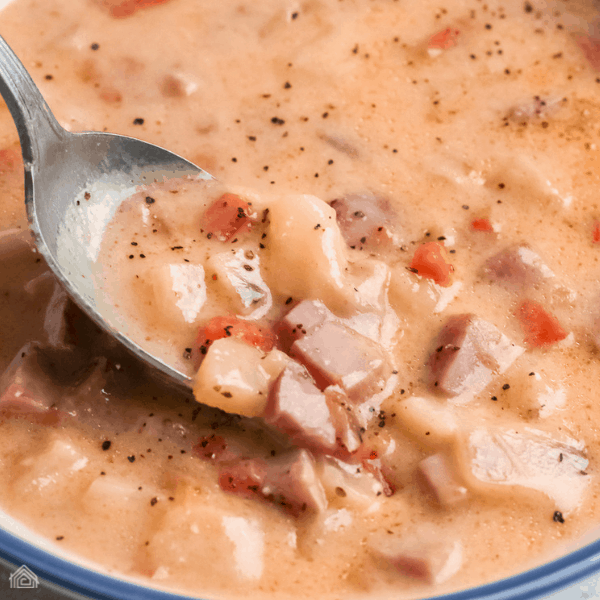 Ham and Potaot Soup Ingredients
To make this easy yet so delicious soup, you are going to need the following ingredients:
Butter
Red onion
Carrot
Potatoes
Ham
Garlic cloves
Flour
Cups stock
Milk
More about the ingredients and substitutions below.
Butter – you can use any other fat such as oil for this soup.
Onions – the sweet red onions will add a nice flavor to this soup. Don't have red onions; use others.
Garlic cloves – never forget these! These bring out so much flavor and aroma. You can use raw garlic if you like, or minced or paste.
Carrots – I used these for color but feel free to omit them if you want or replace them with parsley.
Potatoes – Russet potatoes are my favorite for this soup. However, any potato will do.
Ham – Diced ham will make a nice addition to this soup. It's called ham and potato soup for a reason! You can use your favorite ham-cooked ham or leftover ham.
Flour – I recommend using any regular flour for this recipe. However, you can use whole wheat to give it a healthy twist or add more flavor and texture. I used plain white flour in my recipe. Also, remember not to substitute the flour with cornstarch because it will make the soup too thick.
Cups of stock – you can either use beef, chicken, or vegetable stock for this recipe. A cup is equal to 250 ml. You can use powder stock/cubes to substitute stock.
Milk – I used whole milk in my recipe. However you can use other low-fat option will work just fine, but you might not have as creamy and rich a soup.
You might like these recipes:
Best Beef Vegetable Soup
How to Make Ham and Potato Soup
Now that you have your ingredients, it is time to make this soup. Follow the steps below:
Using your favorite soup pot, melt your butter over medium heat. Once your butter is melted, add the red onions and carrots and sautee until the onions are transparent and the carrots are soft. This process takes about 6 minutes.
Next, add the potatoes, garlic, and ham to the pot and saute for an additional 4 minutes.
Add the flour to the pot and stir until the ingredients are incorporated. Next, add the stock into the pot and mix everything.
Cover the soup pot and cook for 10 minutes or until the potatoes are soft.
Once done, add the milk to the pot and stir to combine everything. You can also use any cream at this point if you like a richer consistency of your soup.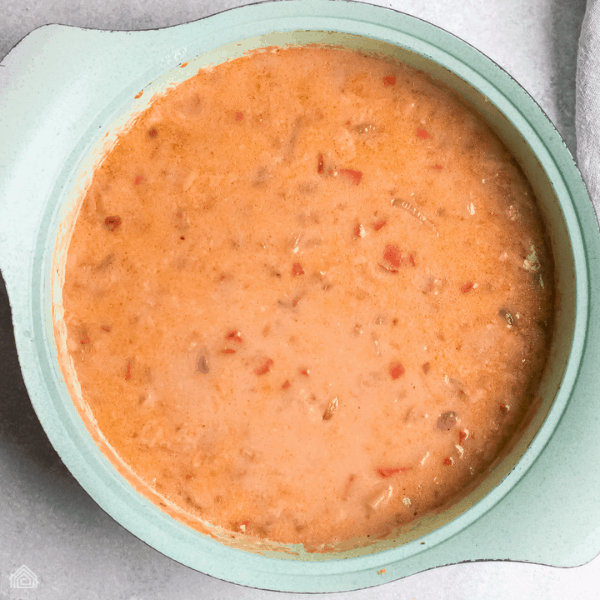 How to store and reheat leftovers of the soup.
Once the soup is done, you can serve it straight away or store it in a sealed container and keep it in the fridge, where it will stay fresh for up to 7-10 days.
When reheating your leftovers, please don't add any additional water or milk because doing so will alter the consistency of your soup and make it too thin. Instead, either reheat it on the stove over medium heat or in the microwave.
What do you serve with ham and potato soup?
You can serve whatever your heart desired, but bread, sandwiches, or salads are very popular to serve with this soup.
Other recipes that go well with this soup, such as bread, sandwiches, or salads:
Breads
Write an article about breads that go well with ham and potato soup. You might be surprised to find out just how many different types of breads there are-everything from rye, to sourdough, to bagels.
sandwiches
The side dish that goes best with this soup are sandwiches. It doesn't matter whether you prefer to eat your sandwich open-faced or closed-faced, as long as the bread is hearty enough to stand up to the soup's richness.
salads
A great salad served with your ham and potato soup will do as well. This is a very light dish, so you want to serve it with a salad that's high in protein, nutrients and freshness. Try this recipe: ham, beans, and grated cheese tossed together with chopped tomatoes, favorite greens and olive oil.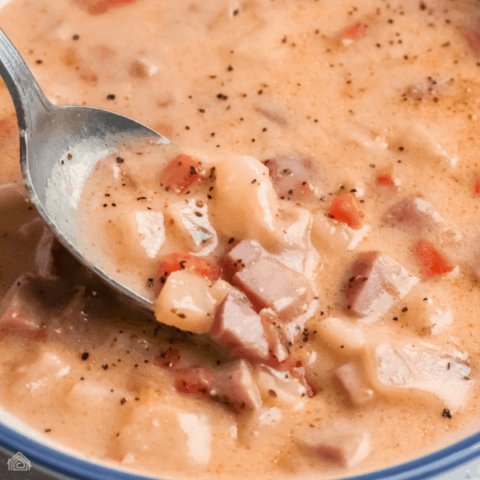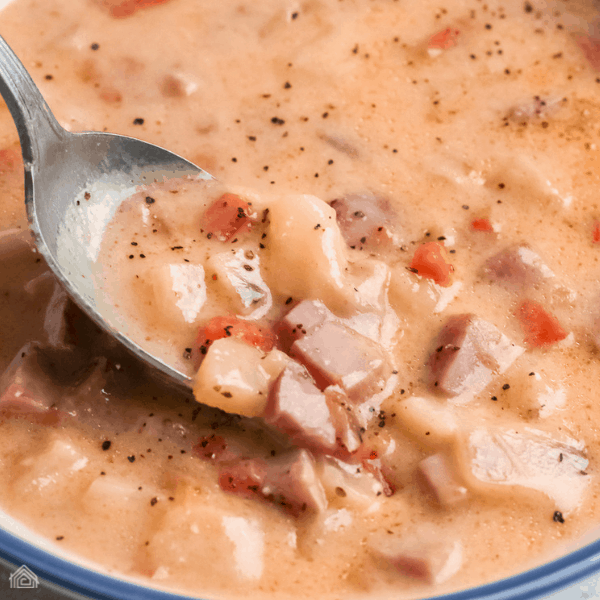 Easy Ham and Potato Soup for Lazy People!
We've all been there. You go to make dinner for your family and realize you have no idea what to cook. It's not always easy to find inspiration, especially when cooking for the same old crew week after week!
What if I told you that it could be as simple as opening up a box of Hamburger Helper?
In this recipe card, I'm going to show you how quickly you can whip up an Easy Ham and Potato Soup Recipe from Hamburger Helper that will leave your family asking for seconds.
Ingredients
3 Tbsp butter
1 Red onion, chopped
1 Carrot, peeled and chopped
2 Potatoes, peeled and diced
1 Cup ham, diced
2 Garlic cloves, minced
3 Tbsp flour
1 1/2 Cups stock
2 Cups milk
Instructions
Melt the butter in a pot over medium heat.
Add the red onion and carrots and sautee for 6 minutes or until the onion is transparent and the carrots are soft.
Add the potatoes, the garlic, and the ham and sautee for 4 more minutes.
Add the flour and stir until incorporated. Pour the stock and stir.
Cover and cook for 10 minutes or until the potatoes are tender.
Add the milk and stir to combine—Cook for 2 more minutes or until thickened.

Recommended Products
As an Amazon Associate and member of other affiliate programs, I earn from qualifying purchases.
Nutrition Information:
Yield:

6
Serving Size:

1
Amount Per Serving:
Calories:

224
Total Fat:

9g
Saturated Fat:

5g
Trans Fat:

0g
Unsaturated Fat:

3g
Cholesterol:

38mg
Sodium:

403mg
Carbohydrates:

24g
Fiber:

2g
Sugar:

3g
Protein:

12g
These nutritional calculations might not be accurate. Please speak with a licensed nutritionist to assist you.