52 Week Saving Challenge Week 22
This post may contain affiliate links which might earn us money. Please read my Disclosure and Privacy policies here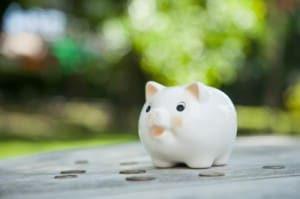 Happy Day!! Another week and another deposit made to my 52 Week Saving Challenge. Hope everyone had a great memorial day weekend. The end of May is upon us and June is almost here. I can't wait for June to begin as I have been working on ways to save money and other financial challenges. Let's recap this week 52 Week Saving Challenge Week 22.
52 Week Saving Challenge Week 22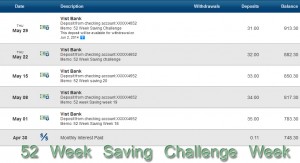 Week 22
Save/Deposit – $22.00 Total Saved – $253.00
Week 22 – Reverse
Save/Deposit – $31.00 Total Saved $913.00
This Week Recap
Since is the end of the month, I guess I should reflect on how financially tough it was for us. We had birthdays, graduations, mother's day, and family gathering and spent a lot of money. Yet, we still manage to save each week toward this challenge.
How did we manage to do it?
We didn't spent more than we made. Simple. Though, every month we budget our money and set money aside, no matter how big or little that amount it, to our savings. When we do our budget at the beginning of the month our bills are paid first, savings seconds, and the rest is budgeted. When we have a month when we get an extra check that money goes into the bank. We budget a set amount each month and try to stick by it.
Because we have enough money saved up in our emergency fund, our extra money goes into our wedding fund or my daughter's Disney Fund. Each month we work to get extra money on the side and have been pretty good at that. So the money we made from working overtime, fixing computers, babysitting and such went into our spending this month.
Also, when we got our income tax refund it went into our savings and to pay the heating bill. We don't go crazy when we get our income tax we just simply put it in the bank and see how that money will benefit us. As you all know our winters were nasty for us in the Northeast. Thanks to our planning we didn't stress when the high utility bills came because we were prepared. Another great thing about having a financial plan and being prepared. Less stress.
So because we had the most important part of our budget covered, we spent like we won the lottery (I wish!). Now I'm here wondering how much we could of saved then it hits me, sometime we savers need a break. All the events we had in May were worth it and they were all memorable. Graduations, Mother's Day, and such were spent with family and friends.
Sometime I have to remind myself that not everything is about how much money you save or how frugal you live. Is about family. I need a break sometime to get back to reality and see what's important.
So for June, I will get back into saving mode (family time will not be sacrificed) and have fun in the process. I will also have to remember to schedule my weekly transfer since I have been forgetful about this.
What saving challenge do you have plan for June? What ways are you going to cut back to save more money?
Want to join this challenge head over here to read all my posts. If you would like to download my 52 Week Saving Challenge file simply click here. I would love to hear how you are all doing with your 52 Week Saving Challenge. If you are a blogger that is doing this challenge we will love to hear from you. Until next week keep on saving!
Photo Credit: suphakit73