No matter what time of the year it is always time to start saving money with these money saving ideas.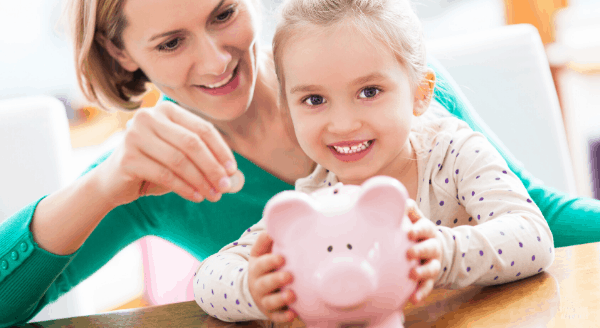 The truth is that the New Year makes it easier for people to start saving money. I know we decide we are going to make finances one of our top resolutions for 2020 and here are 5 money saving ideas to start on track!
Now, for those thinking that since the economy is great and seriously we had the most significant increase in Christmas shopping in 2018 that saving money might not be important to many of us.
Why?
Because we are seeing a great economy and not worrying about the future and we seem to only worry about it when it personally hits us hard.
I don't know about you, but I'm still mentally recovering from the last recession, and though I am pleased that the economy is in great shape this doesn't mean that I'm going to let my financial journey go and start wasting money.
Of course, many people want quick solutions for their financial mess, and quite honestly that is not the solution and nor would you find it here.
For example, people assume that coupons are the key to solving their money problems, but the truth is that coupons are a tool to help but can also cost you money if not used correctly.
If you are a shop-a-holic, coupons might not be for you at all. For this and many reasons, you will not find on this list are coupons.
Another reason beginners should avoid coupons and you might find this hard to swallow.
Coupons are overwhelming!
If you never used coupons and are trying to use them to get out of debt, you are going to spend A LOT of time and not saving the amount of money you might think you will save.
But you can use coupons in a simple and less overwhelming that doesn't involve cutting and wasting time.
I know contradicting, isn't it?
What you can do to help you save money this year is to use technology to your advantage.
As the years have passed, technology has changed the way we managed our finances, and this is great for all of us.
This is a great way to avoid the paper cutting coupon frenzy you might want to start at the beginning of the year.
The way we now save on our groceries and other items and services, using coupons is easy, and you can read more about why I coupon this way to understand it.
Avoid spending money on newspapers or buying coupons online. Instead, use these apps instead:
OK, I think I have sounded very discouraging but now for the fun part on how you can start saving with these money-saving ideas.
Remember that this is your personal financial journey, not someone else's, and I encourage you to make sure you plan and create a budget to help you along the journey.
Check out these money-saving posts: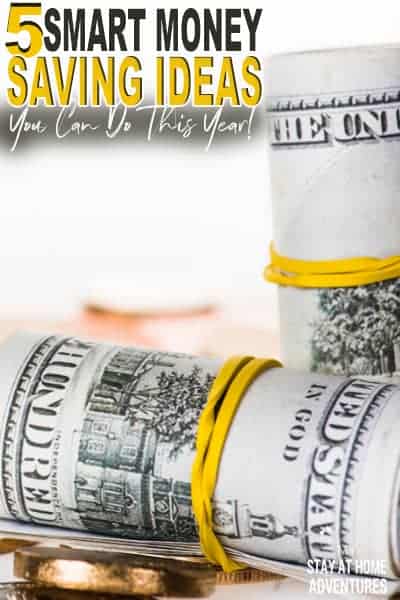 5 Money-Saving Ideas You Can Do Today
Start a financial challenge
If you have a social media account, you will come across smart ways to save money throughout the year that can be motivated to save money.
I came across the 52 Week Saving Challenge a few years ago and documented my challenge every week.
It was quite challenging at first since I decided to start the challenge reversed and saved the significant amount of money at the beginning of the challenge.
I managed to save $1368 for Christmas, and with that money, I was able to pay for my Elite Blog Academy (EBA) course in 2014. EBA then changed my blog and took it to the next level but that's another story.
If this is not the challenge for you, find a financial challenge that works for you and your family. In 2015, we decided to transfer $20 every Friday only, and it saved us enough for Christmas, our busiest spending time of the year!
You can always try monthly money challenges as well, that will help you save money for 30 days.
Money challenges like a 30-day spending freeze are an excellent way to save money and challenge you as well.
Remember that these are called money challenges for a reason.
They are there to challenge you and understand strategies when it comes to saving money. Always stay motivated and don't give up!
Save your spare change
This could be considered a challenge to some but is more of a habit and a great way to get you and your family involved in the saving process.
Start doing it right away, and hey, after 21 days it becomes a habit!
Anyway, saving your spare change into a jar, drawer, or whatever you have, will add up. We use a pickle jar in our home where we put all of our loose change and cash.
That jar might look small, but it holds about $135 when we cash it. It comes in handy when it is time for a family vacation or staycations.
What I love about a change jar that you can make it into whatever you want.
Vacation fund – Again, this is a great way to motivate you and your family to save money for a vacation.
Birthday fund – Encourage your family to save money for their birthday so they can enjoy their days like queens or kings. OK, maybe that kind of behavior is what got us into a financial mess, but encouraging your kids to save for their day teaches them about money.
Christmas fund – Christmas time can be very stressful financially. Finding ways to save money and not get into debt can be challenging. Start saving money for Christmas using a jar and it will help you save money when Christmas time comes.
How much can this jar hold – Get a large jar and see how much money the thing can hold! Why not? Challenge yourself and your family and see how much fun it will be to save money.
Sell your unwanted items
Start the year creating a plan on how to get rid of your unwanted items. Whether you will sell them online, or at a yard sale; creating a plan will help you maximize your sales.
How is that?
Well during spring, summer items will sell better than winter items. Selling big furniture on Craig's List locally will most likely be better than nationally on eBay.
Start organizing if you want to have a yard sale during the spring or fall, and look for items that will sell. Planning and organizing will help you sell more and get the most money.
Keep these tips in mind if you want to sell your items fast!
Price all items
Price to sell
Sell clean items
Have an organized yard sale
Don't have an emotional attachment to your items
Advertise!
Create smaller achievable goals
Create monthly financial goals to keep you motivated. Once you see results, it will help you stay motivated and save more money.
If you decided that you want to cut your grocery bills in January, make that your priority goal for the month. Then, switch it the next month to keep it exciting and stay motivated.
We know that saving money is our primary goal, simply set an amount for your goal for the month if you think that a yearly goal will not keep you motivated enough.
Cut unwanted expenses
Revise your bills and see what you can cut to save money. Maybe it's time to replace your cell phone plan or say goodbye to cable TV. Cutting on controllable expenses will help you save money.
Do not wait to do this because by doing this, you will start seeing your monthly savings add up. If you save $100 a month by cutting cable, multiply that by 12 months; that is $1200 a year!
Cut the gym membership if you don't use it and add that monthly cost; again, multiply it by 12, it adds up!
I will tell you that these money saving ideas for 2018 will help you save money and keep you motivated. These are some money ideas and much more that we continue to use to keep on saving.
What other money saving ideas do you have that you want to share with us? Share it!
The following two tabs change content below.
Latina mom of 4 married to wonderful Greek gentleman. Living in southeast PA and trying to juggle family and a household while trying to earn an income from home. Follow my stay at home journey as I discover how to earn money and save money so we can continue to live debt-free.
Latest posts by Joyce @ My Stay At Home Adventures (see all)