Why Are We Spending Money On Something We Can Get For Free?
This post may contain affiliate links which might earn us money. Please read my Disclosure and Privacy policies here
Today you are going to learn how to score free magazines because you don't need to waste your money on that if you are struggling financially and want to save every penny you can.
As a frugal mom, I am conscious of my spending and where my money is going. I'd rather spend money on others than myself, so splurging on things I enjoy is a rare occasion.
Since taking control of my finances, I was able to discover that I really didn't need to spend money on one of my favorites things, magazines.
That I could get magazines for free without paying a dime. Yes, free magazines!
Many Americans spent millions of dollars paying for magazines subscriptions when you can find them for free.
Whether you love the real deal magazines or a digital version of one, magazines are something you can learn to find for free.
You can get amazing deals on magazines subscriptions for dirt cheap as well, but I am here to discuss where you can find free magazines without spending a dime, and not feel guilty about spending money on it.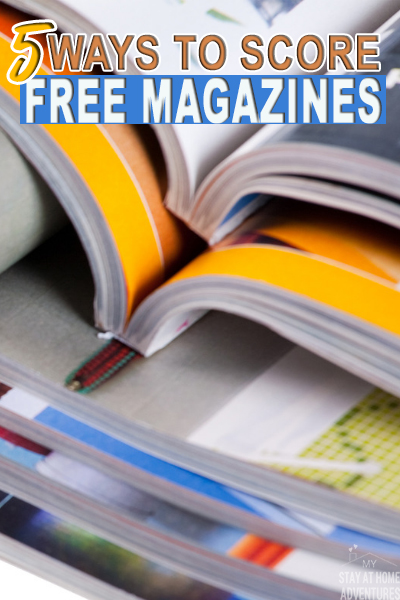 5 Ways To Score Free Magazines
Online
They offer year subscriptions or limited amounts for free; meaning, you will receive 4 magazines or maybe 12 magazines. To score some free subscriptions, click here and then Free Magazine Offer tab.
Other online sites where you can score free magazines:
This is where it can get tricky since depending on how you answer the questions, you will qualify for free magazines.
There are many sites out there that say they will give you free subscriptions for magazines. When it's free, it should be free! Nada. A site should never make you put your credit card number.
No credit card required, no strings attached. If a site asks for this information, then you should skip it and move on.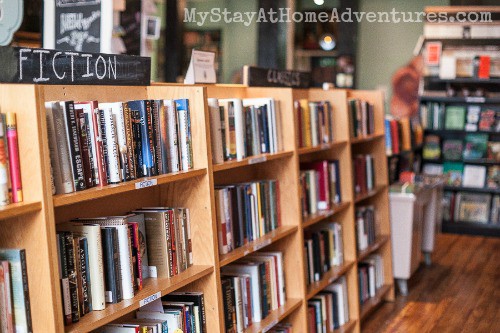 Library
Related posts:
If you need your magazine fix, head over to your local library and see what their selection is.
Please make sure you double check with your library, as some magazines that are not in circulation are not available to be borrowed.
That being said, you can also borrow digital magazines using Zinio. Many libraries have partnered with Zinio where you can borrow a magazine digitally.
Ask a friend
Maybe that magazine you want to read was already bought by your friend. Why not ask to read it from them at no cost?
Doctor's Office
Ask around and see if they are willing to give you a free copy of old magazines and such. They sometimes have free magazines to take home with you, depending on your doctor's office.
Deal Sites
Sometimes My Stay At Home Adventures will post a free offer for free magazines.
Many other deal sites will post offers to receive either a free 1-year subscription or less. Take advantage of these posts as soon as possible, because they are very limited.
Not everyone hates magazines, some of us enjoy reading them. Whether you like the paper kind or digital kind, you don't have to pay for them and feel guilty about it. O Magazines, Better Homes & Garden, you can get them for free.
How do you obtain free magazines?
Save