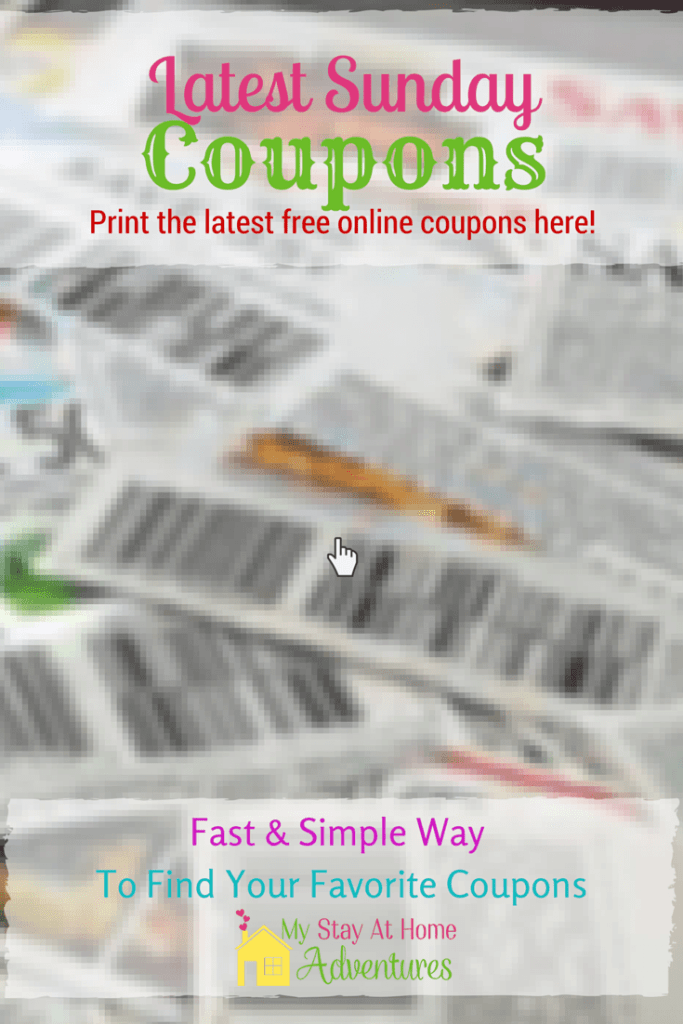 Good morning and happy Sunday, FUNday to you all! Is the first day of February and this means new month, new coupons! Latest Sunday Coupons For 02/01/2015 list is here and let me warned you that is a bit long! Tons of brand new coupons are available for your to print and take with you when you go shopping today.
If you are asking yourself, where do I get grocery coupons or Sunday coupons? I got you cover amigos.For those who looking Sunday paper coupons but don't have newspaper I have the solution for you! Sunday around my Stay At Home Adventures means coupon day! Plus our weekly Latest Sunday Coupons For 02/01/2014 post where you find online grocery coupons free!
This Sunday you will find 48 brand new free printable coupons available to print from Coupons.com. On this list of free online coupons you will find grocery coupons from Betty Crocker , Always, and many more! To print these manufacturer coupons simply click the image/text links found below or print all of your favorite Coupon.com grocery coupons here.
Latest Sunday

Coupons

For 02/01/2015