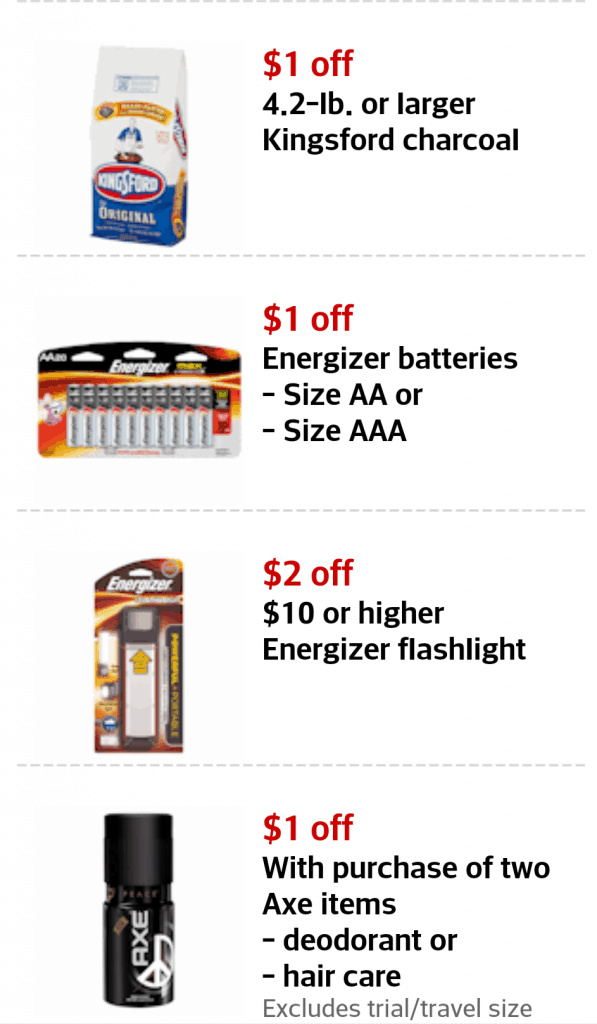 Another great Target Mobile Coupon Code available!! Stock up on dorm essentials at Target! Text PACKITBACK to 827438 to receive these mobile coupons. These mobile coupons expires 10/04/2014.
*Before I received these coupons I was directed to Target Coupon policy page to check 2 boxes and hit submit. This is just a heads up. After I clicked submitted I was redirected to the coupons. See the picture below.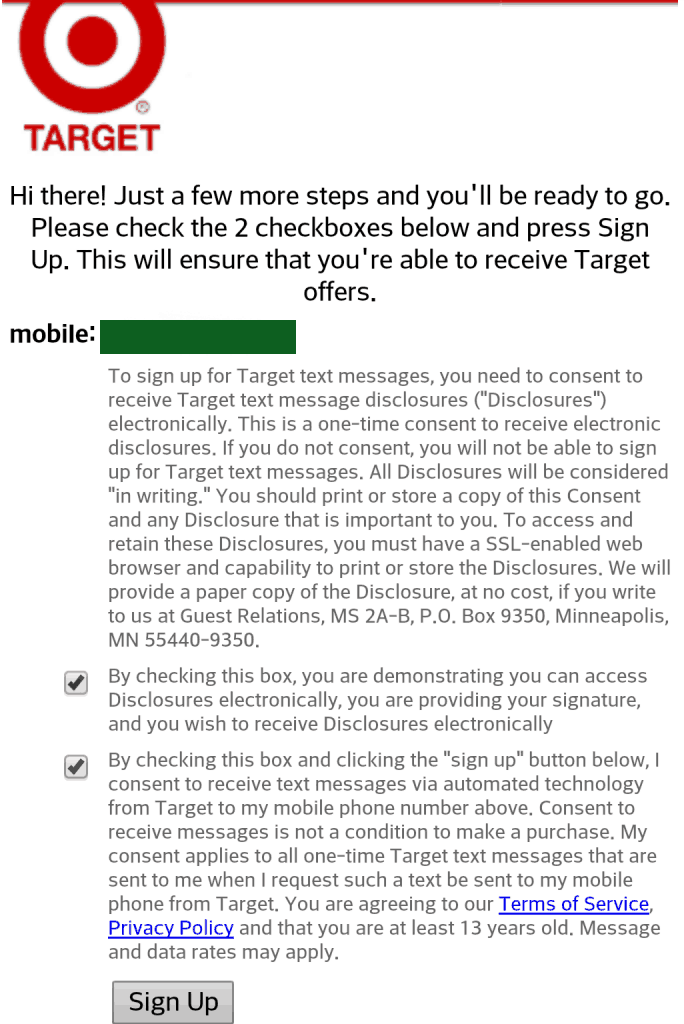 Target Mobile Coupon – PACKITBACK
$1 off 4.2 –lbs or larger Kingsford charcoal
$1 off Energizer batteries
$2 off $10 or higher Energizer flashlight
$1 off with purchase of two Axe items
Excludes Trial/Travel Size
$1.50 off Burt's Bees lip color – Excludes Burt's Bees lip balm
$1 off 25-ct or larger Glad trash bags
$4 off Brita pitcher or 3-pk. Or higher pitcher filters
$1 off with purchase fo two Clorox cleaning items – Excludes Clorox liquid bleach
50¢ off 55-oz or larger Clorox liquid bleach – Excludes Clorox Precision Pour bleach
$1 off with purchase of two Hidden Valley salad dressings
$1 off 8-pk. Or larger Viva paper towels
$1 off bath tissue
15-pk or larger Scott or
12-pk. Or larger Cottonelle
$1 off 3-pk or higher Kleenex facial tissue – Excludes pocket packs
$1 off with purchase fo two U by Kotex feminine care items
$1 off with purchase of two Suave hair care items – Excludes Trial/travel size
If your mobile coupon have stop coming in. Text COUPONS to 827438 and follow the instructions that are sent to you. In order for Target to send you text deals you have to agree to their policies. You can read more about it here. Hope this helps.
Limit one manufacturer and one Target coupon per item. Target coupons and mobile coupon discount can't be combined on individual items.  Limit one identical coupon/offer per guest, purchase total must be met for each coupon/offer individually. Gift cards and tax will not be included in determining purchase total.
Target Mobile Codes:
OFFERS – expires 07/25/2014
CLEAN – Expires 09/07/2014
Care – expires 07/26/2014 – Starts 07/20/2014
Decor – expires 07/26/2014 – Starts 07/20/2014