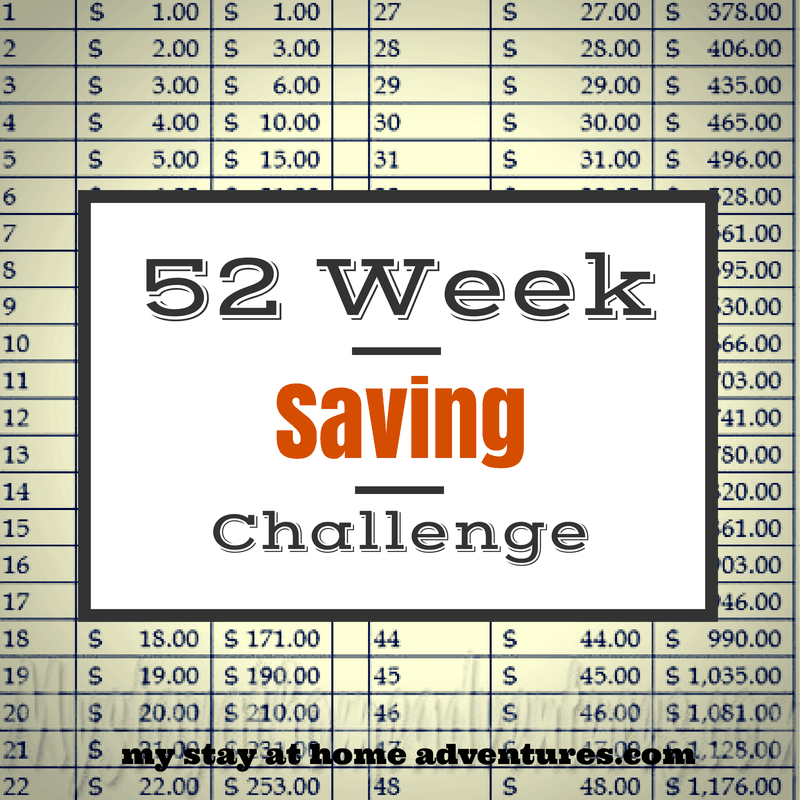 Another week has passed and the challenge continues. 52 Week Saving Challenge is running as schedule and I'm getting married in a few days. Things are pretty crazy around here to be honest. Let's go over this week 52 Week Saving Challenge Week 43 and see how I'm doing.
52 Week Saving Challenge Week 43
Week 43 Deposit – $43.00 Total – $946.00
Week 43 Reverse – $10.00 Total – $1333.00
This week recap
My friends the day is arriving and our wedding is approaching. That being said, it is extremely busy around our home. Planning a wedding is hard and stressful. Planning a wedding when you have children and a family is even more stressful!
We have still not decided fully if we will be using our 52 Week Saving Challenge fund for our honeymoon, but I am thinking we will keep this option open. Last week update I talked about using this weekly challenge money for our honeymoon.
The reason I have not posted a picture of my account is because quite honestly I have been busy. Once I get back from our honeymoon things will get back to normal and I will. Since this week marks the less than $10/week deposit I can't really complaint about how much is affecting my budget because the hard work was done back in the beginning of the year.
The beginning of the year was such a high amount each week and so challenging for us but we made it. If we overcame that by planning, setting goals, budgeting and sticking to a plan, you can too.
I know that these last weeks are going to be the toughest one since for those doing the challenge the "normal" way. Just remember not to give up you are so close!
Next week's 52 Week Saving Challenge recap might not happen as we will be in our honeymoon. I didn't forget to set up auto deposit so the weekly saving amount will be transferred to my checking account.
Want to join this challenge? Head over here to read all my posts. If you would like to download my 52 Week Saving Challenge file simply click here. I would love to hear how you are all doing with your 52 Week Saving Challenge. If you are a blogger that is doing this challenge we will love to hear from you.  Until next week, keep on saving!