Ways To Save Electricity in January
This post may contain affiliate links which might earn us money. Please read my Disclosure and Privacy policies here
A few weeks ago, I posted about the crazy weather we were having in Pennsylvania and how I was enjoying it.
As January came, and winter decided to show its true colors, the temperatures are freezing and icy. This is when I take the time to follow these How to Save Electricity in January tips to help us save money.
Saving energy has been one of our top money-saving goals since 2012, and will continue in 2020.
We have succeeded in reducing our monthly energy bills by simply doing the following energy-saving tips. These tips will help you save electricity, thus money, in January and they are simply easy to do.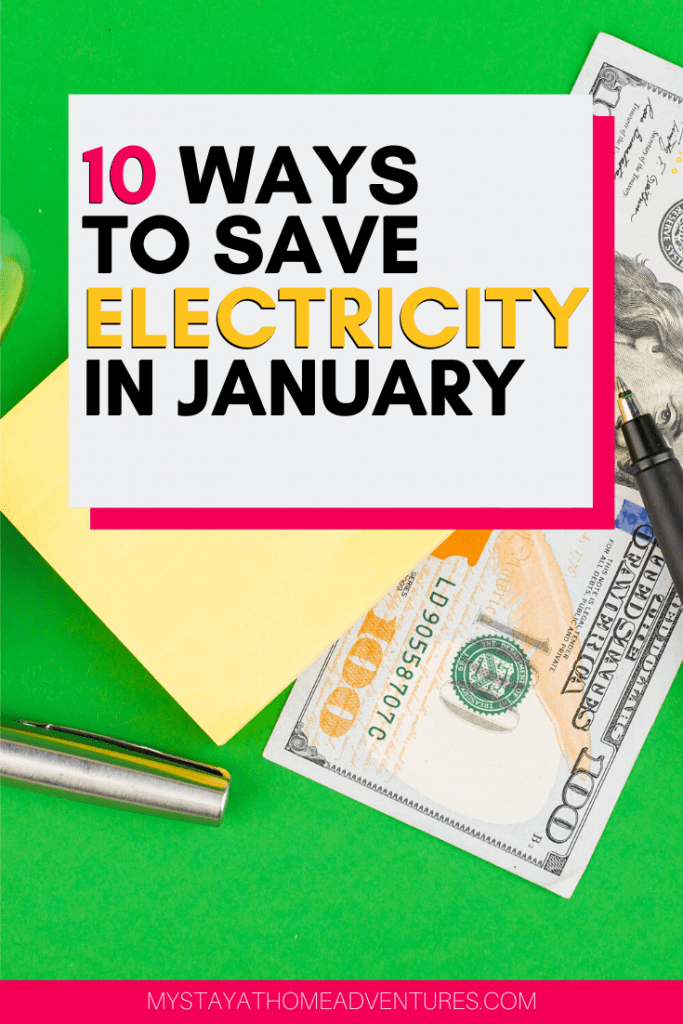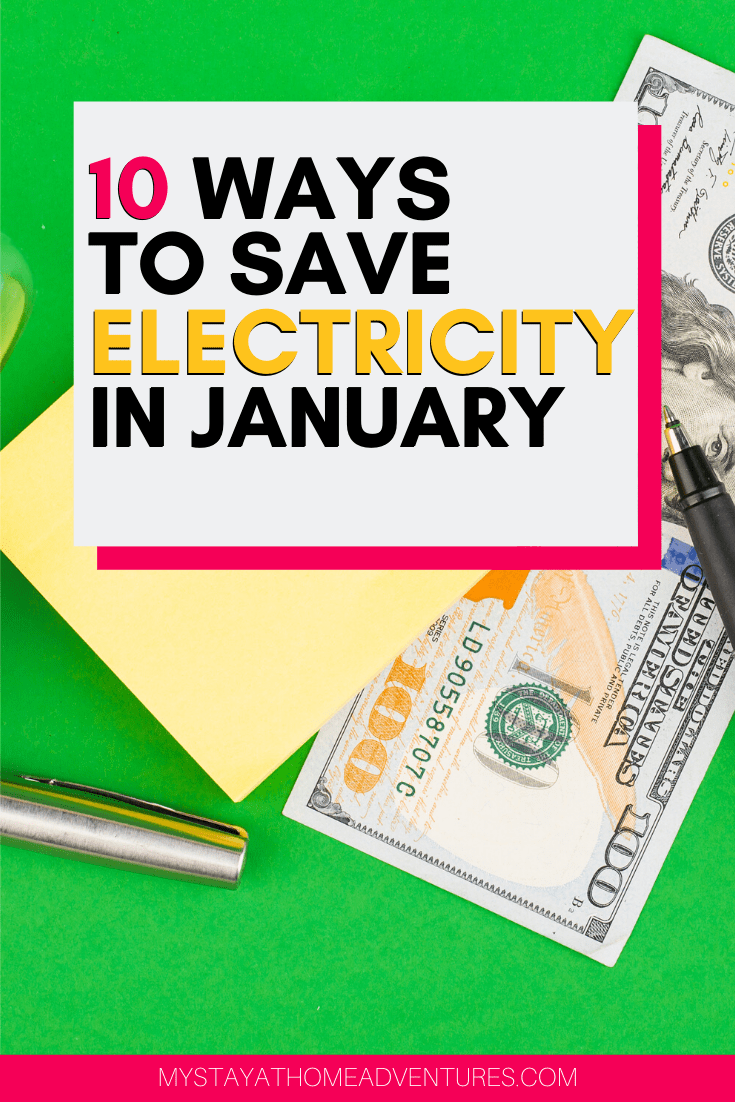 10 Tips To Save Electricity in January
Check the weather.
This might sound, um, dumb; but if you have the kind of weather we have in the Northeast, it is unpredictable. October seems especially crazy around here.  One year we had a hurricane, and another year a big snowstorm.
We were so surprised by the winter storm; it was such a mess. It knocked trees down (they were still green with leaves!) and caused flooding in our area. By checking the weather during the fall, you can have a plan and be prepared.
Check out these money-saving posts:
Schedule maintenance service for your heating system.
Maintaining your furnace and ensuring it is clean can reduce the cost of your energy bills down.
This is something we learned the hard way many years ago. Servicing our heating system not only will benefit your wallet and heating system, but it also saves lives.
Make sure your home is winter-ready.
Walk your entire home and ensure that your home is ready for winter. Look for leaks around the windows and doors. Cover your windows with plastic to avoid cold drafts.
We have mentioned this before in our previous posts about saving energy, and it works.
Change your filters.
Just like spring, it is time to change your filter on most HVAC systems; this will prevent clogs due to dirty filters.
If you don't do this, it can cost you a lot of money on your utilities. It can even burn out your system if left unchecked for too long!
Turn down the temperature of your water heater.
By turning down the temperature of your water heater to a warm setting of 120F, you will use less energy and save money.
Turn off the lights.
Yes, this might be the simplest way to save money on your electric bill; how many times have you walked into an empty room and the lights are on?
Always make sure to turn on your lights only when needed. This will help to reduce energy consumption, and yes, save you money on your electric bill. Make sure your entire household is on the same page too.
Use cold water when washing.
Laundry detergents are now aimed to work just as good with cold water, without leaving any stains. When you wash your laundry with hot water, or even warm water, your washer machine is using energy to heat up the water. To reduce the cost of electricity, stick to using cold water.
Unplug unused electronics.
Even if you are not using your electronic devices, if they are plugged in, they are still using power. Your DVD/BluRay player that you may use once a week, once a month or 3 times a year is still consuming power as long as it's plugged in.
This goes for almost all electronic devices and chargers as well. You may think that these things are only using a small amount of electricity, but add them all up and it could but the equivalent of leaving several lights on all day, every day!
Lower that thermostat.
By turning down the temperature of your water heater to a warm setting of 120F, you will use less energy and save money.
Shop around!
If you are a resident of Pennsylvania, chances are you can shop around for energy services to help you reduce your bill. Right now, Direct Energy has special offers in PA for the month of January.
Following these ways to reduce electricity will help you save money on your next bill. Share with us what other ways you save electricity!