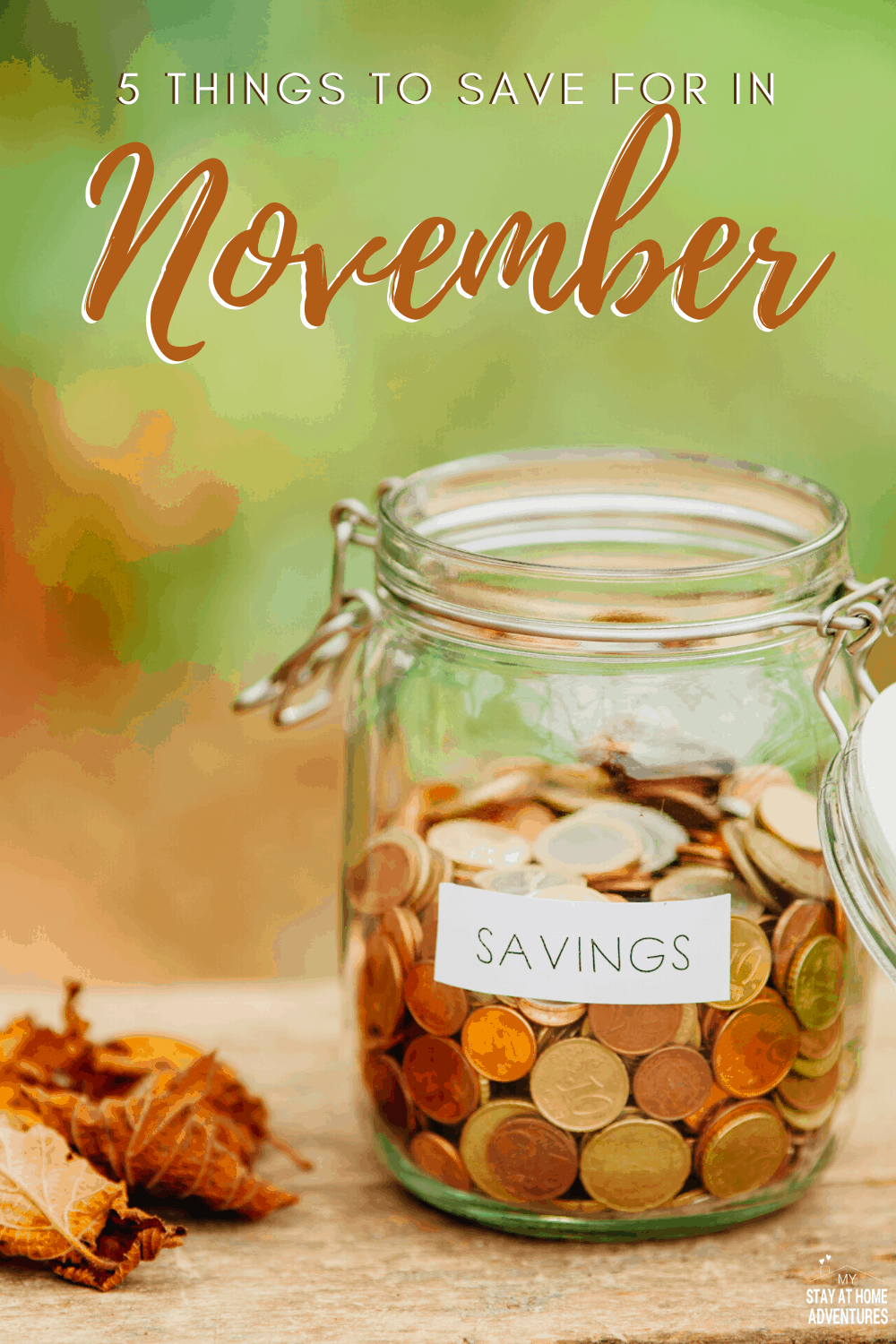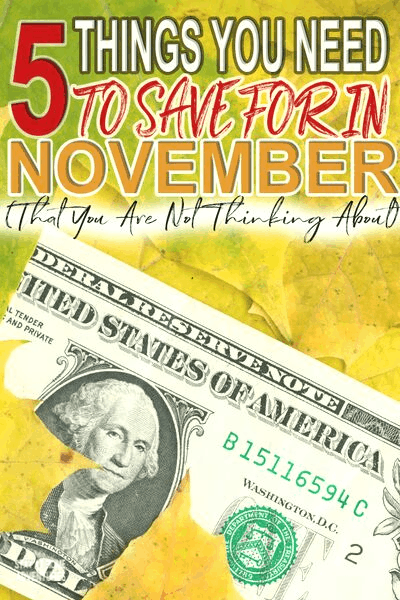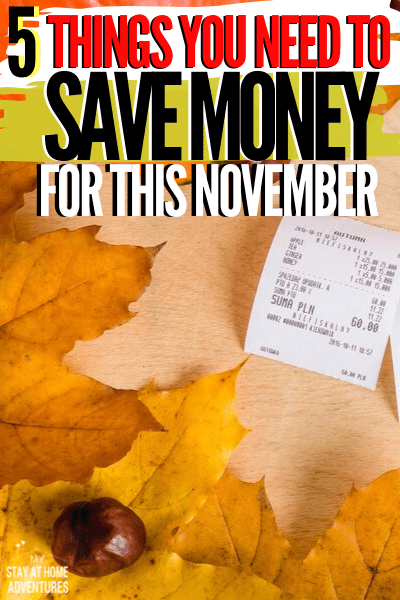 If you are taking care of your finances or are just want to make sure you need a few money-saving tips, then you need to know what to save for in November.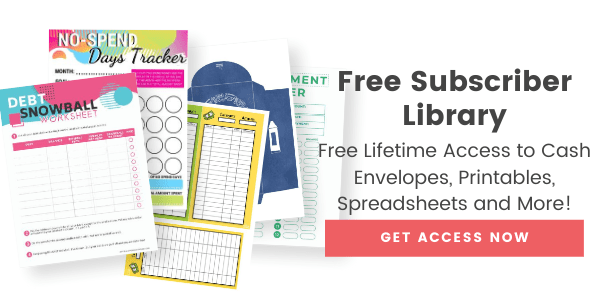 The month of November is an exciting one and one that can come with many financial challenges. Let's be serious; we have Thanksgiving and the beginning of the biggest shopping season.
It's always good to think ahead and save for the items you'll need in the upcoming months. This helps you avoid the need to reach for your credit card. When it comes to November, you may think that you need to save for Christmas gifts.
In reality, you should have already taken care of the money you'll need for gifts. However, there are some Christmas events you can save for in November. Let's take a closer look at what to save for in November.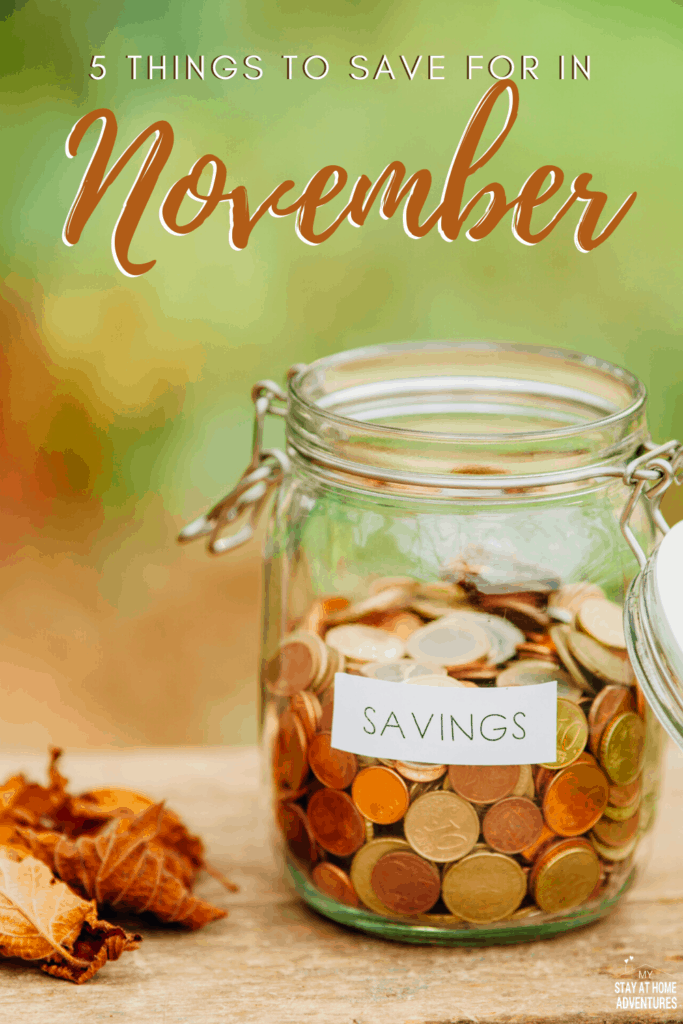 5 Things You Need To Save for in November
Christmas and New Year's Eve Entertaining
While you may have already stashed away money for Christmas gifts, November is a great time to save for Christmas dinners, cookie swaps, going to see light displays, etc.
You can also save for New Year's Eve entertaining which may include food and drinks at home with friends or going out for the evening.
Remember that during this month, retailers go big on family gathering items and food, take advantage of these crazy sales and stock up for December gatherings.
Either way, November is an excellent time to put money away for these events.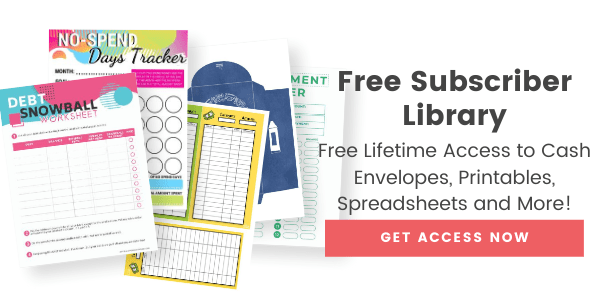 Heat
Let's face it. The winter weather can make your electricity rates sore. If you use heating oil or propane, you will have the additional expense of keeping your tanks filled. Don't struggle to pay these bills each month.
During the month of November, put back extra money to help cover those costs.
Make sure you also prepare your home for winter to help reduce your heating bill as well.
Gift Cards
You don't have to be shopping for gifts when you purchase gift cards. You can score a discount on gift cards during the month of December and use those gifts for your own needs throughout the year.
It's not uncommon to see $100 gift cards at places like Sam's Club for $85. Some places may even knock a percentage off all their gift cards. If you love Starbucks, for example, save now so that you can also save later.
You can also check out online places like Raise.com for discounted gift cards.
Related posts:
After-Christmas Sales
Decorations, Christmas cards, lights, wrapping paper…the list goes on and on. Some stores start marking items down before the holiday has even hit.
However, the longer it goes after Christmas, the lower the prices will be. Start putting away money now so that you can get in on those awesome deals.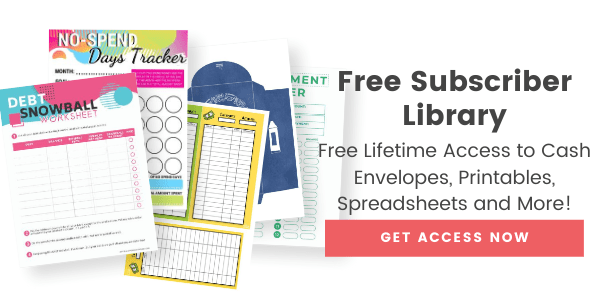 Winter Clothes
Last, but not least, you can score some amazing deals on winter clothing during the month of December.
The absolute best prices will be when spring clothing starts to arrive. However, you'll have the best selection during December.
November is a time to start thinking ahead. Start putting money away for holiday entertaining, after-Christmas sales, winter clothing, and even heating bills.
You'll be glad that you made the extra effort to put away money so that you didn't have to reach for your credit card.
Your turn: Now that you have an idea of what to save for in November we want to know what are your thoughts, tips, and ideas. Share them with us!
The following two tabs change content below.
Latina mom of 4 married to wonderful Greek gentleman. Living in southeast PA and trying to juggle family and a household while trying to earn an income from home. Follow my stay at home journey as I discover how to earn money and save money so we can continue to live debt-free.
Latest posts by Joyce @ My Stay At Home Adventures (see all)