Instant Pot Shredded Chicken Recipe (4 Ingredients)
This post may contain affiliate links which might earn us money. Please read my Disclosure and Privacy policies here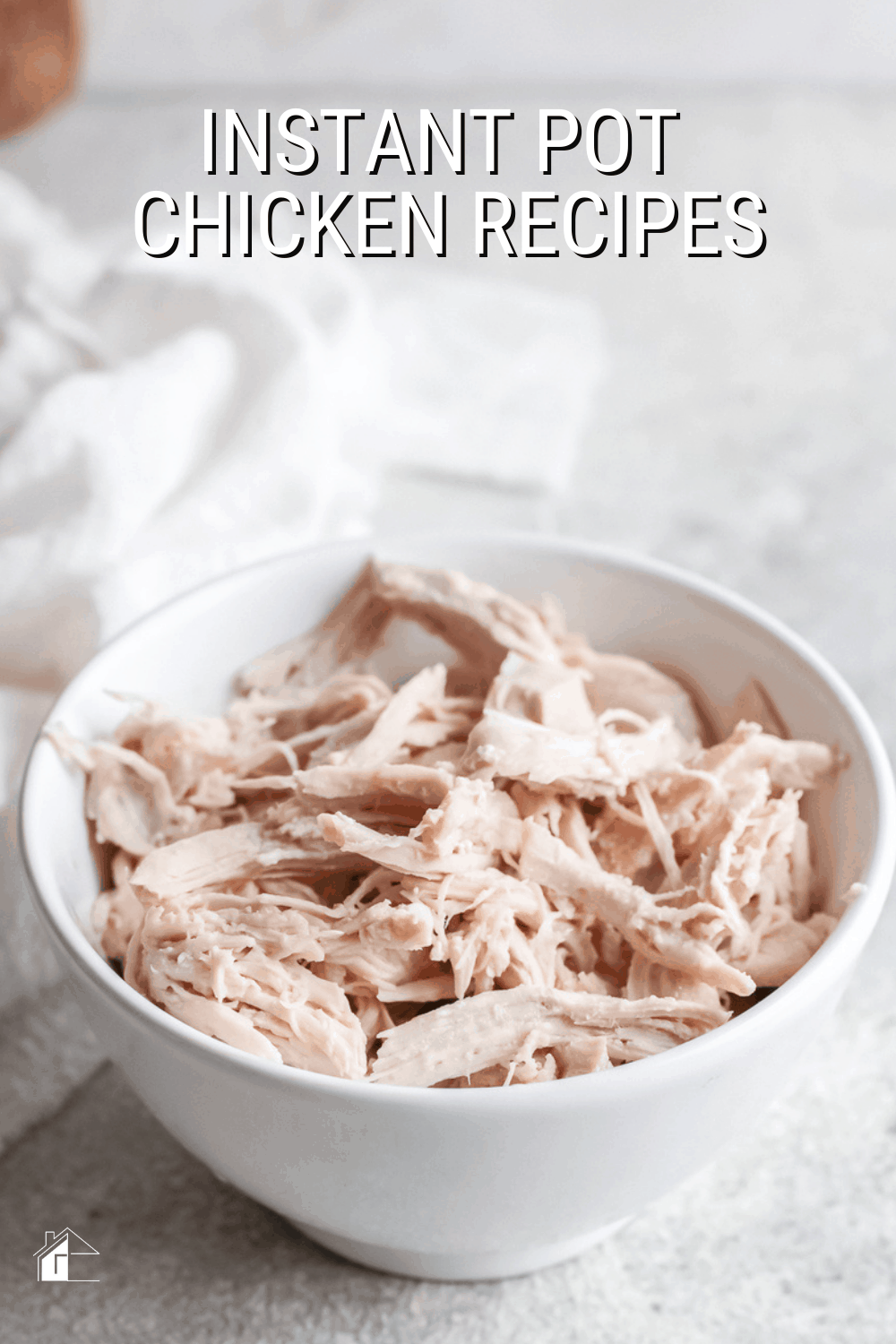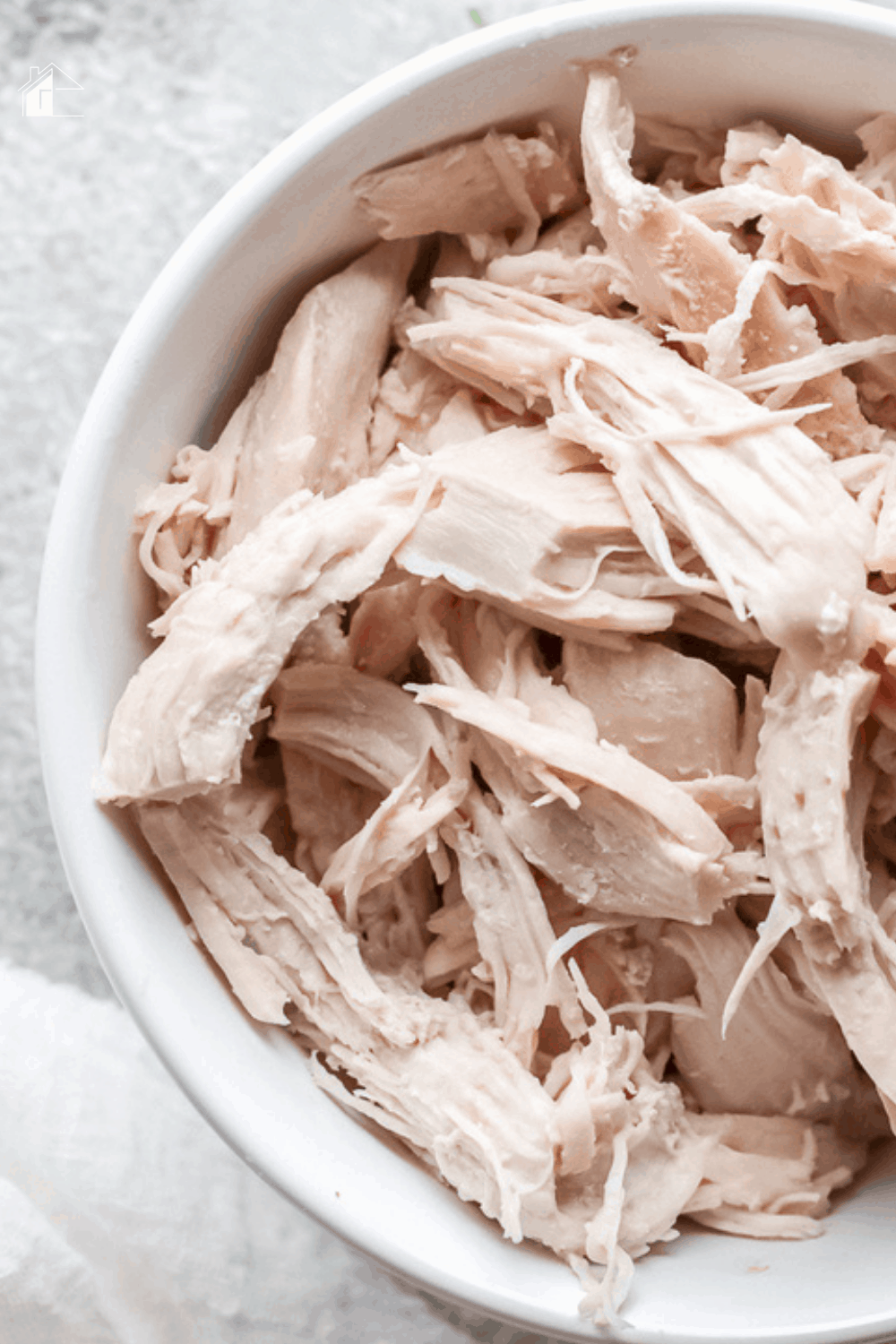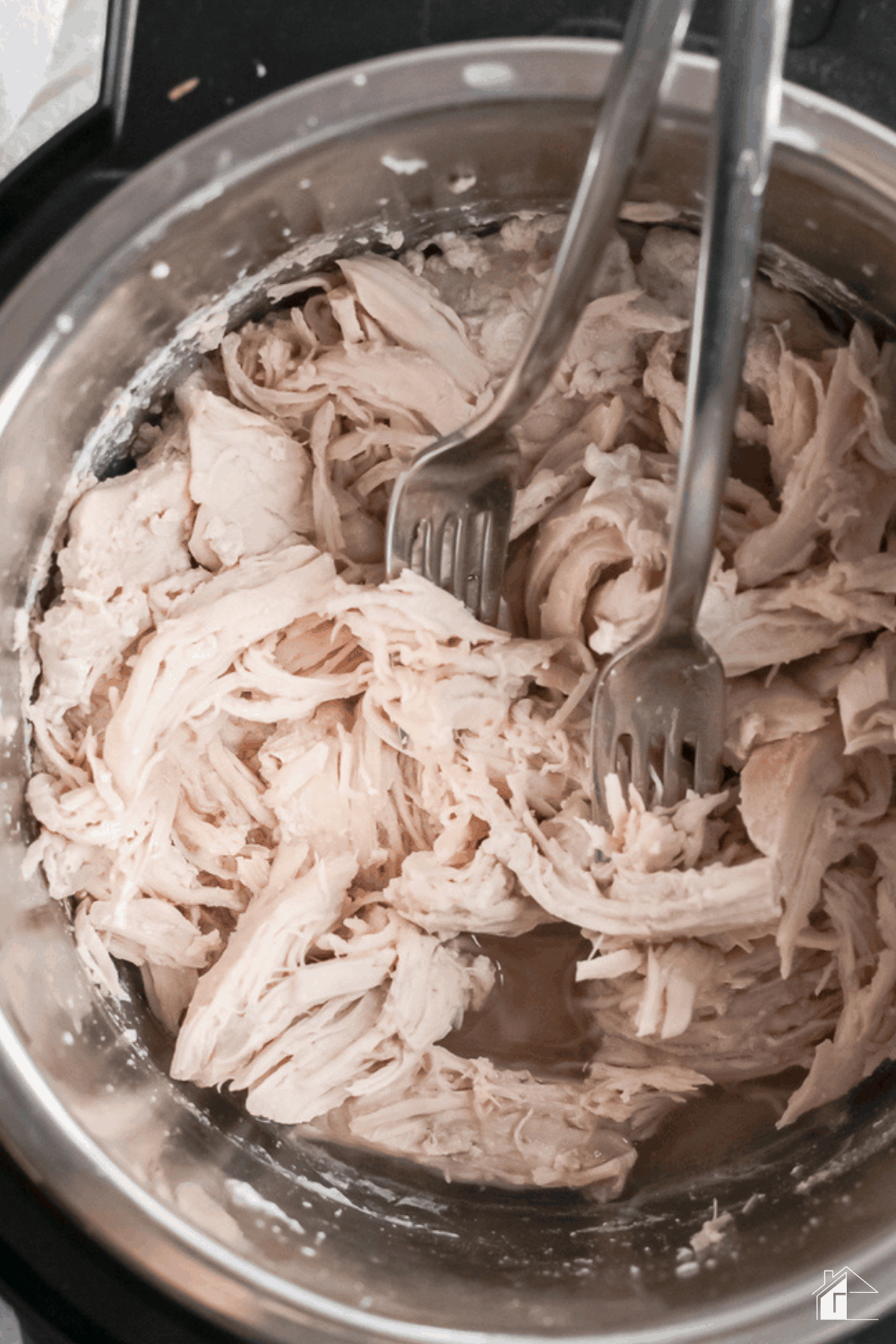 This easy-to-cook Instant Pot Shredded Chicken is so rich in flavor and great meal prep. A healthy, rich protein ingredient can be included in many dishes like salad, tacos, pasta, soups, omelets, and even sandwiches.
Nothing is complicated when it comes to cooking this Instant Pot Shredded Chicken. Just like I said, it is simple. Actually, it is almost failproof, as you won't overcook the chicken because you will use the instant pot.
When I make these shredded chicken, I would always divide it, put it in several containers and freeze it. It is a smart way to plan your menu, so you can also put a label on these containers for which menu you will include them.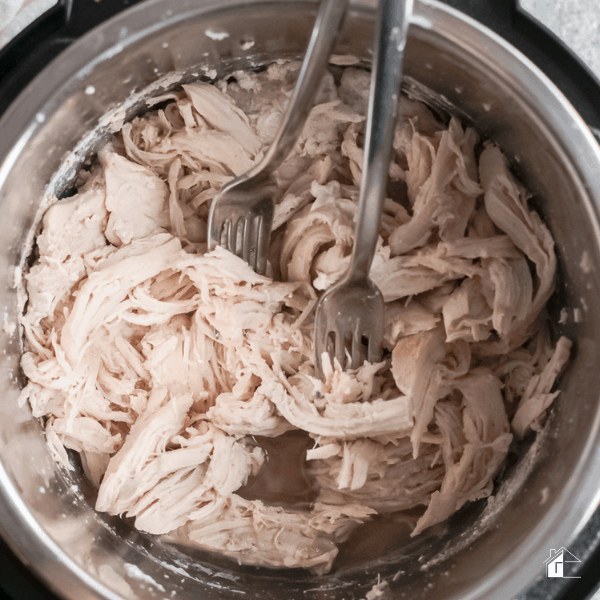 But I also got some extra shredded chicken that can go to an unplanned menu. Just like when I went to buy some fresh fruits and saw those avocados, I suddenly thought of making Stuffed Avocados with Chicken. They are also great in Rolled Tacos, too. Yummy!
Do you know that you can easily make a chicken-mayo spread with only a cup of shredded chicken, half a cup (more or less for creaminess) of mayonnaise, and a pinch of salt? I'm giving you here a bonus recipe.
Some facts about Instant Pot
Instant Pot is a popular brand of multicooker from Canada. This is a pressure cooker, rice cooker, slow cooker, air fryer, and yogurt maker combined in one cooker. Since then, it has expanded from 6-in-1 up to 10-in-1 multicooker, which also includes sous-vide immersion calculators, cake, maker, egg cooker, sauté, sterilizer, and more, with more program features, too.
Although Robert Wang is credited as the inventor, Dongiun Wang, Yi Qin, and another one, who are his business partners helped with the design in 2009. They are all former employees of Nortel in Ottawa.
The Instant Pot became more popular among Americans first well before Canadians. In 2012, some influencers and food bloggers were recruited to use the Instant Pot. As they showed that the device did what it supposed to do, it became very popular so fast that it became "category no. 1″ on Amazon with so many positive reviews.
On Prime Day of 2016, Amazon's summer sale event, there were almost 250,000 Instant Pots and everything was sold out within 24 hours. Wang made sure that the next summer sale, the company will be more prepared and be able to fulfill every order.
Some tests have been made on the Instant Pot showing trace amounts of lead were found in older Instant Pot models. The good news is, it was not found on anything that has directly in contact with the food.
Here are some Instant Pot Snacks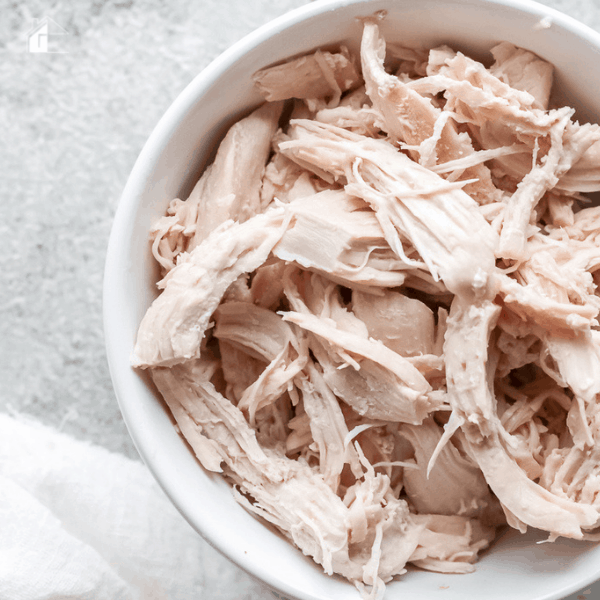 How to cook the Instant Pot Shredded Chicken
The chicken is so moist, tasty, tender, and so easy to shred when cooked. Once in a while, I make enough Instant Pot Shredded Chicken for a few recipes. They are so easy to store as they freeze well and stay up to a month.
There are only 4 ingredients in making this Instant Pot shredded chicken:
Chicken Breast – I prefer this as they are straightforward to shred. No bones! But chicken thigh will do great, too. If you can get a hand on free-range or organic chicken, that will be better. Prepare 2 pounds
Chicken Stock – It can be homemade rotisserie chicken which I always prefer. A store-bought is equally good. You'll need a cup.
Salt and pepper for the taste – You can adjust the amount to your preferred taste.
Can I add more to this recipe?
Absolutely you can add anything your heart desires to this recipe. For example, when made in my home, Instant Pot shredded chicken is usually for chicken tacos and salad. I love to add a taco seasoning mix to it, plus carrots.
Can I add frozen chicken breast?
Yes, you can use frozen chicken breast. It will take a bit longer for the Instant Pot to come to pressure, but the chicken will be fine, and it will taste just as good.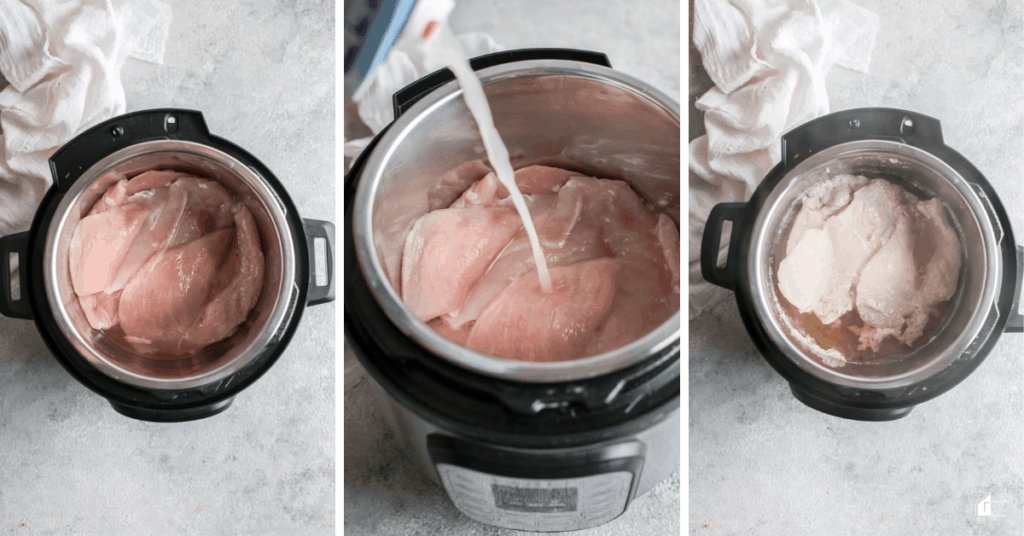 To make:
Add together the chicken breast, stock, salt, and pepper in the Instant Pot, and then stir to combine.
Close the lid and valve and set it on high pressure for 10 minutes.
Manually release steam, open the valve and lid, and shred the chicken with the help of 2 forks. You may cool the chicken meat a bit, if you prefer, before shredding it.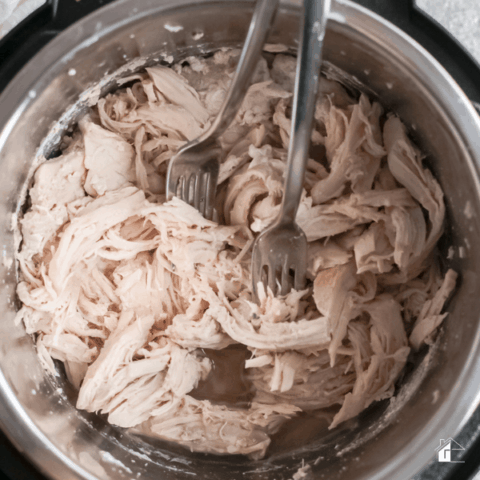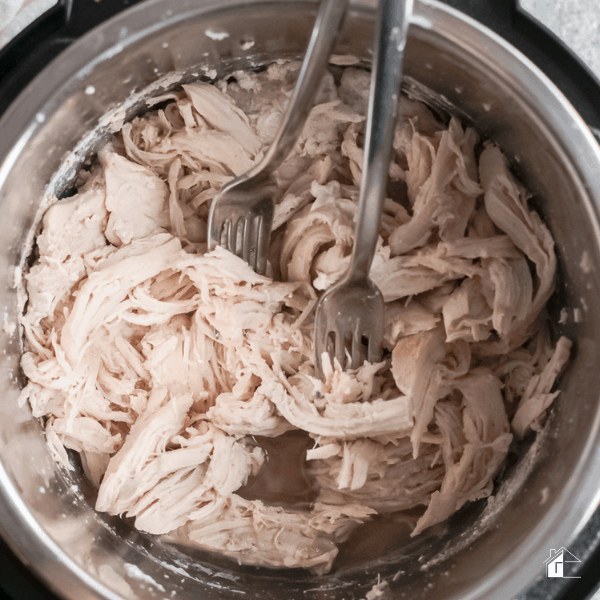 Instant Pot Shredded Chicken Recipe
This healthy, rich protein Instant Pot Shredded Chicken is easy to cook and can be included in many dishes, sides, and even snacks.
Ingredients
2 Pounds chicken breast
1 cup chicken stock
1 Tsp salt
Pinch of pepper
Instructions
Add the chicken breast, stock, salt, and pepper, and stir to combine.
Close the lid and valve and set on high pressure for 10 minutes.
Manually release steam, open the valve and lid, and with the help of 2 forks shred the chicken.
Recommended Products
As an Amazon Associate and member of other affiliate programs, I earn from qualifying purchases.
Nutrition Information:
Yield:

6
Serving Size:

1
Amount Per Serving:
Calories:

264
Total Fat:

6g
Saturated Fat:

2g
Trans Fat:

0g
Unsaturated Fat:

3g
Cholesterol:

130mg
Sodium:

557mg
Carbohydrates:

1g
Fiber:

0g
Sugar:

1g
Protein:

48g
These nutritional calculations might not be accurate. Please speak with a licensed nutritionist to assist you.
For more delicious recipes using chicken breast, check these, too.
Enjoy!