9 Budget-Friendly Ways To Stay Healthy This Summer You Can Do
This post may contain affiliate links which might earn us money. Please read my Disclosure and Privacy policies here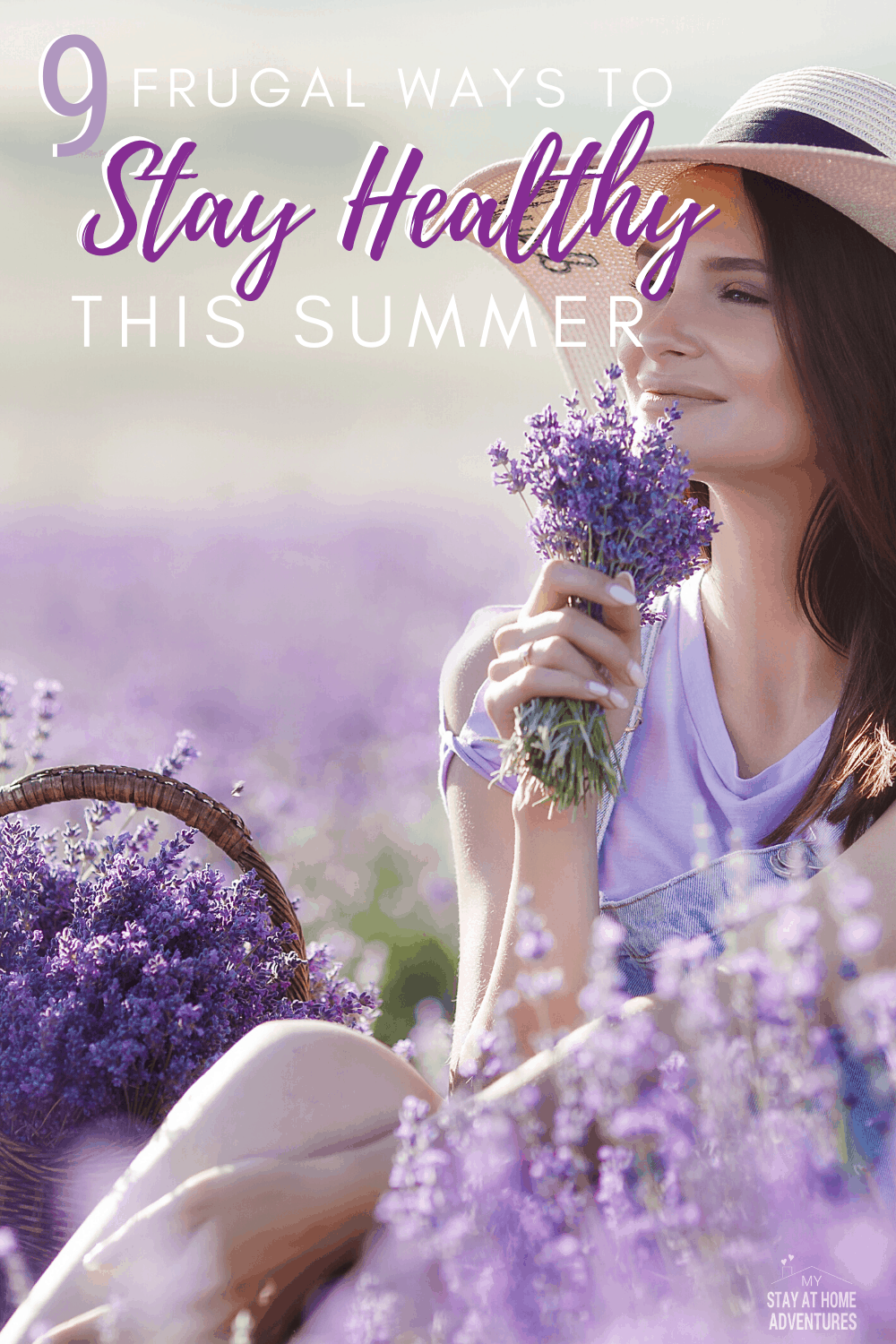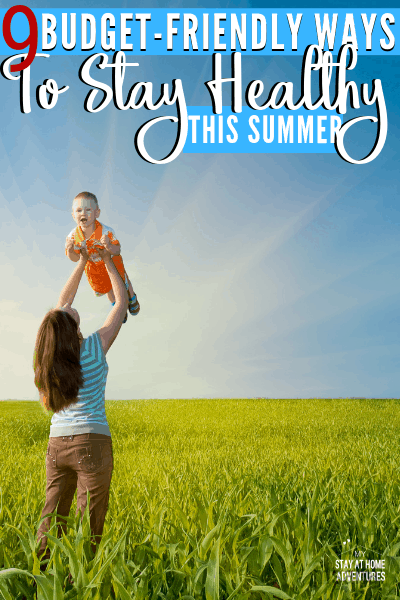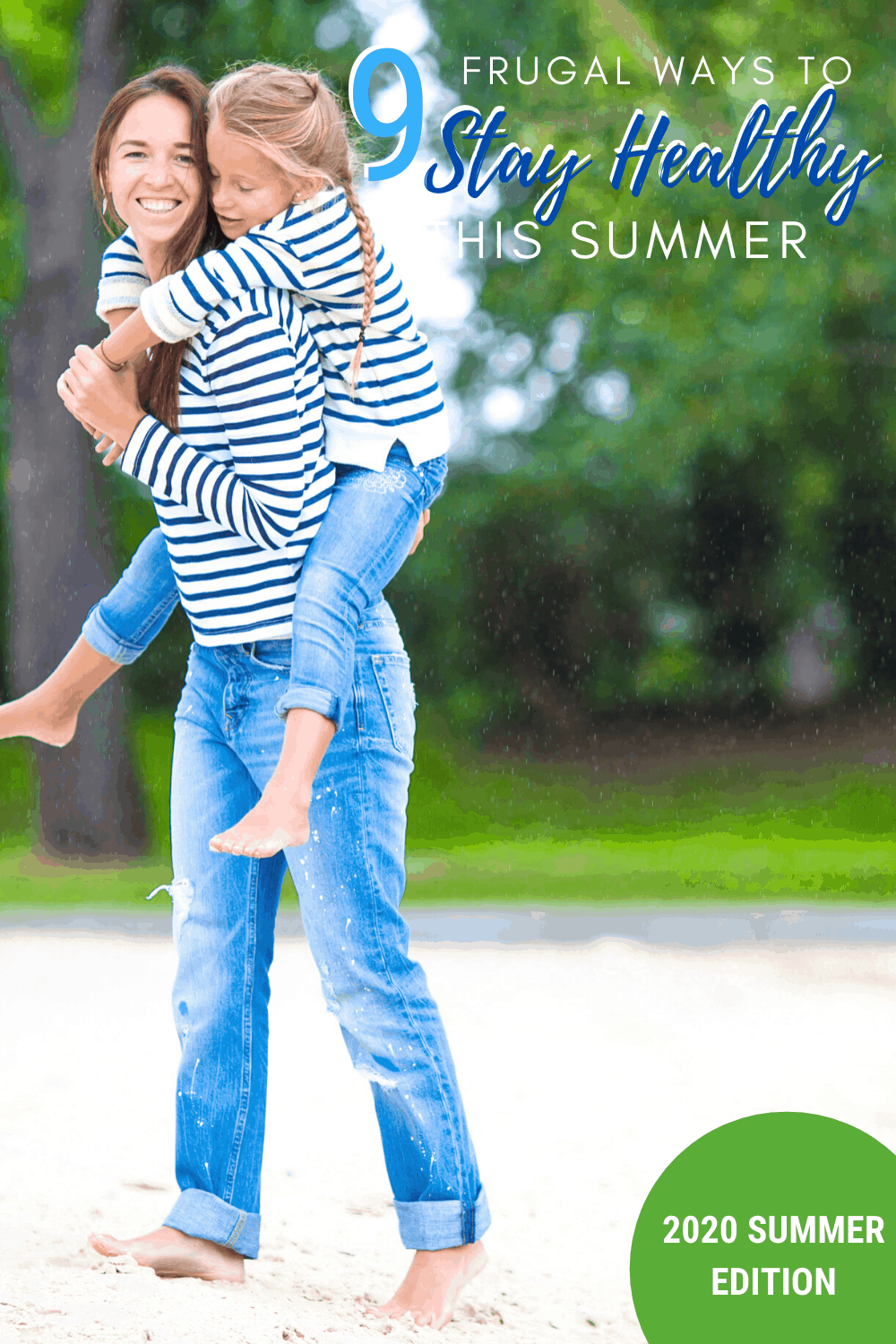 Let's talk about getting healthy for summer and nine frugal ways to stay healthy that you can start doing today regardless of the season.
With everything going on in the world today, it is still very important to start getting healthy for the summer.
Stay healthy and making the right choices doesn't have to cost money, and in this article, you are going to learn how I am staying frugal for the summer.
Believe me we had our year planned out and it didn't include virtual school, vacation cancellation and so much more.
But this is life, you can't control it, it has nothing to do with politics, religion, and anything else you want to blame it on.
Life will ALWAYS throw us something at us and as humans, we have to deal with it and adapt and keep going.
Just because this summer might not look like you previous summer, doesn't mean that your summer is ruined.
Feeling and thinking like this is not an excellent way to start your summer, and it is not healthy for you.
To keep up your healthy trend and happy summer these budget-friendly ways to stay healthy this summer is what you need.
Let's begin!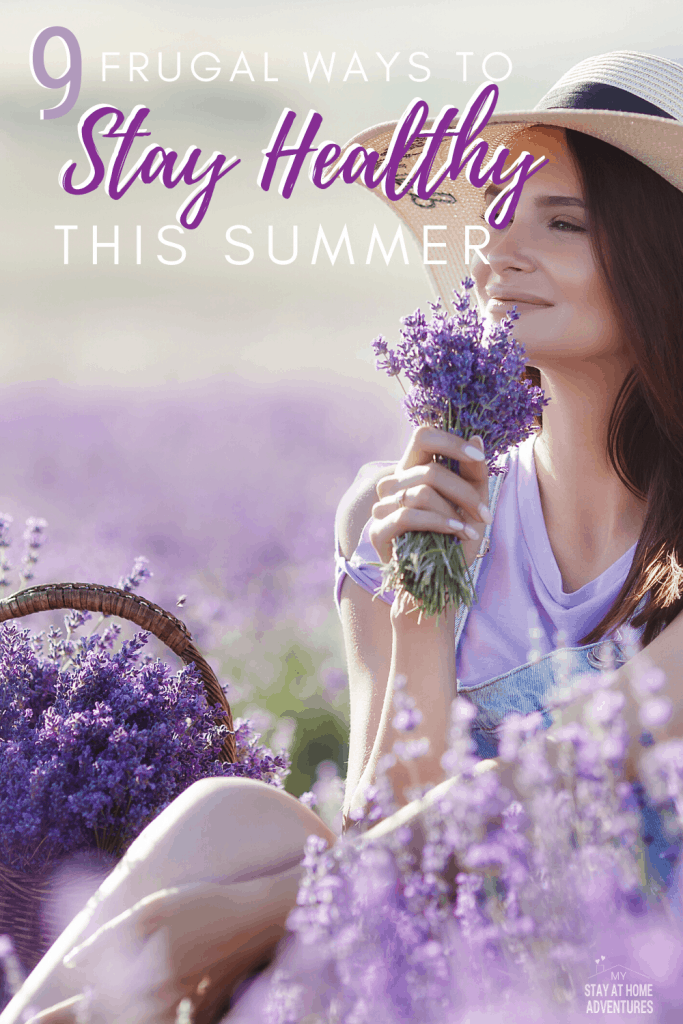 9 Frugal Ways to Stay Healthy This Summer
To start getting healthy for summer I have to create a plan, and this is what my summer goals are going to be:
Create a realistic goal
I am all about creating goals and writing them down. This method has worked for me not only with daily routines but with my finances as well.
The key is to write realistic goals and break them down into smaller goals. These types of goals keep my motivation going and a higher chance of achieving your goals.
For me walking the hospital hallway was one of my daily goals days after the surgery. It was important to me and the beginning of getting healthy for summer. No matter how small the goal is to achieve, it makes you feel good once you reach it.
Related posts:
Spend time outside
The good thing about summer is that we love to spend time outside. I love having my boys enjoying the outdoors and walking around in our community and community trails.
Enjoy the weather and let mother nature be your motivation to help you heal. It doesn't cost a thing, and it's another great frugal way to stay healthy this summer.
Work on the garden
There is nothing more relaxing and therapeutic than tending to a garden. I simply love how relaxing and satisfying it is to enjoy getting dirty when working in my garden.
Not only is gardening good for you, but it also gives you the advantage of growing your organic vegetables if you are growing a vegetable garden.
Don't want a vegetable garden, start a flower garden! As long as you are growing something and maintaining it, it will keep you active.
Gardening doesn't have to cost you much and again is another way to keep you healthy this summer.
Related posts:
Drink lots of water
With the temperature rising, drinking water is a must. I must make sure that I continue to keep my body dehydrated and avoid drinking sugary and high-calorie drinks.
Water doesn't cost you anything unless you buy bottled water. And even if you buy your water it is cheaper and healthier than drinking sugary drinks. To keep going with your frugal ways to stay healthy, drinking water is what you need.
Water is healthier and super affordable and another way to keep you stay healthy this summer.
Wear sunscreen
You need to wear sunscreen when you go outside! I don't care how brown or dark your skin is, sunscreen is a must. Believe me, I'm a dark skin child myself and burn just like anyone one else.
No excuses! To enjoy your summer and keep healthy applying sunscreen is essential for many reasons.
Why spent days recovering from sunburn and other sun-related illness. Make sure your skin stays nice and healthy and apply sunscreen correctly. Remember always to reapply sunscreen every 2 to 3 hours.
Sunscreen goes on sale throughout the summer and is very affordable and found in just about any store.
Enjoy your vacation or staycation
If you are planning on taking a vacation, make sure you get to enjoy it truly by relaxing.
There is nothing better for your body than truly enjoying a vacation. If a staycation is what you are doing this year, try to squeeze in relaxing time like free concerts at the park or relaxing by a pool.
Here are three reasons we love staycations:
Less travel – This means you don't spend money on gas.
No fees – You don't pay lodge fees or any other travel expenses related to your vacation.
Less stress – You know that when you have a big vacation on your mind, this creates stress. The stress of making sure you don't forget anything or a kid. 😉
Eating well
Focusing on eating smaller meals every day (5-6 smaller meals) will give adequate nutrients. By eating smaller meals, it will help me build muscle and burn fat which is something I am looking forward to doing.
Remember that eating well doesn't have to cost you a fortune and if you are planting a garden then take advantage of enjoying eating what you grow from it.
Visit your local farmer's market and purchase your fruits and vegetables there to help you save money.
Surround yourself with a great support system
Having a great support system is important when it comes to getting healthy for summer.
Having people who will encourage you and will give you support during your healthy journey will make the road to be healthy this summer a great one.
Take vitamins
As a mom, it is important to me to add vitamins to my frugal, healthy journey. I stock up when they go on sale and take my vitamins to stay healthy.
Conclusion
There you have frugal ways to get healthy this summer that are achievable if you are committed. Getting healthy this summer doesn't have to break the bank and by setting realistic goals and enjoying the outdoors will get you there.
Your turn: When it comes to frugal ways to get healthy this summer what are your thought and tips? Is getting healthy this summer one of your goals? Share it with us.