What Are You Financially Thankful This 2016
This post may contain affiliate links which might earn us money. Please read my Disclosure and Privacy policies here
'What Are You Financially Thankful This 2016' is where we take time to appreciate how financially thankful we are.
I really can't say to you where this year went and, to be honest, how I am kind of glad it is coming to an end. This year was memorable for sure, and now we are in a time where we are trying to come together as a nation, and many of us are reflecting and are thankful for what we have.
As I've done in a previous year, I wanted to write about what I am financially thankful for this year. If you are new to our blog; every year around this time, we write about what many other people and I are financially thankful for.
As I have written before, money and how to control it is very important. Many people see money as the answer to everything and never take into consideration that money is a tool. Money is a tool that doesn't define who you are.
As I read last year's financially thankful post, I have to say that it made me teary. Last year was such a hard year for me personally. I even said it was the year I grew up! As I continued to read, all I could say is that I am so proud of myself.
I am so proud that in my moments of weakness, I didn't turn into my old habits of coping, like shopping. I didn't take the easy way out and run from my problems, and that I am embracing and enjoying having 2 boys under the Autism spectrum.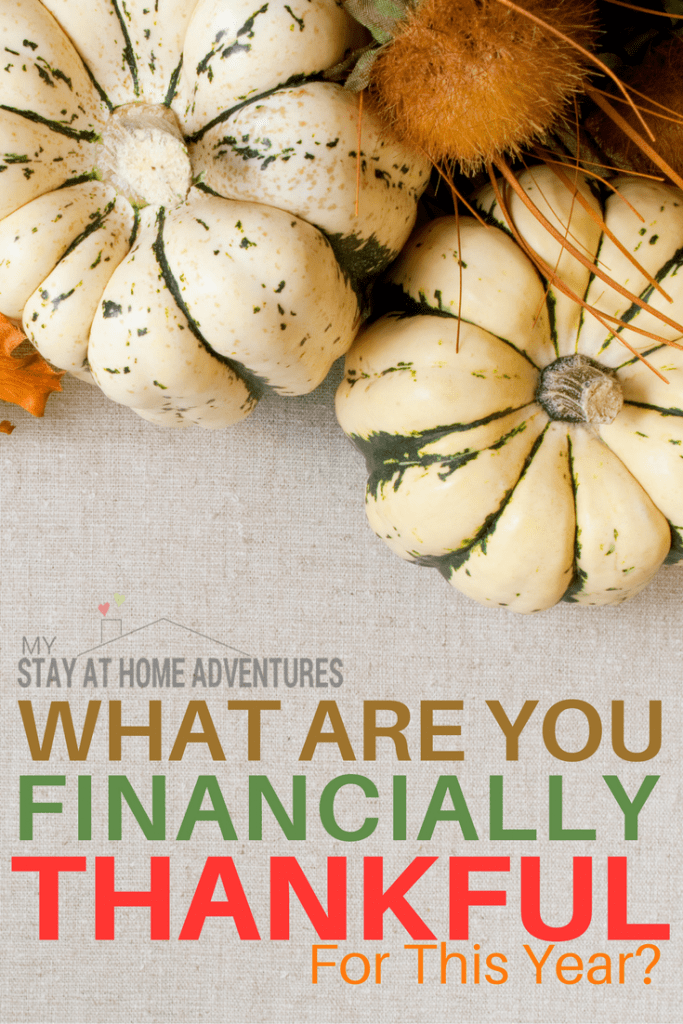 In 2016, we saw how many of us still don't understand the meaning of wealth; how many people still don't even take any sense of responsibility for their personal finances, and this makes me financially thankful that I have not caved in and have continued to live below our means.
I am financially thankful that because of the way we still continue to live our lives, this year we didn't have to worry about bills and any other finances when I had an emergency surgery to save my life.
This year was the year we welcomed our latest addition to our family, and if you haven't seen how cute my little man is, there's a photo for you!  We nicked name him Pancho (Grandpa's nickname), and he has been such a blessing. Always smiling and laughing.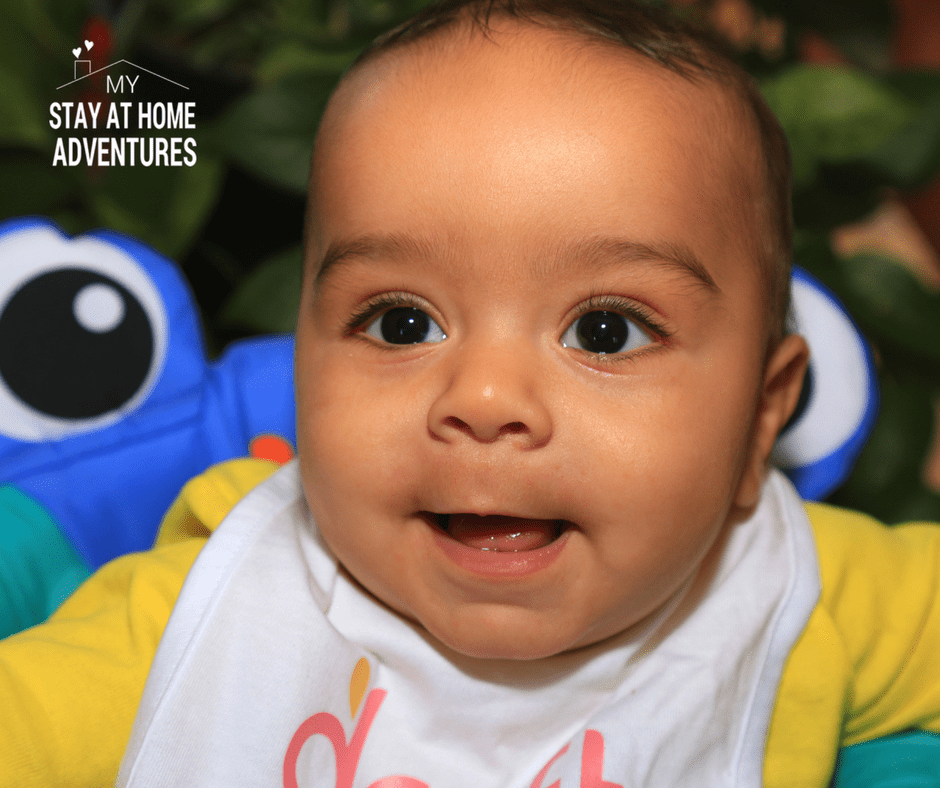 For those that don't know, I found out I was pregnant when I had a miscarriage last year. Long story short, it was confirmed that I had a miscarriage and I went to do blood work. Nothing showed on the ultrasound by the way, and all the signs showed that I had a miscarriage.
After the second blood work results had come back, I received a call to go back to my doctor's office because the level of hormones continued to rise and they wanted to make sure everything was OK. We get to the office, had another ultrasound, and baby #2 was there!
This brought cheers and happiness to the doctors office that day. It was one of my happiest days during 2015, and one I will always remember. The office called it Happy News Friday because they were all in shock and were so happy for me.
The funny part was telling my husband at his job because he wasn't anticipating this news! Of course, he was so happy and excited that he was going to be a father again.
Anyway, back to the post, below are my reasons of what I'm financially thankful for this year. At the end of the post, I want you to comment and tell me what you are financially thankful for.
I am financially thankful that again, with all the unexpected events that happened to me this year, I never caved into my emotional shopping side.
I am financially thankful that when a simple bathtub replacement turned into something more expensive, and thanks to our savings, we were able to pay it cash!
I am financially thankful that thanks to planning, we were able to spruce up our bedroom and change our main closet.
I am financially thankful that we were able to care for our son's health and healing without worrying about finances or where the money was coming from.
I am financially thankful that my blog has made us over $14,000 this year!
I am financially thankful that I continue to be debt-free, except for my house.
I am financially thankful for my husband's new job.
I am financially thankful that I found a wireless company that I pay less than $20 bucks a month for my services.
I am financially thankful that I found this app called Digit that has helped me save money without me doing the work!
I am financially thankful that this financial journey has taught me so much about helping others and giving. If you have not received a free copy of my Christmas eBook, what are you waiting for?
Here are what some of my friends from around the web are financially thankful for!
Kori Tomelden from Kori At Home
I am financially thankful that we are able to take care of the every day things, the overwhelming things (like property taxes), and still have money left over for the fun things. Even when it doesn't seem like it will work out, somehow it still does.
Corinne Schmitt from WonderMom Wannabe
I am financially thankful that we have had the resources to cope with unexpected expenses. Even though bad things sometimes happen in life, I'm thankful our financial preparations have prevented those we've faced from becoming disasters.
Jamie Dick Yonash from Life Is Sweeter by Design
I am financially thankful that my husband's business continues to grow because of his honesty and hardwork. I am thankful I am able to work only part-time outside the home so I can devote more time to our family!
Aimee Ramos Fauci from House of Fauci's
I am financially thankful that my husband and I are skilled in many areas. In life, it is important to have different abilities so that you have options when it comes to choosing a job that is right for you.

So what are you financially thankful for?