Budget-Friendly Winter Decor and Tips To Transform Your Living Space
This post may contain affiliate links which might earn us money. Please read my Disclosure and Privacy policies here
As the chill of winter sets in, it's time to transform our homes into cozy sanctuaries. But creating a winter wonderland inside doesn't have to mean breaking the bank!
When the winter wind's howling like a pack of wolves outside, having a cozy and warm space isn't just nice; it's a survival tactic. You know the drill: the days get shorter, the temps drop, and suddenly, your living space needs to be a snug haven that can battle the chill.
Let's explore ingenious, affordable ways to infuse warmth and charm into your living space, proving that a stylish winter-ready home can be achieved on any budget. So get ready to sip on a hot cocoa, snuggle up in your favorite blanket, and dive into the world of budget-friendly winter decor!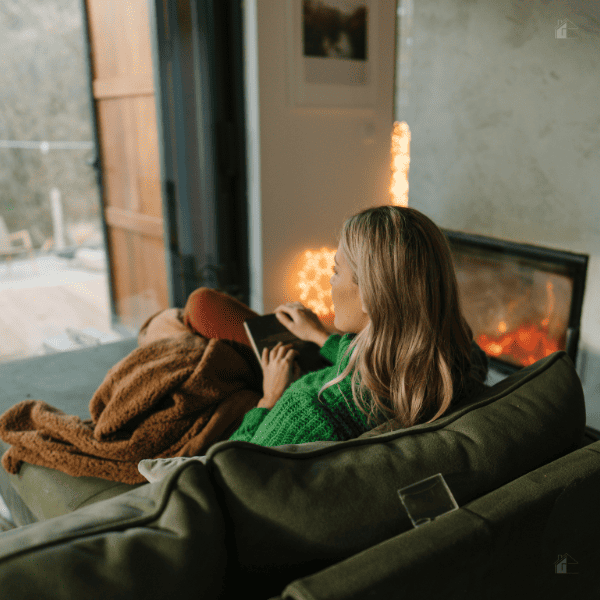 Budget-Friendly Winter Decor
Budget-friendly winter decor refers to economical ways of transforming your living space into a warm, inviting haven during the cold months. This could involve adding inexpensive elements such as cozy throws, soft pillows, warm lighting, and winter-themed accessories that create a festive, comforting ambiance without straining your wallet.
Decorating your living space for winter has several benefits. Firstly, it enhances the aesthetic appeal of your home, making it more enjoyable and inviting. Secondly, by creating a cozy atmosphere, you promote relaxation and mental well-being, helping to counteract the potential gloominess of winter months.
Lastly, certain decor elements like thermal curtains or rugs can improve your home's insulation, potentially reducing heating costs and contributing to energy efficiency.
Why Transform Your Living Space This Winter?
Making your living space cozy for winter is essential for the aesthetic appeal and your overall well-being. As the temperatures drop, a warm and comforting environment can significantly enhance your mood and mental health, reducing the risk of seasonal affective disorder.
Furthermore, a well-prepared space can be more energy-efficient, helping to keep heating costs down. By adding elements like warm lighting, soft textiles, and thermal curtains, you create a sanctuary where you can relax, recharge, and enjoy the colder months in comfort and style.
Now let's deep dive into how you can create a wonderful, cozy environment on a budget.
Saving Cents with Soft Fabrics
Now, let's talk about saving some green while staying green. Adding soft and warm fabrics around your pad is a great move for keeping the cold at bay without cranking up the heater 24/7.
We're talking thick curtains that can act like a sweater for your windows, warm blankets on the bed ready to cocoon you, and fuzzy carpets that make your toes happy and can double as an impromptu seat when friends pile in.
This stuff matters because, let's be honest, utility bills in the winter can skyrocket faster than a New Year's fireworks. So, these cozy add-ons? They're not just nice touches—they're your front line in the battle against a maxed-out heating bill.
The Magic of Pillows

Believe it or not, pillows are like the secret ingredient in the recipe for a warm and inviting space. They're not just for resting your head; they add a layer of comfort and warmth to any room. Chuck a few plush ones on your sofa, and suddenly, it's the most inviting spot in the house.
They beckon you to sit down, snuggle up, and stay awhile. In the chill of winter, a well-placed pillow can transform a stark chair into a cozy nook. And it's not just about the feel; pillows can add a pop of color or a splash of texture that makes a room feel warmer just by looking at it.
This touch of warmth is key because when the days get short and the air gets nippy, your home needs all the cozy vibes it can get to be a haven from the cold.
Carpets and Blankets: Your Cold Weather Allies
And about those carpets and blankets—don't underestimate them. They're like your trusty lieutenants in the fight against Jack Frost. A plush carpet doesn't just warm up your feet; it adds a layer of insulation to your floors, keeping the whole room feeling toastier.
And those blankets?
They're not just for snuggling—toss them over a chair or couch, and they add instant warmth to a room, both in looks and function. It's a simple switch-up that pays off big time. This isn't just about making your space look good; it's about a strategic move that'll keep you warm all winter without crushing up the thermostat.
Make Sure Your Fireplace is Ready for Winter
Making sure your fireplace is in working order is about more than just prepping for cozy nights with hot cocoa. It's a safety thing, first and foremost. A well-maintained fireplace means you're not playing with fire—literally.
Any cracks or buildup in the chimney can be dangerous, leading to fires or carbon monoxide leaks you definitely don't want. Plus, a fireplace that's running smoothly is more efficient.
It'll keep you warmer without burning through a forest's worth of logs. And let's be honest, there's something about a crackling fire that's just good for the soul. So, a little fireplace TLC keeps you safe and warm and sets the stage for making those perfect winter memories.

Also, keeping your fireplace as clean as possible and throwing in personal touches like framed pictures and mirrors isn't just about tidiness or playing interior decorator.
A clean fireplace is a safe one. It means less soot and creosote, which reduces the risk of chimney fires and boosts the efficiency of your fires, keeping you warmer for less. As for the little details, they transform your fireplace from a simple heat source to the heart of the home.
Framed memories and flickering candles add a layer of warmth that the flames alone can't provide. They invite you to gather around, share stories, or get lost in the dance of the flames.
It's about creating a cozy and inviting vibe—a backdrop for those moments that turn into cherished memories.
Choosing the Right Firewood for the Flame
Now, when it comes to firewood, you want to get the most bang for your buck, especially when the cold sets in and the fireplace becomes the heart of the home. Hardwoods, like oak or ash, are your best bet for a cost-effective burn.
Why? Well, they're like the slow cookers of firewood; they burn longer and hotter, so you're not constantly refilling the fireplace. Sure, they might be a bit pricier upfront than softwoods, but since you'll use less wood over time, they're the wallet-friendly choice in the long run.
Picking the right wood is crucial because there's nothing quite like a roaring fire to keep your space toasty, and you definitely don't want to be left out in the cold, literally or figuratively, by burning through your firewood too fast.
Smart Thermostat, Smarter Savings
Investing in a smart thermostat is like having a personal energy assistant in your home. These clever devices learn your schedule and adjust the temperature for when you're actually there to enjoy it.
Say you're off to work; the smart thermostat will lower the heat or switch off the air conditioning, ensuring you're not shelling out cash to keep an empty room at your ideal temperature.
Then, when it knows you're about to come back, it gets everything cozy again just in time for your arrival. And the best part? You can whip out your smartphone and tweak the settings from wherever you are—no more fretting over whether you forgot to turn off the AC before a trip.
This isn't just about convenience; it's about efficiency. By optimizing your energy usage for when it's needed, you're slashing wasteful expenditure and saving a bundle on your bills. It's a game-changer for anyone looking to reduce energy use without compromising comfort.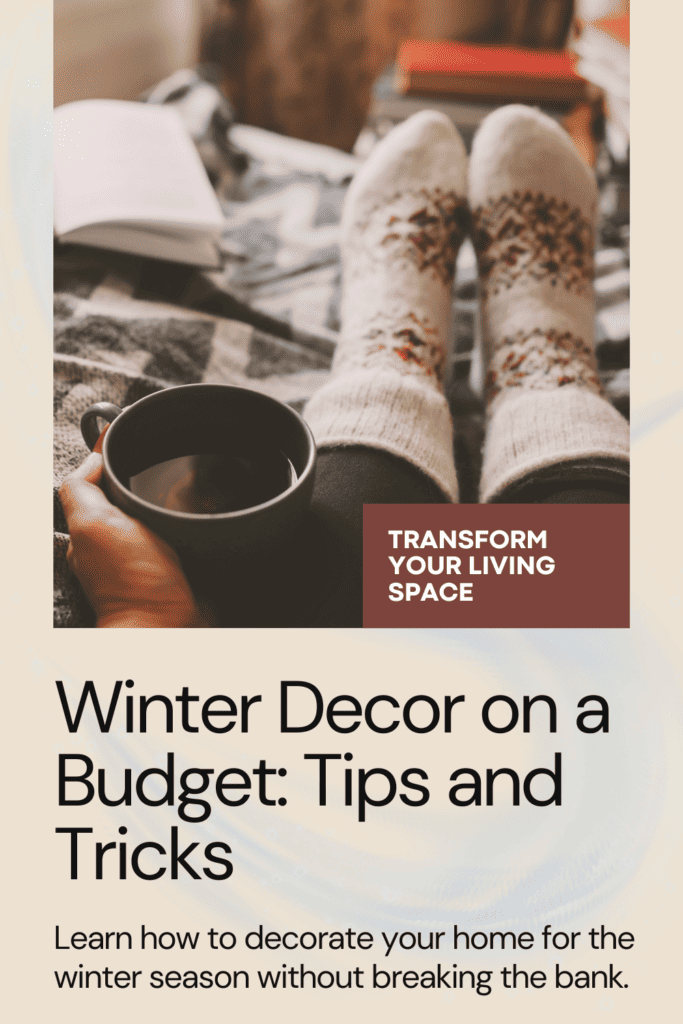 As the winter rolls in and the temperatures start to dip, remember these tips to keep your living space feeling like a warm embrace. Layer up with those fabrics, get strategic with your blankets and carpets, and don't be afraid to call in the experts if your heating game needs a boost.
Keep it cozy, keep it warm, and let your winter space be a fortress of comfort—because nobody's got time for chattering teeth and cold toes. Stay warm, folks!