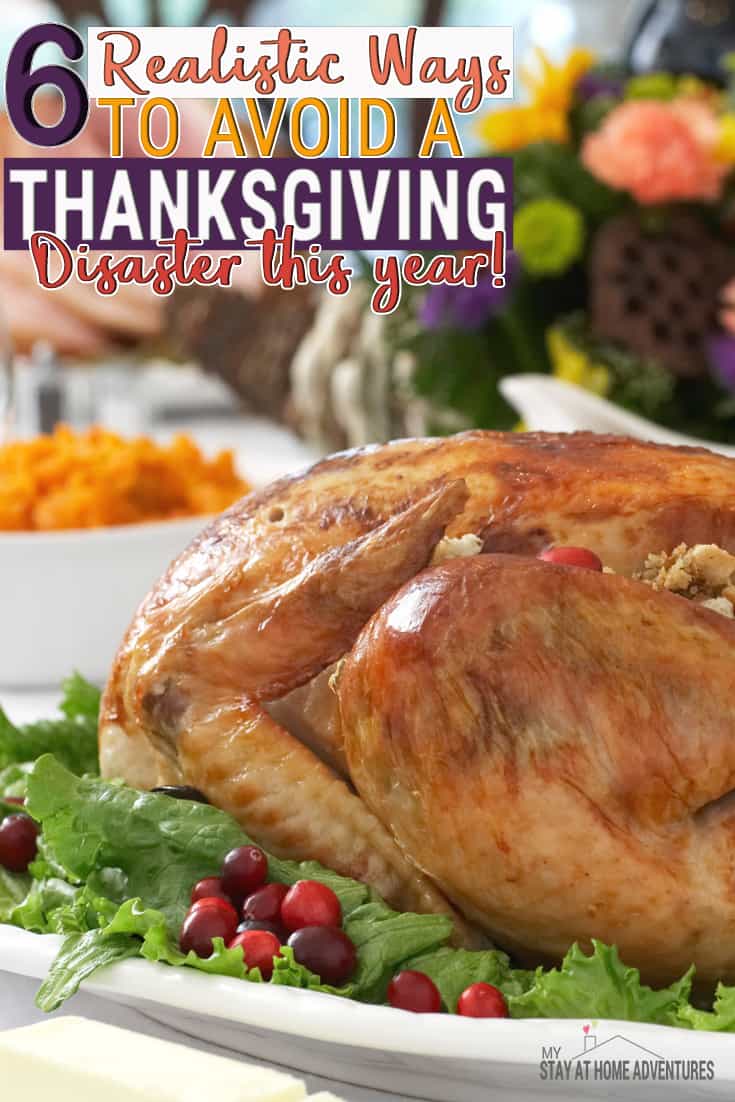 Have you done these 6 things that have led you to a Thanksgiving Day disaster?
How this year has been, why make it simple and smooth and enjoy the day right?
I will say this over and over again; Thanksgiving Day is one of my favorite holidays of the year. I love how we come together as a family and simply enjoy our day creating beautiful memories with extended family.
As much as I love Thanksgiving Day, I have had my share of Thanksgiving Day Disasters.
I learned my lesson the hard way, but I also have to say that sometimes to enjoy your Thanksgiving Day, you have to come to terms and ask yourself what is important.
Also, keep in mind that I have been celebrating Thanksgiving Day recently since I have worked holidays for many years.
What did I do on Thanksgiving Day in the past?
I would have a quick dinner or dinner-to-go, and head to the store to get ready for Black Friday. I would the following:
Either spend it sleeping or get up early enough to see the family and eat or I would simply work some years and skip the entire dinner.
When I quit my job and decided to stay home with the kids, I took a more active role creating our family Thanksgiving meal, and it didn't come as simple as I thought it was going to be.
That being said, I wouldn't trade my mistakes, and these small disasters, for anything in the world!
Check out these posts: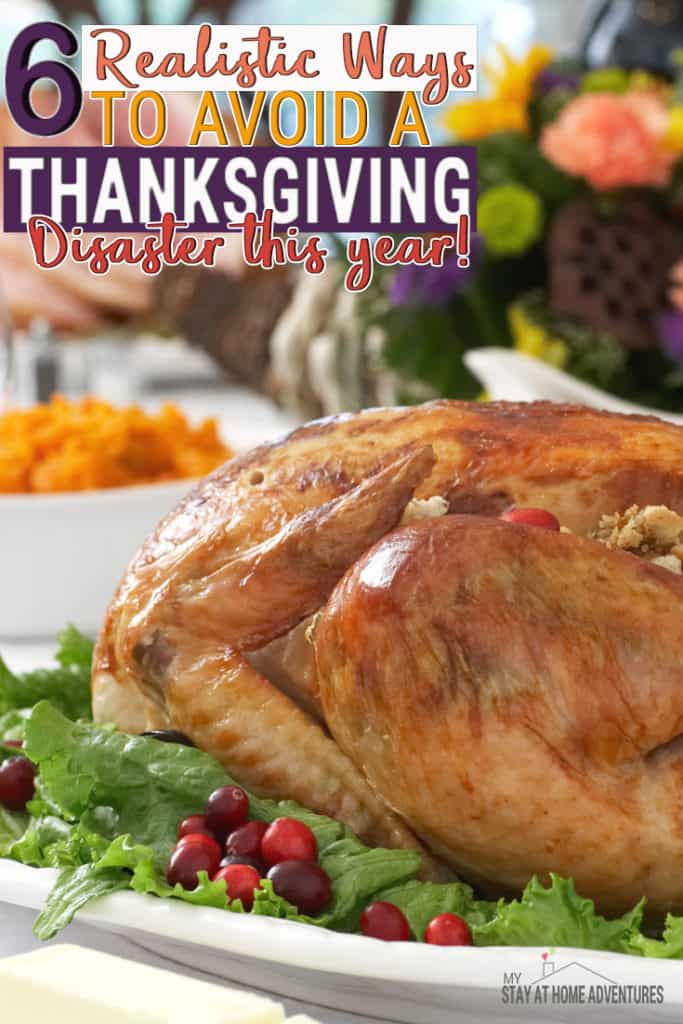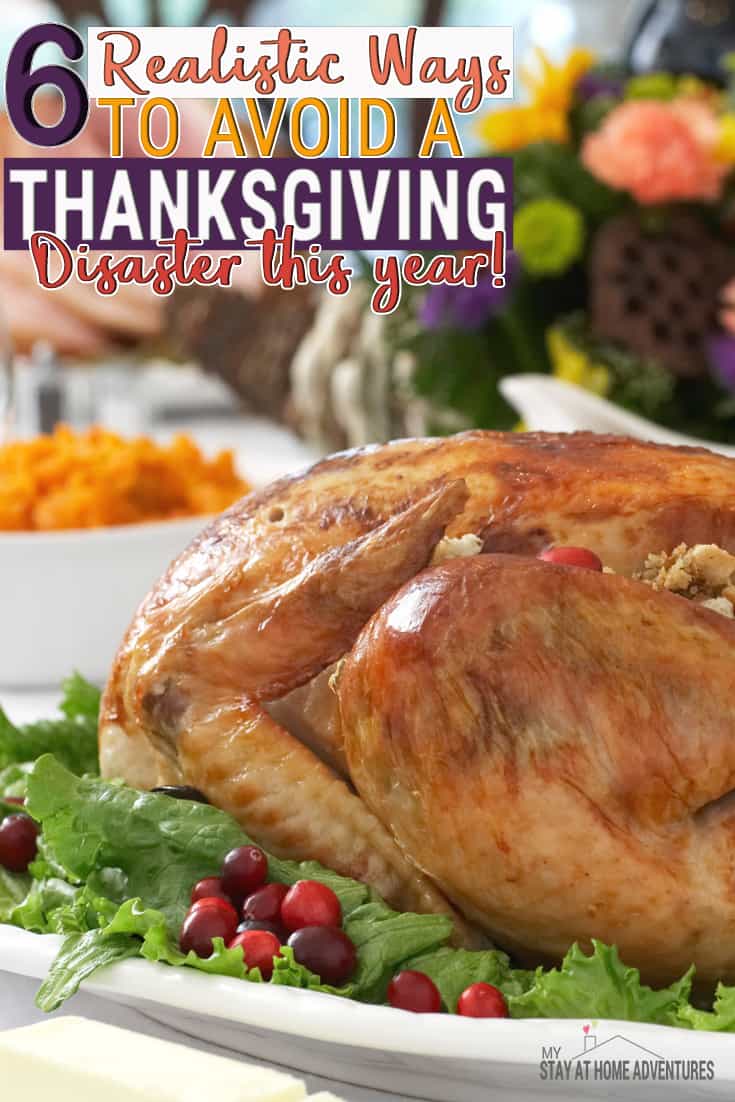 How to Avoid a Thanksgiving Day Disaster
To help you have wonderful Thanksgiving Day, I am going to give you some helpful advice to avoid a Thanksgiving Disaster:
Be realistic
Be realistic, and this is very important and something I am at fault because I do this a lot.
I tend to go with my imagination of the perfect Thanksgiving Day, only to have reality hit me hard.
Keep your expectations realistic. Your turkey might not look like the magazine cover like you wanted.
Make a plan
I didn't make a plan at all. I just invited people, just did it in a hurry, and this turned out to be kind of stressful for me. I also didn't write down what my cousins and family were bringing, so we had double of some stuff.
Include a meal plan when you are creating your Thanksgiving Day plan because without one it will be kind of chaotic.
I said before that I didn't have a plan for anything; I just said yes, come and have Thanksgiving dinner at my home and forget it.
It is a blessing to have a menu plan when planning your Thanksgiving Day dinner, believe me!
Do it all
The lack of planning leads to me believing that I also had to do it all. I wanted to cook everything. I tried to do EVERYTHING!
The good part is that my extended family knows my personality and jump in to help me which I truly love.
Make travel plans early
I honestly didn't anticipate that the road will be busy with shoppers for Thanksgiving sales events.
Now when the family comes over for a holiday, we plan for early day arrival to avoid the traffic.
Mind you, my family doesn't live far away that they need to hit the airport, but we just simply plan to travel earlier, not during the rush hour (sale event hours) on Thanksgiving Day.
Accept help
It is OK to allow people to help you, even if it's your home. Latinos love to help out, and I think we love it because we get to socialize with one another while we clean.
Don't look at accepting help to clean, or anything else, as a sign of not being a good host. People love to help and to keep busy.
Have fun
Enjoy the day! Make memories! It's not about stressing over what should of or would have happened.
Take the time to be thankful and laugh!
Laughter is good for the soul, and you don't want your family to remember you like the grumpy, busy mom at home!
Remember these tips when you are planning your Thanksgiving Day, and remember that planning and accepting the day for what it is, is key to avoiding disaster.
Make memories and enjoy a good laugh on your Thanksgiving Day.
How do you avoid a Thanksgiving day disaster?
Check out these Thanksgiving posts:
The following two tabs change content below.
Latina mom of 4 married to wonderful Greek gentleman. Living in southeast PA and trying to juggle family and a household while trying to earn an income from home. Follow my stay at home journey as I discover how to earn money and save money so we can continue to live debt-free.
Latest posts by Joyce @ My Stay At Home Adventures (see all)