6 Ways to Avoid a Thanksgiving Day Disaster
This post may contain affiliate links which might earn us money. Please read my Disclosure and Privacy policies here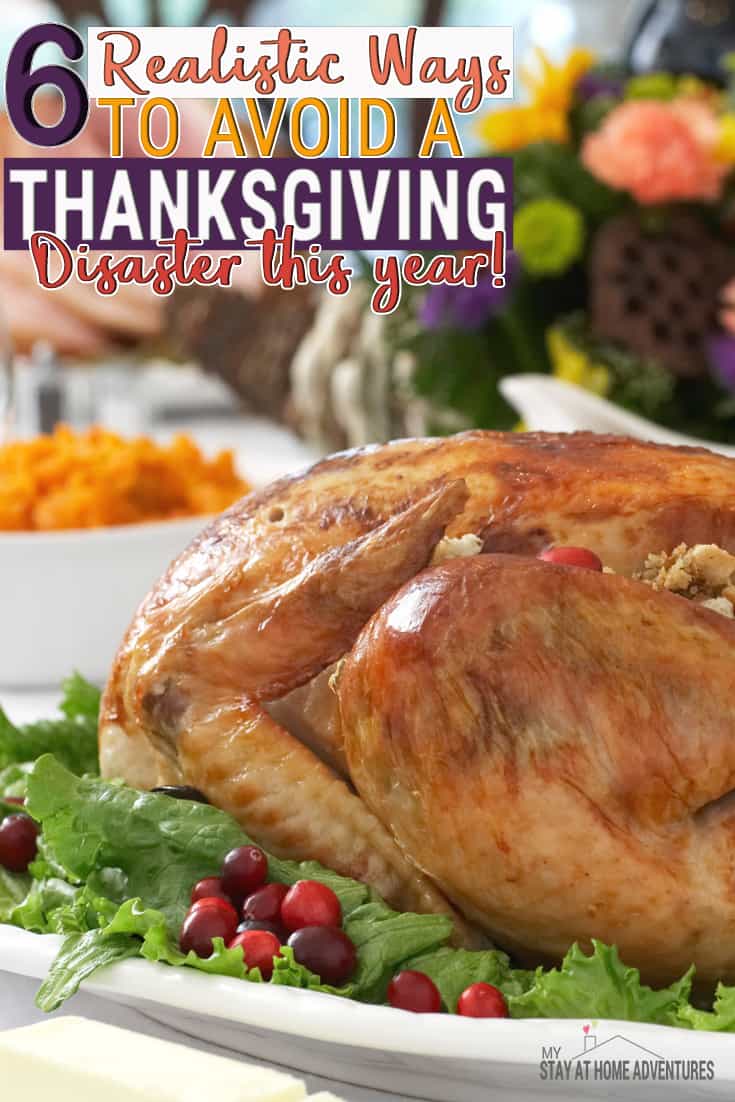 Have you done these six things that have led you to a Thanksgiving Day disaster?
Are you hosting Thanksgiving dinner this year? Then we have some tips to avoid disaster and make the day enjoyable and memorable even when you are the host.
Check out these posts: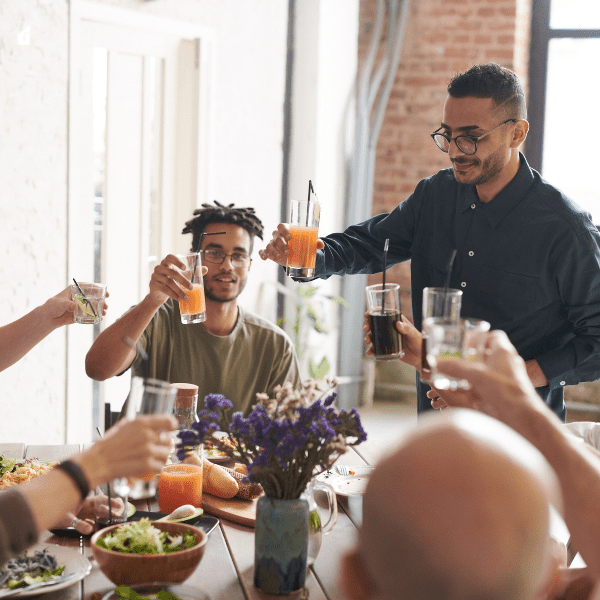 How to Avoid a Thanksgiving Day Disaster
To help you have a wonderful Thanksgiving Day, I am going to give you some helpful advice to avoid a Thanksgiving Disaster:
Be realistic
Be realistic, and this is very important and something I am at fault for because I do this a lot.
I tend to go with my imagination of the perfect Thanksgiving Day, only to have reality hit me hard.
Keep your expectations realistic. Your turkey might not look like the magazine cover you wanted.
Make a plan
I didn't make a plan at all. I just invited people and just did it in a hurry, which turned out to be stressful for me. I also didn't write down what my cousins and family were bringing, so we had to double some stuff.
Include a meal plan when you create your Thanksgiving Day plan because it will be kind of chaotic without one.
Before, I didn't have a plan for anything; I just said yes, come and have Thanksgiving dinner at my home and forget it.
It is a blessing to have a menu plan when planning your Thanksgiving Day dinner!
Do it all
The lack of planning led to me believing that I also had to do it all. I wanted to cook everything. So I tried to do EVERYTHING!
The good part is that my extended family knows my personality and jump in to help me, which I genuinely love.
Make travel plans early
I honestly didn't anticipate that the road would be busy with shoppers for Thanksgiving sales events.
When the family comes over for a holiday, we plan for early day arrival to avoid the traffic.
Mind you, my family doesn't live far away that they need to hit the airport, but we plan to travel earlier, not during the rush hour (sale event hours) on Thanksgiving Day.
Accept help
It is OK to allow people to help you, even if it's your home. Latinos love to help out, and I think we love it because we get to socialize with one another while we clean.
Don't look at accepting help to clean, or anything else, as a sign of not being a good host. People love to help and to keep busy.
Have fun
Enjoy the day! Make memories! It's not about stressing over what should or would have happened.
Take the time to be thankful and laugh!
Laughter is good for the soul, and you don't want your family to remember you like the grumpy, busy mom at home!
Remember these tips when you are planning your Thanksgiving Day, and remember that planning and accepting the day for what it is, is key to avoiding disaster.
Make memories and enjoy a good laugh on your Thanksgiving Day.
How do you avoid a Thanksgiving day disaster?
Check out these Thanksgiving posts: