5 Unusual Fall Family Getaway Ideas To Try This Year
This post may contain affiliate links which might earn us money. Please read my Disclosure and Privacy policies here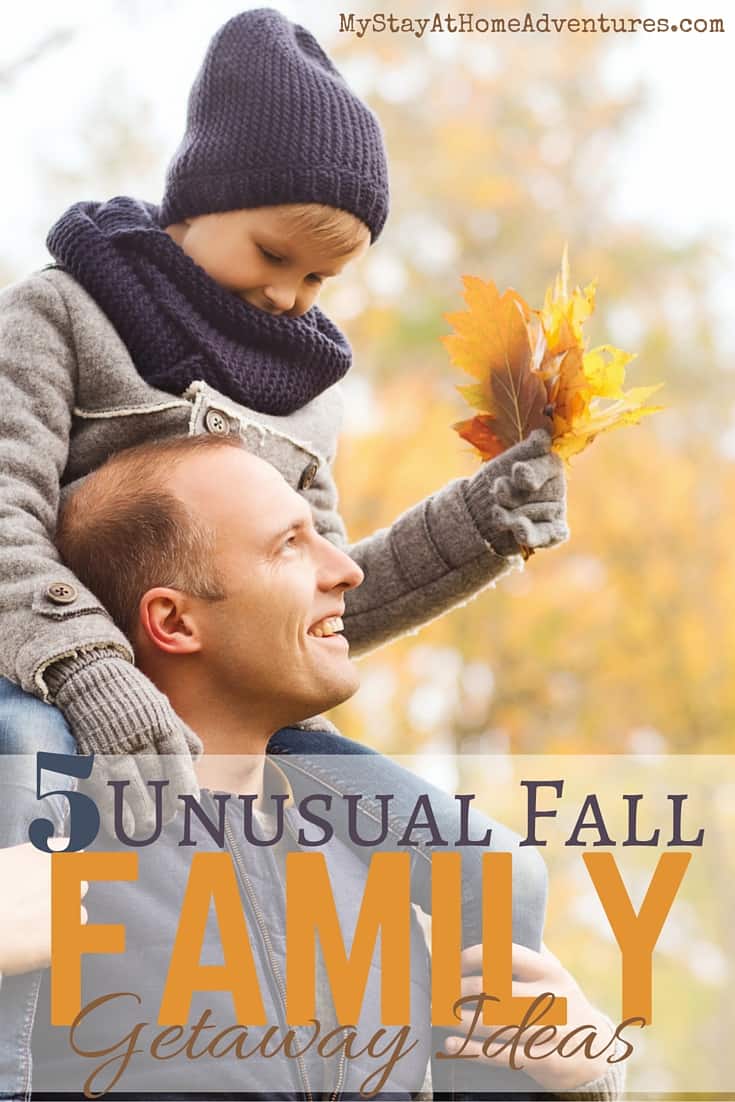 If you and your family put off going on vacation all summer long, fall is the perfect time to plan a fun and unusual trip.
Prices drop significantly after Labor Day when kids go back to school and the summer season is officially over.
As an added bonus, there are usually fewer crowds to navigate. So if you are looking for some budget-savvy, unusual fall getaways, check out these ideas.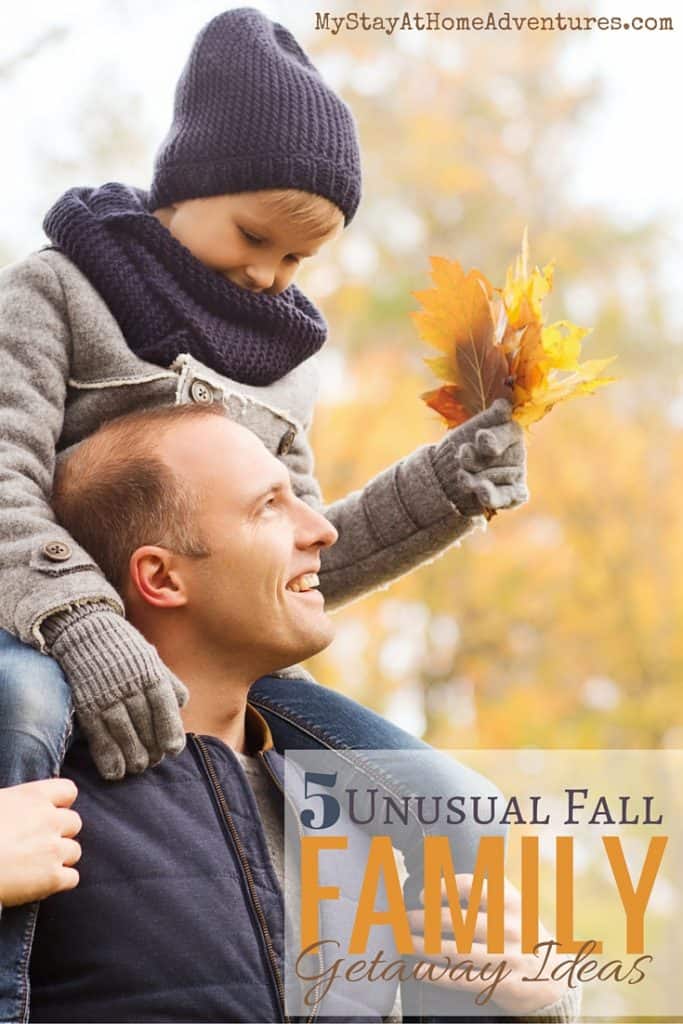 5 Unusual Fall Family Getaway Ideas
Go to the Beach
Fall is a great season to visit southern and west-coast beaches. The weather is still warm and hotel and rental rates can be 40-60 percent lower than the in-season prices.
You will find family-friendly beaches that you can enjoy without tons of people crowding them.
Visit a State Park
There are over 7,500 state parks in the nation, and autumn is a beautiful time to enjoy them.
If camping out in a tent doesn't appeal to you, there are plenty of state parks that also offer quality cabins to stay in.
Enjoy hiking, fishing, water skiing, canoeing, horseback riding and tons of other activities that your whole family will love!
Rent a Home
For a getaway that doesn't have to be too far away, try Airbnb or HomeAway for a unique place to stay.
Rent a house or apartment from its owner and get a great experience wherever you are.
You can rent a place away from tourist spots, sometimes even with a backyard for your kids to play in, and you might even make some new friends!
And if you feel comfortable leaving your kids for an hour or two, the adults can take some time to explore nearby attractions that might be open late. Try your luck at a casino, relax at a spa, play games at an arcade, bowl a few rounds or even just head to a nearby diner for a piece of pie.
Stay on a Farm
A farm stay is perfect for families with young children. If you want to get away from city traffic and lights, this is perfect for you and your family.
Show your kids what a farm is like and teach them about agriculture and where their food comes from.
Participation in farm chores usually isn't required, but it can be so much fun for kids!
Not only will you experience farm life, but many farms will also offer classes on gardening, cooking, horseback riding and so much more.
It's not a typical place for a family vacation, but it certainly is worthwhile!
Learn at a Historical Site
A historical family vacation can be budget-friendly and educational for your kids. Typical historical areas like Philadelphia, Gettysburg or Washington D.C. don't require much money.
You can walk around and enjoy historical landmarks and an educational experience for just the price of a hotel room.
The best part is there are places like this all over the country, so you may not have to go far to enjoy your family vacation.
Check ahead for deals on museum tours and restaurants to get the most out of the money you spend!
Fall is the perfect getaway time for so many reasons. Give your kids a fun experience that they will never forget and save some money while you're doing it, too!
Check out these fall posts:
Anum Yoon is a personal finance writer who is dedicated to sharing her insights on money management with others. She believes that a greener, energy-efficient lifestyle is the key to living a more fulfilling life.
When she's not typing away on her keyboard, you can find her poring over a new recipe she found on Pinterest or at the power rack in her gym. Catch her on Twitter or sign up for her newsletter here to find out what she's sharing!