Congratulations on your baby boy! We have updated this post to reflect the latest 2018 baby boy first Christmas ornaments and we hope you enjoy them too!
Christmas is around the corner, and because I was window shopping via Amazon I was looking at the cutest baby boy first Christmas ornament 2018, then I found more and more and decided to create a Baby Boy First Christmas Ornament Guide for you all to enjoy!
Since I only have a girl, who is now 20 years of age and three boys I tend to skip looking at girls stuff. I don't think I do it on purpose, but I tell you one thing, boys are cheaper than girls. I remember spending so much money on my girl, but my boys not so much and that is OK with us!
If you are looking for a baby boy first Christmas ornament I'm happy to tell you that I have made it easy for you to search. We have gathered 32 of the best and cutest baby boy Christmas ornaments in one post.
To get more information on the ornament you like, simply click the image and it will give you more information and the price. Remember these are from Amazon and are subject to price changes.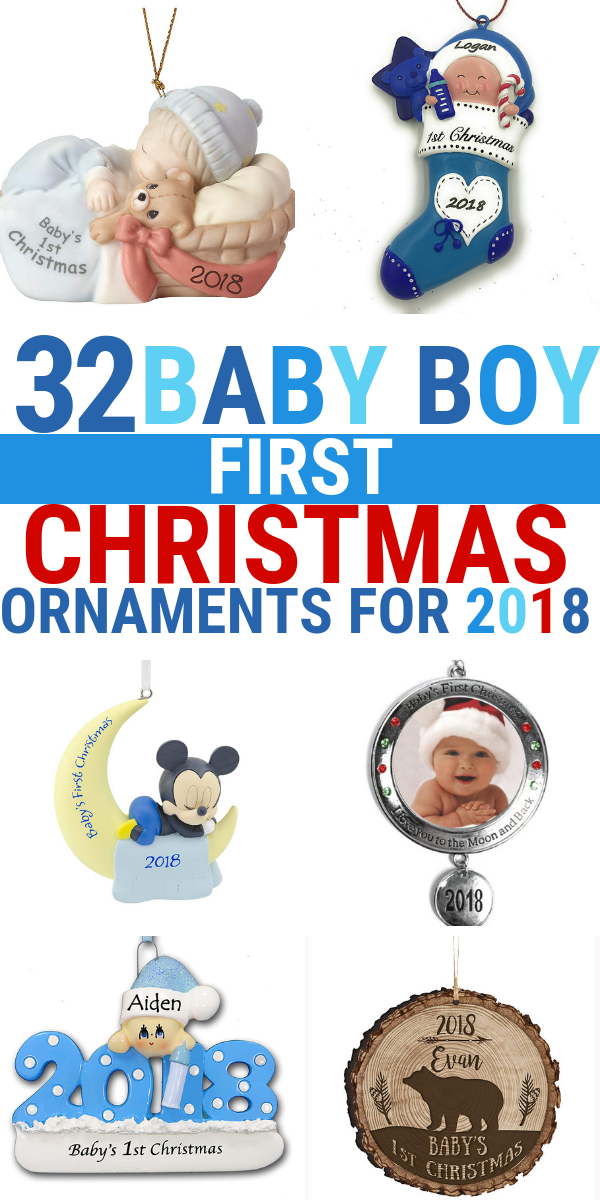 Baby Boy First Christmas Ornament 2018



I think these 32 Christmas ornaments are adorable and hard to pick just one, but if you do share it with us. If you find a cute baby boy first Christmas ornaments and want to share it with us, leave the link in comments we would love to add it.
Like this post? Check out these posts:
Your turn: You read baby boys first Christmas ornament post which one is your favorite?
The following two tabs change content below.
Latina mom of 4 married to wonderful Greek gentleman. Living in southeast PA and trying to juggle family and a household while trying to earn an income from home. Follow my stay at home journey as I discover how to earn money and save money so we can continue to live debt-free.
Latest posts by Joyce @ My Stay At Home Adventures (see all)