Home adventurers here we have a Thanksgiving Survival Guide to help you and remind you Thanksgiving Day 2017 will Thursday the 23rd of November 2017!
Ok, so now that I raised your stress level bit, let's talk about how you are going to enjoy your Thanksgiving when you follow these tips from this Thanksgiving survival guide.
Seriously! We are going to take the time to enjoy our Thanksgiving Day with less stress so keep on reading to learn more!
You see we seem to stress over things that are not that important and sometimes these can lead to overspending on for Thanksgiving Day dinner.

Thanksgiving Survival Guide
Below you are going to find some helpful tips and if you keep on reading you are going to get a free planner.
Be prepared
Take the time to come up with a plan ahead of time. Take the time to write everything down from how many people, to what exactly will be on the table.
Check out these other posts:
Create a menu plan
Create a menu plan and make sure you write down everything you will be serving. This will allow you to start planning ahead (more about this next) and create a budget for your Thanksgiving Day event.
Cook in advance
By looking at your menu plan, start looking for items in your menu plan that can be created ahead of time.
Set the table and decorations early
Decorate and set the table the night before. We usually clean and have everything set the day before because we tend to spend Thanksgiving Day preparing our dinner and enjoying each other's company.
Keep your meals easy
Don't make a new recipe that you never done before for Thanksgiving Day. Stick with simple meals that won't stress you and you enjoy making. Now for the freebie! Click the image below and get the free Thanksgiving Planner that will help you save money as well.
Click the image below and get the free Thanksgiving Planner that will help you save money as well.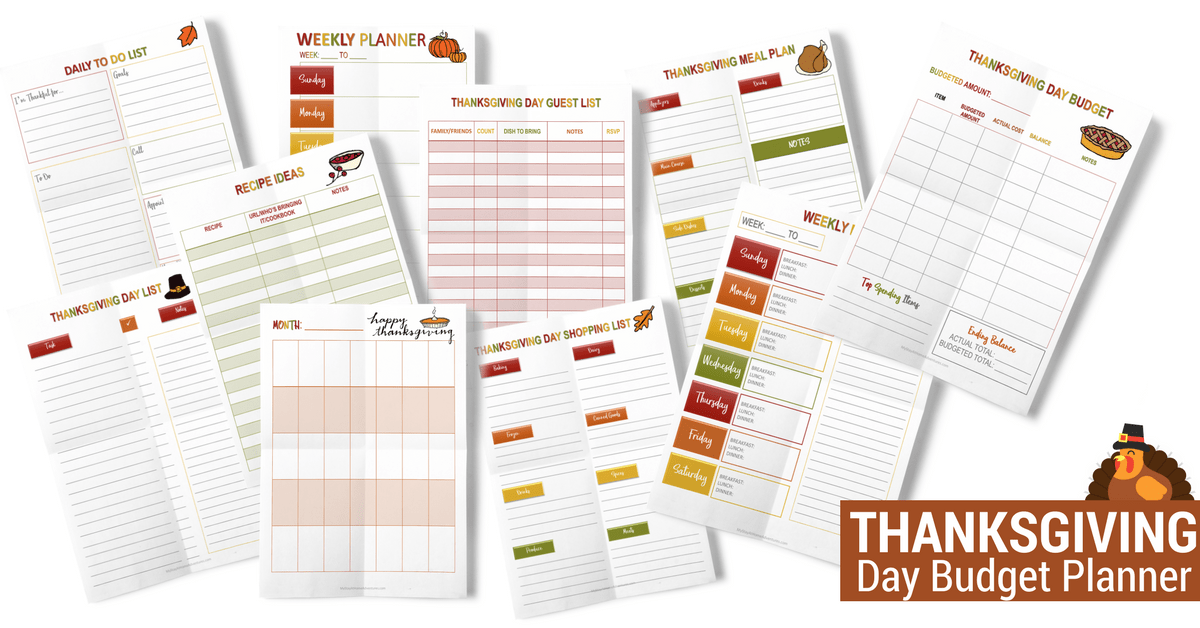 Conclusion
Remember to keep things simple and that includes your meal. Use the free planner to help you stay focus and on track while getting ready for Thanksgiving.
Your turn: What would you add to this Thanksgiving survival guide to make Thanksgiving Day stress free?
P.S. – Don't forget to grab your Thanksgiving Day Planner today!
The following two tabs change content below.
Latina mom of 4 married to wonderful Greek gentleman. Living in southeast PA and trying to juggle family and a household while trying to earn an income from home. Follow my stay at home journey as I discover how to earn money and save money so we can continue to live debt-free.
Latest posts by Joyce @ My Stay At Home Adventures (see all)