4 Reasons To Buy Diapers In Bulk
This post may contain affiliate links which might earn us money. Please read my Disclosure and Privacy policies here
This post is sponsored by Pampers at Sam's Club.
Asking yourself if buying diapers in bulk is good or bad? Do we really save money buying good quality diapers in bulk?
We are new parents and trying to do the best for our babies and our wallets as well. Believe me when the baby arrives the last thing you want to think about is weighing the benefits of buying diapers in bulk.
As a mom who writes about money and the importance of saving money, I also believe that quality is important when it comes to spending money.
Wasting your hard-earned money on diapers because they are cheap doesn't always mean you are truly saving money or getting the best.
Look, sometimes there are things worth more than money. Paying for things that are beneficial to me, are good quality, and are a good deal matters.
This is the same when it comes to diapers. Purchasing good quality diapers for my baby is important and the reason why we buy diapers in bulk, especially when it's a deal on a brand we trust.
So why should you buy diapers in bulk?
The answer to your questions are below, and some of them will surprise you!
4 Reasons to Buy Diapers in Bulk
Saves time
I remember when I was pregnant with my first son I would go around looking for deals on diapers. I would cut coupons and start searching for diapers deals.
Of course, this took time, more time that I wanted to admit. And if you want to think about it, I wasted more time preparing for the deal and driving around town than it was actually worth it.
Buying diapers in bulk saves time because you can find it in one location. You don't have to run around looking for diaper deals, that by the end, might not even be a deal.
Your time is precious, your gas is precious too.
Buying your diapers in bulk will allow you more time with your family and that precious baby!
Avoids unnecessary trips to the store
Ever had this happened to you? You are about to change your baby when you realize you are almost out of diapers?
You thought you had enough, only to realize that you didn't? It has happened to all of us. Honestly, we have been there!
In situations like this, buying diapers in bulk saves the day. You have enough diapers to last you about a month, and it will give you peace of mind that you won't run out of diapers for your little one anytime soon.

Save money
Sometimes a deal comes that makes buying diapers in bulk definitely worth it, right? For example, if you go into your local Sam's Club you can score an instant savings of $10 when you buy two Pampers products or $18 when you buy three.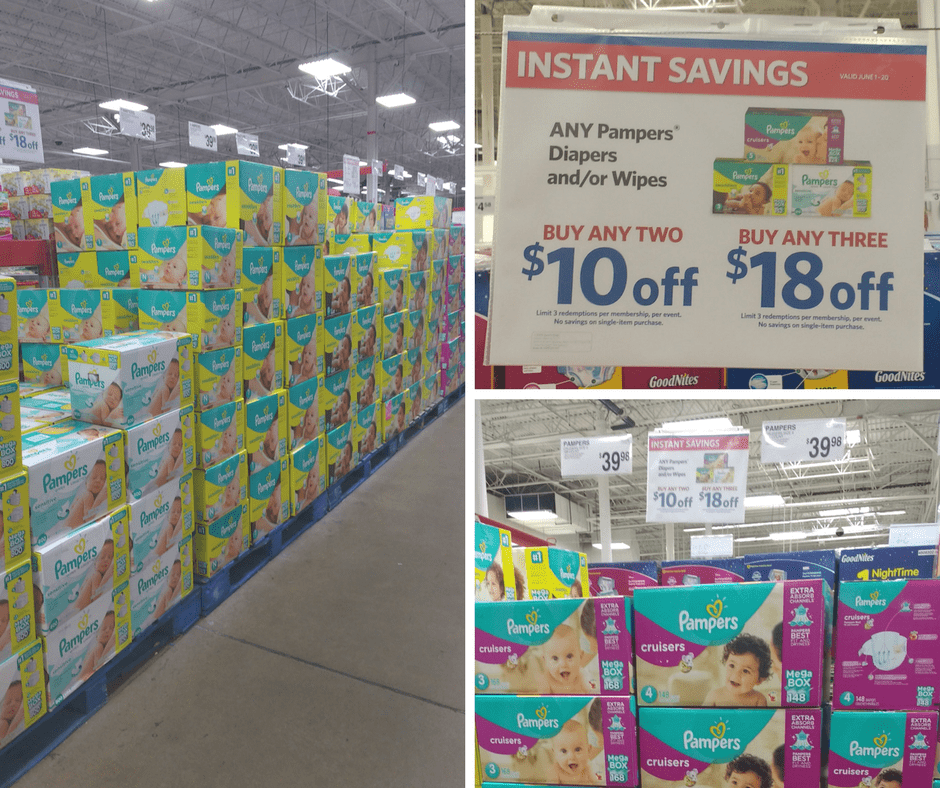 A great sale on good quality brands such as Pampers, the #1 choice of hospitals. This limited time deal is for these particular Pampers:
Pampers Swaddlers – Pamper's softest diaper and offer up to 12 hours of overnight protection.
Pampers Cruiser – With their Extra Absorb Channels for 12-hour dryness and less sagging.
Pampers Sensitive Baby Wipes' Softgrip – Wipes with a texture that is perfect for baby's skin and is perfume free and hypoallergenic.
Pampers Easy-Ups – Allows your toddler to move by giving them the feel of real underwear while stopping leaks. This is only available at SamsClub.com.
Skip checkouts
How can you beat saving money, saving time, having stock and yes, skipping lines when you shop at your local Sam's Club? Sam's Club makes it easier for parents like us to shop for diapers by skipping lines.
Below are 3 ways you can make your shopping trip to your local Sam's Club a fast one.
Use the app!
No more waiting in line when you buy diapers in bulk when you download Sam's Club Scan & Go App. This latest app allows you to use your phone and scan your items with your phone as you shop.
When it is time to check out, use your app, and when you pay with your phone, a receipt will appear on your phone, and you will be on your way.
Club Pickup
If you are in a hurry and need to pick up this hot Pampers deal then why not order online via Samsclub.com and select Club Pickup.
When you use Club Pickup, you can have everything waiting for you when you arrive, and you don't even need to leave your car!
Great for us parents when we have our little one sleeping in the car and the thoughts of waking them up to take them inside the store.
Order Online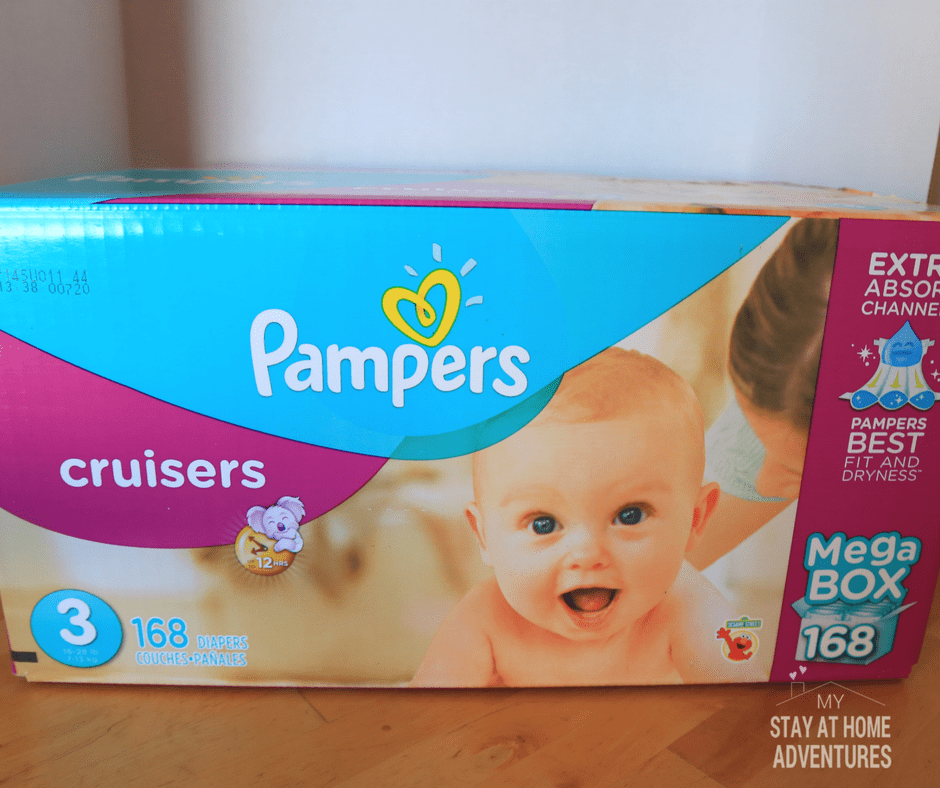 You can order your favorite Pampers product online and have it delivered straight to your home. You don't even have to leave your home at all.
Conclusion
So as you can see, buying diapers in bulk saves you time and money! With the convenience of Sam's Club offers and services, parents won't have to worry about running out of diapers!
Your Turn: Have you downloaded Sam's Club Scan & Go App? What is your favorite tip when it comes to buying diapers in bulk?
This is a sponsored conversation written by me on behalf of P&G – Pampers. The opinions and text are all mine.