The Best Christmas Wreath Ideas & Inspirations
This post may contain affiliate links which might earn us money. Please read my Disclosure and Privacy policies here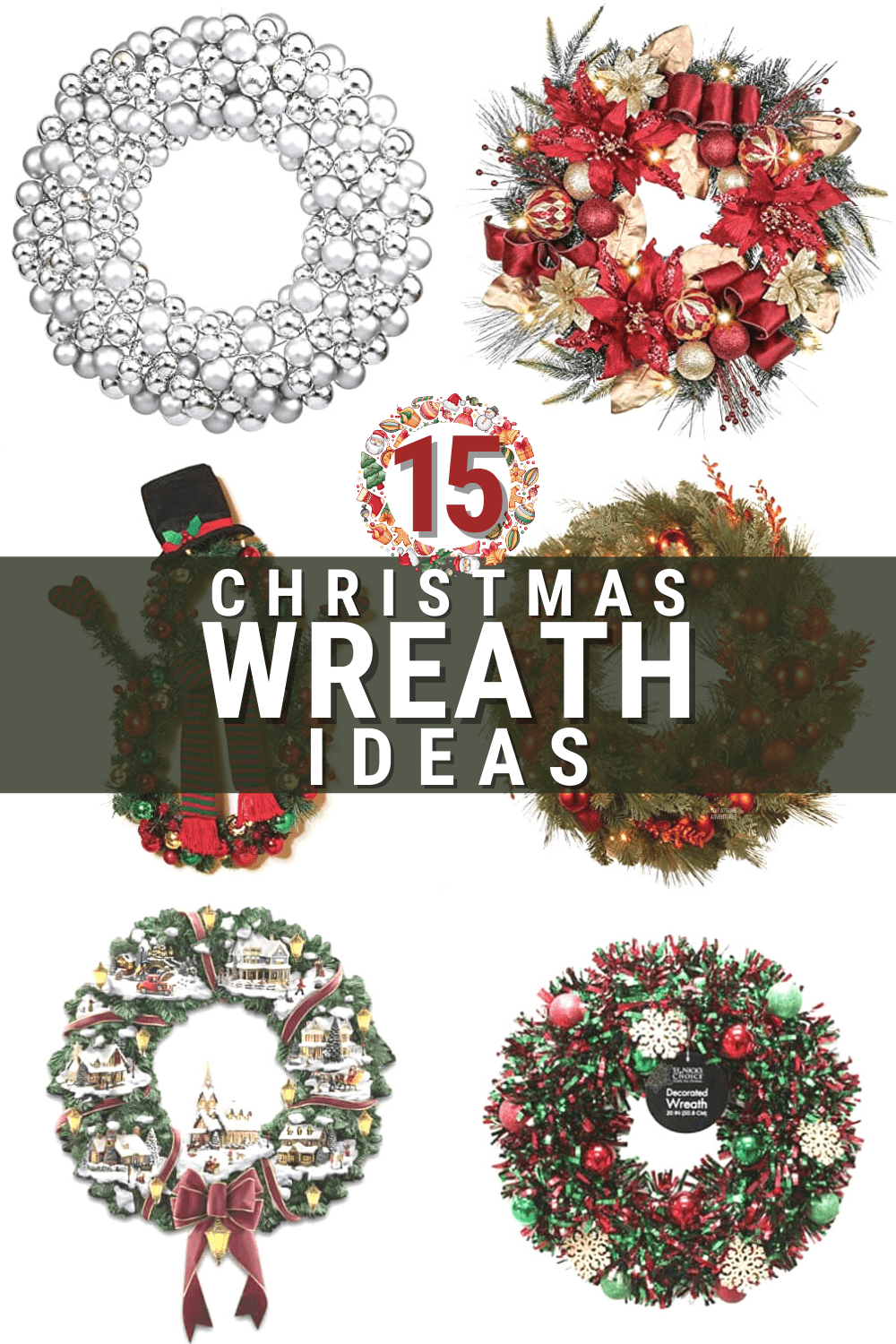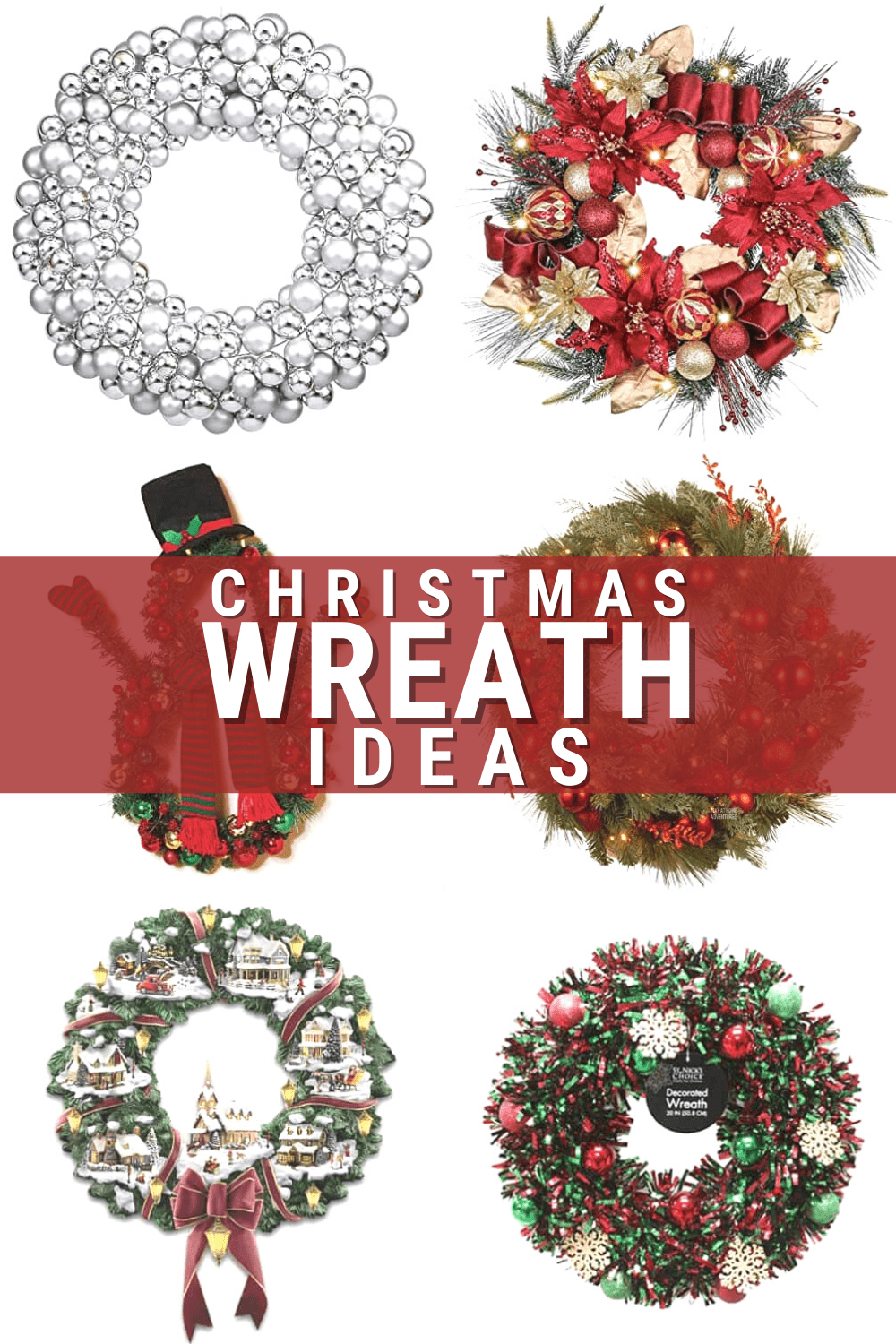 Where did the year go? Seriously, just weeks ago, I was looking for Halloween wreath ideas, and now here I am looking at some Christmas wreath ideas to start decorating my home. Since everyone knows my crafting is not the greatest, I rely on the World Wide Web for inspiration.
Of course, I also tend to purchase my wreath if all else fails! You see, if it takes me more time to do a DIY, costs me more, or is too difficult for me, I buy it from another person. I think that it works out for everyone.
I got the beautiful Christmas wreath I wanted, and my friend gets paid for the job she loves!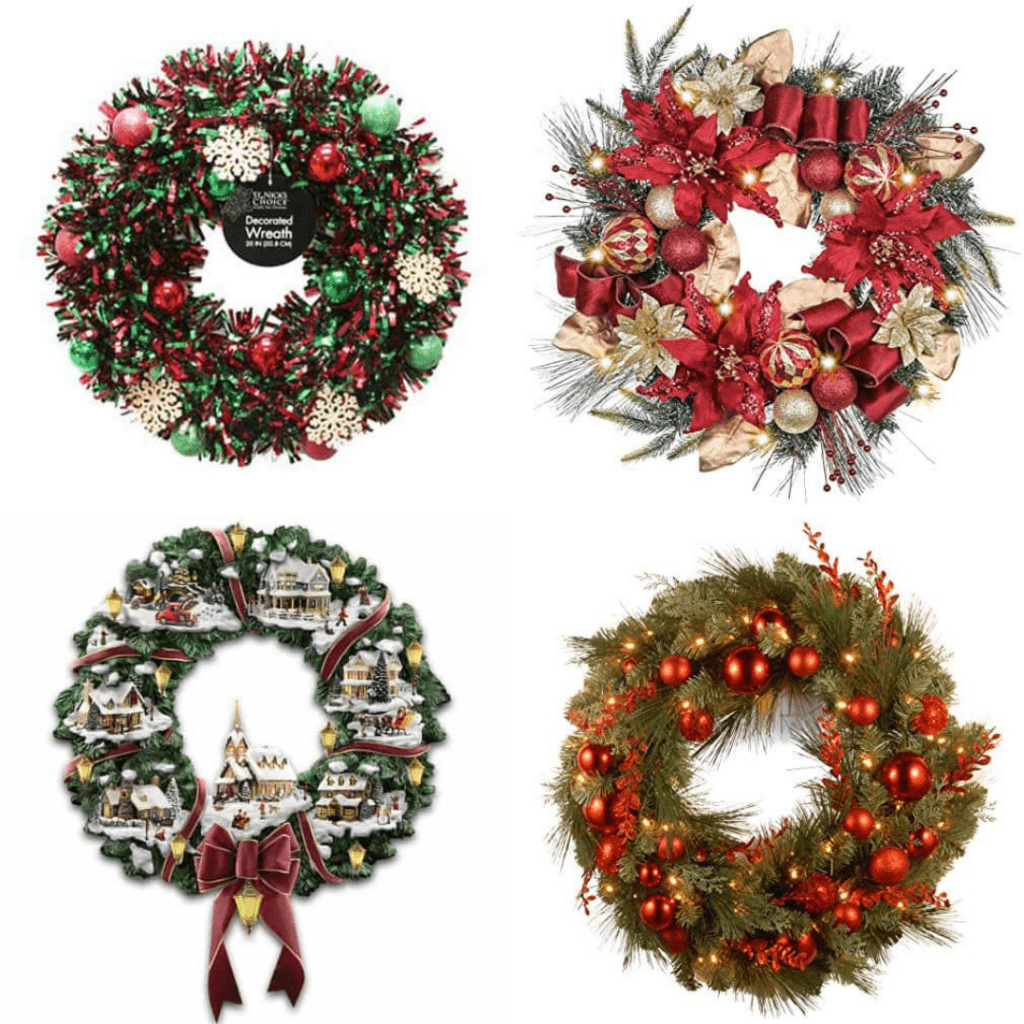 If you don't have anyone that can create a DIY wreath for Christmas, nor don't have an amazing local Christmas craft event, or you are like me, and I'm terrible when it comes to getting motivated to create a wreath, I have the solution for you.
You can find the best Christmas wreath ideas online to help you out, and if you don't feel like making them, you can purchase them!
The good thing about Amazon is that if you are like me and use Swagbucks to score Amazon gift cards, you can even score these Christmas wreaths for free!
The problem I am having right now is finding a suitable wreath for me this year. Years ago, when we were saving, we cut back on Christmas decorations and even decorated some parts of the house with free Christmas decorations to help save money.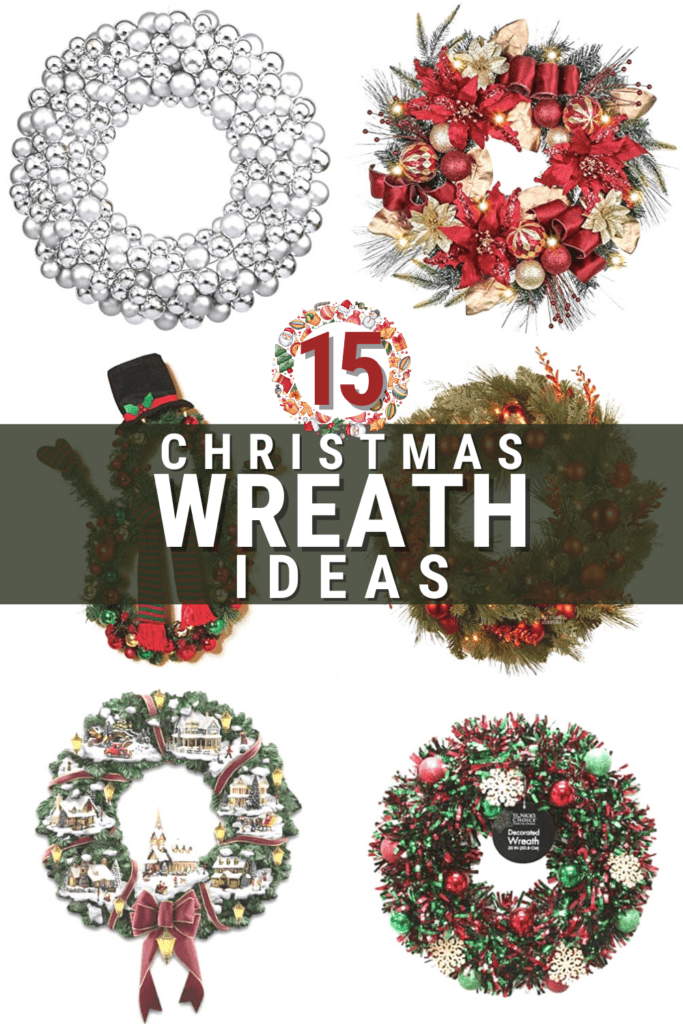 The Best Christmas Wreath Ideas & Inspirations
You can click on the image or the links below to view these fabulous Christmas wreaths. The links contain the name of each wreath if you are interested in purchasing them.
As an Amazon Associate and member of other affiliate programs, I earn from qualifying purchases.
Give your Christmas decorations an all-natural presence with this Wintry Pine prelit artificial Christmas wreath that measures 24 inches wide.
This festive decoration features over 100 individually crafted branch tips for a lush and full-bodied tree.
It hangs from or simply as a centerpiece in any room with nearly one foot of extra length at the bottom to ensure stability on the door or window. This wreath will not disappoint!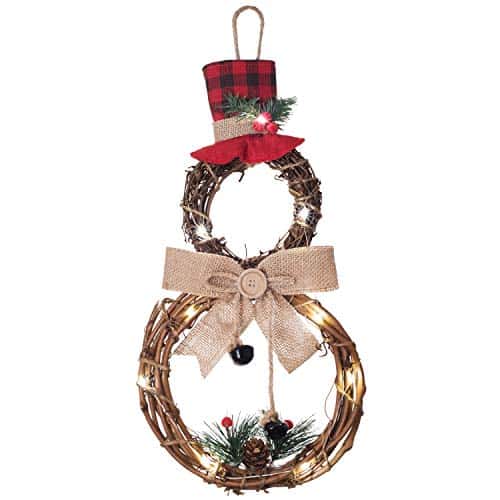 Wreaths are an essential decoration during the holiday season. They can be hung on doors, mantles, and windows.
Whether you're looking for a traditional wreath or something more festive, there is a perfect wreath just waiting to be found!
Handmade with top-quality materials, this Christmas wreath is perfect for your front door. Just wipe it periodically to keep it clean with a wet tissue or towel.
The 20-Inch Sizzle Decorated Tinsel Wreath is a festive, easy-to-use decoration for the home.
This product has been manufactured in China and is perfect for decoration on your doorstep or hearth.
It can be hung anytime during the holiday season and provides a cheery glow.
Rusty star wreath is made of dried, natural materials to give it that rustic yet elegant look.
Use as a decorative indoor accent piece for any room with flat rusty stars—measures 7" in diameter.
These Candy Cane Christmas Wreaths are the perfect holiday decoration to help you celebrate.
Bring a little bit of winter cheer into your home with these wreaths that come in red and white mesh with coordinating ribbons that showcase SPARKLY MERRY CHRISTMAS in the center.
This wreath measures 24 inches and goes well, both indoor and outdoor pieces, but to stay looking pristine, they do appreciate a little shelter from the elements from time to time.
This listing is for a MADE TO ORDER wreath with your choice of colors on this festive piece!
This silver shiny, and matte ball wreath is the perfect size for your front door.
Decorate your home this Christmas with our 24" Pre-Lit Artificial Christmas Wreath! Beautifully designed, this wreath decoration will give off a feeling of warmth and cheer.
The beautiful green glitter ball ornaments, red sprigs on the artificial evergreen branches are sure to make you feel the magic of Christmastime.
The 24-inch Luxury Red Gold Lighted Christmas Wreath brings the feeling of luxury and posh to your home during this season. The wreath is made up of red and gold details, like luxurious ornaments, ribbons, pine needles bursting with color for a festive atmosphere you can't find anywhere else. Guests will be impressed by this holiday detail on your front door!
Let your Christmas be lit with this Multi-Color LED Fiber Optic Christmas Wreath.
This pre-lit wreath is lightweight and weather-resistant to be placed indoors or outdoors without any problem.
Look for the perfect wreath this year, with Red and Gold Durable Holiday Decorations! Perfect for hanging on your door or standing up in your window.
Easy setup and manageability make these red and gold 30 inches artificial Christmas wreaths perfect for renters and homeowners without yards.
This is a creative and fun way to depict your Christmas spirit! The Hamilton Collection Thomas Kinkade Victorian Christmas Village Wreath gives you all the serenity and love of Mr. Kinkade's paintings at home over the holidays.
This illuminated sculptural wreath includes more than 20 hand-painted characters, each detailed with care by skilled artisans to recreate the nostalgic Victorian charm of Thomas Kinkade's luminous charism in his paintings.
The 26 Inch, Winter Front Door Wreath with Pine Berry, is the perfect way to welcome holiday cheer.
This Front Door Wreath offers a combination of features like lush greenery, pine needle, and copper brown mini berry make this Christmas wreath stand tall and make it chic.
In addition, the black and red buffalo plaid add an extra richness to the look adding depth with its beautiful colors for indoor or outdoor decorating.
Are you looking for a festive way to decorate your home this Christmas?
This artificial Christmas wreath is perfect for adding extra holiday cheer to your décor. This wreath is made of PVC, so it's easy to hang and reuse year after year. It also comes in various colors to find the perfect one for your home.
With its rustic farmhouse appearance, this artificial Christmas wreath will surely be a hit at any Christmas party or gathering. Hang it on your door, over the fireplace, or anywhere else you want to add some extra festivity.
Looking for a unique and beautiful way to decorate your door this Christmas?
This wooden horsehead door Christmas wreath is perfect for showing your holiday spirit! This festive garland is sure to put a smile on everyone's face.
Made of high-quality materials, this horsehead Christmas wreath is durable and long-lasting. It's also lightweight and easy to hang so you can enjoy it for many seasons.