The Best Kid Mattresses for 2-5 Year-Olds
This post may contain affiliate links which might earn us money. Please read my Disclosure and Privacy policies here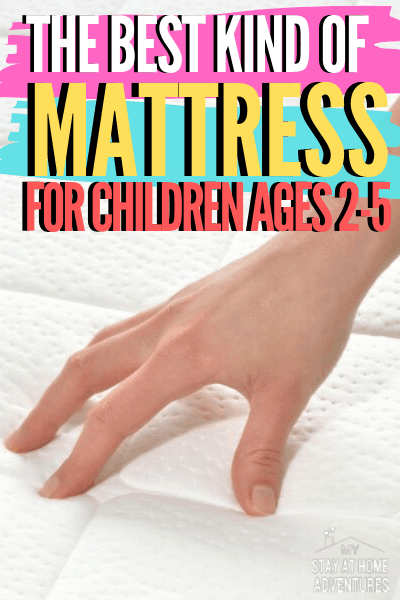 They grow up so fast, don't they?
One minute, you're bringing them into the house from the hospital and placing them in their first-ever cots, and the next minute you have to start shopping for new mattresses because wait- your toddler has gotten big!
While this might initially seem like such a little decision to make in the sea of never-ending choices until they become sultry teens, it is quite an important one, as you'd soon discover.
Put down the newspaper and read through this very important blog post on choosing the perfect kids mattresses for your 2-5 year-old.
Before you head out to the next mattress sale and start reading mattress reviews, here are some facts on how mattresses can affect your toddlers/pre-schooler body.
Let's begin!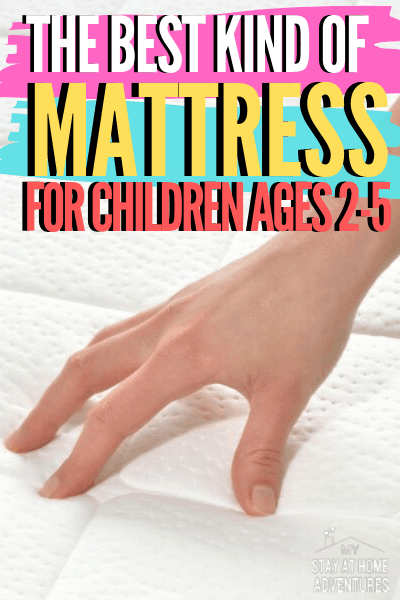 Best Mattresses for a 2-5 year-old
The questions running through your mind might be:
Should you choose a toddler bed or a single bed?
Is it preferable to get an innerspring mattress or a latex one?
Are air beds cool for kids?
Should you be concerned about whether your child is a side sleeper, stomach sleeper, or back sleeper?
In this well-researched article, you get to know how to choose the right bed to support your child's growing body, especially the back and spine.
As you know, good sleep for the kids equals good sleep for you and your partner- and that should be enough motivation, don't you think?
First Things First…
In choosing kids mattress, the first thing to note is this: All Beds Aren't Equal.
An expert pediatric chiropractor (Dr. Harvard Bergby) states that with beds, you get what you pay for. The most important considerations should include the child's age and weight. Here's an overview of the different bed options and why you should go for any particular one of them.
Innerspring Mattresses
For a kid who's just starting to sleep on their personal mattress, you could consider getting an innerspring mattress, and not just a pure foam mattress.
The reason why is because the innerspring mattress is known to provide more skeletal support to your kid's body while sleeping, and it also does not degrade with moisture.
The reason foam mattresses don't do as well, is that they lack the supportive components of a spring or latex mattress; with latex in particular, taking the shape of your body after a period of use- without maintaining its own shape.
This could mean that you hold on with introducing your child to memory foam mattresses, as they change with time.
Bunk Beds: For or Against?
Before considering getting bunk beds for those toddlers of yours, consider if they are super playful or quite reserved.
If your toddlers are pretty playful (as most are), bunk beds might cause more harm than good for them at this stage, because they'd be quick to fall off the beds!
Toddler Beds: Have You Got Cash to Waste?
Don't get me wrong, if you have a stash of cash just waiting to be spent, you could totally go for a toddler bed.
But if you're considering expenses and trying to beat down on them, it might not be a good idea to go for toddler beds.
Yes, it has the protective frame reminiscent of a cot that keeps the child from rolling out at night, while maintaining the snugly feeling of being in a cot, best believe that your rapidly growing toddler will soon grow out of using this sort of bed.
And should you eventually decide in favor of a toddler bed, remember what's most important: the kind of mattress on the bed.
Since your 2-5 year old's spine is still developing at a very rapid rate, you need to ensure that the mattress they sleep on is supportive enough to allow for natural growth without any deformities developing along the way.
Related articles:
Reiterating the Importance of Spinal Support
Nothing is more important with regards to sleep for a growing child than spinal support.
The mattress has to be configured in such a way that the spine and neck are in a neutral position, minimizing stress and allowing the spine to grow well without restrictions.
It's pretty important to note that the toddler's spine grows rapidly at night, increasing in length by as much as 1.5cm at night (mostly due to the fact that the intervertebral discs are filling up with water).
So here's the catch: the mattress has to be both soft enough that it gives your toddler enough succor, and firm enough to stop them from completely sinking into it.
When a child sleeps on an unsupportive foam mattress, the growing spine is placed under lots of stress for long periods of time, and because of the growing spine's flexibility, it is more at risk of permanent deformation when exposed to lengthened stress such as the amount of load placed on it during a 10-12 hour period of sleep.
Sleeping on a spring mattress is a very good decision for a child's spine, as it allows for the better, more natural development of the growing spine.
Air Mattresses: What's the Catch?
You have gotten the gist on how your child needs to use mattresses that fully support the body? Cool.
Inflatable air beds are also pretty good at providing support to your child's body, especially if yours is a family that travels or camps out a lot.
The air bed is just like a spring mattress, but this one can be easily folded and taken along with you to a new location or a camp.
According to fox air bed review on AirBedHub.com, these beds are very sturdy and once inflated, would remain inflated throughout the night, without requiring any additional pumping of air into the mattress after it has been set up.
What this means is that your toddler wouldn't get squeamish at night due to the bed changing in shape or whatever.
Good air beds as in the review above, are big enough for your child to feel comfortable in, and you wouldn't have to change the bed so soon, because it accommodates the growing length of a child!
When placed on a traditional bed frame, there is even more structure provided.
If you're disturbed about the fact that you'd be taking frequent trips with your toddler, air mattresses are super good options as they can be compressed, folded and easily transported.
Therefore, if you're considering something unique, super-cool for your child, this is the way to go!
Clean Beds
When buying a new bed, you can be sure that it's clean and been treated for dust mites. But honestly, dust mites can still develop over time, and it might be helpful if you had special mattress protectors.
You might not want to increase your child's risk of asthmatic attacks by using sprays, so the best bet is to change bedsheets/ pillowcases weekly and air the beds periodically.
Replacing Mattresses
There's really no hard or fast rule relating to the replacement of mattresses. If your child hasn't grown out of it, a good mattress can last for as long as five years.
Conclusion to mattress for 2-5 year-olds
Choosing kids mattresses for your growing toddlers doesn't have to give you lingering headaches- especially if you're concerned about them growing up into strong, healthy adults with less chronic back problems.
After reading this article, choosing a mattress shouldn't be so difficult anymore. Ride on, good parent!
About the author:
Anne Barry
Anne has been working with writing-challenged clients for over five years now. She offers ghostwriting, ghost editing, coaching, and SEO writing for businesses that want to see their sites at the helm of Google SERPs.
Her education background in communications and public relations has given him a concrete base from which to approach different topics in various niches.
Her writing skills can be confirmed on upwork.com, where she is a top-rated freelance writer. She especially enjoys writing website and blog content for startups and e-commerce businesses.