Start a Vegetable Garden This Season: 8 Reasons You Will Love
This post may contain affiliate links which might earn us money. Please read my Disclosure and Privacy policies here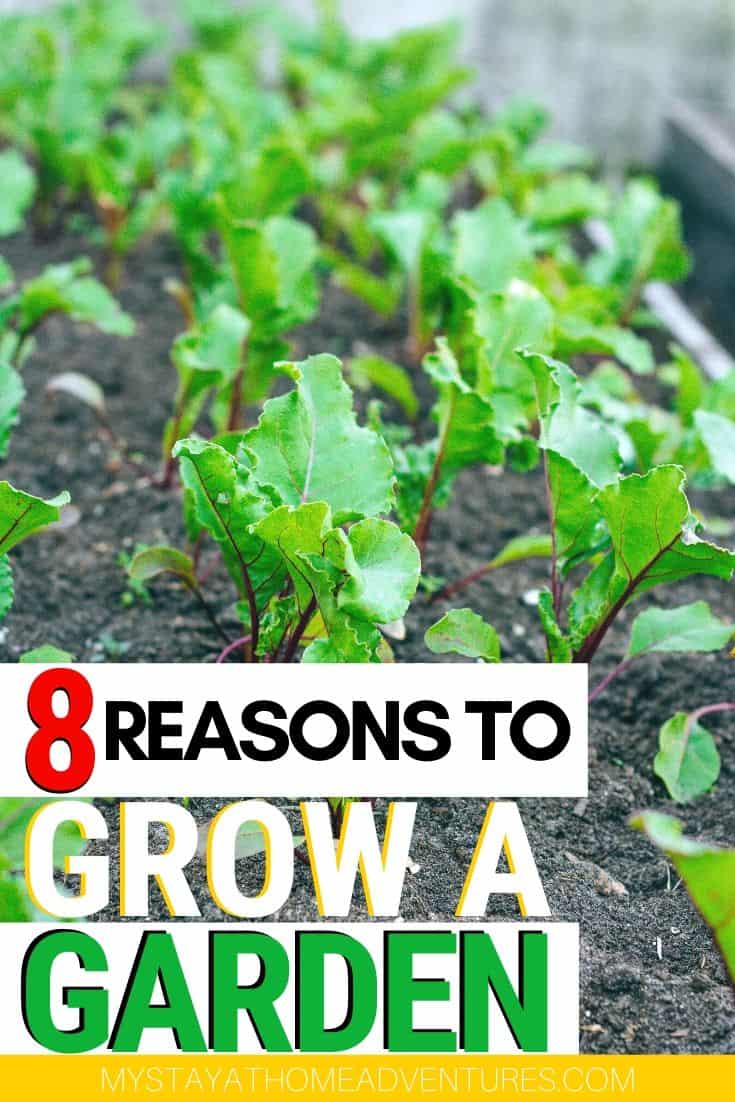 Are you thinking about starting a vegetable garden? There are eight reasons why starting a vegetable garden is a great investment for you, your family, and financially.
You will start a vegetable garden this season my friend!
Why should you start a vegetable garden?
I tell you what, keep reading.
Everyone needs to experience growing something at least once in their lifetime.
There is something about gardening that I tell anyone that wants to listen to try gardening!
There is something about growing your own food that is fun and so rewarding.
When I first decided that I wanted to start a vegetable, I was a bit intimidated.
I was afraid I was going to make some major gardening mistakes. I didn't fail at gardening at all, on the contrary, I learned to love it!
Yes, you can garden on a budget and still enjoy all the benefits of growing your vegetable garden.
So let's answer the top question.
Where should I plant my vegetable garden?
When starting your vegetable garden, there are two critical keys to remember:
Vegetable garden location is essential for two reasons:
stable location
sunny location
Find the perfect spot to start your vegetable garden that is a great location that won't get flooded when it rains, its too windy, or too dry.
Plan your vegetable garden in a sunny location.
A vegetable garden will thrive depending on the location, and a sunny one is essential. Many vegetable plants require at least six hours of direct sunlight per day. The amount of sunlight a plant receives each day will determine how much the plant will produce.
Remember that sunlight will create bigger and better-tasting harvests as well.
A vegetable garden requires good soil.
Once you have your sunny location for your vegetable garden, it is time to find out about the soil.
A garden will require good soil to thrive that will allow their roots to grow. Proper nutrients and soil that provides drainage are vital for your veg garden.
If you don't know if your soil is garden ready, add compost or garden soil and make sure your soil is loose to allow water drainage and root growth.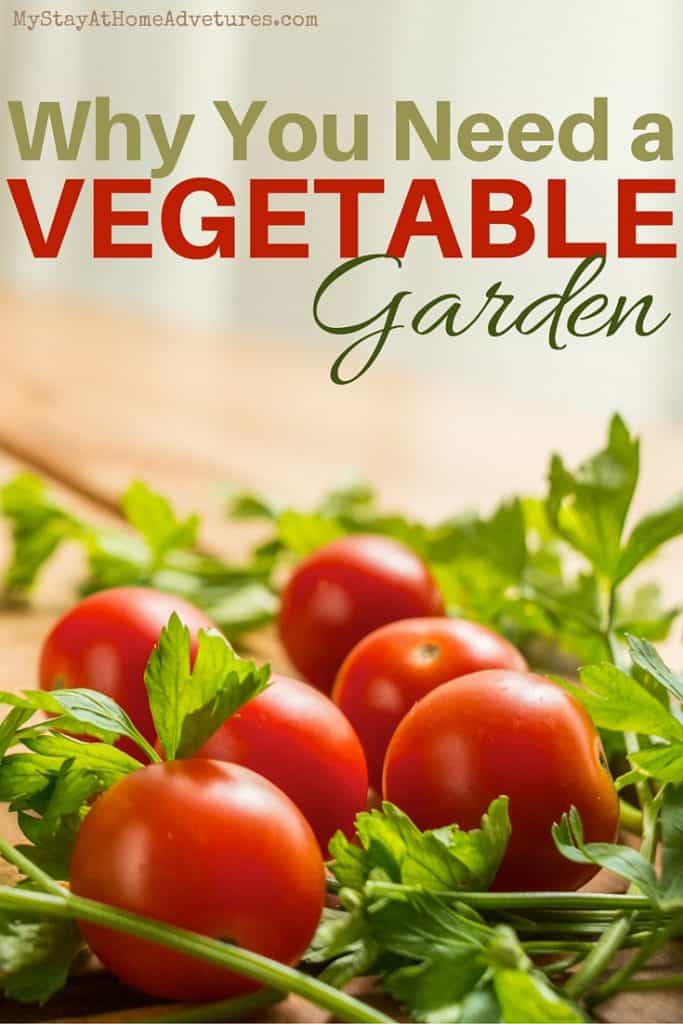 Why You Need a Vegetable Garden
You will improve your family's health
When you grow your own food, you will eat your own grown food, and this means you and your family will eat more fruits and vegetables. Who will resist not eating the reasons you grew?
You grow your own food
You can tell everyone that you are eating your own grown food! Who can say that about the food they eat?
Can we say organic?
You grow your own vegetables and herbs, and you know you grew it as organic as possible.
Again, you know for a fact that your grown vegetables are chemical-free compared to store-bought organic which still contains some form of pesticide in them.
You get a sense of independence
You get a sense of freedom that you are growing your own food and not depending on anyone for it.
This might sound crazy to some of you, but when you start growing and eating the food, you have grown that you didn't have to drive or buy you will understand.
This lead me to expand my garden the following year because I wanted to reduce how much money I spent on herbs and summer vegetables and it worked!
Better tasting food
One thing I never realized when I started growing my own vegetable garden was the fact that it tastes good, really good!
In fact, I enjoy eating my own vegetables, and so does my family; more than store-bought. The flavor of a homegrown carrot vs. store-bought… you have to try it.
Saves you money
You know growing your own vegetables will save you money! I saved money growing my own herbs and that's a fact.
You are eating safer food
Well, every week we seem to hear and read about the latest vegetable recalls or food contamination.
For example, there's a big recall on spinach; chances are everyone is avoiding them, and you might not find them at your local grocery.
But since you grow your own, you don't have to worry about that.
Much needed exercise and outdoor too
During my gardening season, you see me more outside than any other time of the year.
I get to enjoy my garden, and I get my much-needed exercise. My kids also get to enjoy the outdoors more and they get to spend time helping mama with the garden.
As you can see, these reasons and many more are why you need a vegetable garden.
A vegetable garden is amazing, fun, and right for you and your family! Imagine how it will be this year to take on the challenge of starting to grow your own food.
Starting a vegetable garden won't take you long, and it is not as hard as you might think.
With all the benefits provided in this article, there should be no doubt that you should get garden planning right now!
What other reasons do you want to start a vegetable garden? If you have a vegetable garden, what were your reasons?
Love gardening posts? Check these posts out: