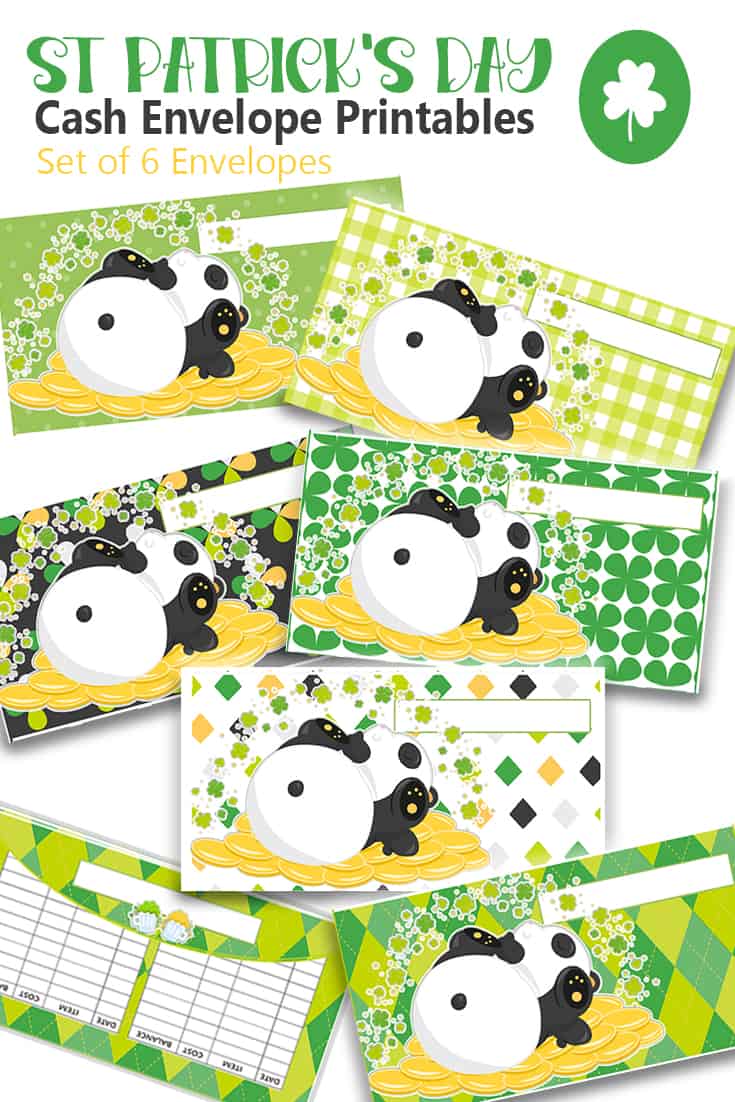 These St Patrick's Day cash envelopes are a great way to have some cute fun while cash budgeting.
They come in different styles and are large enough to fin your wallet.
When it comes to cash envelopes, you have your big fans and people that don't enjoy them. And that's OK!
Whether you love it or hate them, the cash budgeting system works.
It has allowed millions of people to save money and, most importantly, learn how to manage their money.
There are a lot of cash envelopes myths out there, but the truth is that when it comes to overspending and debt, convenience has played a significant role.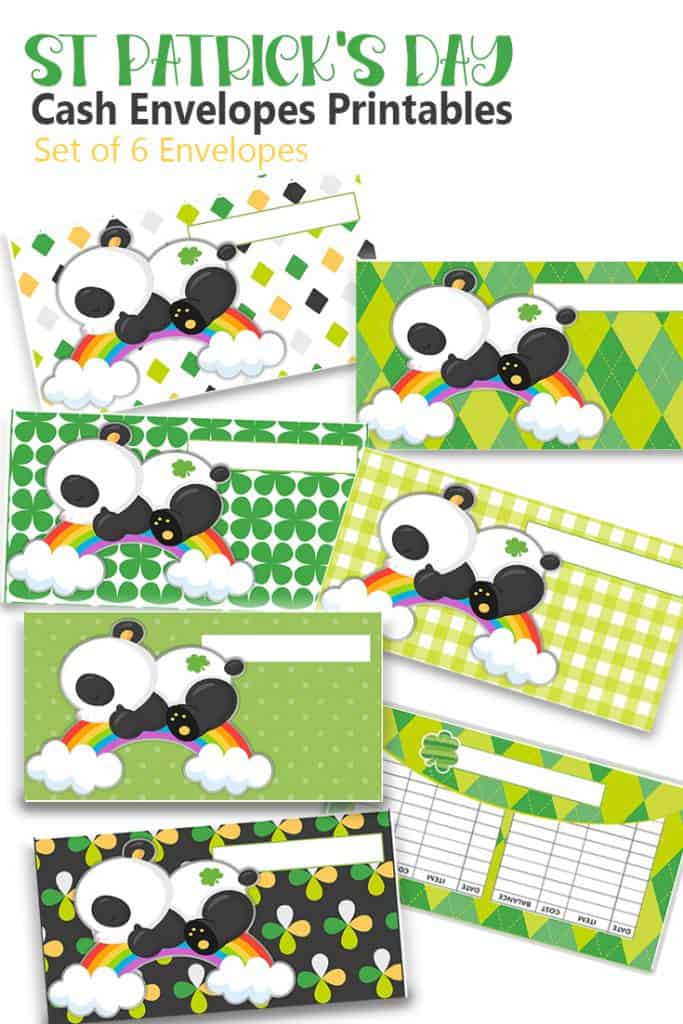 Who benefits from using the cash envelope system?
We know that one size budgeting does not fit all, but we always recommend that when starting to take charge of your finances, you use cash.
We do encourage everyone to use the cash budgeting system in their own way. Having cash saved is not a bad idea, and if the store system goes down, hey, you have money! Cash will always be around and will still be accepted if any system goes down.
Tracking your spending and seeing how much you are spending is a game-changer. If you are an over spender and have never budget before, the cash envelope is the way to go.
Someone with credit card debt, low balance bank account, and who has overdraft fees issue the cash envelope system is a must.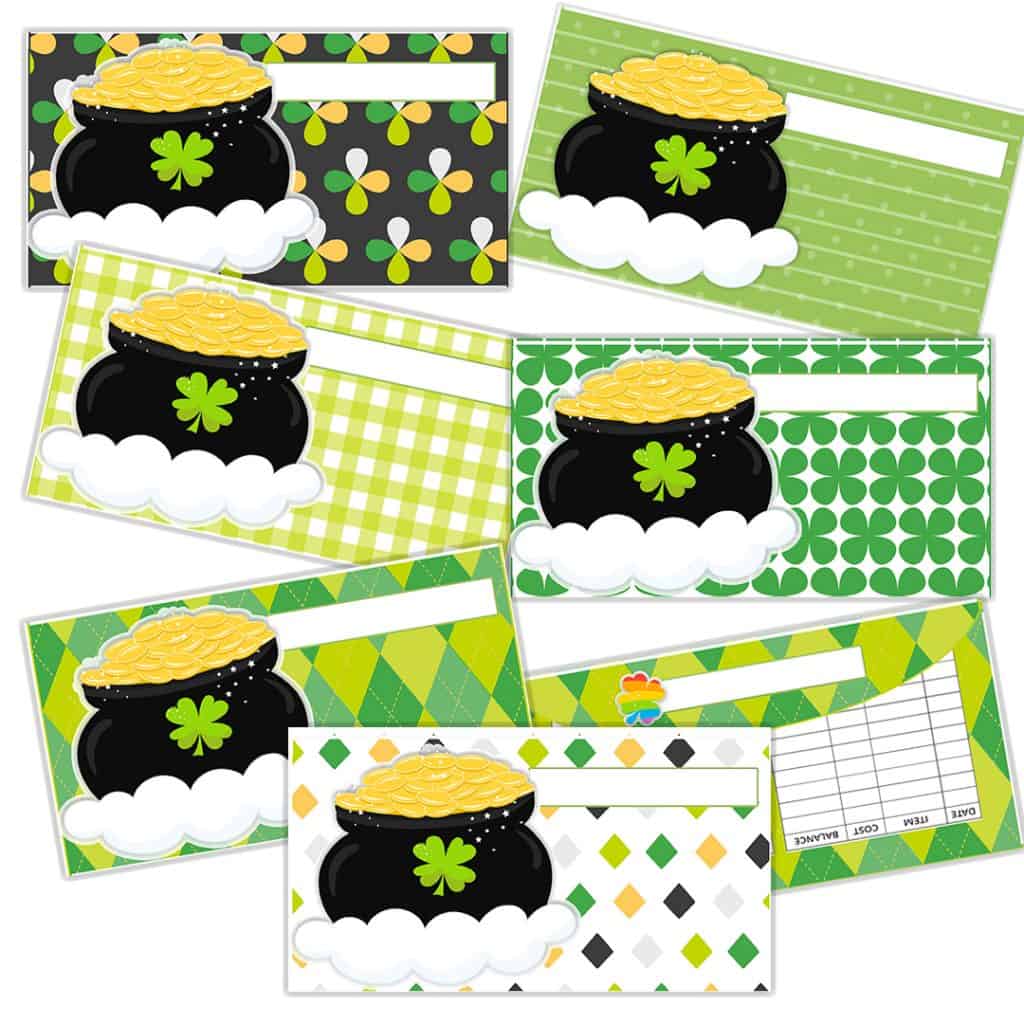 What size are the St Patrick's Day Cash Envelopes?
This St. Patrick's Day theme vertical envelopes are about 7 inches wide and 3 inches tall.
DO THESE ENVELOPES FIT LUXE/FILOFAX TYPE ENVELOPES?
Yes, these cash envelopes will fit a Luxe/Filofax type wallets.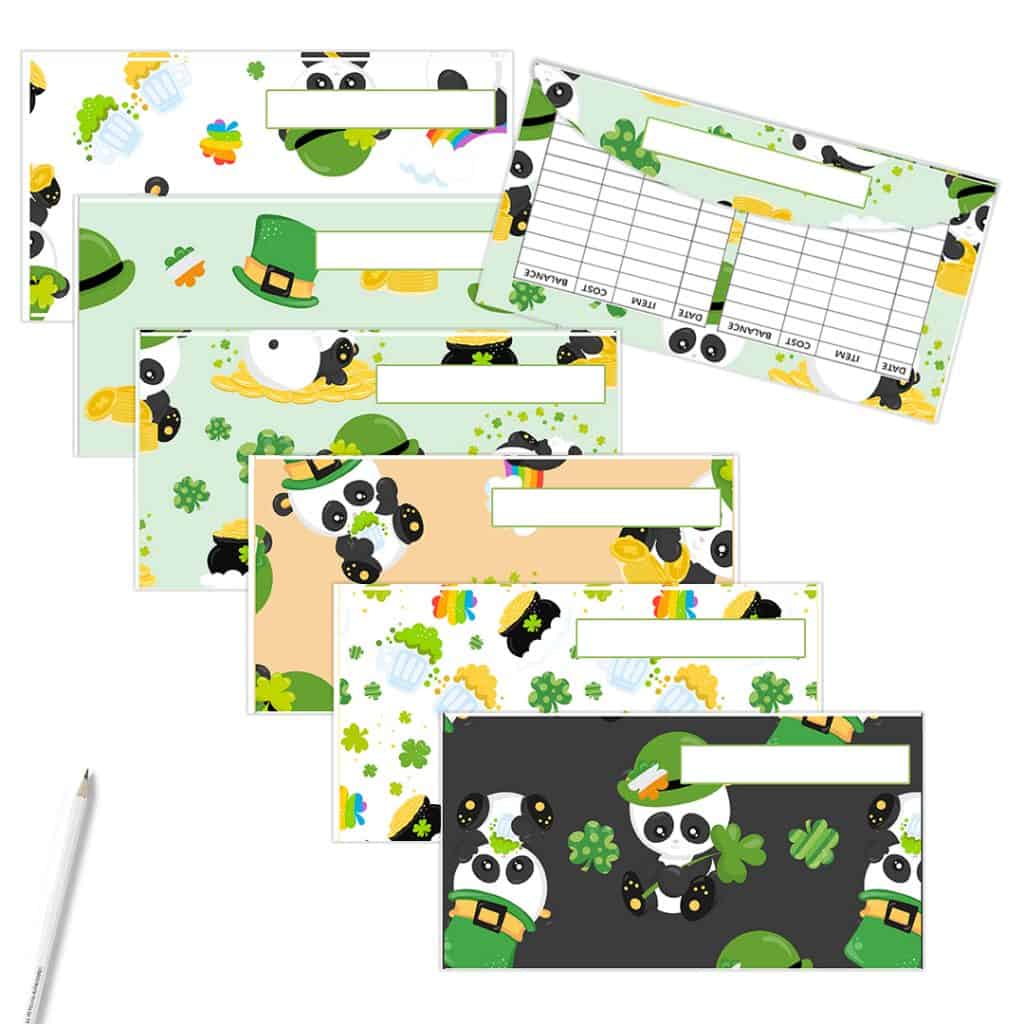 How many St Patrick's Day Envelopes are there?
We have 5 different St. Patrick's Day sets that come with 6 individual cash envelopes.
St. Patrick's Day Pattern Cash Envelopes
St. Patrick's Day Drinking Panda Cash Envelopes
St. Patrick's Day Pot of Gold Cash Envelopes
St. Patrick's Day Sleeping Panda and Rainbow Cash Envelopes
St. Patrick's Day Panda and Gold Coins Cash Envelopes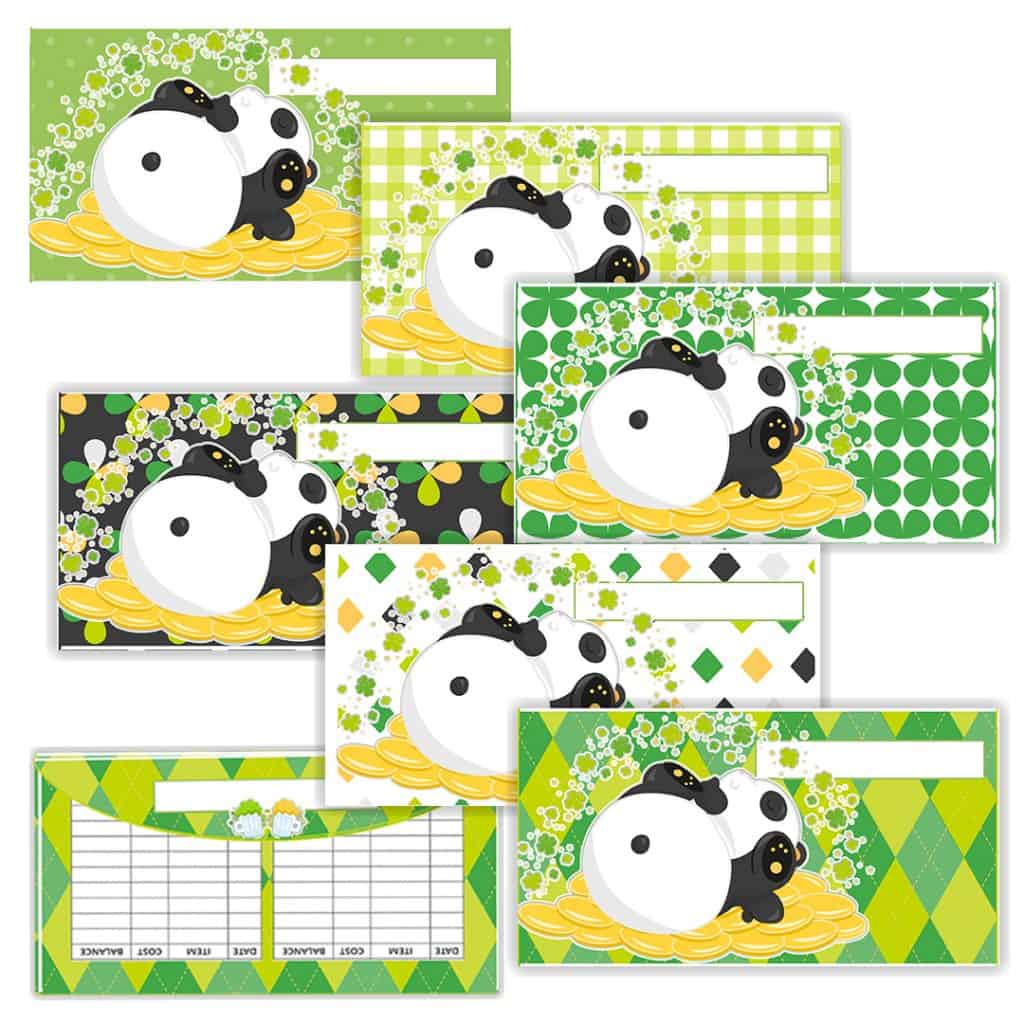 How to get the St Patrick's Day cash Envelopes?
You can purchase them separately below or save when you buy the entire collection.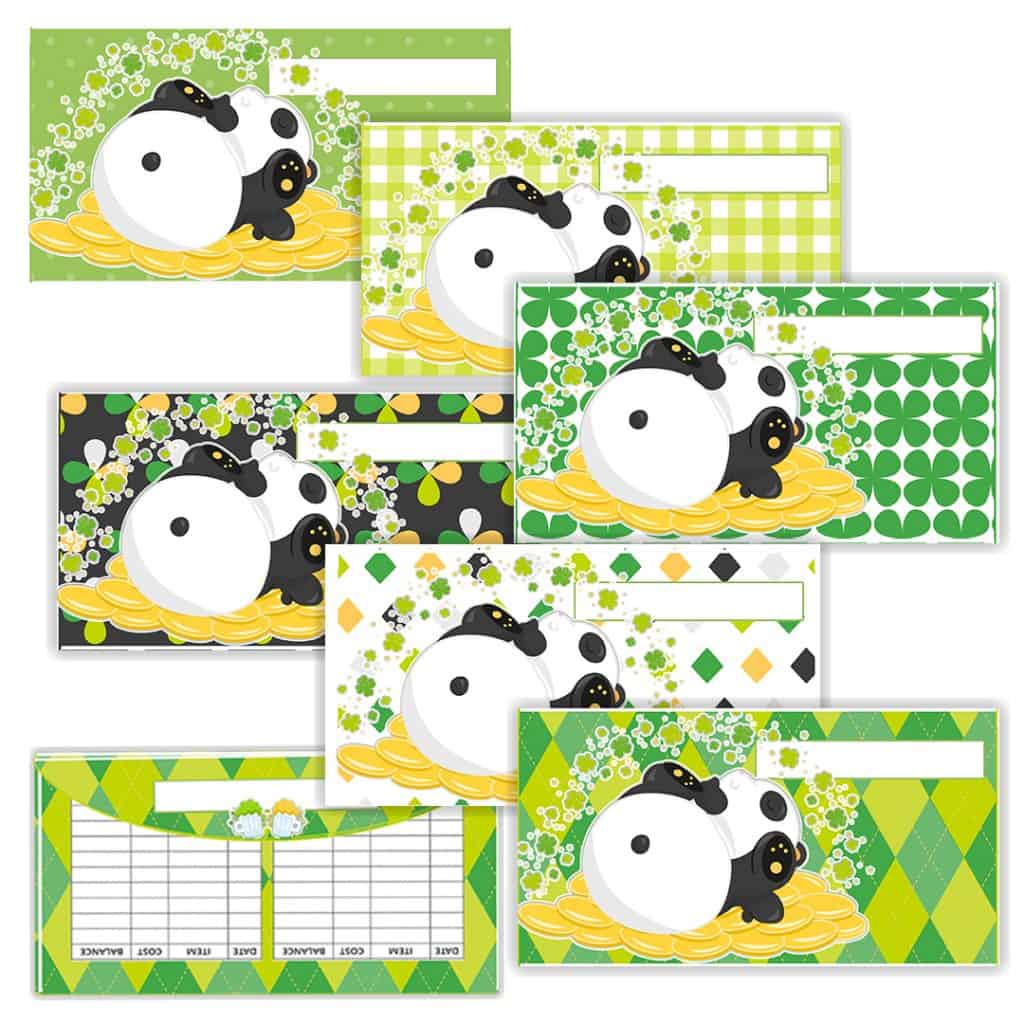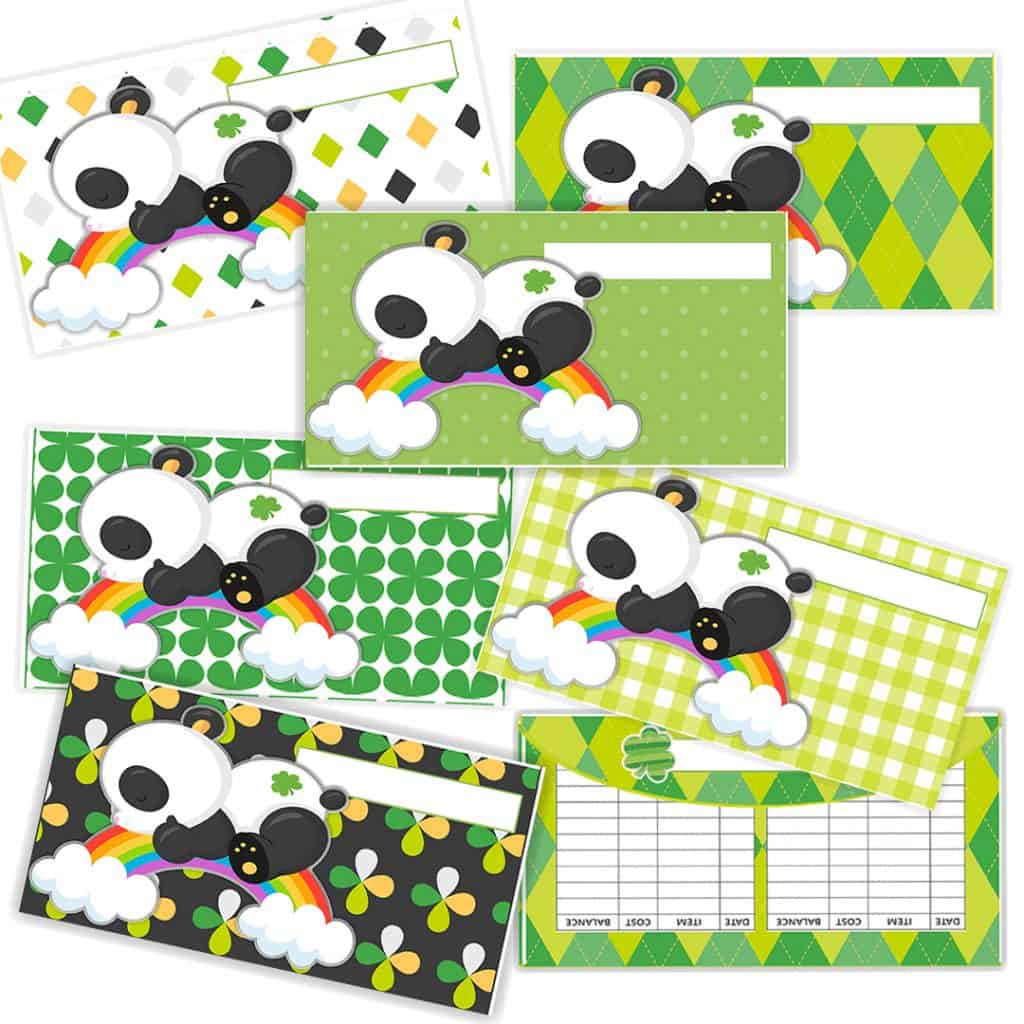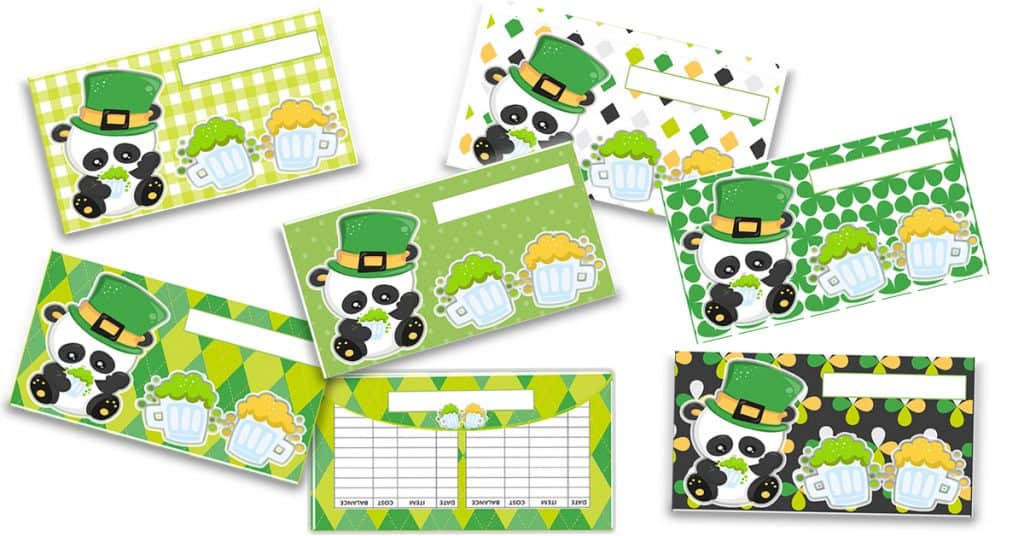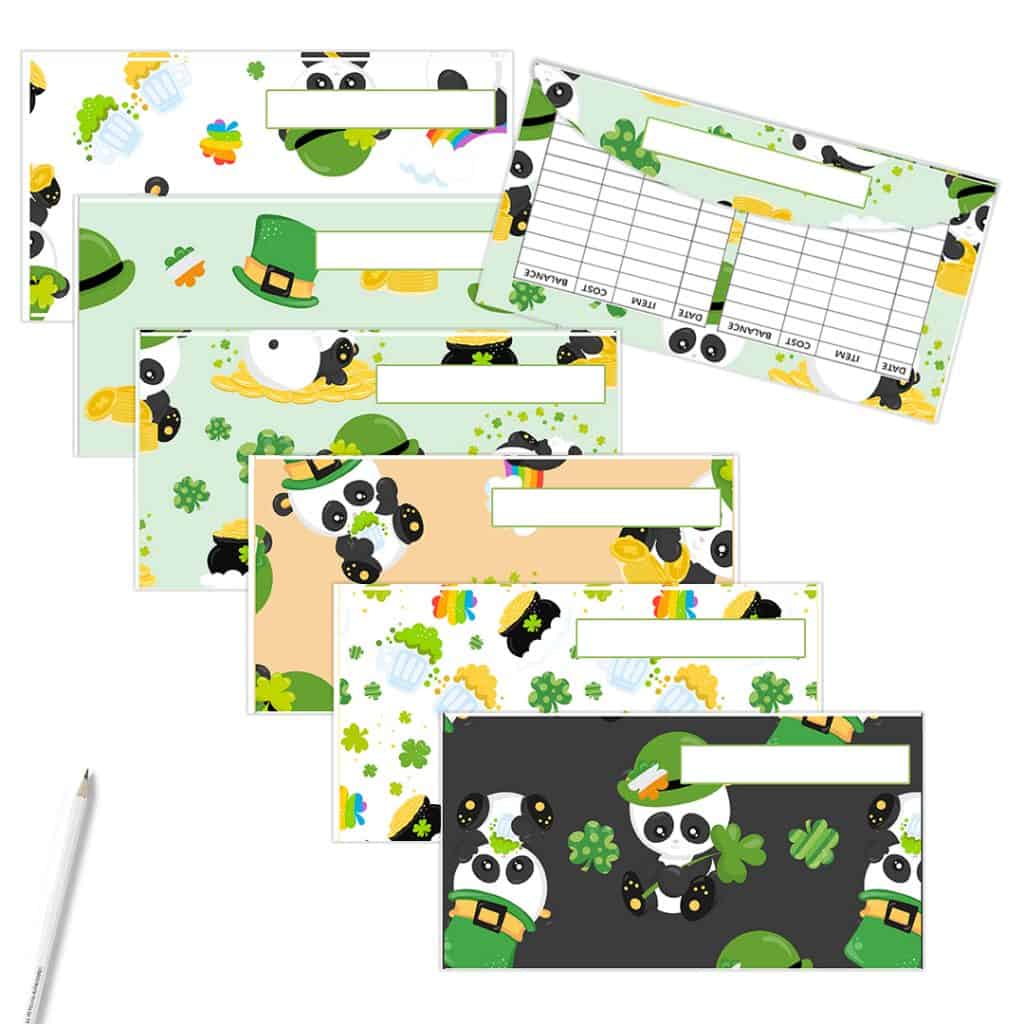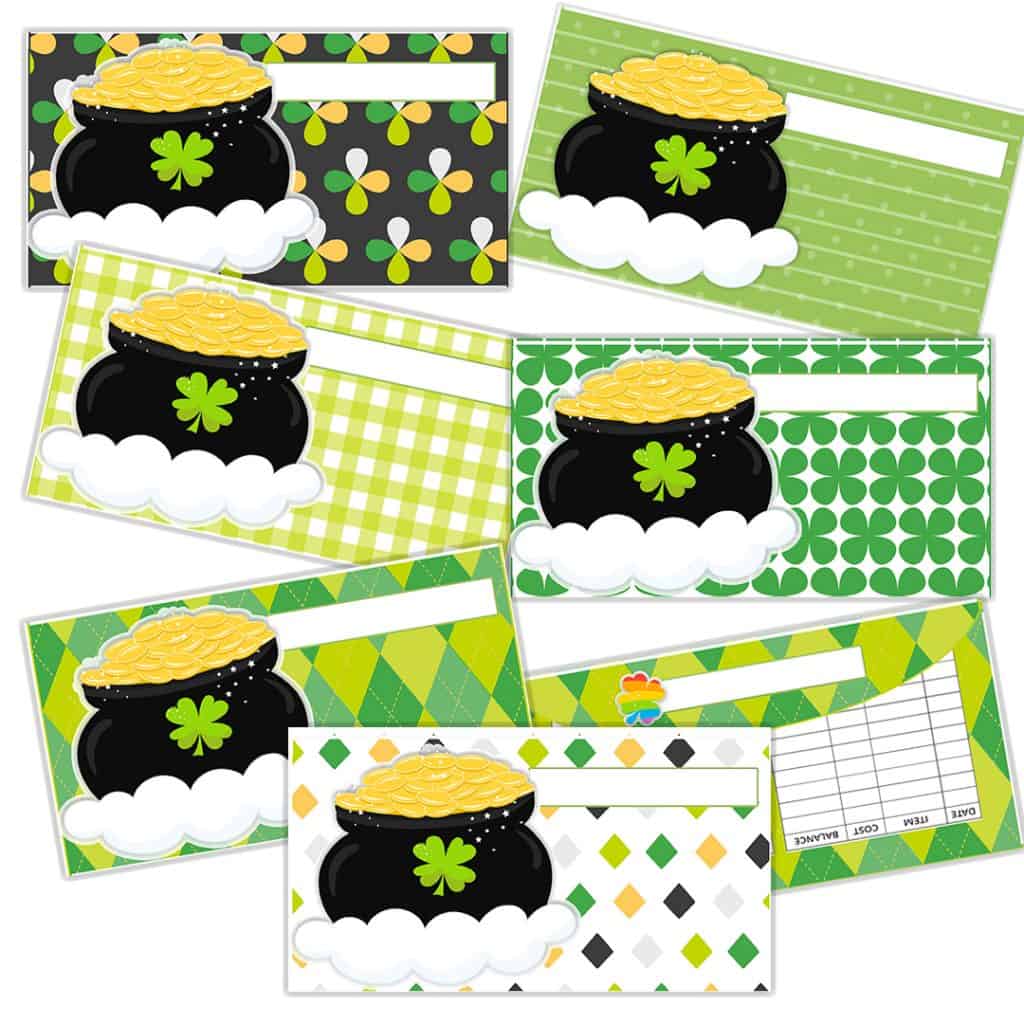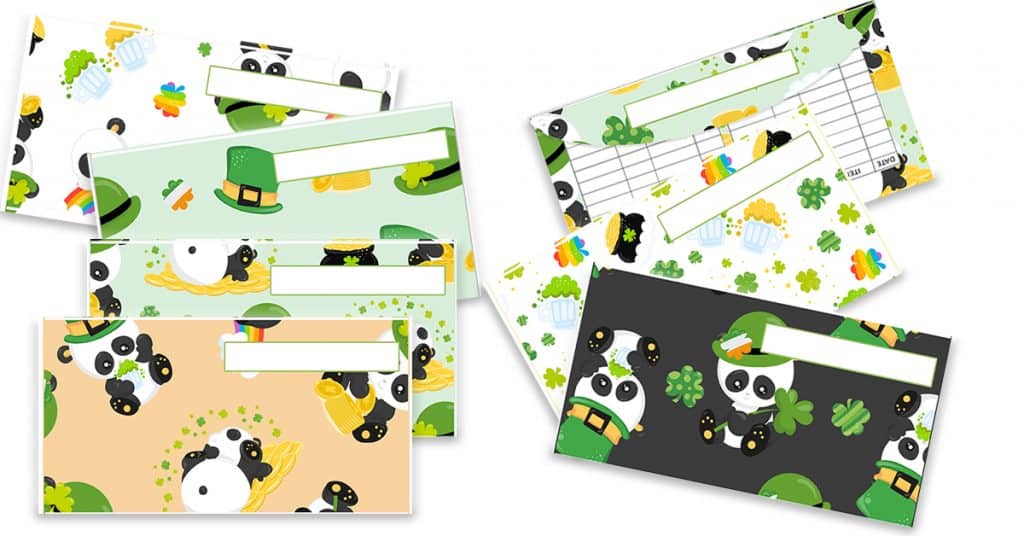 Buy the entire Cash Envelope Set and Save
Buy all of the St Patrick's Day Cash Envelope Set for only $7.00! Yes, 30 cash envelopes for $7.00.
Free Cash Envelopes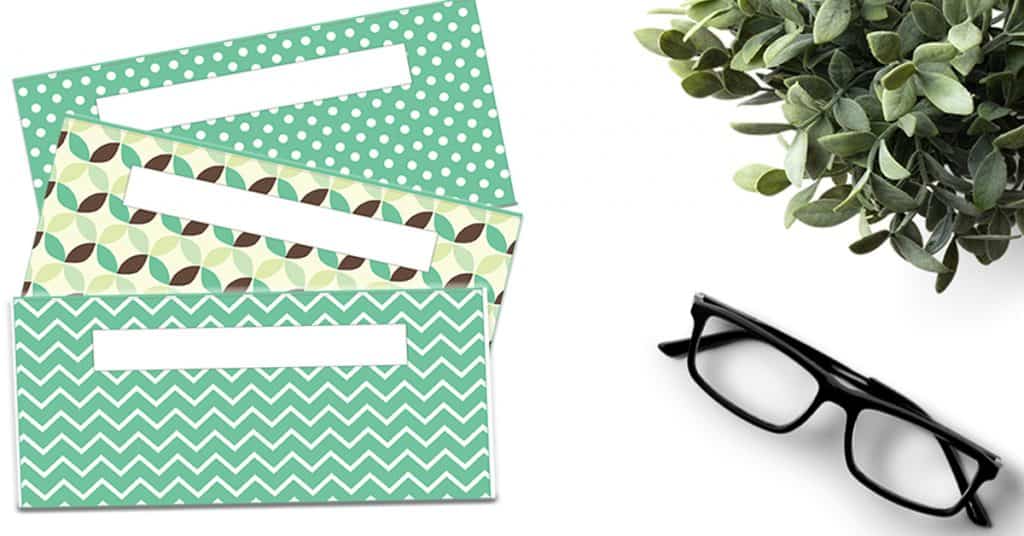 We offer free cash envelopes to help you with your financial journey at no cost to you.
You can read how to use them and print them when you read this post called Free Cash Envelope Template.
Our Freebie shops contain useful freebies and cash envelopes too!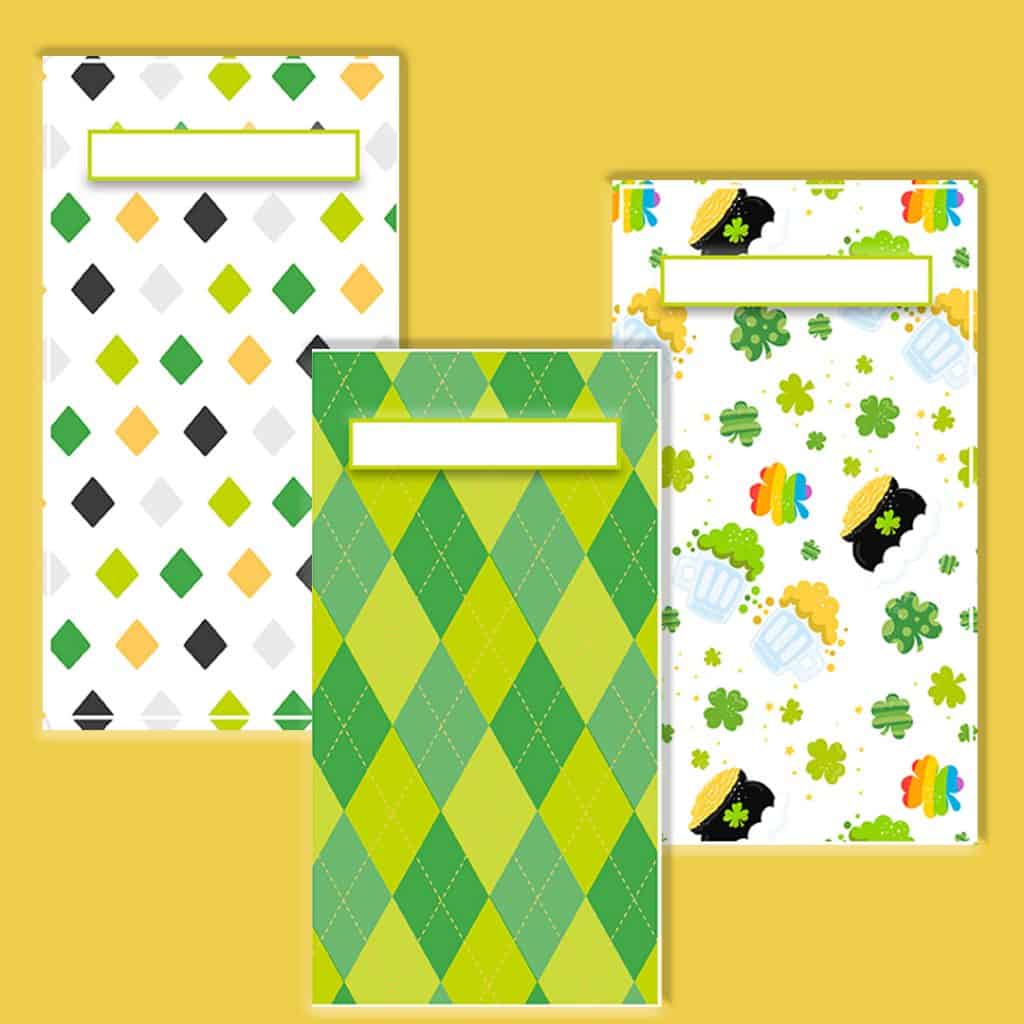 Free St. Patrick's Day Cash Envelopes
Grab these 3 St Patrick's Day cash envelopes when you subscribe to our newsletter.
Find them and so much more in our Subscriber Library.
Free Subscriber Library
When you subscribe to our newsletter, you will get access to our financial journey, helpful tips, almost weekly freebies, and access to our subscribers' library.
The following two tabs change content below.
Latina mom of 4 married to wonderful Greek gentleman. Living in southeast PA and trying to juggle family and a household while trying to earn an income from home. Follow my stay at home journey as I discover how to earn money and save money so we can continue to live debt-free.
Latest posts by Joyce @ My Stay At Home Adventures (see all)