Free Spring Planner
This post may contain affiliate links which might earn us money. Please read my Disclosure and Privacy policies here
Planning is key, and with this free Spring planner, you will be right on track.
And yes, my friend, it is free!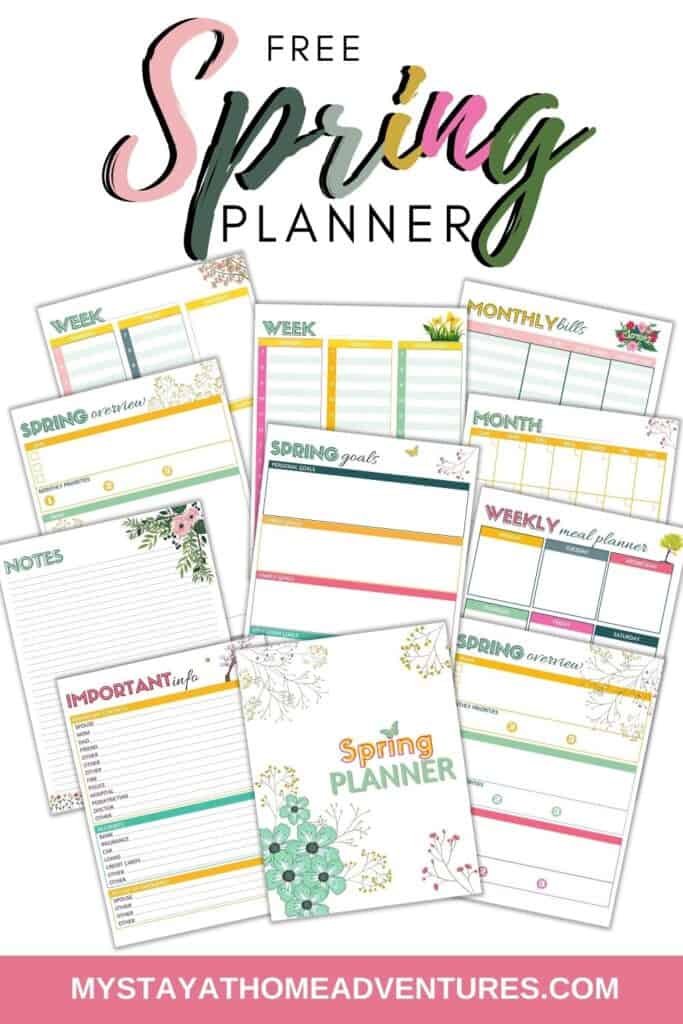 Why are we giving this Spring planner for free?
Because I believe planning is essential to help you achieve your goals and keep your focus. Writing things down on a regular piece of paper will do, but why not enjoy some spring-themed design and colors at no cost to you. I believe everyone should plan their day and week and even life, so why not share a planning tool for free.
FREE SPRING PLANNER FOR YOU
SAVE MONEY ON INK
What's amazing about this planner is that it is 12 pages to download, and you print as many pages as you need. This prevents printing pages you don't need and avoid wasting money on ink.
To save money on ink we use the HP Instant Ink program, and you can learn more about it by clicking this link.
You can sure any regular printing US size paper (8.5 x 11 inches), but I prefer using heavy paper 32 lb. copy paper from Amazon, or you can check your local Walmart or office supply store.
IT HAS WHAT YOU NEED
This free digital Spring planner has what you need, and you can print the pages that you are going to need.
Important Information sheet
Spring Goals sheet
Spring Overview sheets
Blank month calendar sheet
Week planner sheets
Weekly Meal Planner sheet
Monthly Bills sheet
Note sheet
WHAT EACH SHEET IS ABOUT
The Important info paper helps you keep all important numbers and information in one sheet. Write down important contact, accounts, and emergency numbers and share their location with your family.
The Spring Goal sheets help you create and achieve the goals you set for the season. From family goals to personal goals, write them all down.
Spring Overview sheet was designed to keep you on task with important monthly events. It has a Most Important area for those important things you have to do for that month.
The Spring planner also has a blank monthly calendar for you to fill out and write any reminders or special dates. Print one time for one month or multiple times for all Spring months. The choice is up to you.
Week planner sheets are there to print out once a week and fill with appointments and other weekly events. Print out each week and fill out.
The Meal Plan sheet is easy to save you time and money in the kitchen. Create a weekly meal plan for the week and create your favorite spring meals.
The Monthly Bill sheet is there to help you keep track of your spring bills. Whether spring sports fees or spring break vacation, write down all your bills and never have a late bill this season.
The Notes Sheet was created with the idea of you writing down special notes to help you get to buy this spring. Use these sheets to write down anything you want.
I hope this free digital spring planner is as useful to you as it is for my family and me.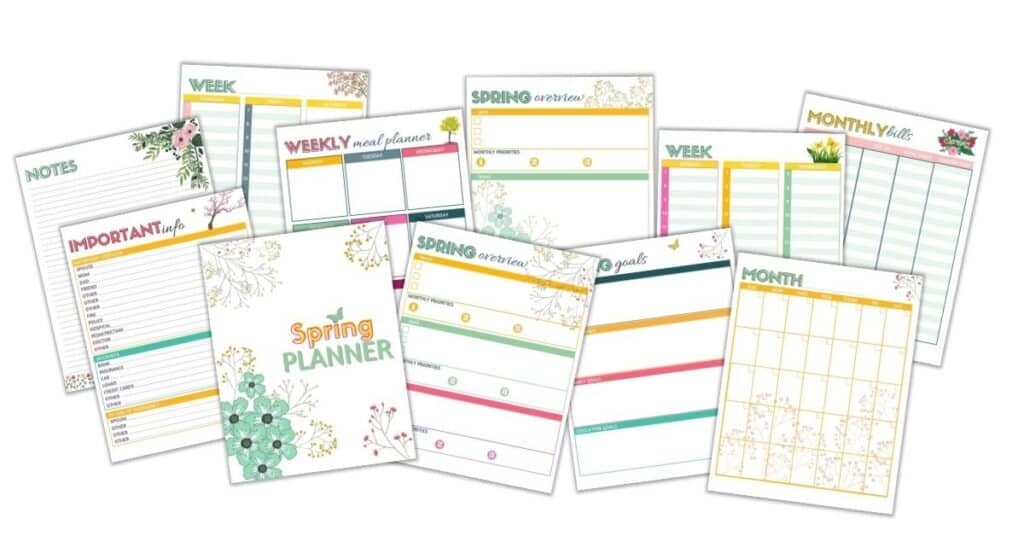 Get the free Spring Planner.
To obtain the planner, fill out the form below, and you will receive the freebie in your inbox in no time.