I received a complimentary Perfect Portion Stackable Meal Tower from SmartPlanet at no cost for my review. All opinions are my own.
We are super excited to be reviewing another product from SmartPlanet, and this one is the Perfect Portion Stackable Meal Tower, and I am pretty sure you are going to enjoy this one after reading this review.
Let's begin by writing what makes this latest product from SmartPlanet a good one for those of us who enjoying packing a healthy portion with us when we are on the go.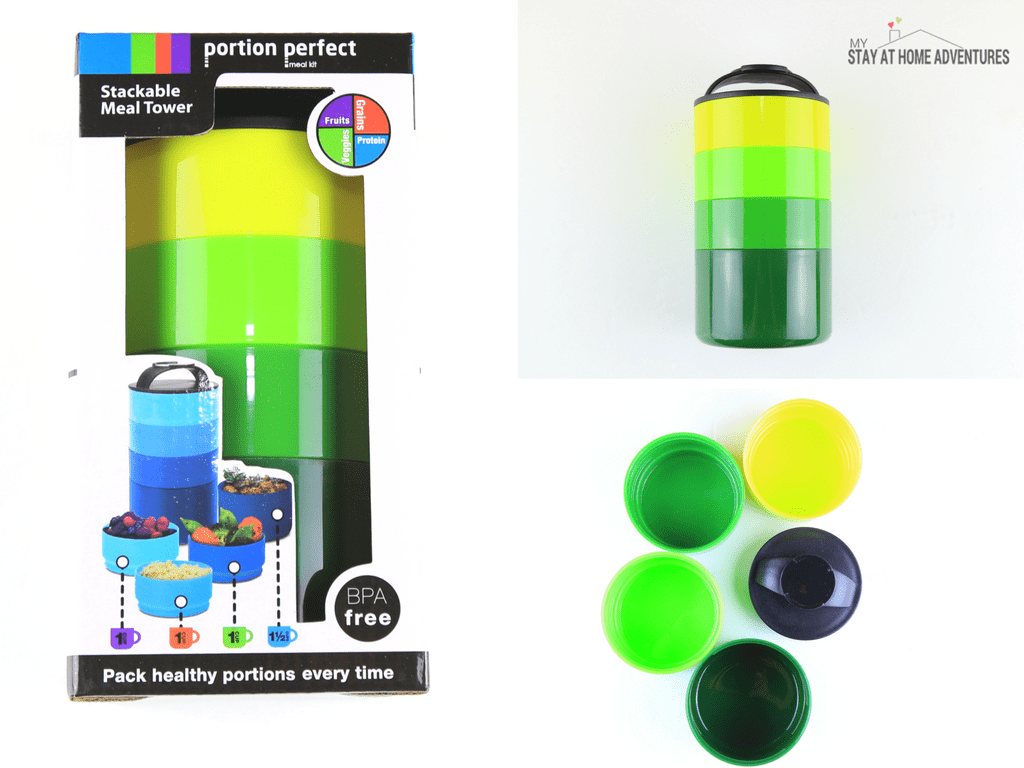 Potion Perfect Meal Kit – Stackable Meal Tower description:
Customize your lunch with perfect portions in this Stackable Meal Tower!
Seals and stacks for any custom meal plan.
3 compartments measure 1 cup and 1 compartment measures 1.5 cups
Easy Carrying handle.
Available in 2 fun colors!
Compartments are Microwave and Dishwasher Safe. Remove lid and separate each compartment before microwaving.
BPA Free
You see, my husband is constantly on the road and I was so used to packing his lunches in containers, and it was to the point where he will take a small cooler with him to go to work. I had to stack things in different containers, and this is how he ended up carrying a small cooler to work every day.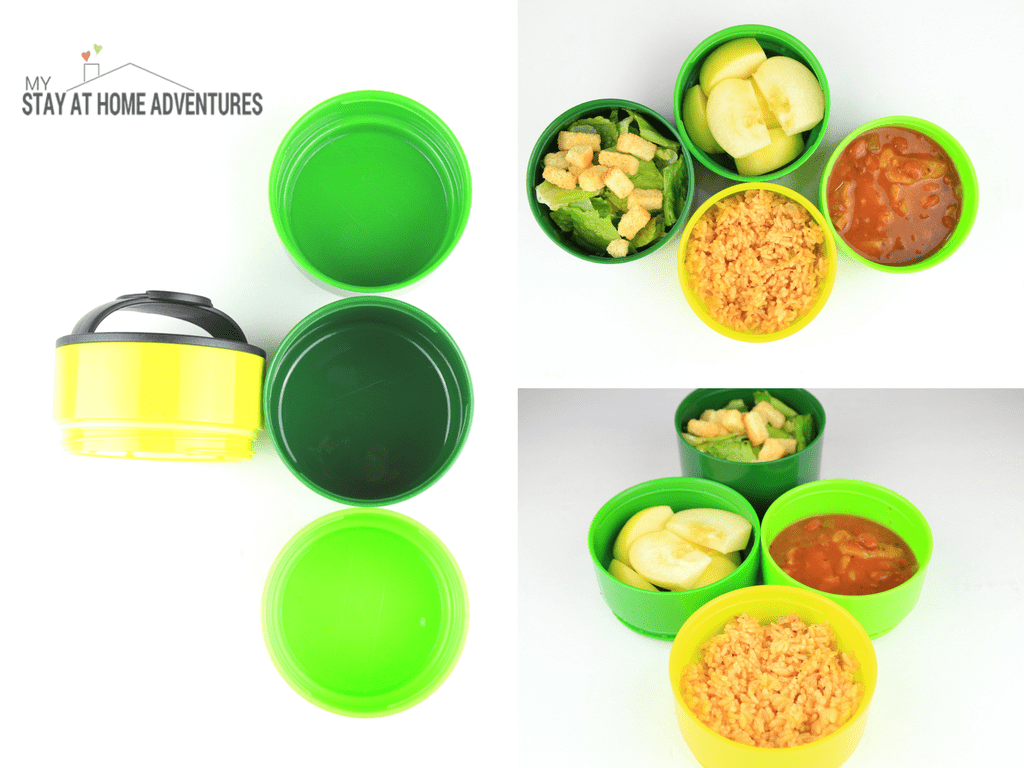 The good news is that the Portion Perfect Stackable Meal Tower took care of this problem because it stacks up and this eliminates the small cooler!
The Stackable Meal Tower comes with 3 round compartments measuring 1 cups and another one that measures 1.5 cups to help you keep up with your healthy portions.
One plus I enjoy is that is easy to clean and maintain compared to others food containers, and it is microwave and top rack dishwasher safe. One thing I want to say is that when you are going to heat up your food using a microwave, please remove the lid and separate each of the compartments before you microwave it.
Overall this product is good for those of us who are keeping up with our healthy portions and need to take lunch to work. It is light weight, and easy to stack but I recommend being careful not to drop it as this is not a thermos and make sure you don't overfill your containers.
Like the other SmartPlanet, we reviewed, Portion Perfect Lunch on the Go, you can customize your lunch with perfect portions such as:
School lunch portions
Calorie-conscious portions
Strength training portions
Carb control portions
SmartPlanet has been kind enough to host a giveaway for one lucky reader. It's easy to enter, and all we ask is that you are living in the United States.
Follow Smartplanet on Twitter. Like Smartplanet on Facebook.
a Rafflecopter giveaway

The following two tabs change content below.
Latina mom of 4 married to wonderful Greek gentleman. Living in southeast PA and trying to juggle family and a household while trying to earn an income from home. Follow my stay at home journey as I discover how to earn money and save money so we can continue to live debt-free.
Latest posts by Joyce @ My Stay At Home Adventures (see all)