I participated in this sponsored campaign on behalf of Firefly® , REACH®, and One2One Network. All opinions stated are my own.
I'm not going to say that everything is perfect in our home. We have 3 little ones that require attention, and routines, and so much more. An area that I was struggling a bit was getting my boys to not only brush their teeth, but to do it right. Today I wanted to share why we enjoy having these toothbrushes and mouthwash around.
You see, my 5 year old is Autistic, an finding a creative way to make brushing his teeth daily and add it to his routine was not as simple as we thought it was going to be. A few months ago I was lucky and was introduced to Firefly® products and I couldn't be happier.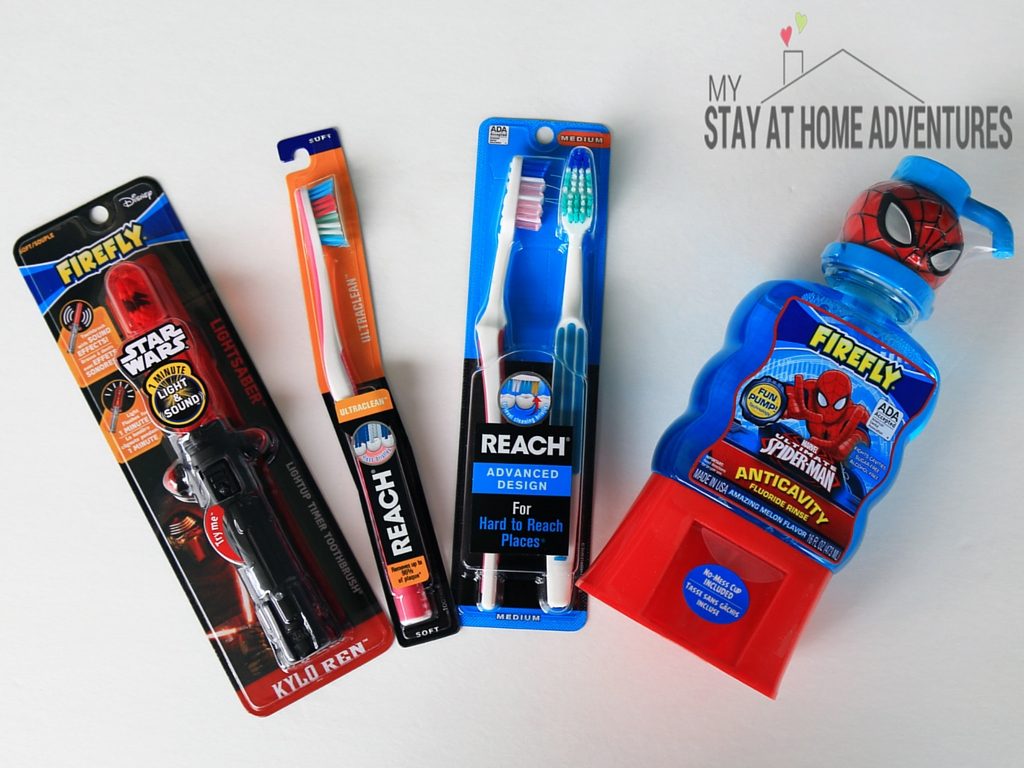 Firefly® products are designed to help turn teeth brushing into playtime, and it is also the leader in children's oral care solutions. Firefly® has expanded its line of toothbrushes to include fun characters and products that are ADA-approved and offer Good, Clean Fun at an affordable price!
We have been avid users of Firefly® in our home because thanks to their toothbrushes, our boys turned their teeth brushing into play time. His favorite, Kylo Ren Lightsaber toothbrush lights up for 60 seconds and it helps him to fully brush his teeth on each row of teeth for one full minute.
What makes these light-up toothbrushes cool?
They are fun and come with flashing traffic lights design to encourage kids to brush their teeth for 2 minutes.
The toothbrush has soft bristles and a suction cup bottom.
The lights flash for 60 seconds and turn off automatically signaling the kids to stop brushing the top row teeth, and begin brushing the bottom row.
Batteries are included, but are not replaceable.
You can find these toothbrushes at Wal-Mart and Walgreens, and they come equipped with a protective cap to ensure the bristles and the brush head stay clear of any bacteria from the sink or counter top.
Firefly® Spiderman Fun Pump Rinse is also found at Wal-Mart and comes with a convenient no-mess cup. This helps my kids get the perfect amount of mouthwash to use with no messy counters or sink in the process.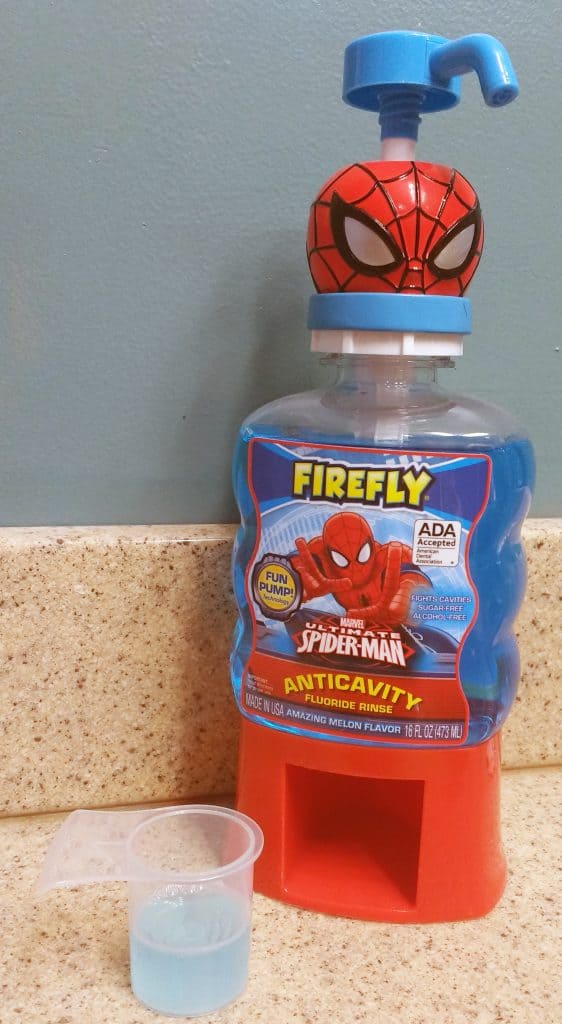 Why we enjoy this product:
Helps prevent cavities
Sugar-Free, Alcohol-Free with Fluoride
Tasty melon flavor
Lights, Camera, Smiles! Sweepstakes
Firefly® recently launched their Lights, Camera, Smiles! Sweepstakes on the Firefly® Facebook page. One lucky grand prize winner will win a trip for a family of four to the movie capital of the world: Hollywood!
I have to admit that seeing my child enjoying brushing his teeth makes this mom proud, and it is all thanks to this amazing Firefly toothbrush.
We were able to review the REACH®, and honestly, we have used REACH® products and enjoy them as well, but I have to say that I have not personally used the REACH® Ultraclean before, but it has become my personal favorite.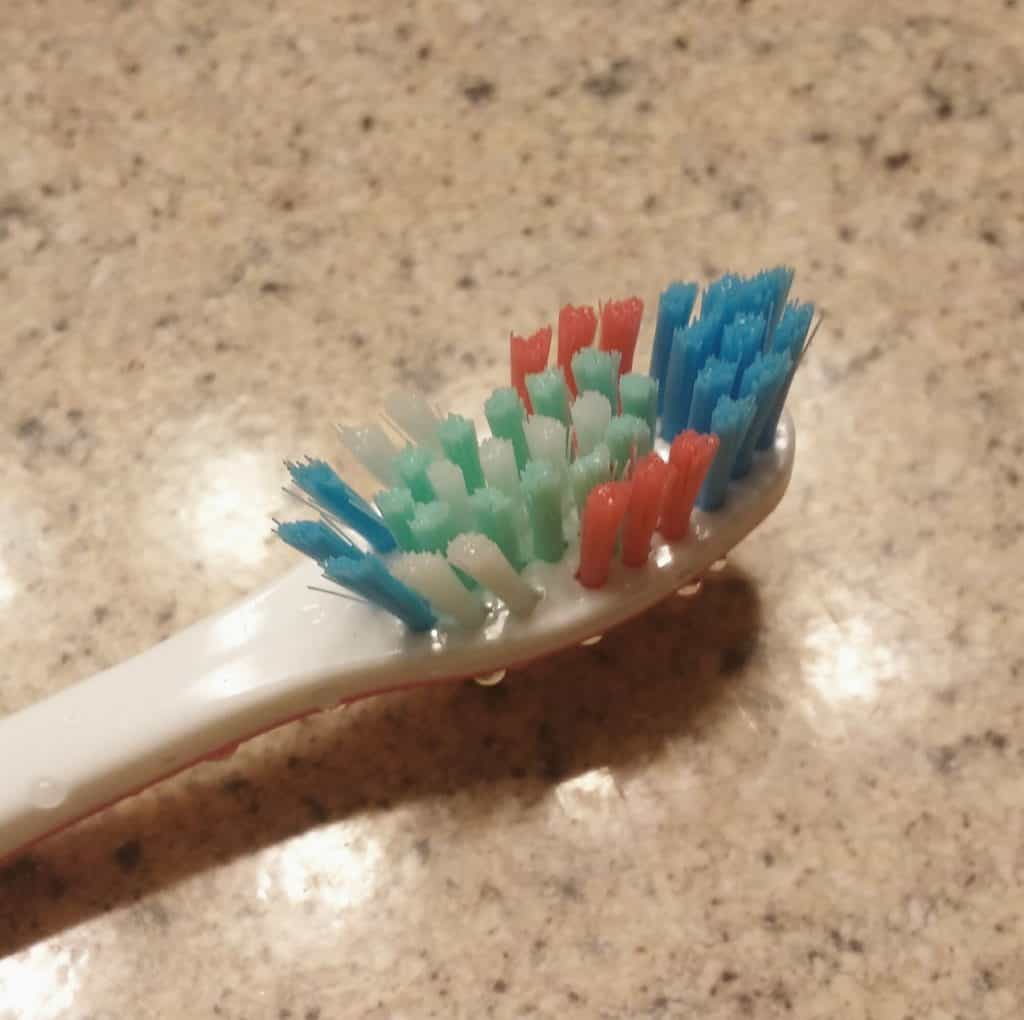 What I personally enjoy about this brush is the floss-like bristles because it removes plaque that is located deep between teeth and along the gum line. I enjoy when I used a brand new toothbrush and works on the first try.
The good news for me is that I can find REACH® UltraClean toothbrush at my local Wal-Mart and Target and is available in one count or a 4 count value pack.
Good overall health begins with good dental health and changing your toothbrush every three months is very important. It is also very important to change your toothbrush every time you get over a cold!
What this means is that having extra toothbrushes around is very important and a great way to continue with your good dental health habits!
The REACH® Advanced Design toothbrush has a longer outer bristles and shorter inner bristles to clean along the gum lines and the plaque from every tooth. This toothbrush is available at Walmart and Walgreens in a value pack of two toothbrushes.
This tooth brush has:
Tongue cleaner
Multi-level bristles
Signature angled neck
Ergonomic grip
As you can see, these toothbrushes are available at your favorite local Wal-Mart, Walgreen, and Target; and if you have a child that has a hard time brushing his teeth, I suggest trying Firefly® toothbrushes to help.
The following two tabs change content below.
Latina mom of 4 married to wonderful Greek gentleman. Living in southeast PA and trying to juggle family and a household while trying to earn an income from home. Follow my stay at home journey as I discover how to earn money and save money so we can continue to live debt-free.
Latest posts by Joyce @ My Stay At Home Adventures (see all)