Easy Tips to Help Active Babies on the Go!
This post may contain affiliate links which might earn us money. Please read my Disclosure and Privacy policies here

My transition from a working mom of 15 years to a stay at home mom was not an easy one. Going from being a single mom of 1, to a mother of 4 and chasing after active babies on the go, got as easy as it could get having each child.
When I was a first-time mom, there was so much to learn and do. Having the right tools, and understanding when they became more active and on the go, was an adventure for both my kids and myself. I made mistakes and learned from them, and today I will say that these easy tips to help active babies on the go were something I used and will continue to use.
As my youngest one grows (he is one month today!), these easy tips will help me be more prepared when he starts to become more mobile. Once he starts rolling, crawling, and walking, I will make sure that I am as prepared as I can be to enjoy those moments.
Easy Tips to Help Active Babies on the Go!
Each baby is different
I can sit here and tell you that when I had my second child 12 years later, I expected to go through the same thing as I did with my first child. The truth was that my daughter was an early walker and skipped crawling. With my son, he loved to crawl, to sit, and he loved to bounce in his bouncer. He also enjoyed to "run" instead of walking.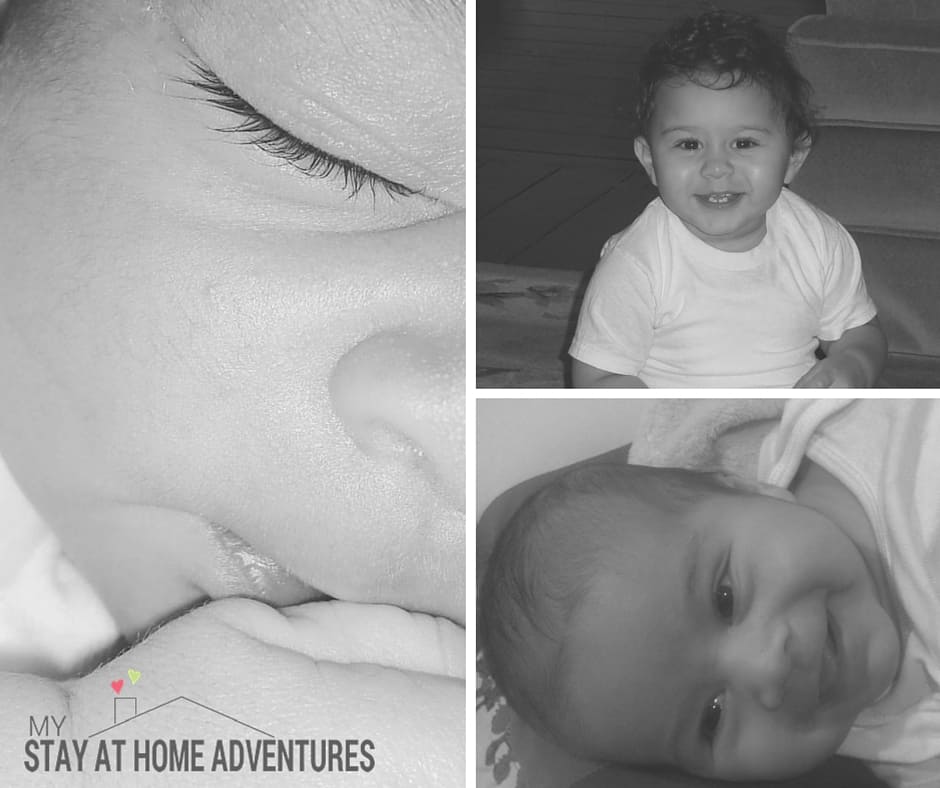 My 3rd child was the most laid back baby ever. He didn't enjoy being bounced and was a late walker. His personality was totally different from any of my children, and he was such a quiet baby back then, and very observant.
The point is that not every baby is alike, and as much as many people will give you baby advice and time frames for your baby's milestones, it all comes down to your baby. Always remember that.
Skip the shoes
When my daughter started to walk, many people swore by shoes and walkers and other things to help her in the process. However, walking barefoot was the winner for all my kids. You see, walking barefoot taught them balance and grip. Now, I'm not saying that they should not wear shoes. What I'm saying is that there are no "special" shoes that will magically make them walk. They walk when they are ready!
Keep them safe
The most important thing you can do as a parent is to keep your baby safe. Make sure your home is safe because once they start being mobile, it's a new adventure for them. Make sure sharp corners are covered and reachable items removed to keep them safe.
Get a diaper that works with them
Having the right diaper that adapts to your baby's active life is important. Once they decide to go and become more active, a diaper that works with their active life becomes necessary because it will prevent leaks and will be more comfortable. Having diapers that leak and are saggy can get in the way of your baby's mobility.
For this reason, Little Movers from Huggies® diapers are created to help your baby in this situation. Their SnugFit Waistband helps Huggies® diapers stay in place, and are created with a shape that provides a comfortable fit that helps to stay in place as your baby moves and plays.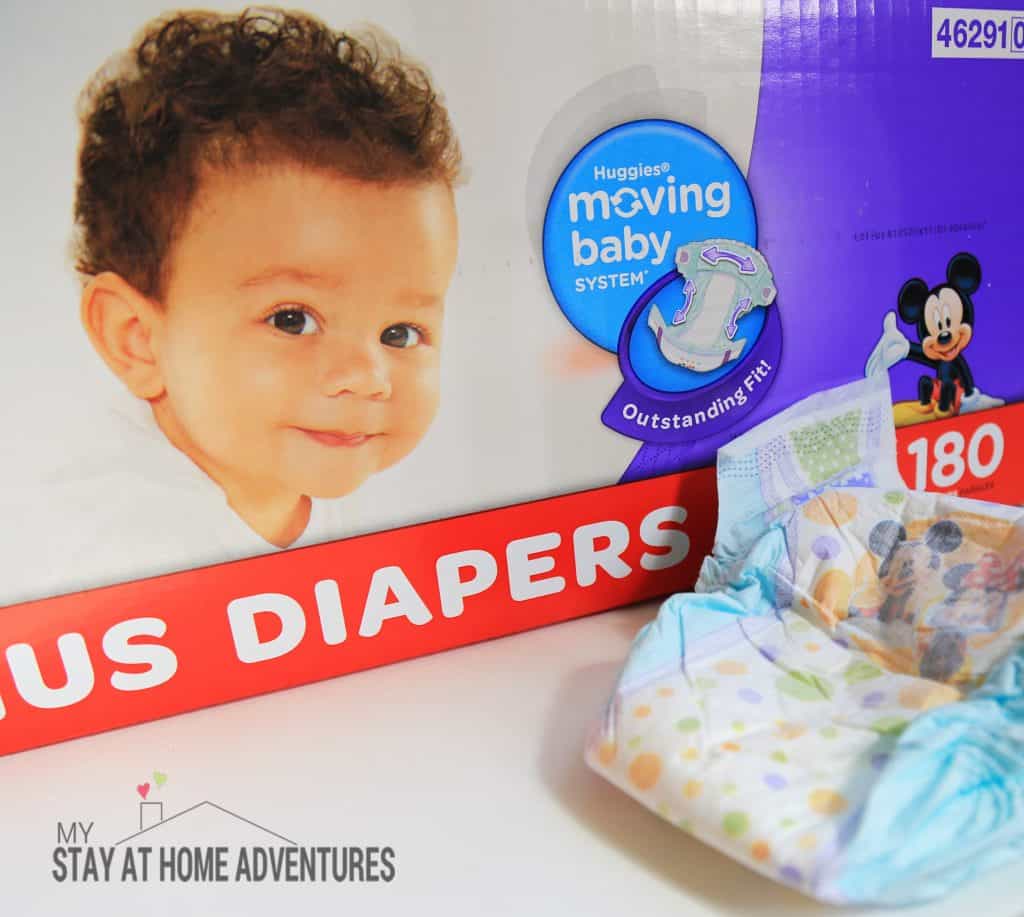 Huggies® now absorbs even more thanks to their new and improved LEAK LOCK® which provides the protection and security needed between changes. Their DryTouch® liner is part of the new Moving Baby System that absorbs on contact and helps your baby stay dry through their new mobile adventure.
Little Movers from Huggies® are the best tool to have when your baby starts to get mobile. Their shape and flexibility will help your baby during their new adventure. If you are interested in learning more about Little Movers from Huggies® check out these facts:
Shaped for fit and flexibility
Available in sizes 3, 4, 5 and 6
DryTouch® liner absorbs on contact
Double Grip Strips for a comfy fit that lasts
Leak Lock Protection for up to 12 hours of protection
SnugFit waistband
Features New Huggies® Brand Moving Baby System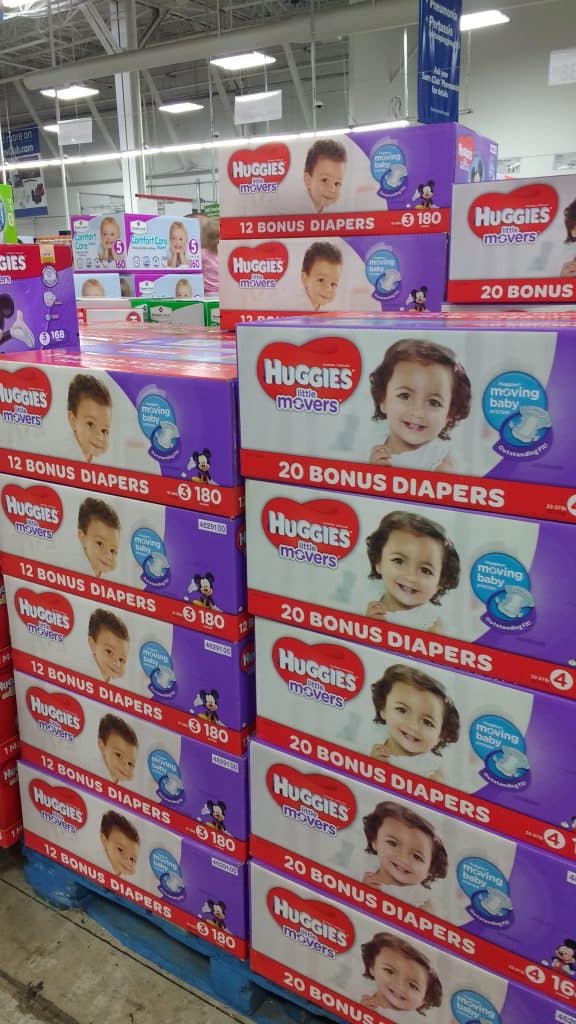 Until July 17th, you will be able to save $3 off when you purchase Huggies® Little Mover diapers at Sam's Club at checkout.
Want to win a $500 Sam's Club gift card?
Check out how to enter this sweepstakes by submitting a photo of your baby and showing what kind of mover he or she is! For more details head over here for a chance to win and good luck!
Save
Save
Save
Save
Save
Save