Car Maintenance With Sam's Club Dare to Compare
This post may contain affiliate links which might earn us money. Please read my Disclosure and Privacy policies here
This is a sponsored post written by me on behalf of Sam's Club. All opinions are 100% mine.
This summer before heading out remember the importance car maintenance plays in regards to car safety. To help your car and your wallet Sam's Club Dare to Compare even is a great start to stay safe and save money at the same time.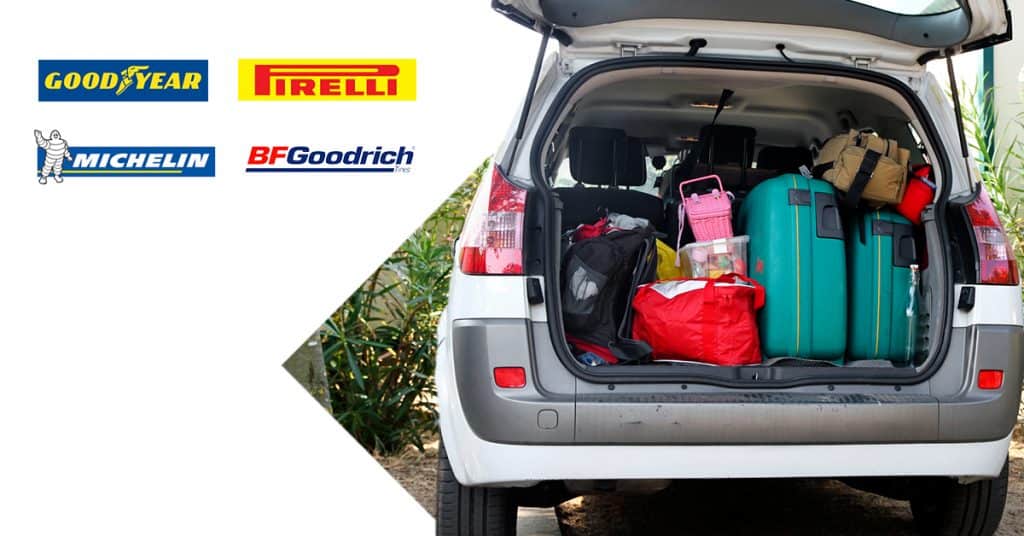 There is nothing more frustrating than the unexpected car trouble when venturing out this summer. You have to admit that encountering car trouble or having a broken down car ruin everything, your trip, your budget, and more.
The good news is that some of that investing in some basic care for your car will increase the life span of your vehicle, and you can get to enjoy your summer with your loved ones.
Keeping up with these types of things will help your car and your wallet:
Break maintenance
Oil check
Filter check
Tire check
We love Sam's Club and we are loyal customers and truly enjoy the savings and convenient it provides our family. Today, I wanted to take the time to go over Sam's Club Dare to Compare event going on to help you in one type of car maintenance you are going to need this summer.
Before you hit the road for this summer, get the best quality tire brands at the best prices. As a Sam's Club members, you will get unbeatable deals on everything which includes auto and tire services!
The Sam's Club Dare to Compare all-in tire offer offers the best tire brands include:
Michelin
Goodyear
BF Goodrich
Pirelli
Sam's Club also offers Tire Installation Packages with each tire purchase which makes this deal unbeatable ($15/tire, $25/dually tire). Simply check it out below!
The Sam's Club Tire Installation Package* provides Sam's Club members with the following benefits and services for as long as they remain an active member of Sam's Club:
Tire Mounting
Tire Lifetime Balancing
Tire Lifetime Rotation
A Value Stem
No Charge Tire Lifetime Flat Repair
24-hour Emergency Roadside Service
* Complete terms and conditions of all Sam's Club warranties and services can be obtained at any Sam's Club Tire and Battery Center location
So what are the deals going on during this Sam's Club Dare to Compare event?
During Sam's Club Dare to Compare event, which ends July 3rd, you will save on the following:
You will get $70 off on any set of 4 new Michelin passenger or light truck tires.
A saving of $60 off on any 4 Goodyear® car, minivan or light truck tires (Savings reflected when you pay in club).
You will also get $60 off on selected sets of four Pirelli passenger or light truck tires. Again, these saving will be reflected when you pay in club.
How does the Dare to Compare offer works?
By following the guidelines below you will be able to save money at Sam's Club.
Bring a valid "all-in" quote from a tire sales and installation retailer to your Sam's Club Tire and Battery Center service counter.
The quote must be printed on dealer/retailer letterhead and dated within the past seven business days.
The tire must be the same brand, same line, same load index and speed rating (service description) as the tire intended for purchase at Sam's Club. Sam's Club carries some club-specific tire lines – in these cases, Sam's Club will compare the club-specific tire line to the equivalent general-market tire line.
Sam's Club considers the following tire lines to be equivalent and will price match accordingly:
Club-Specific Tire Model
General-Market Tire Model
BFGoodrich Touring T/A
BFGoodrich Advantage T/A
Michelin Defender XT
Michelin Defender
Michelin X Radial LT2
Michelin LTX M/S2
Car maintenance is important and with Sam's Club #DareToCompare getting the best deals in tires will help you keep safe and enjoy your summer with the people that matter the most to you, your family.
Save