Last Minute Game Day Essentials You Are Going to Love!
This post may contain affiliate links which might earn us money. Please read my Disclosure and Privacy policies here
This post is sponsored by BabbleBoxx.com and all opinion expressed in this post are 100% my own.
Can we talk about the Game Day for a minute here?
I have a confession to make, and I'm being honest with you here. I love Game Day and not for the game itself.
Through the year Game Day Sunday has become an enjoyable and fun gathering in our home, and though yes, we enjoy football, this mama loves the food part of it.
You know what I mean?
Now if you are like me then this post is for you and the people from BabbleBoxx were kind enough to send me a box full of goodies that will make Game Day the best day ever.
Party pleasers are what we are talking about so let's begin, shall we?
Game Day Essentials You Didn't Think About!
RAGÚ

®

Sauces

One of our favorites is RAGÚ® Old World Style Traditional Sauce, and if you are familiar with this brand, you know you are going to get the best smooth and flavorful spaghetti sauce.

A jar of RAGÚ® Old World StyleTraditional contains two servings of vegetable in every ½ cup of sauce.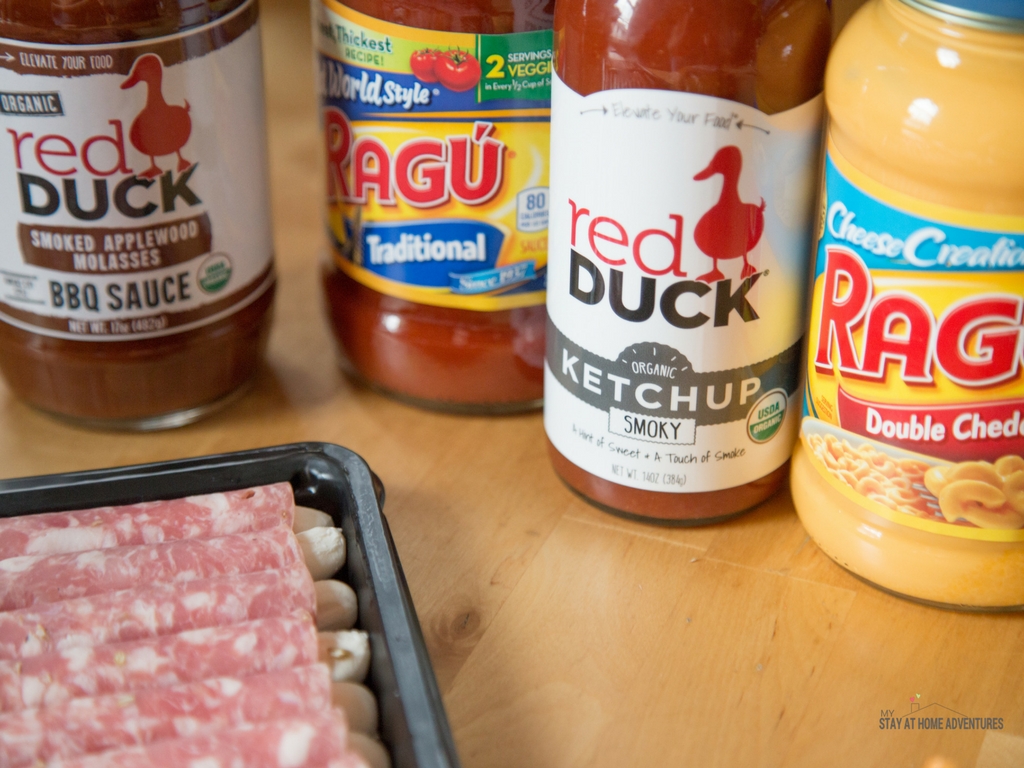 One party pleaser you can make for Game Day is Shredded BBQ Chicken Sandwiches, and this recipe takes 5 minutes to prepare and 30 minutes to create!
Maybe your family and guests are Mac & Cheese lovers like we are here in our home.
RAGÚ® Double Cheddar Sauce is what we used because it contains Cheddar, Parmesan and Romano cheese which makes it for a perfect mac & cheese your family is going to love.
A great Mac & Cheese recipe you can also try for this upcoming big game is Southwest Mac & Cheese. If you know anything about Mac & Cheese is that it has to be baked.
This recipe takes 5 minutes to prepare and about 50 minutes of cook time the green chilies and Monterey Jack cheese will sure give this mac & cheese recipe a kick!
As you can see RAGÚ® sauces aren't just for spaghetti, they make great and quick Game Day appetizers so keep that in mind!
Garden of Eatin'®
Our next product is Garden of Eatin'® and can we talk about a great quality snack? During Game Day I will tell you that this NON-GMO, delicious chips like the Garden of Eatin'® Organic Corn Chips are going to be devoured in no time.
You can find Garden of Eatin'® brand nationwide and look for these must-try flavors:
Corn Chips with Sea Salt
Corn Chips BBQ Black Bean
Blue Corn Chips with Sea Salt.
My favorite is Garden of Eatin'® Blue Corn Chips with Sea Salt because from trying different blue corn chips this one has the best quality taste and if you haven't tried it, you need to!
When it comes to organic corn chips, this is definitely a Game Day snack to have around! To show you the love head over to and downloadable a coupon for $ 0.75 of any ONE variety can be found here:
Now that you can see how these party pleasers are coming along let's get to the next one, shall we?
The BIG AZ® Sandwiches
Wow! Where have you been BIG AZ® Sriracha Chicken Sandwich with cheese delivers a kick with its tangy-sweet hot sauce.
Ok, maybe I'm jumping ahead but seriously have you ever tried any of BIG AZ® Sandwiches?
In case you don't know about The BIG AZ® line of sandwiches that has a variety of meals that are sold in convenience stores around the United States.
They offer 9 lunch sandwiches and 4 breakfast sandwiches you might want to add them to your Game Day gathering!
**If you are planning on enjoying these babies this upcoming Sunday make sure you place them in the refrigerator at least 24 hours before enjoying them.
Now, back to my favorite, BIG AZ® Sriracha Chicken Sandwich. Why may you ask? I tell you that it was so fresh and the flavors were terrific.
Seriously, took me by surprise.
If Sriracha is a bit too much for you their cheeseburger and chicken sandwiches were amazing also!
Midea's MFTN3501 Air Fryer
Air fryers are my latest obsessions!
Last year we decided to give an air fryer a try, and we have been hooked ever since. During the Big Game, you want an appliance that is going to handle your Game Day food and may we suggest Midea's MFTN3501 Air Fryer.
This is Midea's latest model and we are pretty sure you are going to love it as we love ours. You see your guest are going to enjoy fried food that is crispy and oh, so tasty and with less than 80% of the fat that compared to using a deep fryer.
We are talking about 1500 watts of super-heated air that circulates the chamber. You can add a small amount of oil and cook things like fries, wings, and more.
What you might also enjoy knowing is that with this air fryer you can also grill, bake and even toast. The Midea's MFTN3501 Air Fryer estimated price is $89.99 and believe me when I tell you that it is worth it!
We enjoy our and will tell you that the food tastes fantastic!
Formaggio Italian Cheeses and the Artisan Wraps
Formaggio Italian Cheeses is our next item to talk about, and if you want to enjoy a nice salad while enjoying the game, this one is for you.
This award-winning product contains fresh mozzarella that are hand tossed and includes a marinade that has delectable herbs and spices.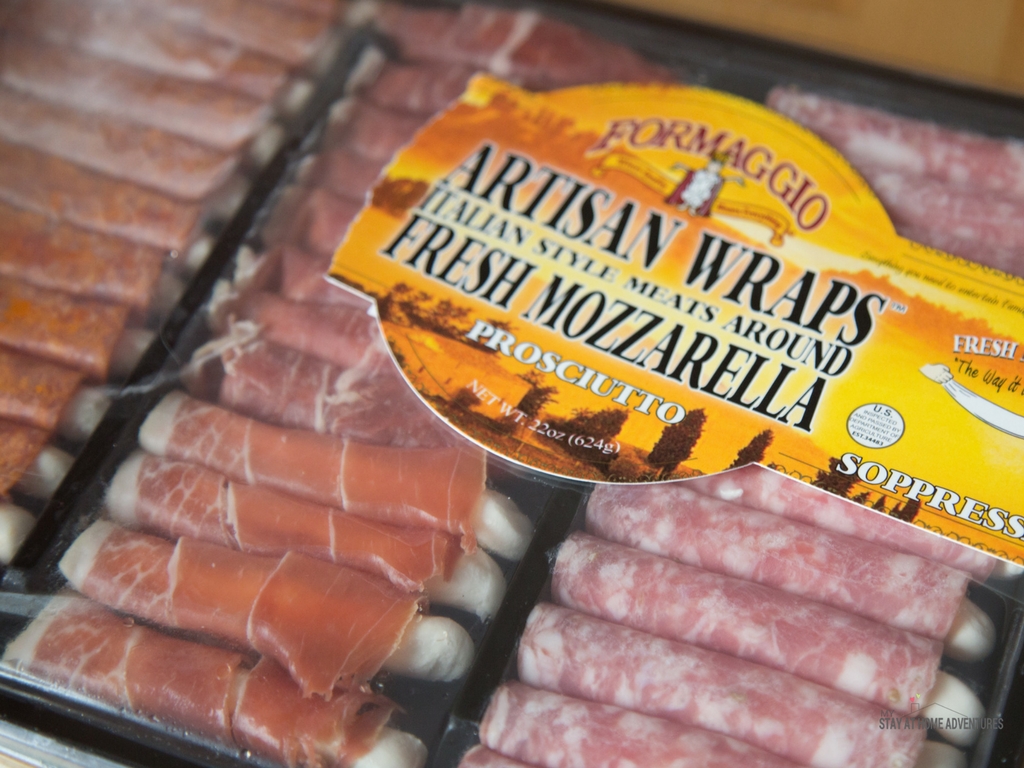 Another item you should consider for Game Day Sunday are Artisan Wraps!
Artisan Wraps are Italian style meats that are wrapped around a finger length fresh mozzarella that are so good your guests are going to enjoy them.
Both the Formaggio Italian Cheeses and the Artisan Wraps can be served at room temperatures, and you can purchase them at your local Sam's Club and Costco.
Smoked Applewood Molasses BBQ Sauce and Smoky Ketchup from Red Duck Foods
Smoky Ketchup from Red Duck Foods is what you are going to need if you are planning on making soups or chilis or substitute for tomato paste.
Smoked Applewood Molasses BBQ Sauce goes well with chicken wings to give it an excellent Smokey Applewood taste but without being too sweet taste.
Both of these products do not contain things like natural or artificial colorings, preservatives or stabilizers!
For a limited time, you can score 25% off any purchase when you use code BABBLEBOXX through February 28th, 2018. Click here for more details.
Conclusion
These amazing ideas for Game Day Sunday are going to be the talk of your guest. You will be creating and offering great quality food to your MVPers!
Don't forget to grab your coupons and your promo codes and experience how amazing these products are not just for Game Day Sunday but for every day.
On this list above what is your favorite for Game Day?