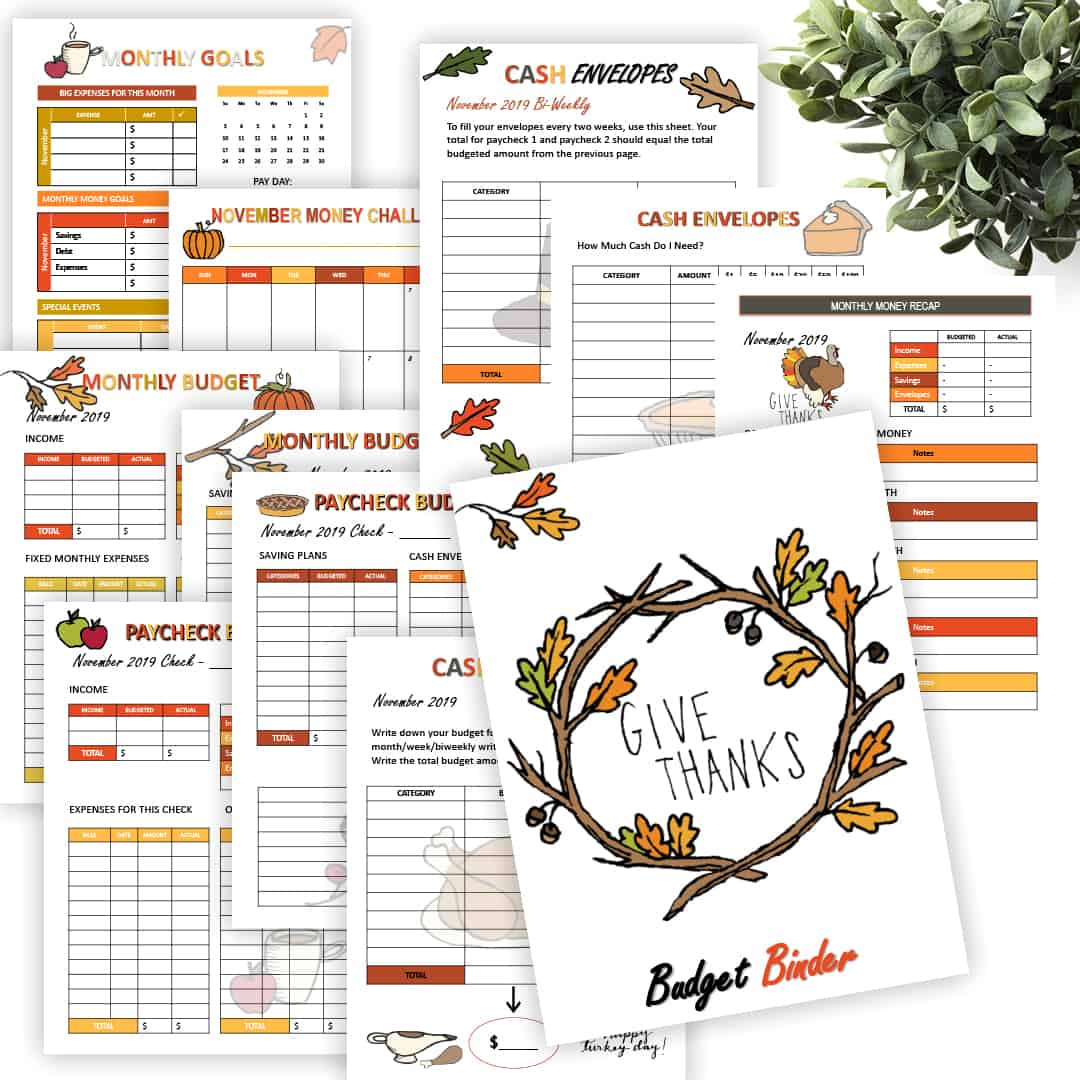 If you are a subscriber to our newsletter the November Monthly Budgeting Sheets are here and ready to download and print!
Why do we gift this to our subscribers?
Let's be honest here for a minute. As a stay-at-home mom budgeting and finances played a role in allowing me to be here.
It was thanks to killing our debt and saving mad money that I quit my job of 15 years and became a stay-at-home mom.
Now, the road was not easy but it wasn't because of finances. The fact that we continue to budget and plan our finances has helped us grow our income.
You might like to read:
At one point in our journey, we had a salary of $30K a year! Thanks to budgeting and planning we are making $50K a year and living a good life.
Here's the point, you don't have to make $100K a year to live life to the fullest!
Managing your money no matter the income is key! Following your budget, creating a plan is the key to success.
I'm not saying you shouldn't increase your income because omg that's our yearly goal and by 10%, but to be strick and dedicated with your budget and planning.
If you want to take action and start managing your money, then sign up for our newsletter and download these free budget printables.
Start there!
It won't cost you a dime!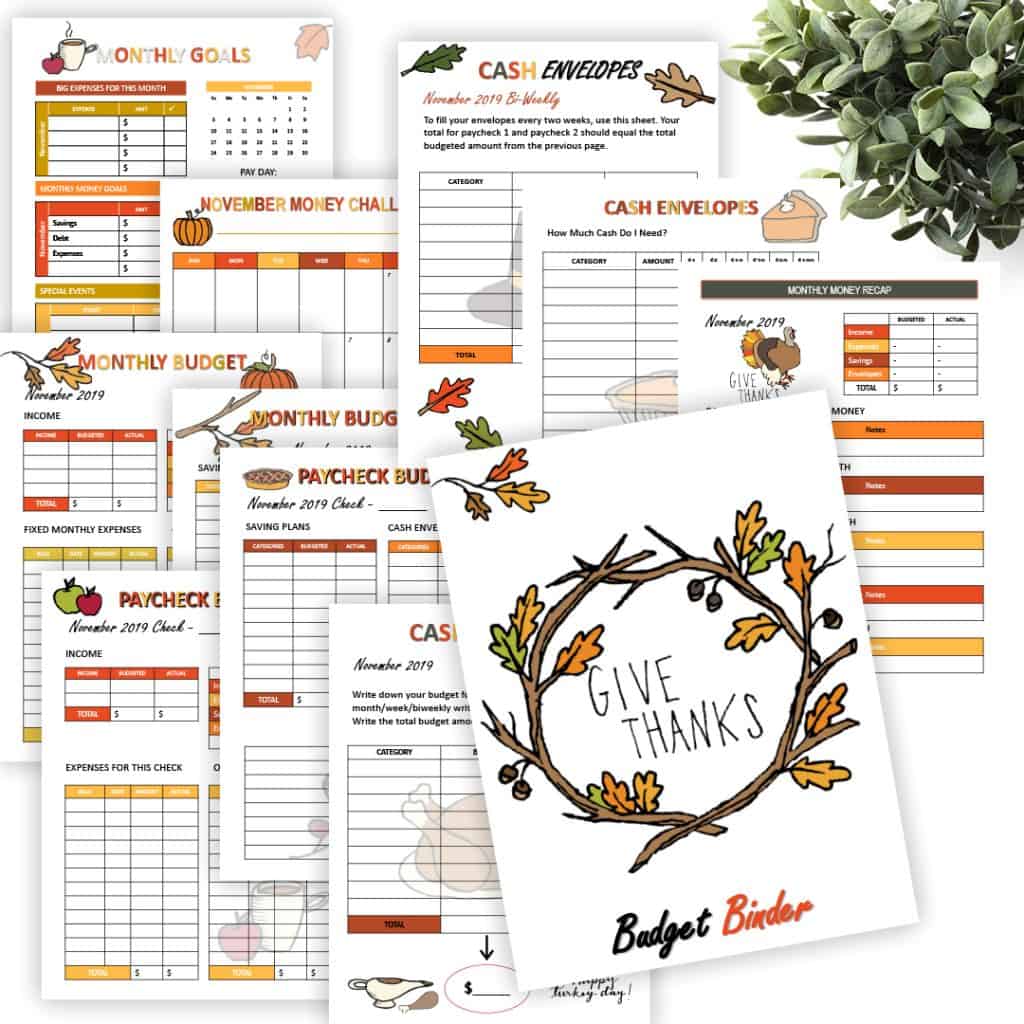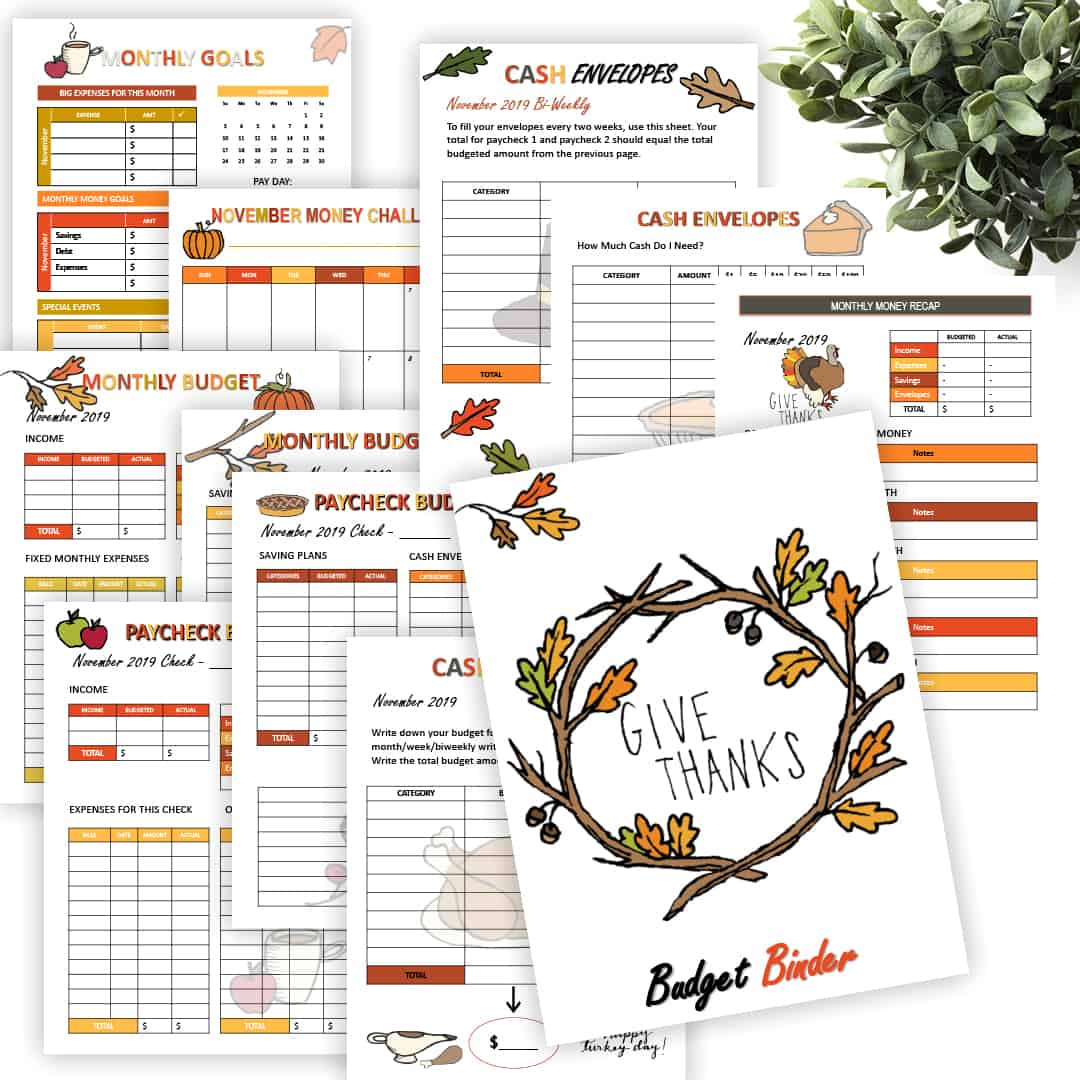 November Monthly Budget Printables
What's included with this budget printable?
The November Monthly Budgeting Printables includes 18 pages.
A cover is provided to use in front of the binder if applicable.
The budget printable comes with:
A November cover
Calendar
Month Goal Sheet
Monthly Budget Sheets
Paycheck Budget Sheets
Monthly Cash Envelope Budget Sheets
Bi-Weekly Cash Envelope Budget Sheets
How much cash do I need? Sheet
Cash Envelope Tracker Sheets
Expense Tracker Sheet
Income Tracker Sheet
Monthly Cash Envelope Tracker Sheet
Monthly Debt Tracker Sheet
Monthly Saving Tracker Sheet
Monthly Recap Sheet
Now let be clear that these printables are what we use EVERY MONTH to keep track of our finances.
Watch the Monthly Budget Video
If you have a Happy Planner Classic, when you sign up to receive our newsletter there is an option to download a version of the November Budgeting Sheets Happy Planner size!
Where to Get Your 2020 Budget Binder Printables
You can learn more about our latest budget binder printables when you click this link.
Learn how to Use The Monthly Budgeting Sheets
The following two tabs change content below.
Latina mom of 4 married to wonderful Greek gentleman. Living in southeast PA and trying to juggle family and a household while trying to earn an income from home. Follow my stay at home journey as I discover how to earn money and save money so we can continue to live debt-free.
Latest posts by Joyce @ My Stay At Home Adventures (see all)