It is that time for you all to know and learn about how much May online income report! Yes, I know it is a bit late, and it is almost the middle of June, but the good news is that I have good reasons as to why is late.
If you thought that April was not so kind to me, May was great and bad at the same time! Crazy how life is! May 29th we welcomed our Baby E in a less than an hour delivery only to end up at the OR and close to 2 weeks later still recovering which have lead to me being absent from my blog.
So all thoughts about writing and doing anything else but focusing on my baby and my health was what I have been doing. I sincerely hope you all forgive me and continue to love me! I will write more about my delivery and operation since this post is all about how much money I made online in May.
May Online Income Report
As bad as my pageviews are I'm part to blame and also is summer time. I know I should be crying and be upset about it, but if it weren't for other more important events in my life I would be honest and tell you that I would be sobbing.
I also want to say that having family and friends is great as well, and honestly even I don't know what I have done without any of them. From taking care of my family, my blog, and social media, my family and friends have been fantastic.
Personally, I love to see the positive in things no matter how bad and frustrating I get. I need to laugh and the sad part these past couples of weeks is that laughing causes me pain! LOL, I have the same approached about blogging, though my pageviews are tanking, I have to find the positive and keep on going.
You see May was bad and pageviews but impressive in income and like what many other bloggers have mentioned before is not always about page views, and you know what I can see that in some way.
Once you see my income report, you will understand why!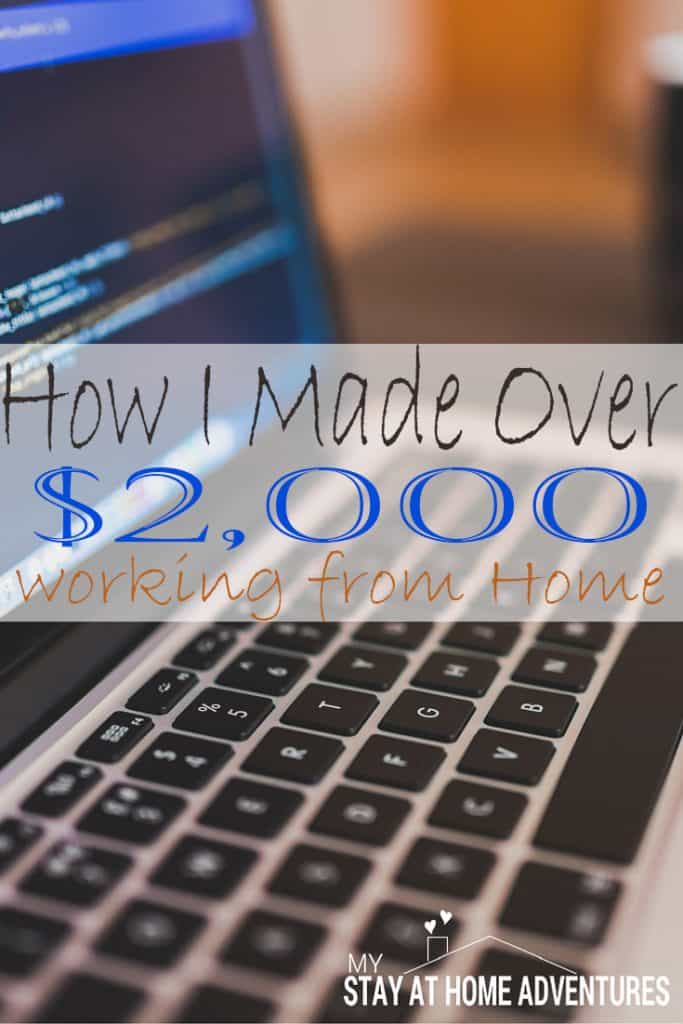 May Social Media Update *count as of 6/11/16

Pinterest –11000 May –14,259 <— nice!
Facebook –8100 May –8270
Twitter – 1828 May –1864
Page views – 73,630 – Oh June will be worst!

Below is the income my blog generated, by ads only, during the month of May. The reason why is because my goal is to increase my ad network income each month and this is a personal goal of mine; however, the actual money I got paid will be shown separately.
Ad Network Income: $485.77
Adsense – $113.36
Media Net – $34.04
TBN –$339.37
Now this is the money I received in my accounts.
Escalate Network – $28.75
Media.net – $00.00
Adsense – $00.00
TBN – $186.36
iConnect – $530.00
Izea – $0.00
Clever Girl – $150.00
Linqia – $540.40
TapInfluence – $350.00
Misc – $0.00
Affiliate – $577.60
Total amount paid in May – $2,363.38

The question that you are probably asking is how I managed to make that much money and here is my answer. You see the amount you see above is the amount paid from jobs I took months ago. Some jobs paid me within days of completions and others paid me 60-90 days later.
The ad network income above that is the amount the blog just generated last month. It is not what I got paid so far.
Add the additional monthly expenses:
BoardBooster – $25.00
Advertisement – $10.93
Canva – $10.00
Hosting, Domain, design -$308.43
Izea – $0.00
Giveaway – $00.00
Travel – $16.00
Writers – $00.00
Misc. – $38.00
Total Expenses – $408.36
The web designed was completed last month, and I paid the last of the $200 during the month of May. I hope you like it because I love this new design, and I hope you do too. I also renovated another site too.
I didn't spend much on advertisements during the month of April, but wait until you see June!
So overall I am super excited about the amount of money I generated during the month of May. I know it won't be this high for a few more months, and that is OK.
So how did the month of May treat you? Did you reach your goals?
Save
Save
Save
Save
The following two tabs change content below.
Latina mom of 4 married to wonderful Greek gentleman. Living in southeast PA and trying to juggle family and a household while trying to earn an income from home. Follow my stay at home journey as I discover how to earn money and save money so we can continue to live debt-free.
Latest posts by Joyce @ My Stay At Home Adventures (see all)