How to Start Your Own Daycare
This post may contain affiliate links which might earn us money. Please read my Disclosure and Privacy policies here
If you enjoy taking care of children, you may have considered opening an in-home daycare. An at-home daycare is a wonderful option for stay-at-home mothers. With the pandemic happening now, you are going to see an increase in parents looking for child care.
But you may wonder how to open a home daycare. Running a daycare is a little more complicated than babysitting a bunch of children.
There are rules and regulations that must be followed. If you're serious about turning this into a career, you'll need to be just as serious about properly opening a home daycare.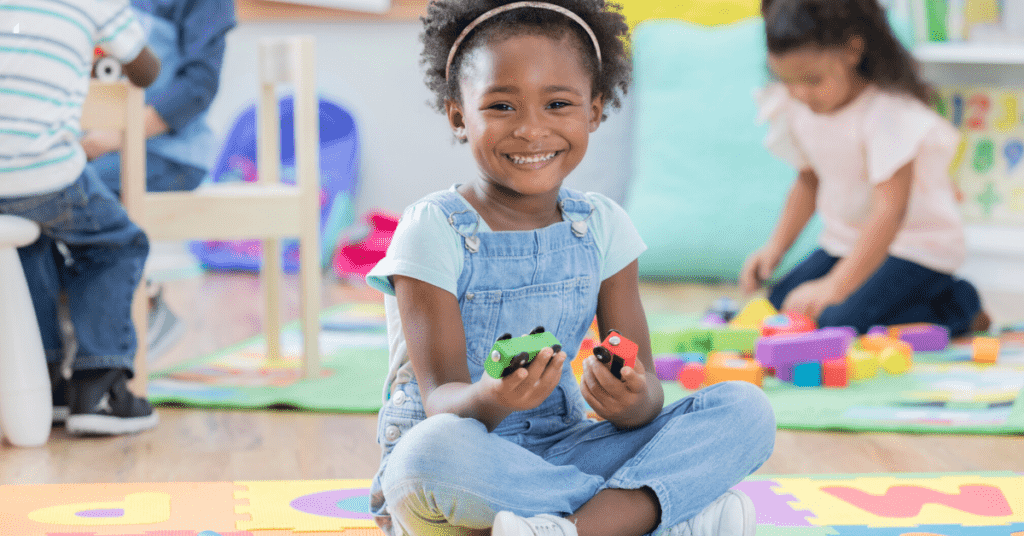 How to Start Your Own Daycare at Home
As mentioned above, it's harder than just deciding to babysit several children in your home. You will need to consider who your target audience is and create a business plan. You'll especially need a business plan if you need financial help in starting your business.
Let's first consider your target audience. Who needs a home daycare service? Chances are its parents who work outside the home. Even parents that work from home may benefit from the service. Regardless, you're targeting to busy parents that need someone to watch their children during the day.
Now that you have your target audience in mind, you need to consider how your business will stand out from the competition. This will require a bit of research on your part.
You'll need to see what's available in your area. What does each daycare offer? What are the costs? What makes each of them unique? Visit each business as a parent and consider each business from a parental view. This will better help you list the pros and cons of each business.
This is also the time to start working on your brand. What will the name of your business be? What will the feel of your business be like? Will you go with fun and playful or educational? What do you hope for kids to get from the experience?
In other words, you need to build your business in your mind and on paper to convince not only banks but to convince parents as well.
When it comes to financial planning, it's better to overestimate. You will need to plan for supplies, insurance, food for the children, extra staff members, and any alterations that will be needed in your home.
Once you have a business plan in hand, you can then approach banks to request funding. This is one of the biggest hurdles for opening your business.
Convincing a bank that your business is unique enough to stand out and get customers isn't easy. You may be turned down by the first few banks you try. Learn from the experience and alter your business plan with their criticism in mind.
After you've obtained funding, you can then gather the supplies needed and make changes to your home to get your business ready for customers.
The last step will be marketing. You will need to sell your business and yourself to parents. Take pictures of your home, start a Facebook page, get word of mouth going among friends and family, hang fliers in grocery stores, etc.
There are many ways to market your business for free. Spend the time doing as many of these as possible.
You might like: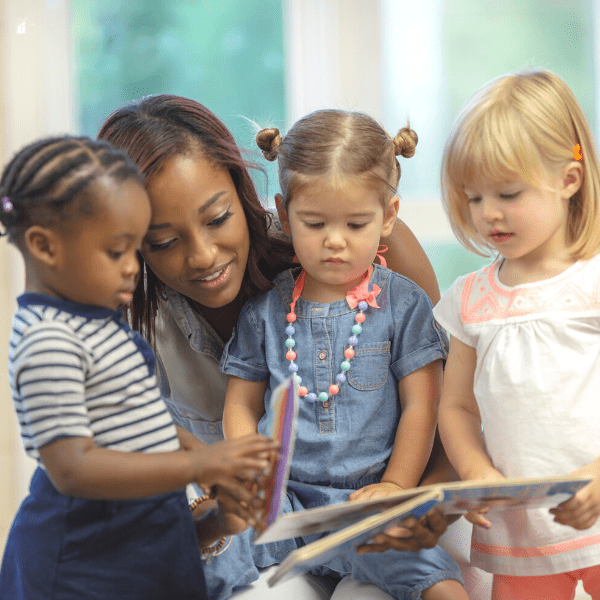 Do you need a license to run a home daycare?
The rules and regulations of a home daycare vary by state. It is very important that you follow these rules closely. Some states may not only require a license but will also require training and inspection of your home to make sure it is safe to be used as a home daycare.
However, in some cases, a small number of children may be cared for a few hours a day without licensing. It all depends on your state. The ChildCare.gov website has a wealth of information on the subject.
How much money can you make owning a daycare?
Of course, before you open a home daycare, you must determine if it will be beneficial for you and your family.
Owning a daycare will result in varying salaries depending on where you live. Obviously, people in New York City would be able to pay more than parents in rural Iowa.
The amount made will also depend on the regulations regarding how many children can be cared for in your state.
However, let's say that your price is $60 per day, per child and you can care for 5 children at a time. If you care for these children 5 days per week, your weekly salary (before expenses) is $1500.
Do daycare owners make good money?
That depends. It's important to realize that the work isn't steady. Customers will come and go. People move, decide to care for their kids at home, and kids grow out of daycare. You'll need to constantly be thinking of the future and building an emergency fund for those times when business is slow.
The amount you make will also depend on the need in your area. If you're competing with several home daycare centers, you may just barely make your financial obligations. This is why it's so important to do your research before committing.
Things Needed to Start a Daycare at Home
Not only may you need a license and home inspection, but there are other things you need to start a daycare at home.
As mentioned above, you will need a business plan and insurance. You will also need areas of your home to be designated for your daycare.
This includes indoor and outdoor spaces, an eating area, and a childproof restroom. You will also need safety equipment in your home, such as cabinet locks and outlet covers and first aid kits.
If you plan to open your daycare to infants and toddlers, you will need cribs and playpens.
If you already have children of your own, you know the things you need to keep children safe and comfortable.
Lastly, you need an activity plan. Most parents will choose a home daycare based on what their children will be doing during the day.
In other words, many people want their children to be exercising, playing, and doing educational and/or creative activities. A good activity plan can help you stand out from your competition.
Home daycare Prices (Average cost of daycare – what parents will pay) Check childcare sites.
The average cost of daycare truly depends on where you live. A rough estimate is $200 per week, per child. With that said, many daycares charge more for infants and toddlers and reduce the price once the child turns two.
If you think of the rough estimate as $200 per week and care for 5 children, that's $1000 a week. Again, these are rough estimates and will vary based on state, income levels, etc.
Books About Starting a Daycare
If you're still interested in furthering your knowledge of starting a home daycare, there are many wonderful books out there on the subject. The following list offers a few great books to get you started: