When I started to use coupons, it was to save a few bucks on diapers, formula, and any other items I needed. I never thought that coupons could save me tons of money or that the the use of coupons would help me to get out of debt. Now that my credit cards and loans are paid off, I continued to use coupons, but in a different way. The way coupons are being used has evolved through the recent years. I no longer coupon the way I used to, and it's not because my debt is paid off. It's because in 2015, many of us had changed the way we coupon.
As the years passed and technology improved, so did the ability to use coupons and save money. I used coupons because I didn't have money and I needed to pay my debt, and I had time to coupon. Til this day I still use coupons and I still love to save money. Even as I stat to earn more money, I wouldn't give coupons up; however, the way I use coupons has changed and I'm here to tell you why I coupon this way now.
Coupons have evolved from Sunday papers, to online coupons, to phone apps. My life has change from what it was a few years ago as well. We are a one vehicle family and I'm more busy than before. For these many reasons, the way I coupon has changed to accommodate my new life. If you are like me, busy and seeing a change on how you coupon, you will relate to this post.
How To Use Coupons The New Way: Why I Coupon This Way
Money Apps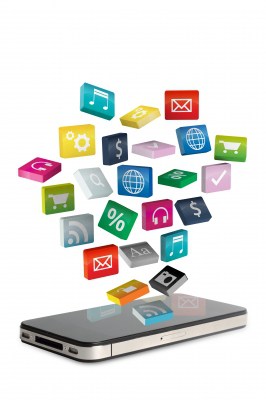 In 2015, the way many of us use coupons does not require big binders, nor hours of cutting and sorting. Maximizing your savings sometimes requires more than just coupons and a sale. It requires rebate apps, money savings apps, or money earning apps (whatever you'd like to call them). These rebate apps have change the way I save money and how I use coupons.
The rebates apps were not around a few years ago, and now that they are, it is amazing how convenience they are. They help you save money on almost every product around. From eggs, to healthier food, you will find rebates on your favorite brand on rebate apps.
There are many rebate apps out there, below is a list of my favorites and must-have apps that will help you earn money.
Many of these apps are simply amazing to have, I recommend downloading them to your smartphone or tablet.
Online Coupons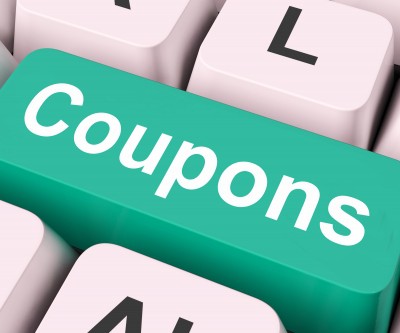 I print my coupons online to save me money and time. I do purchase the Sunday paper, but this might be coming to an end soon. You see, cutting and sorting coupons is time consuming; as much as many might disagree that you will find the best coupons inside your Sunday paper, it's not the best for me.
I am in no way an extreme couponer, but I love to maximize my savings in any way possible. I don't cut every coupon there is because we really don't eat, nor use, every item that has a coupon available. When I print my online coupons, I am more in control of what coupons I will use.
Do I use multiple computers to print? Heck yeah. As I said before, I love a deal; just like many others, I just don't like the time I waste cutting and sorting Sunday paper coupons. When I print coupons online, I print what I need and when I need them. By printing online coupons, I avoid wasting time with cutting and sorting.
Also, when I get told that you find rare coupons inside your Sunday paper, that is not always true. You may find rare and hot manufacturer coupons online. An example will be a brand's Facebook page offering special coupons for a day. You will find rare and high value coupons this way.
Shopping Less Stores
I am sticking to shopping in less stores than what I used to. We are a one vehicle family, and to be honest, I can't shop in every store that has a bargain for a week. I am sticking to one, two, or maybe three stores; one of them is Target.
Target, for me, is one of the best stores to use coupons and digital apps to maximize your saving. Yes, I do go to other grocery stores and sometimes I do shop online because when you add the time I spent going from store to store trying to get the best deal, my gas budget suffers.
Also, many stores do comp (compare) prices from other stores, this helps me get the item on sale and save on gas. If you want to continue to save money using coupons, I suggest you cut down on the stores you shop and stick with the stores that saves you money. Mine is Target.
Shopping Online
I shop online for groceries and I save tons of money. If you haven't noticed that there are many other ways to save on groceries that doesn't require you leaving your home, I don't know where have you been. Using Swagbucks and other online rebates, I have been able to get groceries from Amazon.com or other sites for cheap.
Amazon has Prime Pantry, where you get low prices on groceries and additional savings because they offer digital coupons, hundreds of them; all delivered for $5.99 for each Prime Pantry. Believe it or not, some of these items are a great price, and it's deliverable to your home!
When you go through third party sites, like Ebate or Shop At Home, you can get rebates as well. Shopping online can save you more money than going to the store. Recently, many online sites do have groceries available, and you can score additional savings.
The new ways to save money on groceries are amazing. It doesn't mean I have abandon my coupon loving ways, I just upgraded, if that's the term to use. I always say you have to do what works for you, and changing the way I use coupons is working for me right now.
I will not give up on using coupons and saving money, but you have to adapt and use what's available that works for you. The reason I coupon this way? It works for me and it continues to save me and my family money. I hope it helps you too.
How have you changed using coupons? Do you still use coupons? Do you use more or less? Tell me how the way of using coupons has changed through the years.
Image courtesy of KROMKRATHOG at FreeDigitalPhotos.net
Image courtesy of Stuart Miles at FreeDigitalPhotos.net
I was featured at Thrifty Thursday! LivingWellSpendingLess.com

Save
Save
The following two tabs change content below.
Latina mom of 4 married to wonderful Greek gentleman. Living in southeast PA and trying to juggle family and a household while trying to earn an income from home. Follow my stay at home journey as I discover how to earn money and save money so we can continue to live debt free.
Latest posts by Joyce @ My Stay At Home Adventures (see all)