Add Pops of Color to Fall Landscaping
This post may contain affiliate links which might earn us money. Please read my Disclosure and Privacy policies here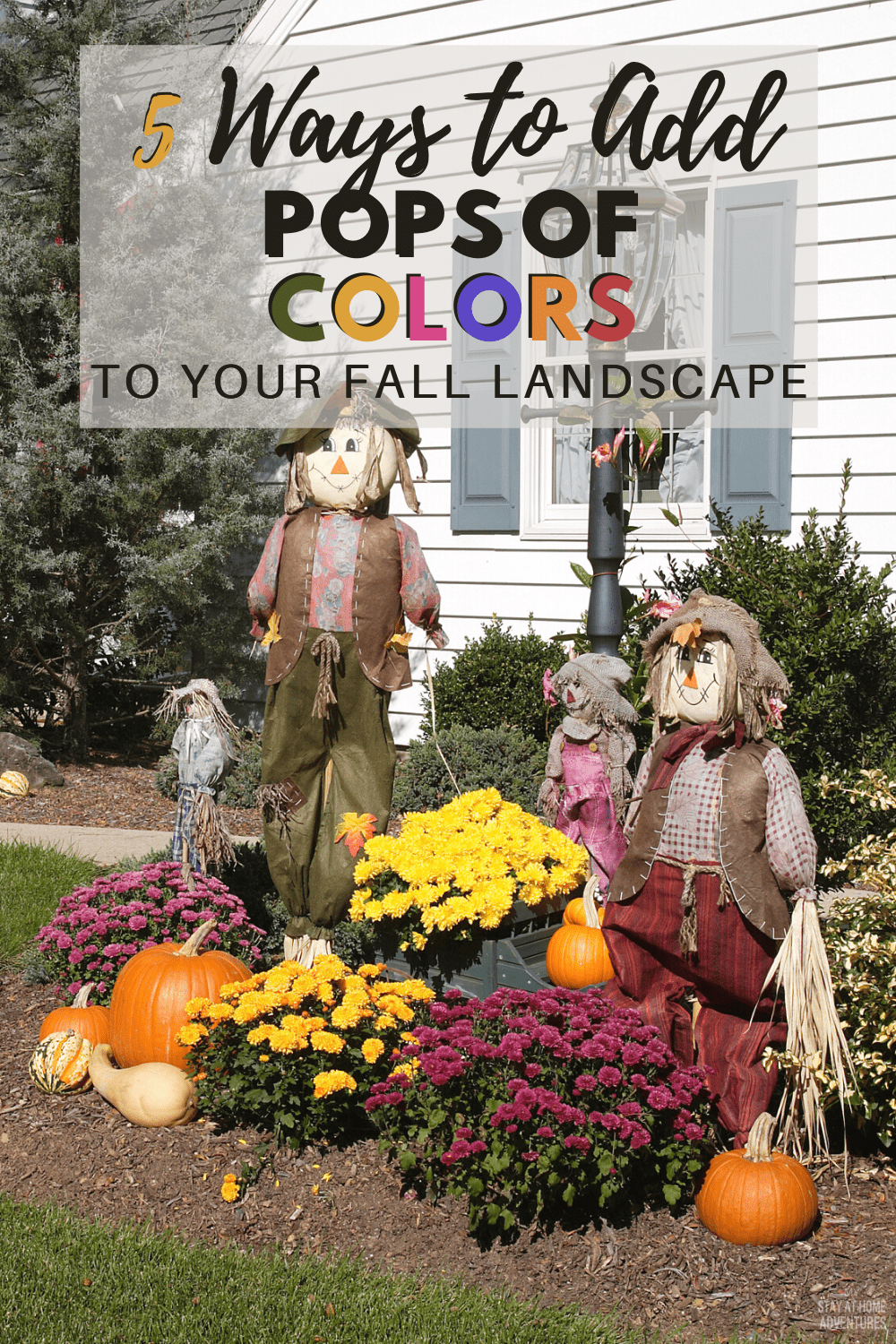 Fall landscaping doesn't have to be drab and boring. As the seasons change, you can add flowers and decorative elements to make your landscaping really pop. Let's take a closer look at adding pops of color to fall landscaping.
Which flowers bloom in the fall?
Some of the best fall flowers include mums, pansies, black-eyed Susans, and dahlias. Of course, there are many others, but when people think of fall, they immediately think of these iconic varieties.
Do I need to put down mulch in the fall?
It's great to put down mulch in the fall. Mulch acts as a natural weed barrier. It keeps plants hydrated and helps protect roots from cold temperatures. You can use either natural or rubber mulch to benefit your plants.
Which fall plants attract birds?
If you want your yard to continue attracting birds, there are a few flowers you can plant. Sunflowers, coneflowers, black-eyed Susans, cornflowers, and daisies all attract songbirds.
5 Ways to Add Pops of Color to Fall Landscaping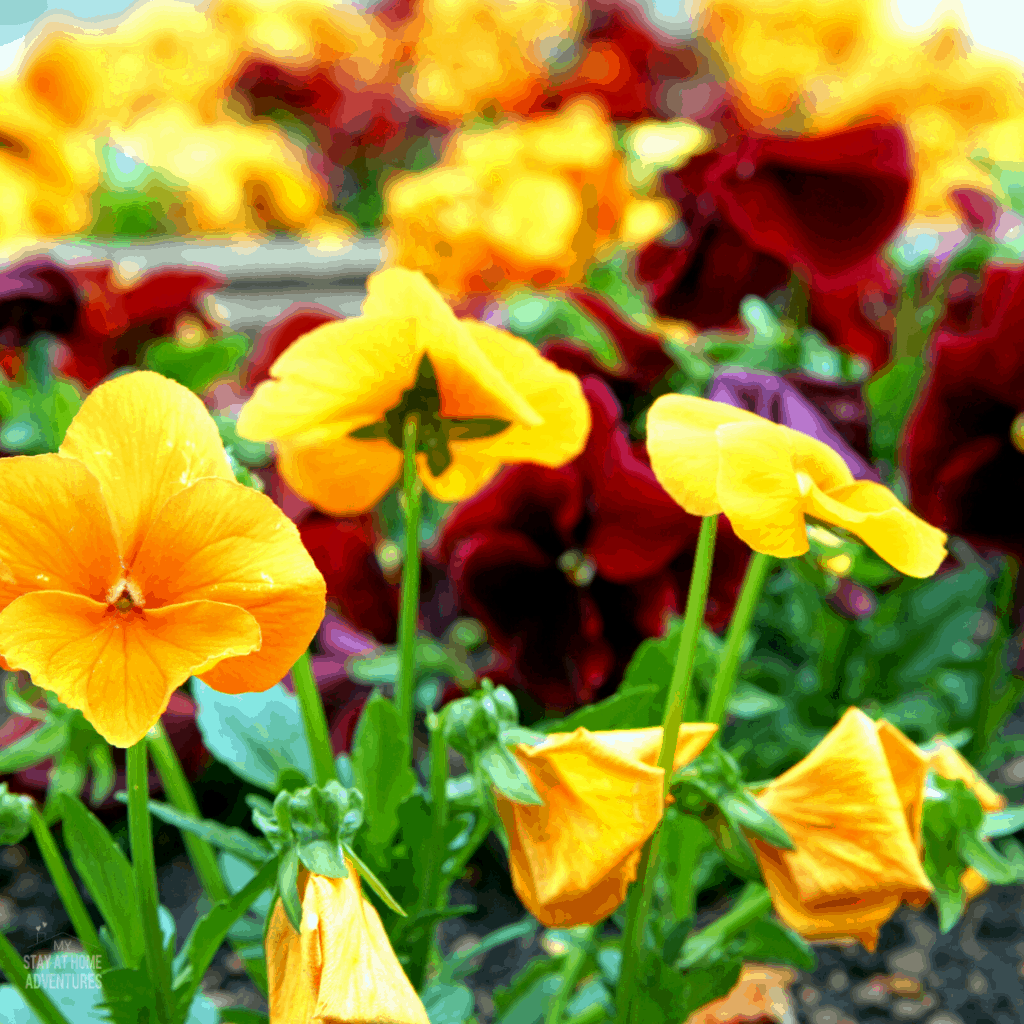 Plant Pansies in Flower Beds
Pansies are wonderful for flower beds because they spread out and fill in the area really well. They also come in a variety of colors, giving you the option to play around with colors.
If you have areas that are a bit bland after the summer bloom, plant these in mid to late summer to have beautiful coverage during the fall.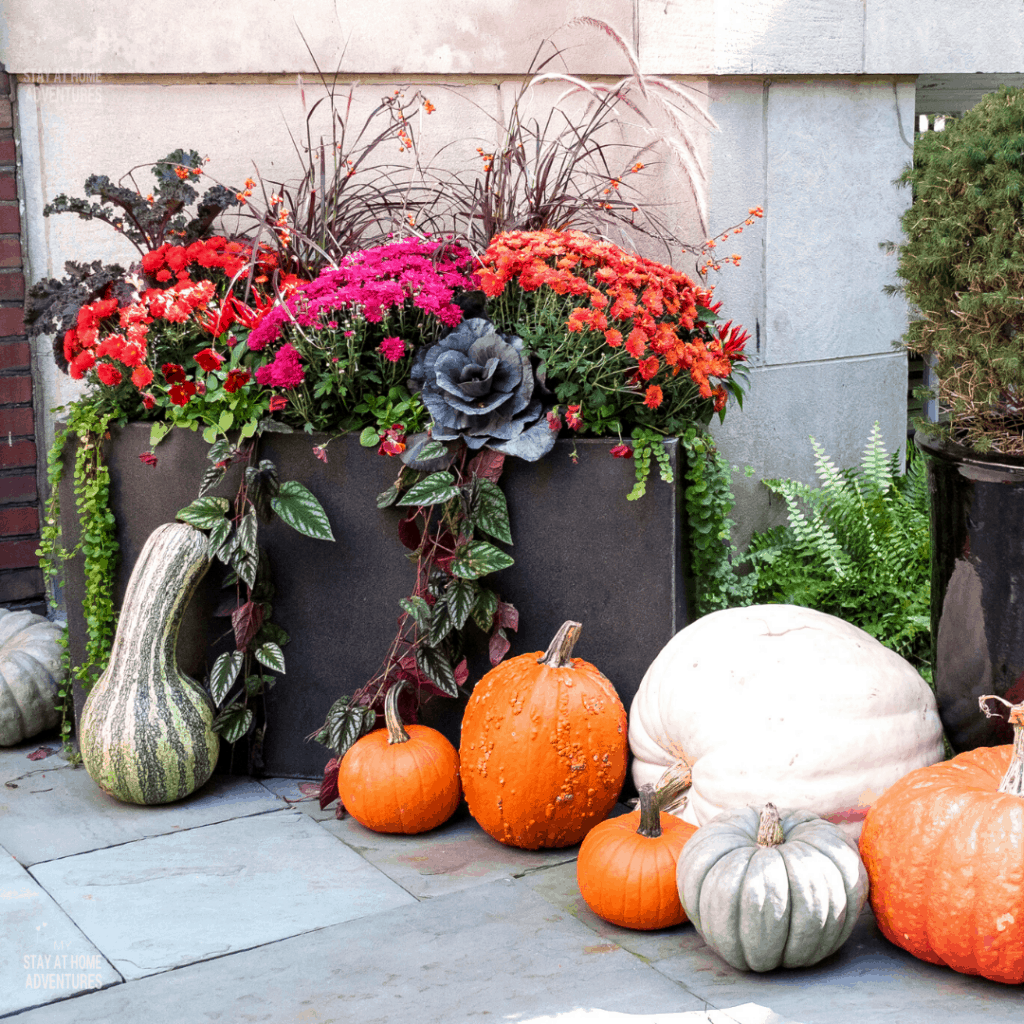 Use Natural Elements
If you want to add beautiful color to your fall landscaping without planting anything, use natural elements. Pumpkins and hard squash come in a variety of colors and sizes.
You can use these to create fall displays that are festive and colorful. Get a couple of bundles of hay to sit everything on, and you'll have a nice focal point for your front yard.
You might like these posts: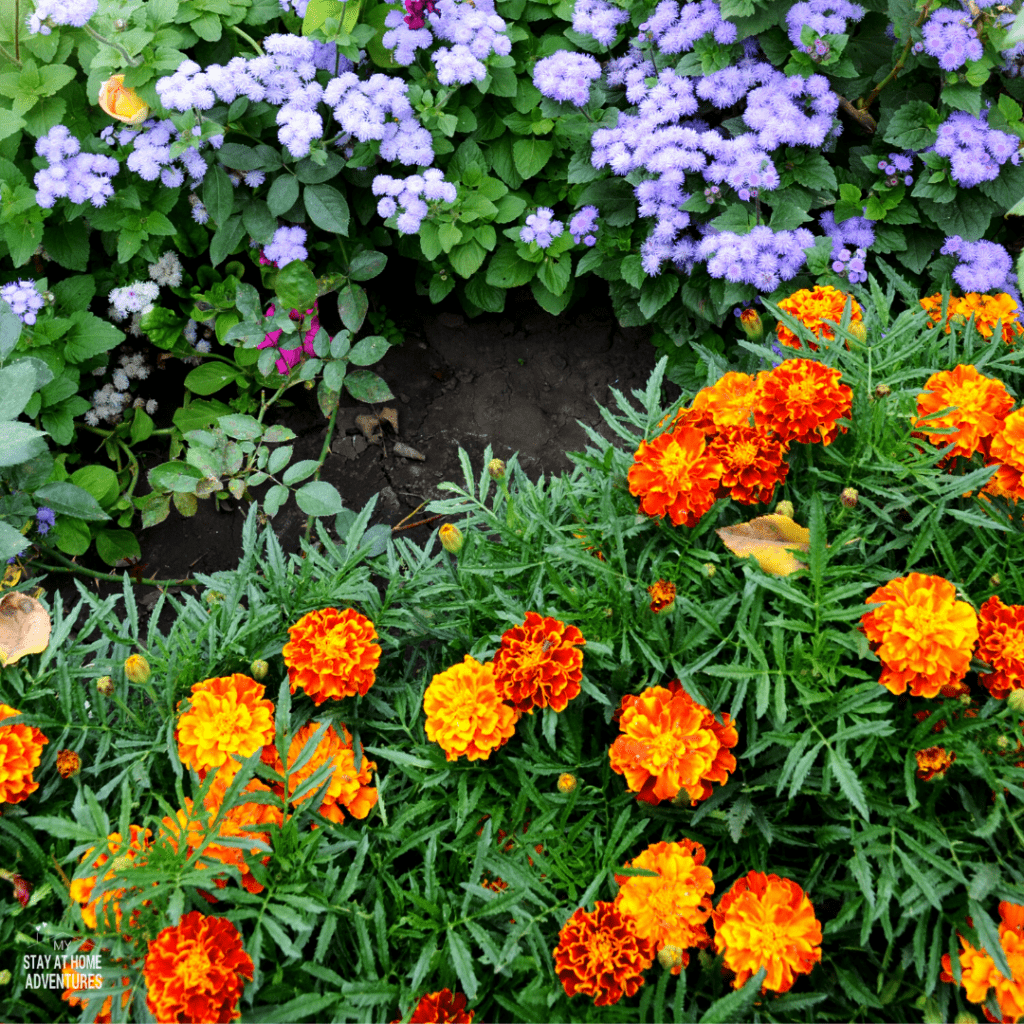 Add Color to Blank Spaces
After summer is over, you may have areas that look empty. For example, if you have a garden wall where summer plants climb, you may want to hang colorful lanterns in that area or even paint a mural. The idea is for the space to be beautiful no matter what time of the year it is.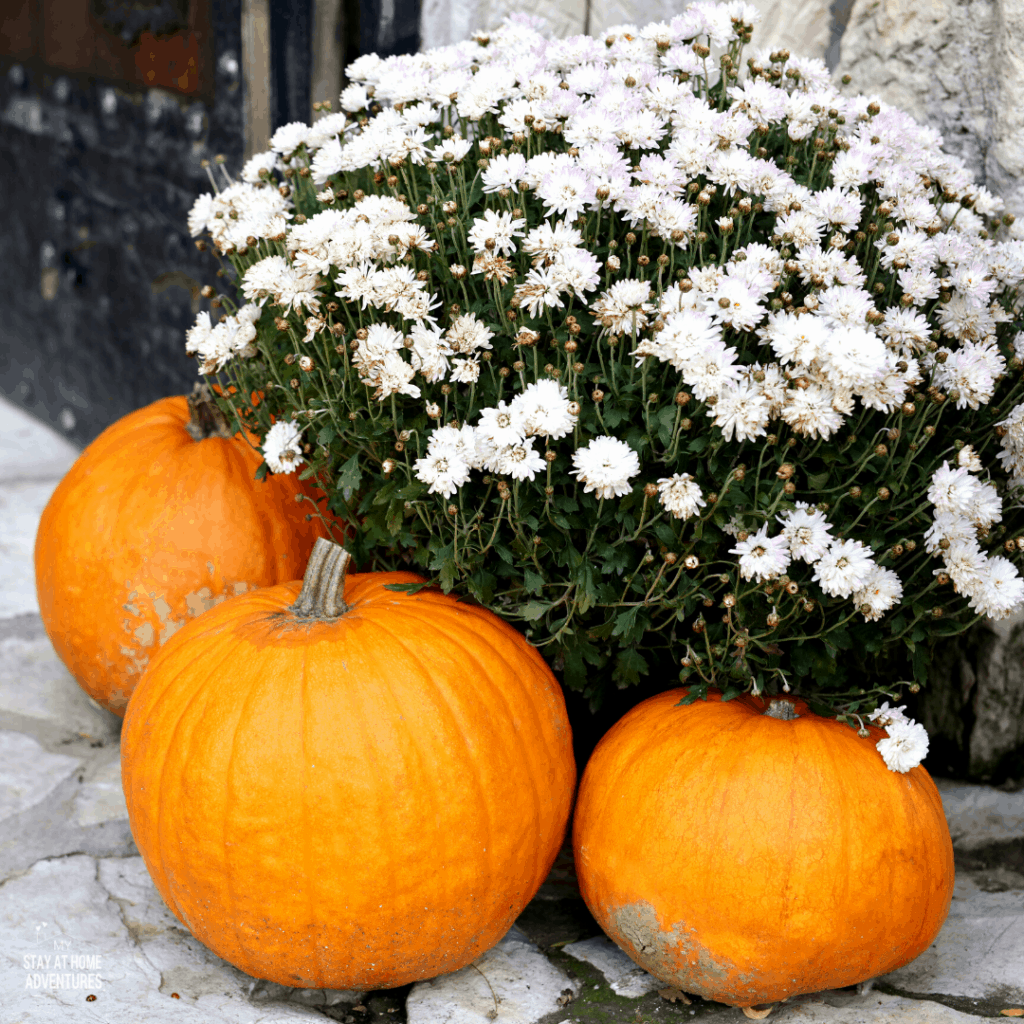 Fill Planters with Mums
Mums absolutely scream fall. There's something about them that immediately makes you think of crisp fall weather. Mums are easily found in red, orange, yellow, purple, pink, and white. You may be able to find other colors through specialty shops.
These are wonderful for large planters that you might use to flank either side of your front door or steps. You can also hollow out pumpkins and plant mums in them. If you want your mums to last, you can plant them and then deadhead them when the blooms are gone. They will come back year after year.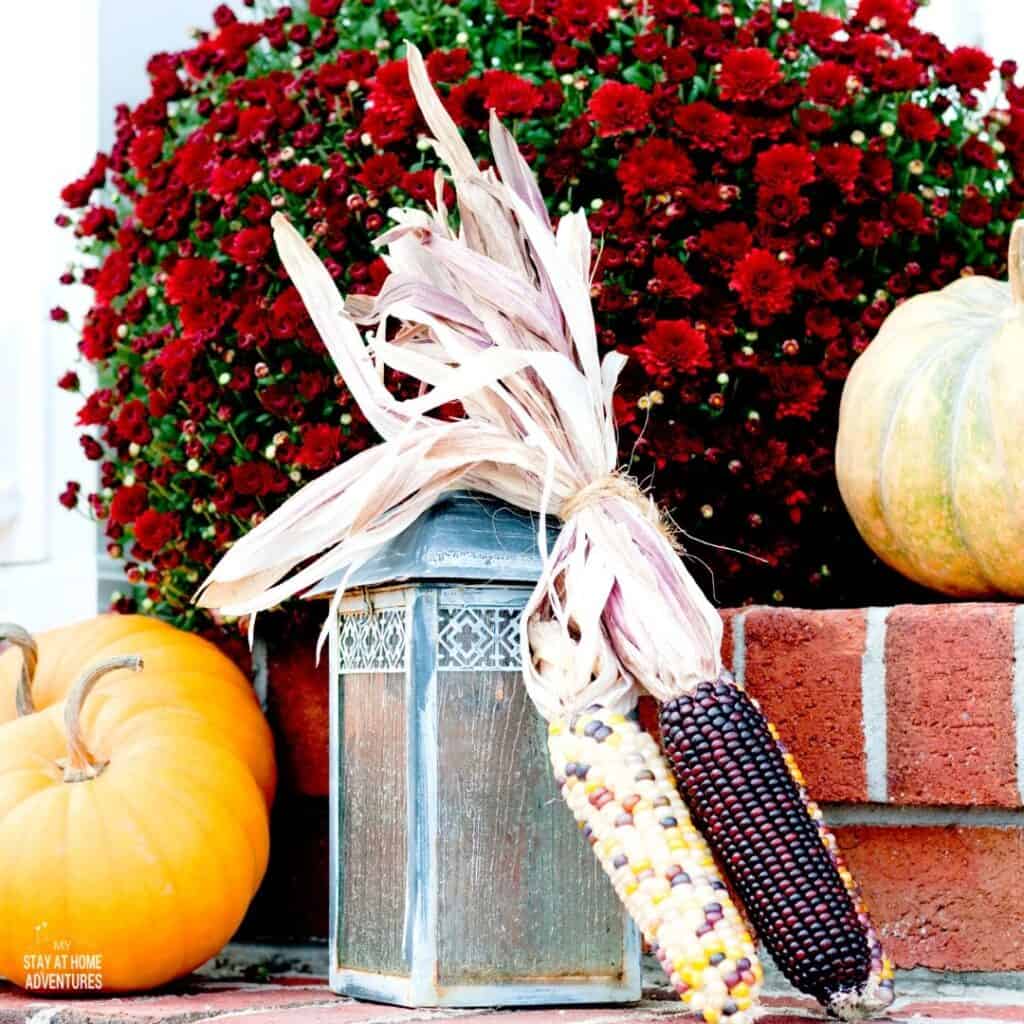 Incorporate Decorative Pieces
Last but not least, don't be afraid to incorporate decorative pieces. During late October, your fall landscaping will begin to look barren.
Decorative pieces will continue to give your yard pops of color long after all the flowers are dead. For example, you can add colorful stones to your flower beds. Garden flags are also a nice touch. Take a look through the garden section and see what catches your eye.
It's easier than you might think to add pops of color to fall landscaping. It might be creating a fall display using natural elements or incorporating decorative pieces. Either way, you can make your yard gorgeous no matter what time of the year it is.