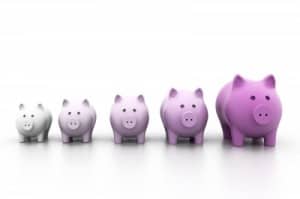 Happy Thursday everyone! Good to know that we made it another week. If you haven't heard some of us are enjoying a nice size snowstorm. We are getting over a foot of snow. That being said this is probably why I'm doing great saving money this time of the year. I can't go anywhere to spend it. I hope you are hanging in there and continuing this challenge. That's why they call it a challenge after all. So let's begin our coverage of 52 Week Saving Challenge Week 7.

52 Week Saving Challenge Week 7
Week 7
Save/Deposit $7.00 Total = $28.00
Week 7 Reverse
Save/Deposit $46.00 Total = $343.00
Totals like this is what keeps me going! If you are having trouble keeping motivated go back as to why you wanted to start this challenge in the first place. Are you tired of being broke? Do you have money problems? Are you saving for Christmas? Think of your reason why you decided to start this challenge and keep going.
Remember that if you are interested in getting an extra $50 simply open a Capital One 360 Checking account. This is the account I am using for my challenge. Read more about it here.
If you are interested in joining this challenge and want to catch up with my progress click here.
Until next week!
Photo Credit:ddpavumba
The following two tabs change content below.
Latina mom of 4 married to wonderful Greek gentleman. Living in southeast PA and trying to juggle family and a household while trying to earn an income from home. Follow my stay at home journey as I discover how to earn money and save money so we can continue to live debt-free.
Latest posts by Joyce @ My Stay At Home Adventures (see all)