52 Week Saving Challenge – The Game Plan
This post may contain affiliate links which might earn us money. Please read my Disclosure and Privacy policies here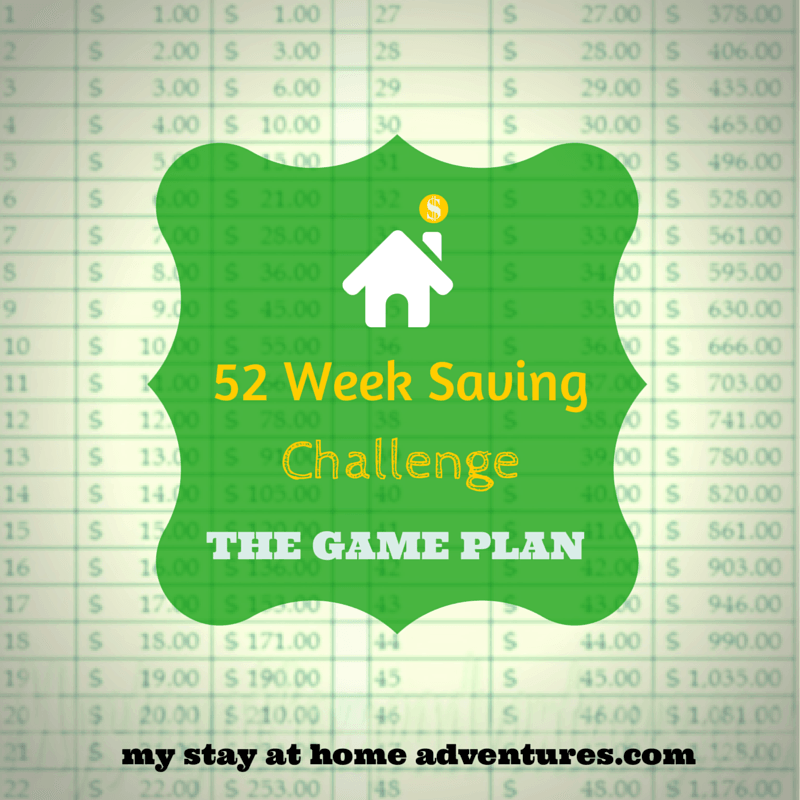 Only a few days away until I begin my 52 Week Saving Challenge starting 2014!!
I really hope you are joining me! I'm super excited to take this challenge with my friends and family and hopefully you.This girl even made her own excel spreadsheet too! Go me!
What have I decided?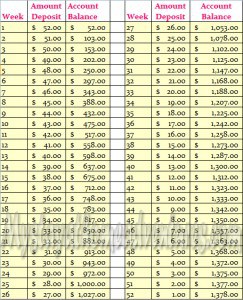 On the previous post we discussed different ways we were going to attack this challenge. I decided I was going to start the challenge backwards. Meaning instead of week 1 depositing $1 I will be depositing $52. On week 2 I will deposit $51 and so on.
For me personally, starting this way be beneficial. For Christmas I received so many gift cards that I will be able to put away more money than normal for the month of January. Also, I wanted to hit this challenge hard! Saving over $200 in four weeks is going to be challenging for me. Since I love a good challenge I decided to do it this way. 😉
Where am I placing my savings?
I decided to use my Capital One 360 checking account. I used this account to save for our Christmas spending money. If you don't have a Capital One 360 checking account click here for some information and a chance to earn $50. This account is worth having believe me.
Why I love Capital One 360: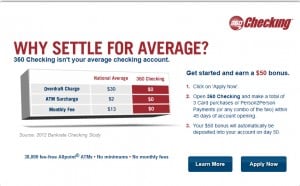 38,000 fee-free Allpoint® ATMAutomatic Teller Machines
No minimums
No monthly fees
No hidden fees or minimums as you earn interest on your everyday money
Free MasterCard® Debit Card for all purchases
Mobile check deposits with CheckMate & one checkbook's free
How do you get your $50?
<
div>
Open 360 Checking and make a total of 3 Card purchases or Person2Person Payments (or any combo of the two) within 45 days of account opening.
Your $50 bonus will automatically be deposited into your account on day 50.
Click here to get your $50.
OK back to the post. Each week I will transfer the weekly amount to this account. My goal again is so save $1378.00 or more by the end of the year.
Now you know my plan I want to know yours. Are you ready? Share your plan with us. If you have a blog and are going to do this challenge please share it with us.