Tips to Celebrate Halloween While Social Distancing
This post may contain affiliate links which might earn us money. Please read my Disclosure and Privacy policies here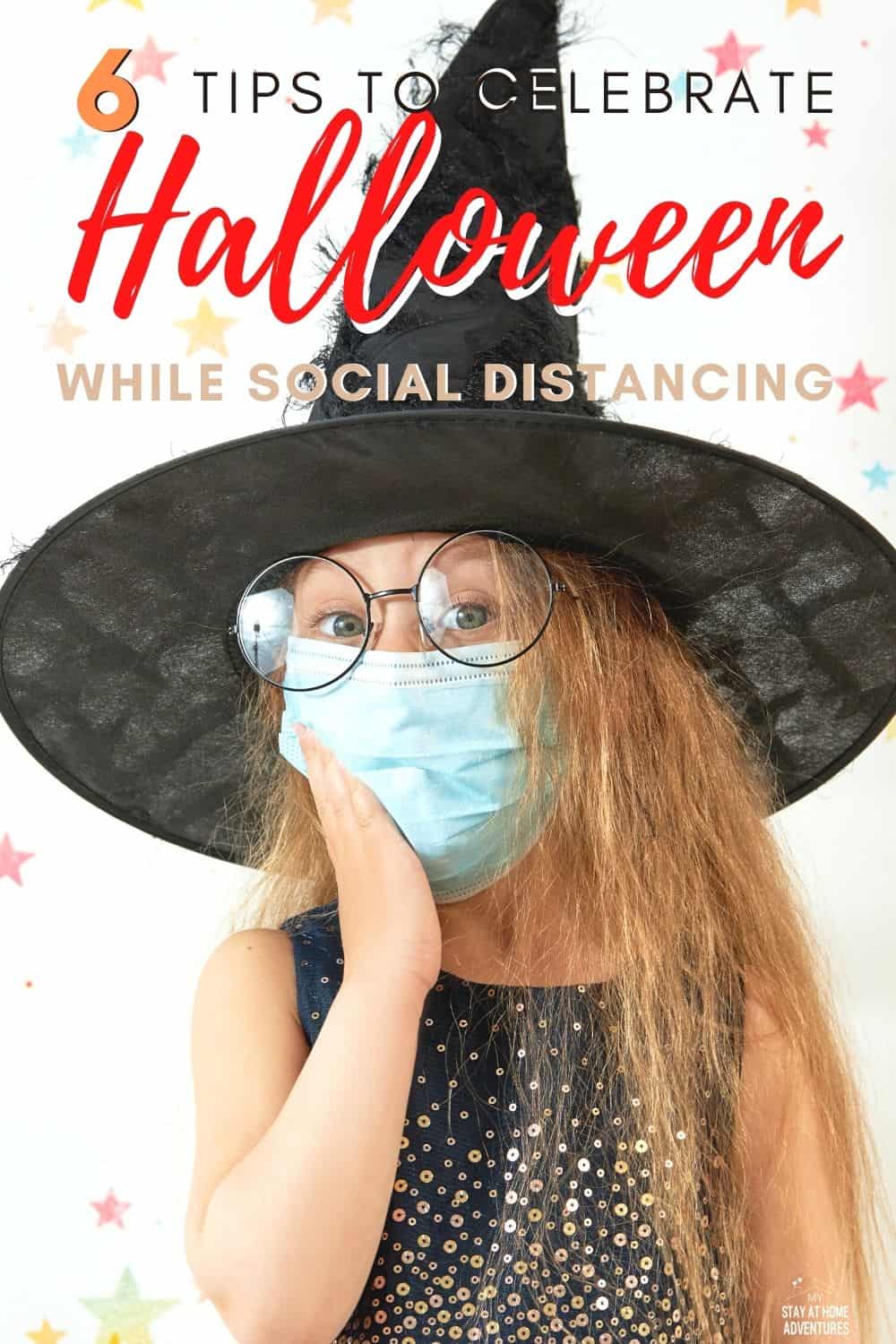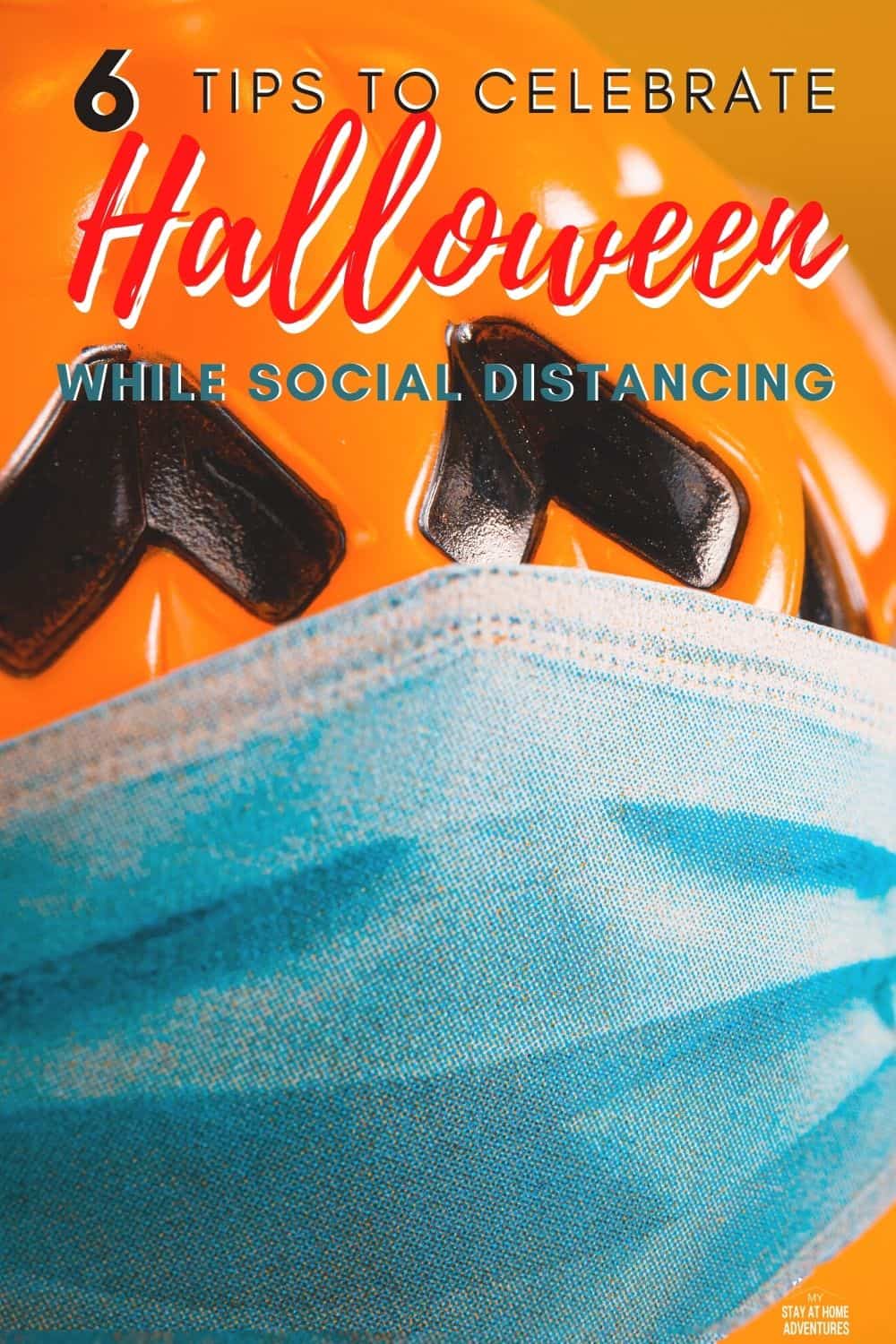 You are going to learn six tips to celebrate Halloween while social distancing.
Halloween is right around the corner and the end of social distancing is no where in sight. With cities seeing spikes in numbers, you may be wondering what you're supposed to do for Halloween.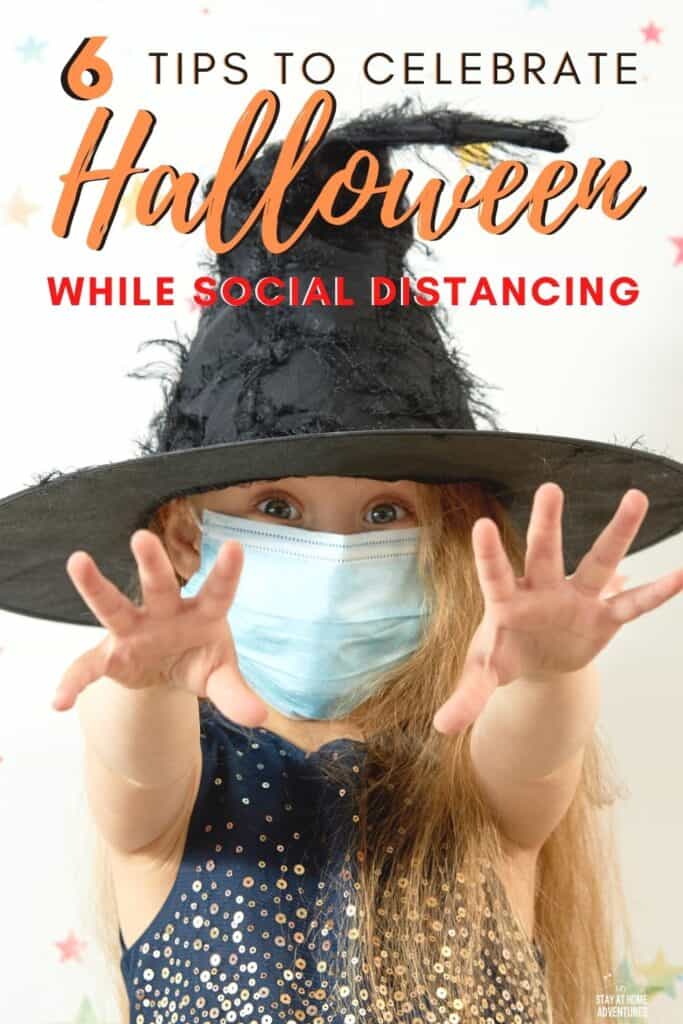 Can your children still have fun without the traditional activities? Let's take a closer look at tips to celebrate Halloween while social distancing.
Will the Colder Weather Cause Another Lockdown During Halloween Season?
This is a great question. It has long been suspected that numbers would spike enough during the fall season to cause the country to go under lockdown a second time. This would obviously have a huge impact on how Halloween will be celebrated.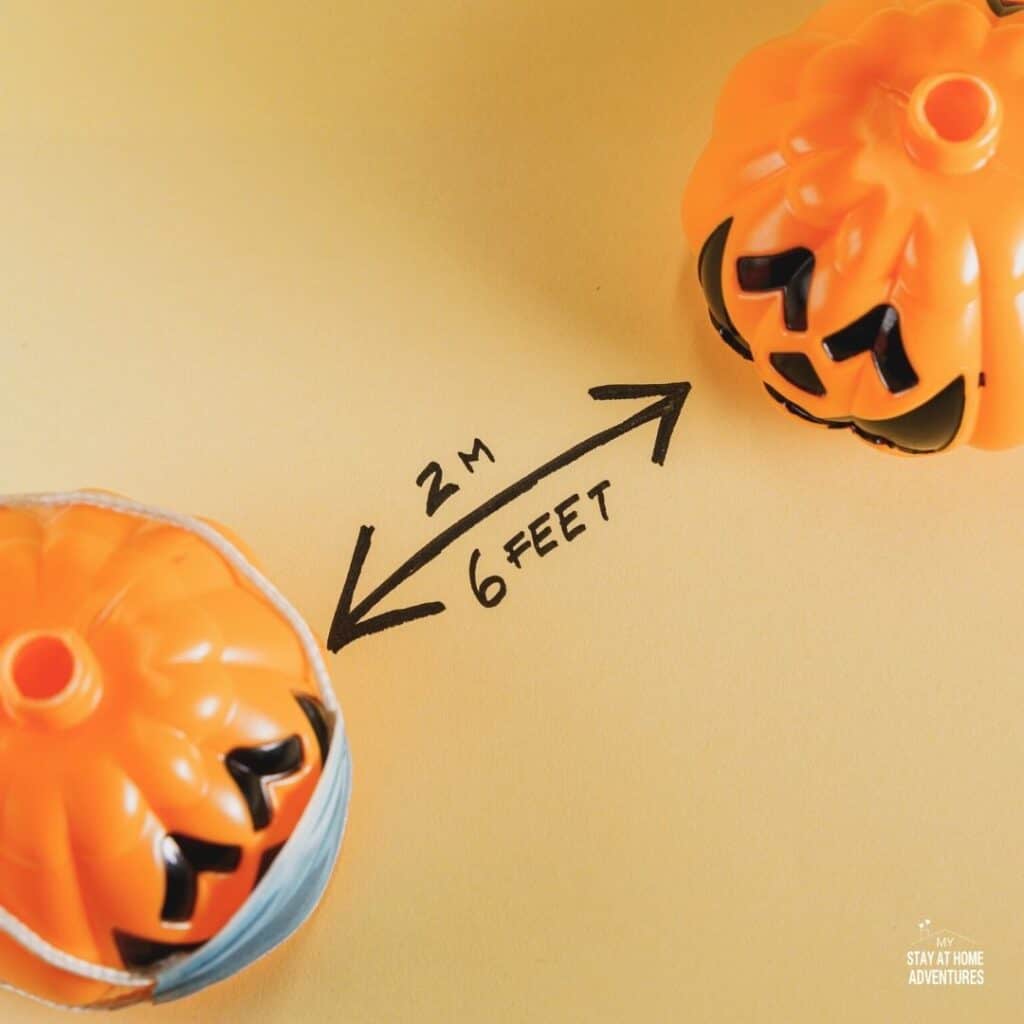 What Is a Social Group When Referring to Social Distancing?
During lockdown people had those outside of their immediate family they felt were safe to interact with. These were people who followed social distancing rules and worked to keep themselves safe from the virus.
It might be family members that don't live in your household or close friends.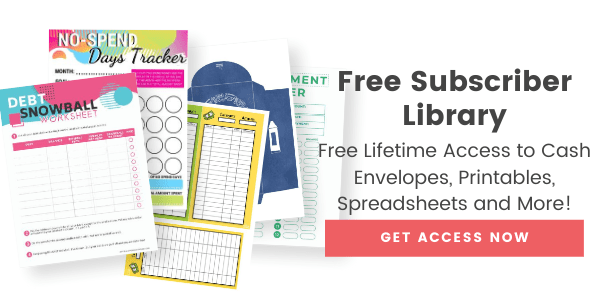 Should Masks Be Worn Under Masks?
Both types of masks make it harder to breathe. Combining the two masks may make it very difficult for children and adults to breathe properly. With that said, Halloween masks are not made to filter viruses.
Thankfully, there are many companies out there that have created decorative face masks to wear during the pandemic.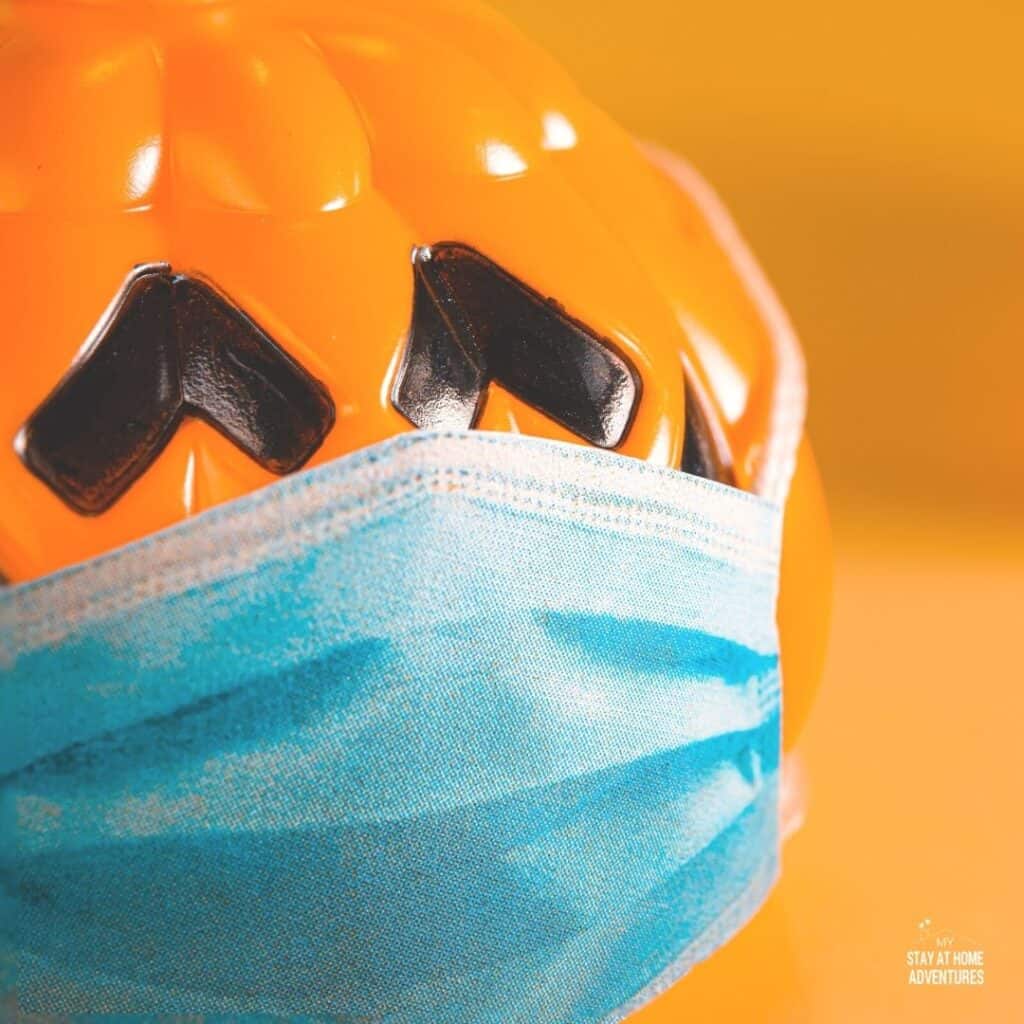 6 Tips to a Social Distancing Halloween
Find Out What Your Neighborhood Is Doing
First things first, you want to find out what your neighborhood is doing. Some areas may allow trick or treating others may not. Some may suggest social distancing while trick or treating by putting candy on the porch or at the end of your walkway.
It's important that you follow these guidelines, especially if you live in an area where the virus is still lingering.
Related posts you might like:
Consider Trick or Treating within Your Social Group
As mentioned above, you probably have a social group of friends that you consider safe. Going to their homes while practicing social distancing guidelines can be a safe way for kids to trick or treat.
Meet outside the home, keep 6 feet apart, and wear masks. Also, keep plenty of hand sanitizer on hand.
Celebrate at Home
There is absolutely nothing wrong with celebrating Halloween at home. In fact, depending on the city you live in, it may be much safer to do so. With riots happening throughout the country, being out after dark on Halloween may not be the best idea.
This year Halloween falls on Saturday and there will be a full moon. If you've ever worked in an emergency room or police station, you know firsthand how bad a full moon can be.
Celebrating at home can be done by watching your favorite TV specials or movies, ordering pizza, making cupcakes, etc. You could even have a jack-o-lantern decorating contest.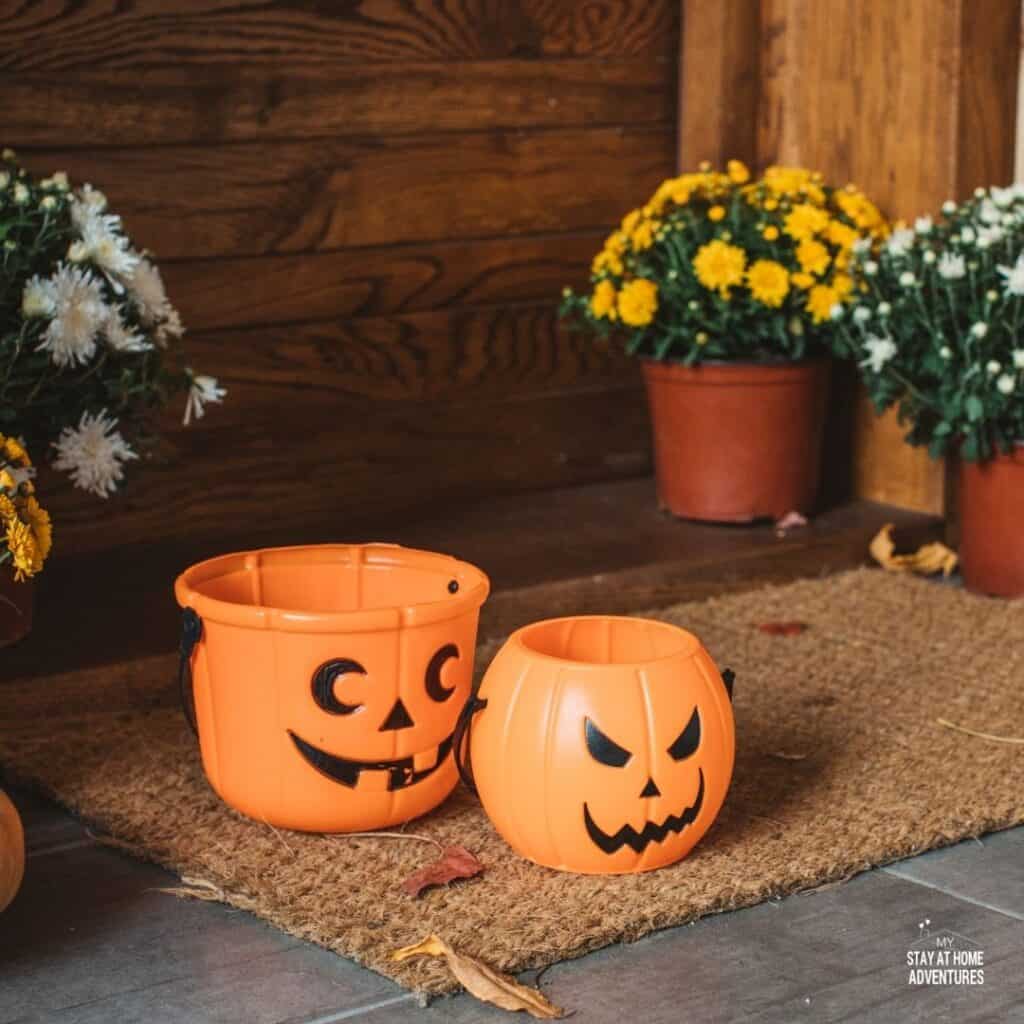 Leave Candy on the Porch
If trick or treating is happening in your area, and you want to give out candy but stay safe, place candy on the porch. You can fill a candy bowl and leave it on your porch.
You can also place a bottle of hand sanitizer next to it with a sign asking that people use it before getting candy out of the bowl.
Get a Festive Mask
As mentioned above, you can find festive face masks. There are many horror-related masks, but there are also masks that are kid-friendly. You can even create masks for your children. This allows your children to stay safe, but still, have fun.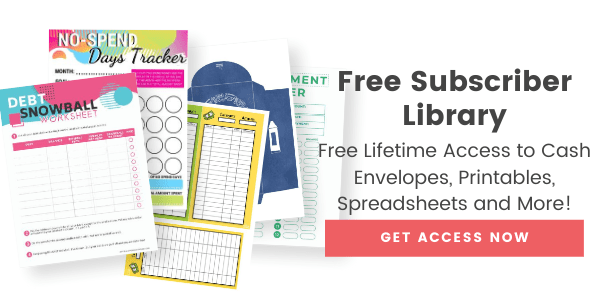 Keep It Fun
It's important that we maintain as much normalcy as we can during these difficult times. Kids have gone through so much already. Keeping the holidays as normal as possible will mean a lot to your family. Instead of focusing on what can't be done, focus on what can be done.
You can have a movie marathon. You can bake and decorate cupcakes and cookies. You can get pizza. Keep it fun.
Halloween won't be the same this year. There's no getting around that. But we can work to make the holiday as special as we can for our little ones.
Social distancing may change the way we do things, but that doesn't mean that you can't still have fun. Get together with your social group, celebrate at home, and find new ways to make the night special.