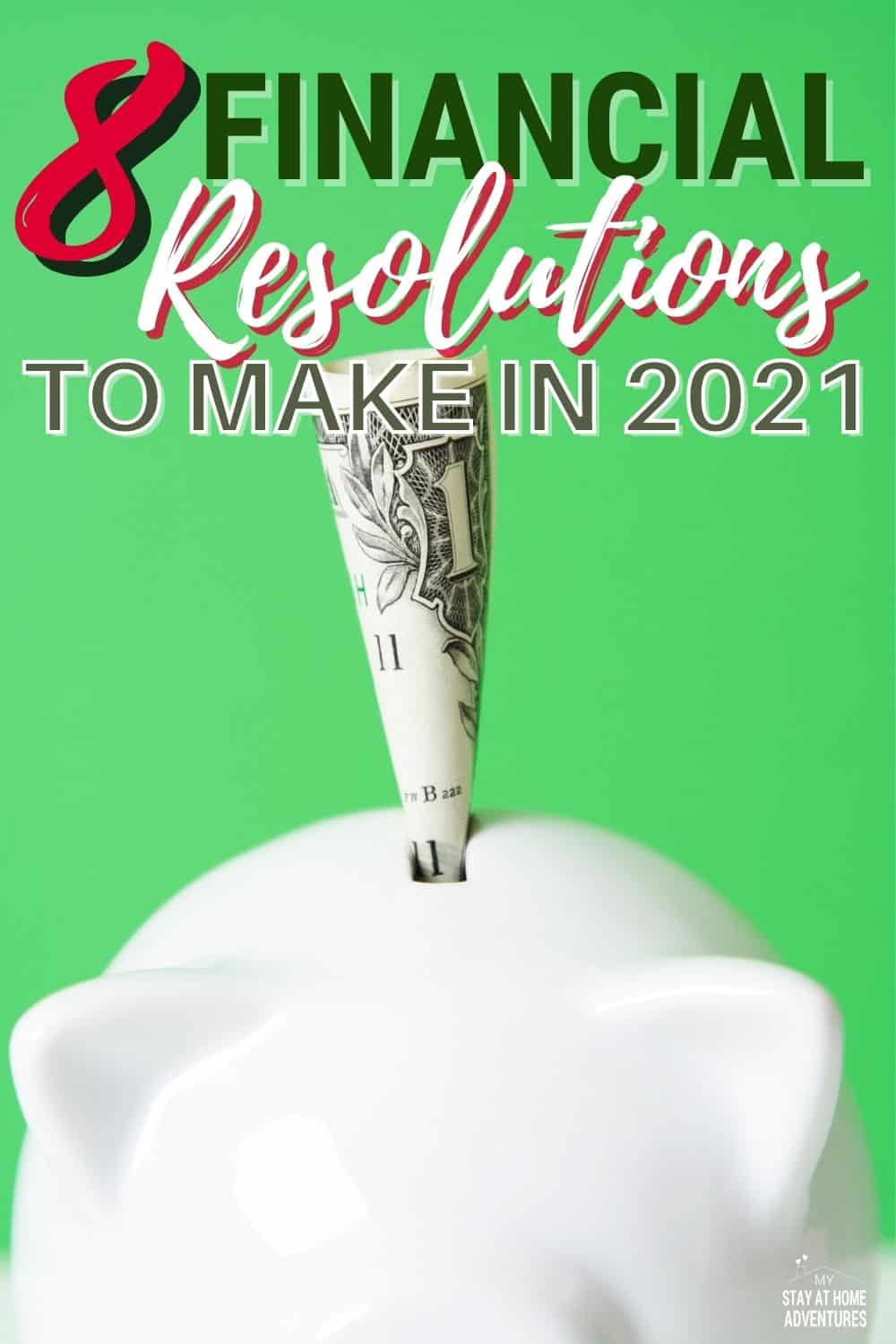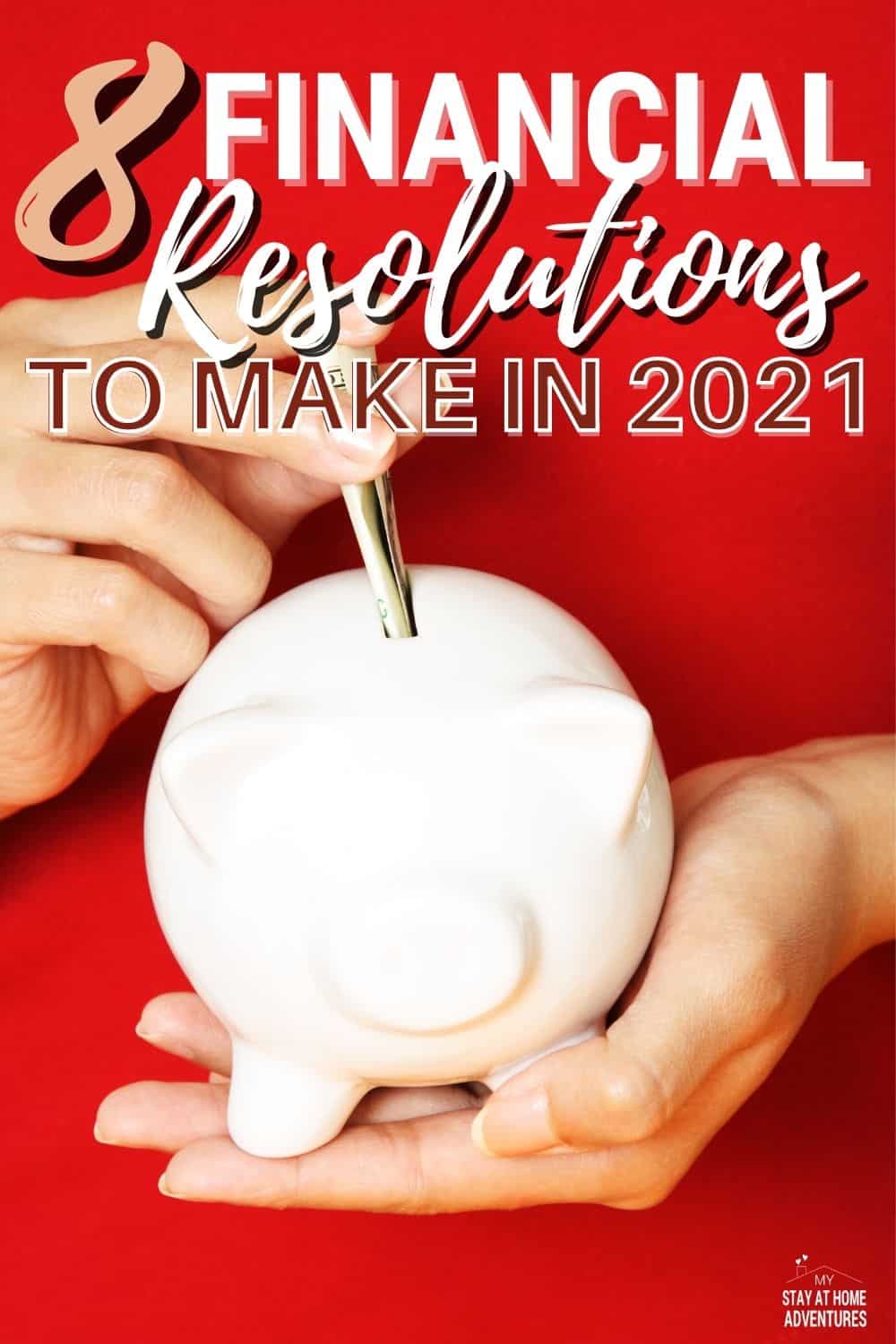 What are your 2021 financial resolutions? We all hope this year to be a wonderful one and have made resolutions.
We already know how 2020 went but that doesn't mean that we should give up on financial resolutions. Instead, we should make sure we have them done as we have seen what could happen.
Now that we have experienced 2020 here's my question to you.
Have you made any financial resolutions? No?
It is not late. There should be at least 1 financial resolution on your list.
Let me help you out if you are still undecided about what financial resolution to make.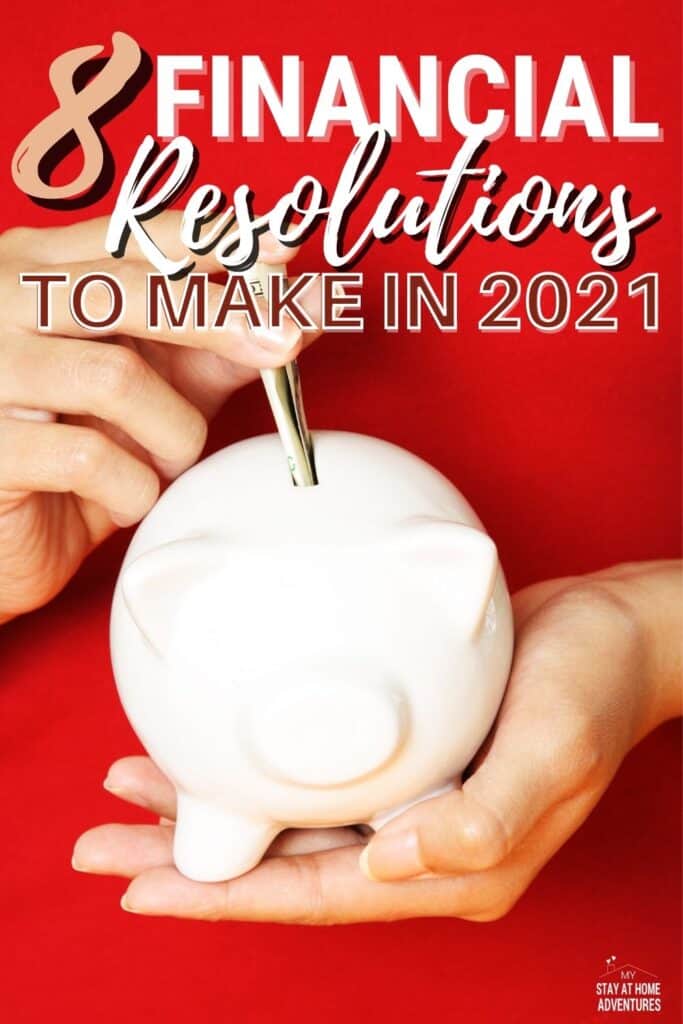 8 Financial Resolutions for 2021
Here are 8 financial resolutions to make 2021 a better year for your financial health.
Start mentioning every spending in a personal finance software
If I ask you how much have you spent on haircut last year, will you be able to answer? Maybe not.
However, if you use a personal finance software, you'll be able to record each and every expenditure; in turn, it'll help you in planning a budget.
And this reminds me of another important financial resolution you can make.
Planning a suitable budget and following it
If you don't plan a budget, then it should be your first financial resolution.
Without a budget, you won't be able to keep any financial resolution. So, start planning one and with practice, you'll be able to plan the most suitable one.
Become debt-free this year
If you are in debt, you'll not be able to save money for investments. So, if you are in debt, make a resolution to be debt-free this year.
Even if you can't repay your entire debt, you can at least take the initiative to repay a significant portion of your debt this year. All you have to do is follow a plan to be debt free this year.
You can opt for DIY options or opt for professional help if you think you can't pay off debt on your own.
Gather knowledge about the options and choices that suits you the best.
Opt for automatic savings option for one of your savings accounts
One of the best options to save a significant amount every month is to send a definite amount to a savings account every month and plan your budget for the remaining amount.
It is better if you opt for automatic transfer to one of your savings accounts that you don't use for spending.
Doing so, you can save a lump sum amount at the end of the year.
Mark some dates when you won't use your credit cards
In a calendar, mark some dates when you won't use your credit cards. Instead, you'll only use cash.
In these days, keep your credit cards at home when you go shopping.
The changes you get from your cash transactions, keep them in a jar. At the end of the year, calculate to see how much you have saved.
Make a list of items when you go shopping
Whenever you go grocery shopping, make a list of the items you need and don't buy anything that's not on your list.
This way, you won't get enticed to purchase items you don't need.
If you come across any items on sale, make sure you need them if you purchase those things.
It is better not to spend extra time in the grocery shop. This will ensure that you don't buy items you don't need.
Check out these posts:
Start saving for your golden days
The financial experts say that you should start planning for your retirement from the first month of your job.
Don't worry if you're not successful in the first month. With trial and error, you'll be able to plan the most suitable budget that will help you save a significant amount every month.
So, if required talk to a financial adviser if you need suggestions about how to plan for retirement.
Try to maintain or improve credit score
You should try to have a good credit score to enjoy a good lifestyle. So, check your credit reports at regular intervals and dispute errors, if any.
While checking your credit reports, find out the inaccurate items in your reports, mark them, dispute them with the bureaus and check again to make sure that there are accurate items in your reports.
If you have a good score, try to maintain it, and if needed, try to raise your score.
Conclusion
There is no harm in making more than one financial resolutions; just make a promise that you'll leave no stone unturned to keep your resolutions.
Your turn: What are your financial resolutions for 2021?
About the author: Phil Bradford
Phil Bradford is a financial content writer and an enthusiast. He has expert knowledge about personal finance issues. His passion for helping people who are stuck in financial problems has earned him recognition and honor in the industry. Besides writing, he loves to travel and read books.
The following two tabs change content below.
Latina mom of 4 married to wonderful Greek gentleman. Living in southeast PA and trying to juggle family and a household while trying to earn an income from home. Follow my stay at home journey as I discover how to earn money and save money so we can continue to live debt-free.
Latest posts by Joyce @ My Stay At Home Adventures (see all)