How Much Should I Budget For Thanksgiving Dinner?
This post may contain affiliate links which might earn us money. Please read my Disclosure and Privacy policies here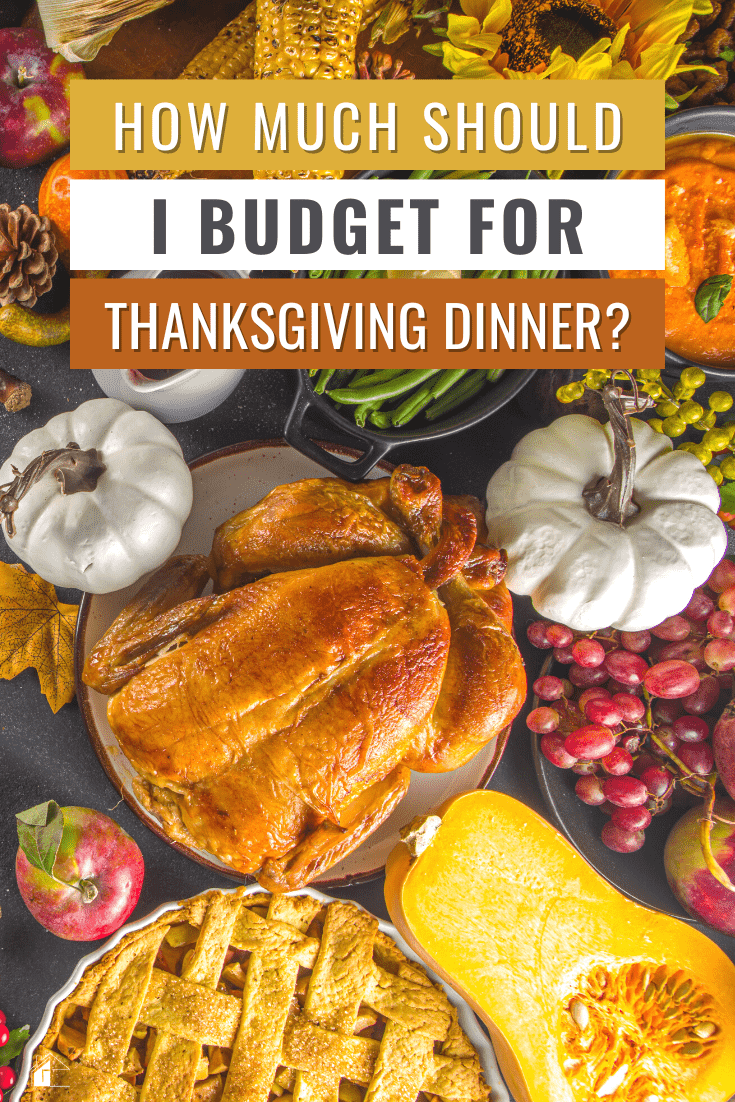 Thanksgiving dinner is something a lot of us are thinking about these days. We can't wait to spend time with our loved ones, but – let's be honest – inflation is going to make Thanksgiving dinner a lot more expensive this year.
According to the USDA, grocery prices have risen over 13% from July 2021 to July 2022. That's a huge increase and will certainly need to be taken into account when planning your family dinner. This is one of those years where you'll want to get an early start shopping for ingredients so that you can get the best deals.
Let's take a closer look at what you can expect to spend on Thanksgiving dinner and some ways to help cut the costs.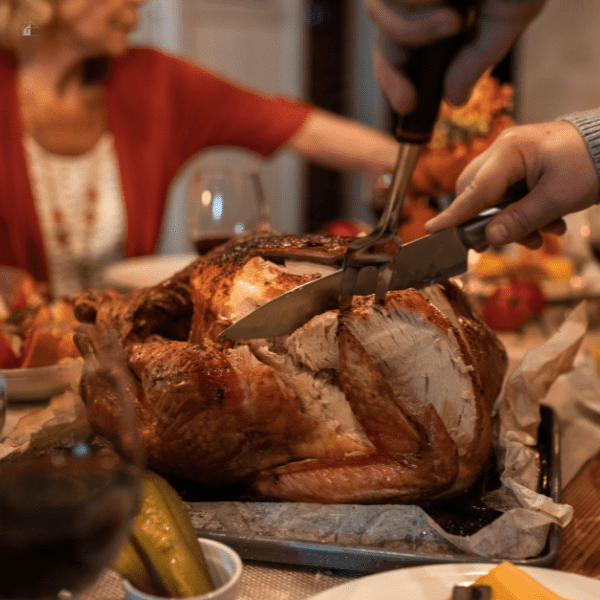 How much should you budget for Thanksgiving dinner?
According to NGPF, the cost of a Thanksgiving dinner for ten people cost roughly $54 in 2021. We know that from July 2021 to July 2022, the cost of groceries went up 13%. A rough estimate would show that we can now expect to pay around $61 for a family of ten.
Of course, the exact amount of money you need to budget for your Thanksgiving dinner will depend on the number of guests, whether or not you want leftovers, etc. If you want to be extra cautious, it's always best to round up. For example, consider budgeting $75 for your Thanksgiving dinner for a family of ten.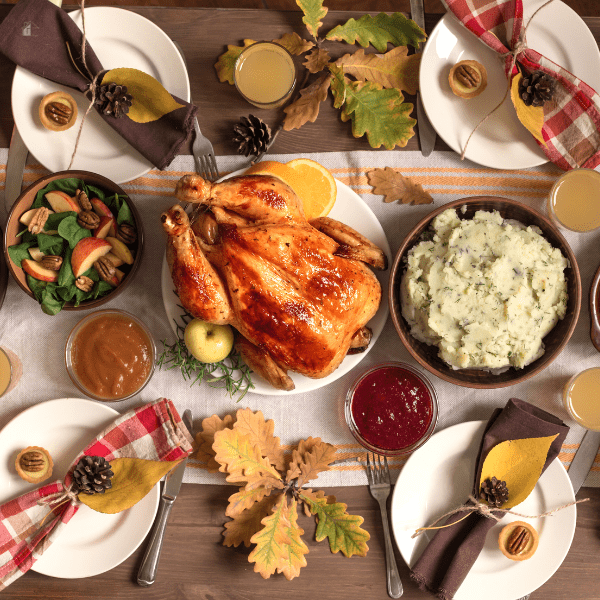 How much should a Thanksgiving dinner cost?
This question is really open to interpretation. What you serve, how many people you serve, the cost of food in your area, etc., are all going to play a big part in how much things cost. All we can really do is go by the estimate of what the average family paid last year, which was around $54 for a family of ten.
You might like these Thanksgiving posts:
How much does a basic Thanksgiving meal cost?
Forbes reported last year that the cost of Thanksgiving dinner had hit an all-time high. Unless some drastic changes are made by November, there's a good chance the cost will be even higher this year.
A basic Thanksgiving dinner will usually consist of turkey, mashed potatoes, rolls, vegetables of some sort, dressing/stuffing, and dessert. The exact cost is going to vary depending on sales, how many people will be fed, etc. Again, the estimate we have from 2021 is a great place to start.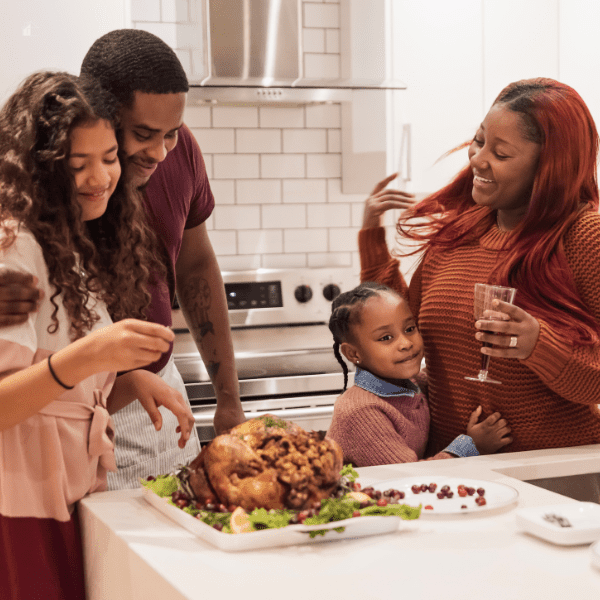 How can you cut the cost of Thanksgiving dinner?
Thankfully, there are things you can do to help cut the cost of Thanksgiving dinner. Will you come in under last year's average? It will all depend on a variety of factors, but you can do things that will help make the meal as inexpensive as possible.
Consider Your Menu Carefully
Think about your menu. Write it down and then really look at it. Are you trying to be Martha Stewart? Do you really need ten different side dishes? Try to work your menu down to the most loved dishes. Cut out all the unnecessary items, and don't let this be the year to try extravagant things. Focus on making the basics the best they can be.
Start Shopping Early
You'll start seeing sales for items you can use in Thanksgiving dinner preparation as early as October. Make a list of everything you'll need and then start buying them as you see great prices.
items will have the longest shelf life and can be purchased months in advance. You'll need to wait until you get closer to the big day before you purchase fresh vegetables or other items that have a shorter shelf life but keeping a close watch on the sales will help you get the best prices possible.
Take Advantage of Store Promotions
Stores often run promotions that let you earn gift cards or a free turkey. For example, there might be a promotion to spend $50 a week for six weeks to earn a $25 gift card. If you're already going to be spending that on weekly groceries, take advantage of this promotion. That gift card can go a long way in paying for your Thanksgiving dinner.
Opt for a Potluck Style Thanksgiving Dinner
Another great tip is to have a potluck-style Thanksgiving dinner where each person brings a dish. As the host, you could offer to fix the turkey, and then each person could bring a side or dessert. This way, no one is footing the entire bill for the meal.
Another bonus is not having to do all the work yourself. If you choose this option, start early to coordinate, so everyone knows what to bring. The last thing you want is to end up with ten bowls of mashed potatoes and nothing else.
Thanksgiving dinner will almost certainly be more expensive this year. Due to rising food costs, there's no way around it. But you can make an effort to limit the amount spent so that you stick to a budget.