Congratulations!
You might have unclaimed money that is owed to you!
Money that might be owed to you somewhere!
Don't believe me, read on my friends. One out of ten people is owed money. The IRS has $1 billion dollars of unclaimed tax money. Somewhere in that mix, there has to be something for some of you right?
How to Claim Your Unclaimed Money
Not all unclaimed money in the USA is owned by the government, and sometimes when retailers owe you money from either rebates or layaways refund money, that money may be found on the sites I will provide.
More about that later, but first let's learn more about this money and where this money is coming from. You see this unclaimed money comes from places you might not remember
Banks – Many of these come from failed financial institutions, unclaimed deposits, and such.
Unpaid wages – Think you are owed money from previous employers? Head over here to check and see if you have unpaid wages.
Pensions
Taxes
International
Retailers
To find out by state, simply head over to NAUPA (National Association of Unclaimed Property Administrators) to find out if money is owed to you.
Out of curiosity, I wanted to know if I had any unclaimed money that was owed to me. Honestly, I thought that I wasn't going to find anything. To my surprise, I have unclaimed money that is owed to me in the fabulous state of Pennsylvania site and the answer is YES! WOOT!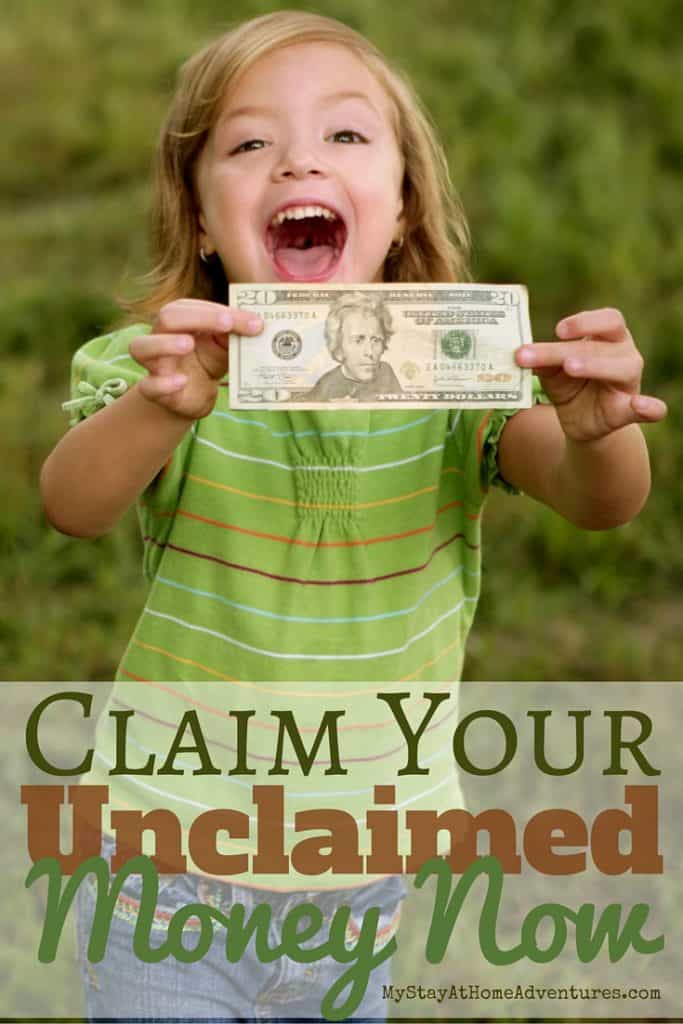 Since I never moved out of the state of PA, I decided to try and see how much riches I was going to find that was owed to me. I found 2 companies that owed me money:
The Home Depot
General Electric
I don't have any recollection of these companies owing me money, just of me owing them!
OK, I kid, I don't owe them money. I remember making purchases of appliances after my house burned down and needed to get new ones. I believe the General Electric was from Walmart Credit Card I had many moons ago.
But hey, I'll take it.
Related posts:
The amount is for less than $100 each, so it could probably be nothing. Though the Pennsylvania website claims to not having anything under $5. So maybe I am getting $10 back. 🙂
After finding out about my riches, I decided to check on every member of my family, including my aunts. One of them had money owed to her from Wal-Mart, I'm assuming this is a lay-a-way from years ago where she never claimed her money.
If you haven't checked out this site to see if you have some money that is owed to you, check it out. It is not going to hurt you, and honestly, it is a simple way of making some extra cash that you didn't have and you thought you lost.
Have you ever received unclaimed money before? Tell me your story, I would love to hear it.
The following two tabs change content below.
Latina mom of 4 married to wonderful Greek gentleman. Living in southeast PA and trying to juggle family and a household while trying to earn an income from home. Follow my stay at home journey as I discover how to earn money and save money so we can continue to live debt free.
Latest posts by Joyce @ My Stay At Home Adventures (see all)