Simple Life Hacks For Moms For This BTS Season
This post may contain affiliate links which might earn us money. Please read my Disclosure and Privacy policies here
As new moms, we are exhausted and extremely busy. With back to school season just starting and a new daily routine starting to get in place things are pretty hectic. If you are like me that have 3 kids ranging in different ages simple life hacks are a blessing. Today I want to talk to you about Simple Life Hacks For Moms For This BTS Season.
For me hacks that save me money are a blessing around this time of the year. When I say I go home exhausted from running around, I'm serious. I am a mom with a toddler and a special need child who is started school this year.
I have an online business to run and a house to maintain. I also lost a chunk of my income last month and trying to save money while enjoying my life is extremely important to me.
What to do when trying to run a business and a household with a 2-year-old at home? How do I maintain my home and continue to save money? How do I enjoy my day and continue to without worrying about other things?
What has kept me going have been these simple hacks, and frankly, they have been working for me. I need to take care of myself first to look after my family and home.
Simple Hacks For Moms For This Back To School Season
Wake up before the kids do.
To get a head start, I wake up an hour earlier than the kids to help me write down my daily goals and my plans for the day.
Eat healthy
I wasn't a breakfast person, and for some reason, I discovered that eating breakfast and having healthy eating habits helps me through my day.
Take a nap
This is something many people don't take for granted. When possible when my toddler goes down for a nap so does this mama. A 30 minute to an hour nap rejuvenates me and helps me keep going.
Follow a daily to do list
Having a to do list helps me stay organized and focus throughout the day. One thing I will say is to keep your to do list minimal and realistic. Always leave room for the unexpected.
Follow a cleaning schedule
Don't spend your day cleaning the entire house. Create a cleaning schedule and attack a room or a small project daily.
Have some fun
If you have quiet time do something you enjoy. Relax and have fun, use those unused pads and create some fun craft. I decided to take on this challenge and recycle period pads and create some fun facts.
While my son took a much needed long nap, I got busy on creating a bridal bouquet for my cousin who got married this week. I will be giving this to her during our family BBQ this weekend!
My toddler is extremely active and keeping him safe is top priority!
Conclusion
Back to school is hectic for anyone. For some reason, us mom get too busy, and sometimes we forget to enjoy our day. With these back to school hacks, you will be able to get your day organized and enjoy your day the way you deserve.
Free Sample of Poise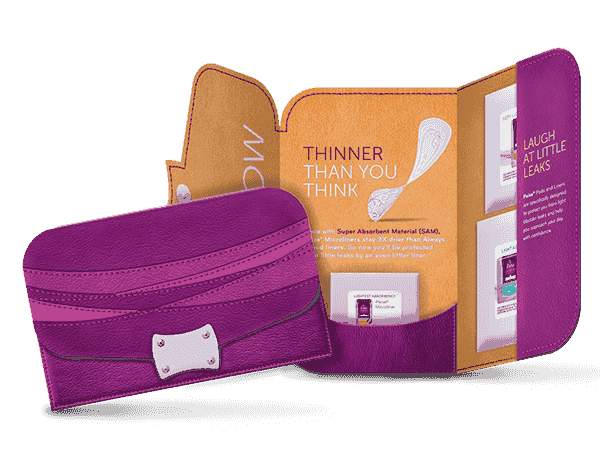 To receive your free sample of Poise head over here and fill out the form.