Living Healthy through Life's Simple 7 Because It Works!
This post may contain affiliate links which might earn us money. Please read my Disclosure and Privacy policies here
This is a sponsored post written by me on behalf of American Heart Association / American Stroke Association. All opinions are 100% mine.
After having so many unpredictable health issues and taking a step back and making healthy living top priority, I never thought I would include brain health into my new lifestyle. Let me be honest by saying that I have some regrets about my early unhealthy habits. To get back on track and living healthy, I have included the American Heart Association and American Stroke Association's Life's Simple 7 as a way to improve good brain health.
Not only should I worry about being at a healthy weight and keeping my heart healthy, I should, and you should also, learn about keeping and maintaining good Brain Health.
What is good brain health?
The American Heart Association/American Stroke Association defines a healthy brain as a brain that is functioning at its best, free from disease and is receiving normal blood flow and oxygen levels.
Having good brain health is an excellent way to prevent strokes, and with the history of strokes in my family, it is something that I should include with my healthy living plan I set for myself months ago.
Having good brain health can keep your mind sharp and as you age this will help you live an independent life as well. In life, we have many regrets, and one thing that I have learned is that keeping a good brain health should not be one of them.
So what can we do to start living healthy and start creating good brain health habits?
The actions you take today will help you brain health as you age. Health problems like memory loss, dementia, and strokes are brain issues that you might be able to prevent if you include Life's Simple 7 in your healthy living today.
What is Life's Simple 7 and how does that help with my brain health?
When we decided that we want to live a healthy lifestyle, including Life's Simple 7 into it is important.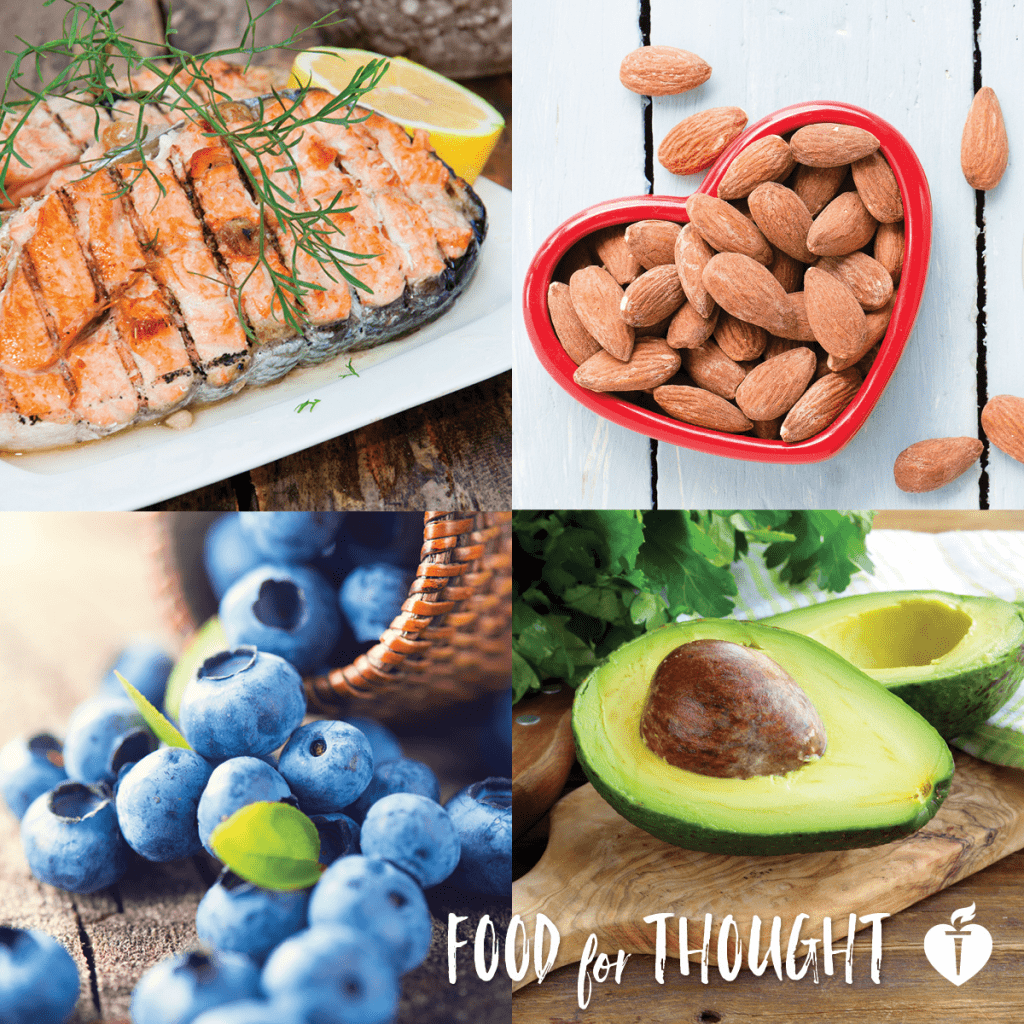 Four simple healthy behaviors like:
Eat better
Get physically active
Don't smoke
Maintain a healthy weight
And monitoring and controlling three health measurements such as:
Manage blood pressure
Control cholesterol
Manage blood sugar
Blood pressure, diabetes, high cholesterol, atrial fibrillation, heart disease and stroke may impact normal blood flow and oxygen in the brain. Did you know that 80% of strokes in adults are preventable?
Damage to the brain may cause trouble with functions such as:
Memory loss
Speaking
Walking
Eating
Trouble organizing thoughts
Confusion
Slower brain processing
These are scary facts and effects that should make everyone want to take action! If these facts don't scare you as they scare me into including Life's Simple 7 into your healthy lifestyle, I don't know what will. The good news is that an active lifestyle that includes an active body and brain can help.
What are the healthy behaviors that will benefit both heart and brain health?
Preventing or controlling high blood pressure
Preventing or controlling high cholesterol
Preventing or controlling diabetes
Eating healthy
Sleeping well
Being physically and socially active
Limit alcohol intake
Controlling weight
Not smoking
Please don't take your brain health for granted. By including Life's Simple 7 into your healthy living will matter in the future. Look we are not perfect, and we have not always made the right healthy choices early in life, but with the changes we make now we can prevent brain health issues as we age.
Actions we make today will affect us in the future and as a mom of young children and having a history of bad brain health; I know making the right choice now will allow me to be more independent and have more time with the people that matter to me most, my family.
Save
Save