These 11 DELICIOUS Recipes are Perfect for January
This post may contain affiliate links which might earn us money. Please read my Disclosure and Privacy policies here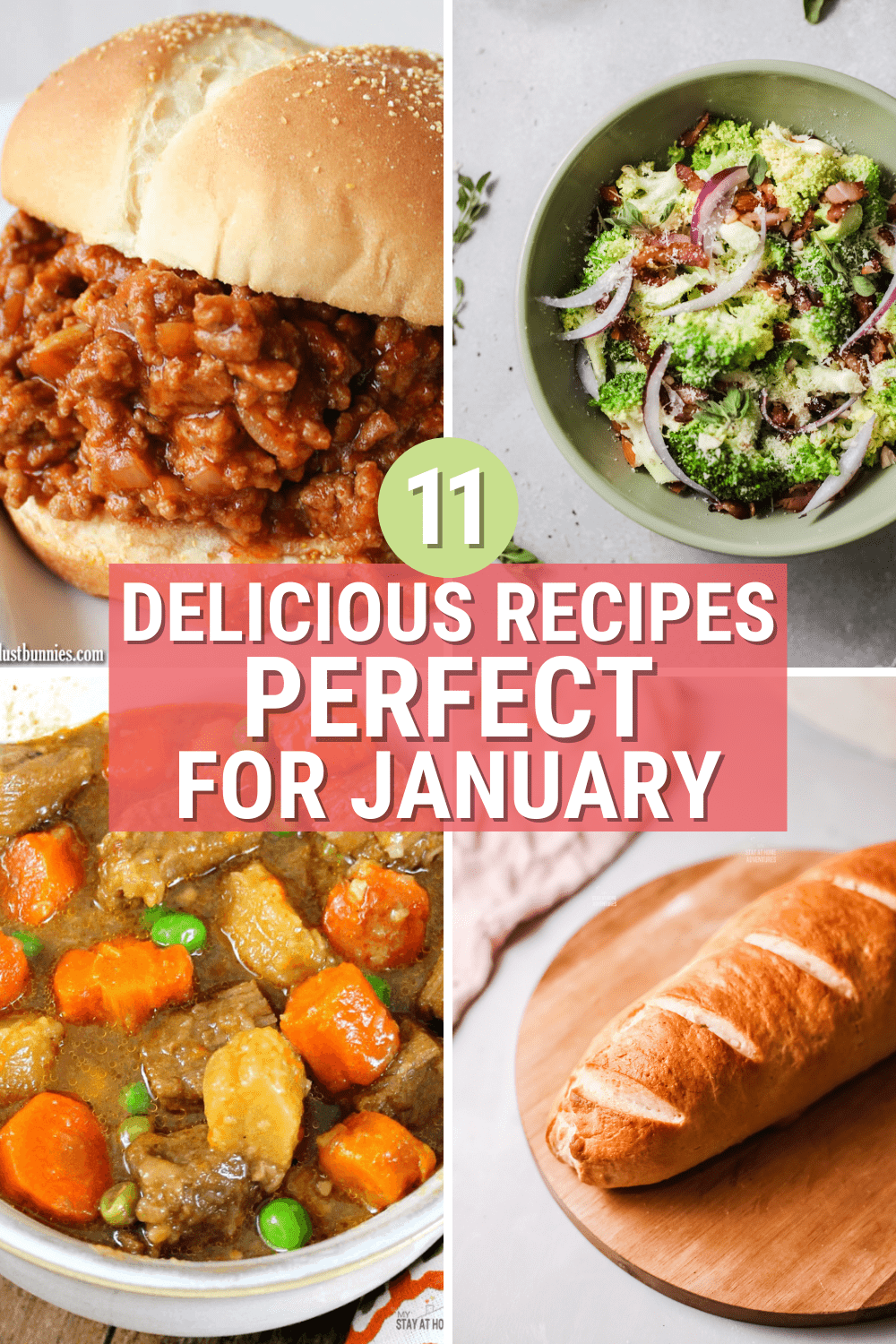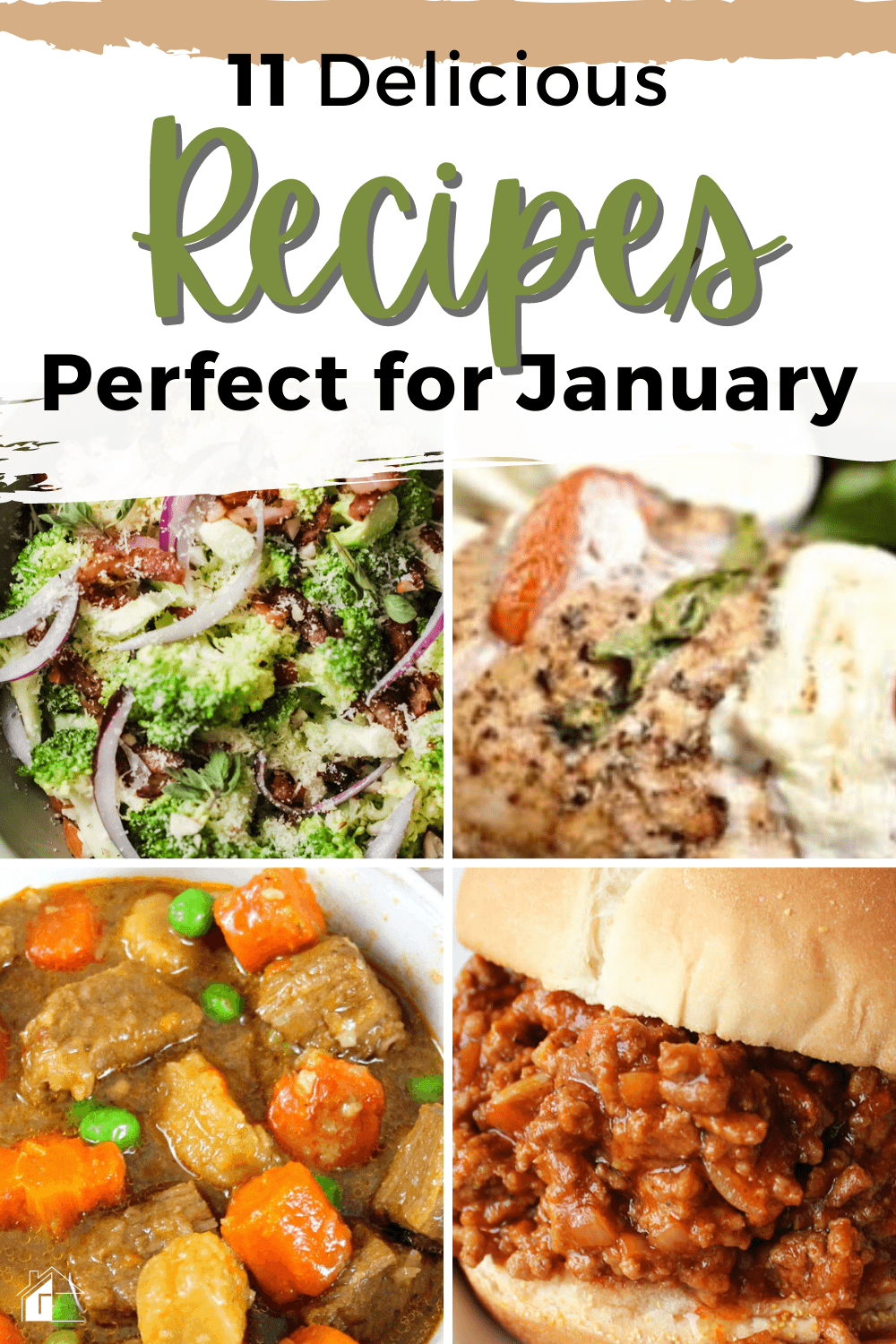 January is a time for wintery dishes like hearty stews, hot cocoa, and warm bread. It's also the perfect month to get inspired with new recipes, thanks to all of the holidays celebrated this time of year.
Let's be honest; after December, this month is a welcoming change where we can relax and slow down and plan our meals.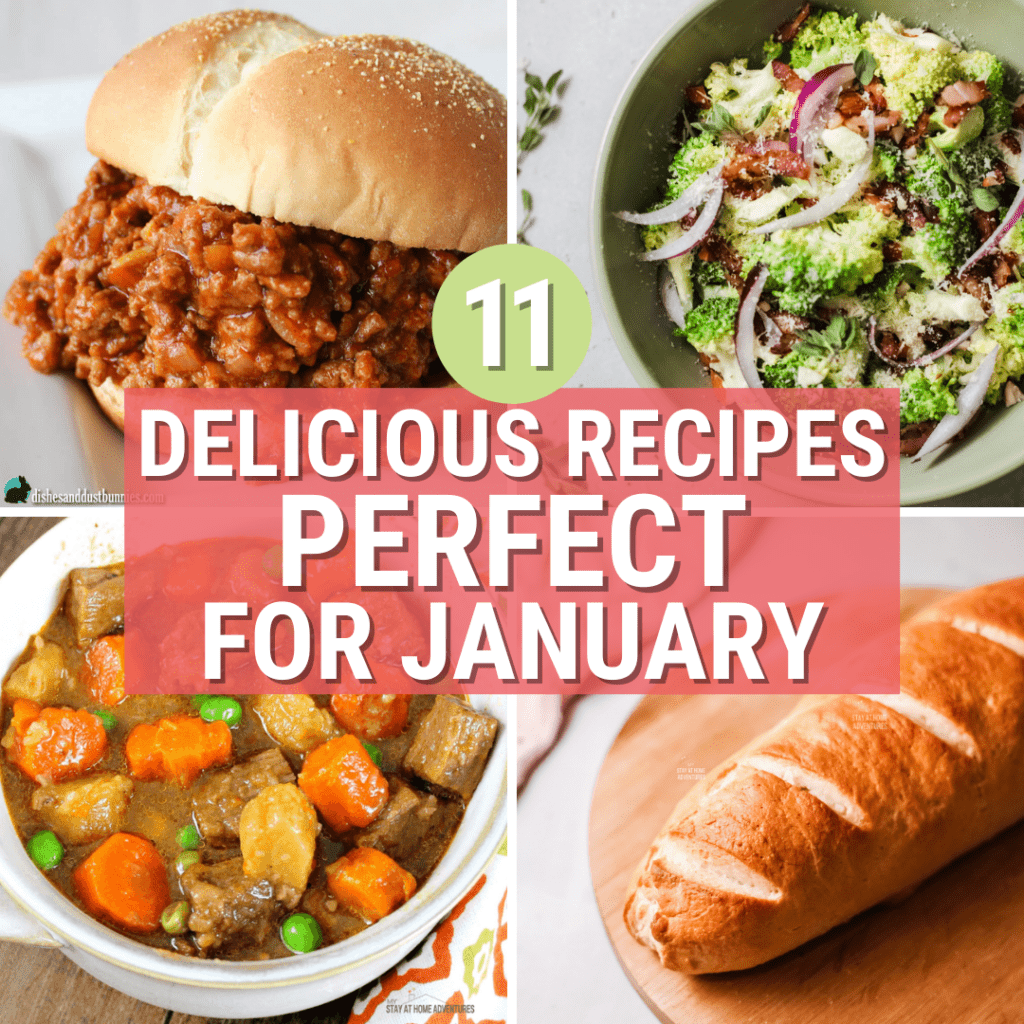 What foods are in season in January?
To help you get an idea, always start with food in season in your area. Below is a list of produces that are in season in January.
Apples
Beets
Brussels sprouts
Carrot
Cauliflower
Cabbage
Carrots
Celery
Chicory
Cranberries
Clementine
Grapefruit
Kale
Kiwi fruit
Leeks
Lemons
Oranges
Parsnips
Passion fruit
Pears
Pineapple
Pomegranate
Potatoes
Satsumas
Spinach
Winter Squash
Sweet potatoes
Turnips
Swede
Tangerines
Below you will find delicious (and easy!) recipes for January that will help make your winter more enjoyable!
Delicious Recipes to Cook This January
Ring in the New Year with some delicious recipes to cook in January! Whether you're looking for something simple and easy or something a little more complex, we've got you covered.
These recipes are perfect for satisfying your hunger and warming up your home on a cold winter day. So get cooking and enjoy!