These 11 DELICIOUS Recipes are Perfect for January
This post may contain affiliate links which might earn us money. Please read my Disclosure and Privacy policies here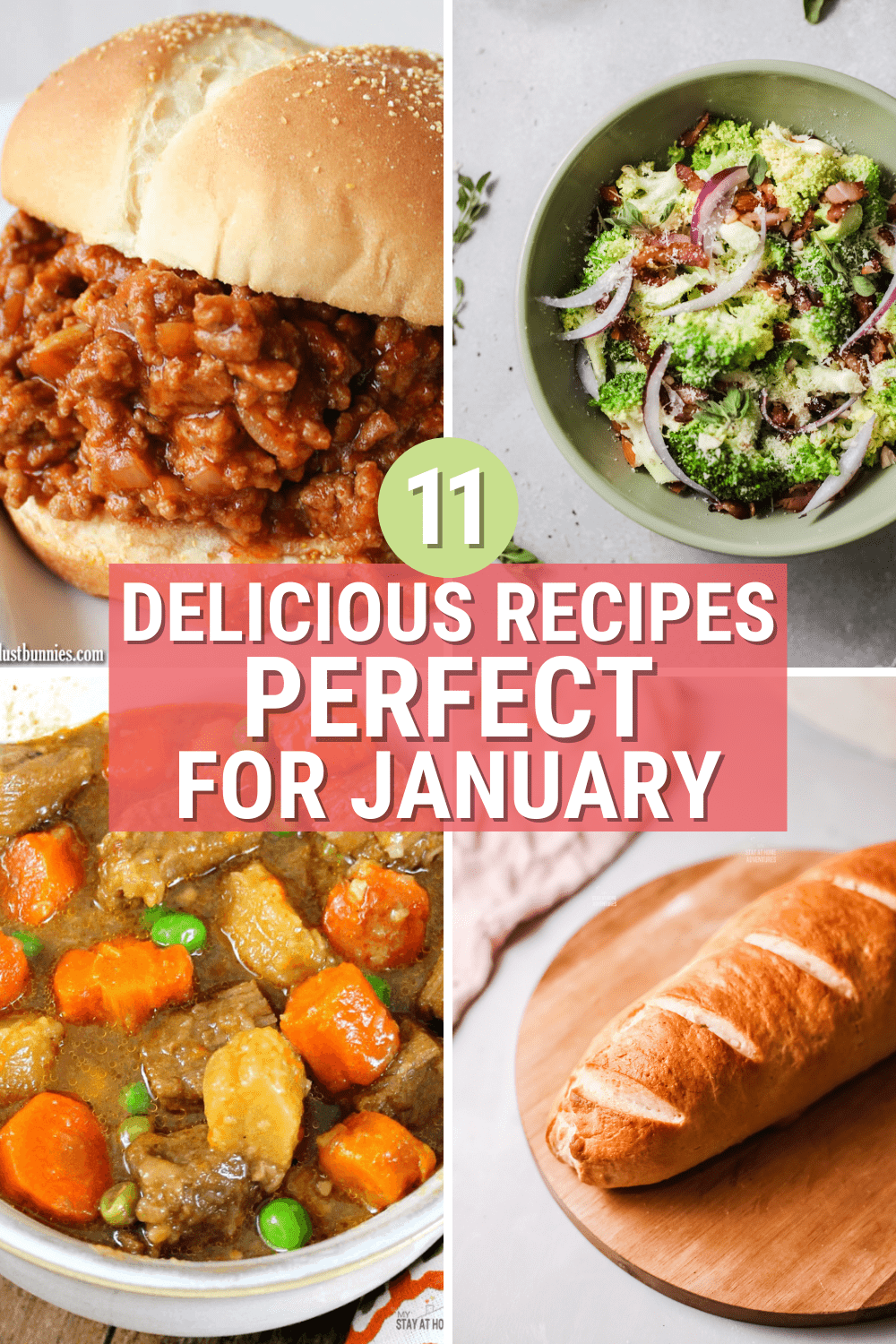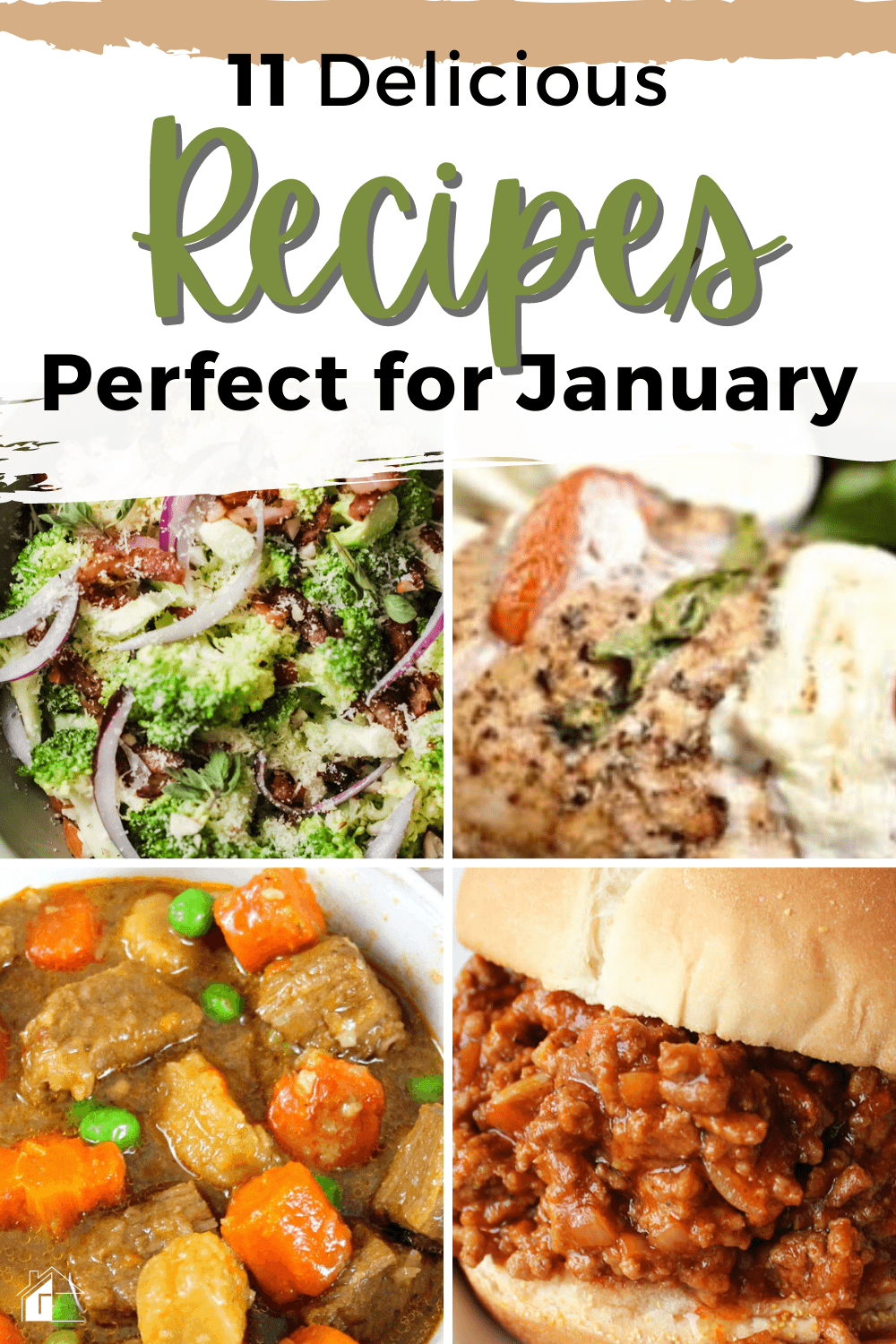 January is a time for wintery dishes like hearty stews, hot cocoa, and warm bread. It's also the perfect month to get inspired with new recipes, thanks to all the holidays celebrated this time of year.
Let's be honest; after December, this month is a welcoming change where we can relax, slow down, and plan our meals.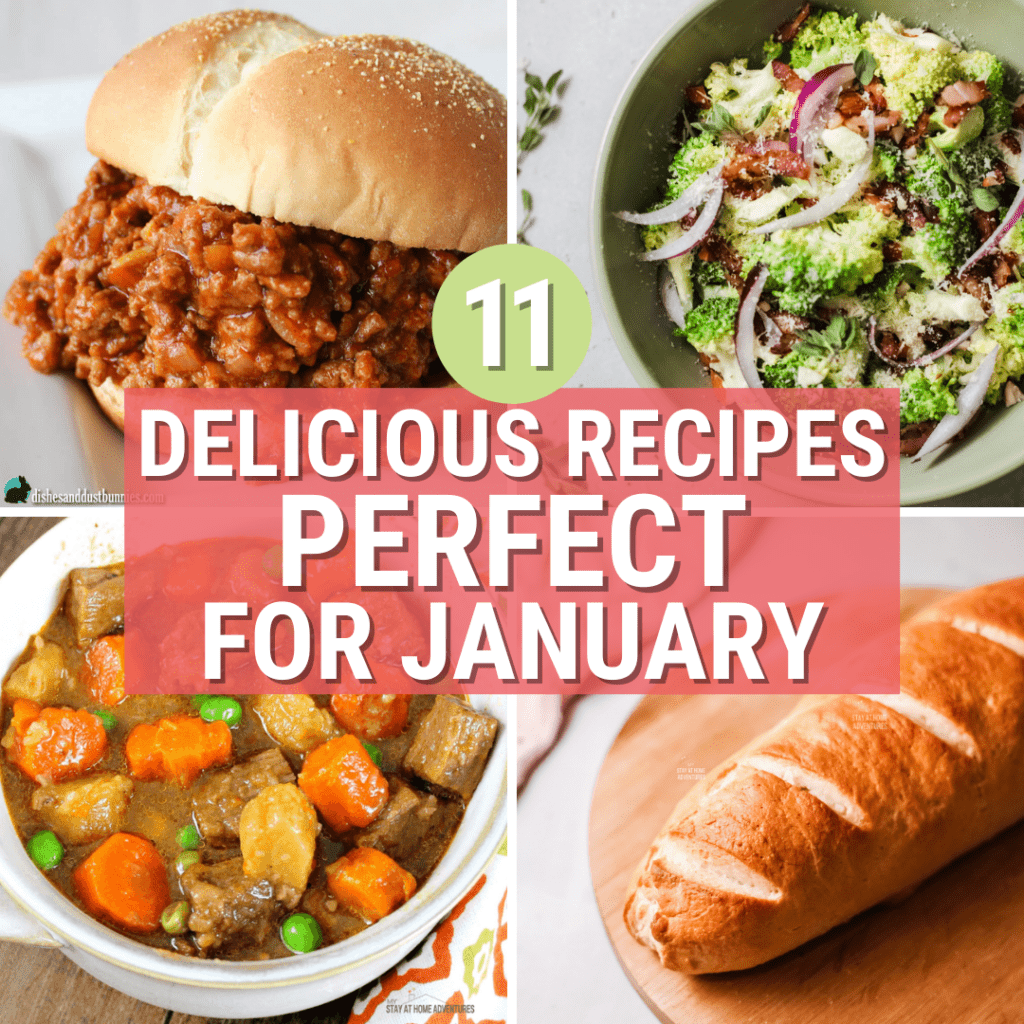 What food is popular in January?
January is the time to start off the New Year on a healthy note! Many people choose food to eat in January that are full of nutrition and will help set a tone for a healthier year. Popular foods include root vegetables like carrots and beets, citrus fruits such as oranges, grapefruits, and tangerines, other high fiber options like quinoa and barley, nuts, and lean proteins such as chicken or fish.
Additionally, adding herbs like rosemary or sage can provide extra flavor to dishes with minimal calories. Eating heartier food in January is also popular among many, with comfort food favorites like soups, stews, and casseroles making their way onto tables. No matter the type of food you choose to enjoy during the new year season, you can have it all while still staying healthy!
What should I make for dinner in January?
January is a cold month, and food can really help to make it feel more enjoyable! Soups, stews, and pastas are great food options that are perfect for winter. A creamy squash soup warms the soul and will make any chilly January evening a little cozier.
You could also whip up a big pot of hearty beef stew packed with vegetables like potatoes, carrots, onions, mushrooms, and celery. Even easier, turn on your slow cooker in the morning to prepare an easy pasta sauce with sautéed sausage or ground beef that you can pour over spaghetti noodles for dinner. Eating appropriate food for the season elevates your mood and makes the winter experience much simpler to handle!
What fruit is good in January?
Eating fruit in January is a great way to get plenty of valuable nutrition while enjoying some delicious flavors. January usually brings a variety of fresh, in-season fruits, such as oranges, kiwis, apples, and grapefruits, all packed with essential vitamins and minerals.
Other popular options include pomegranates and persimmons for those looking for something exotic or unusual. For the healthiest options, eat fruit with no added sugar, which preserves its nutritional value and natural taste. Eating seasonal January fruit can be filling and nourishing – a win-win combination!
What foods are in season in January?
To help you get an idea, always start with food in season in your area. Below is a list of produces that are in season in January.
Apples
Beets
Brussels sprouts
Carrot
Cauliflower
Cabbage
Carrots
Celery
Chicory
Cranberries
Clementine
Grapefruit
Kale
Kiwi fruit
Leeks
Lemons
Oranges
Parsnips
Passion fruit
Pears
Pineapple
Pomegranate
Potatoes
Satsumas
Spinach
Winter Squash
Turnips
Swede
Tangerines
Below you will find delicious (and easy!) recipes for January that will help make your winter more enjoyable!
Delicious Recipes to Cook This January
Ring in the New Year with some delicious recipes to cook in January! Whether you're looking for something simple and easy or something a little more complex, we've got you covered.
These recipes are perfect for satisfying your hunger and warming up your home on a cold winter day. So get cooking and enjoy!