How To Build Raised Vegetable Garden Beds For Beginner Gardeners
This post may contain affiliate links which might earn us money. Please read my Disclosure and Privacy policies here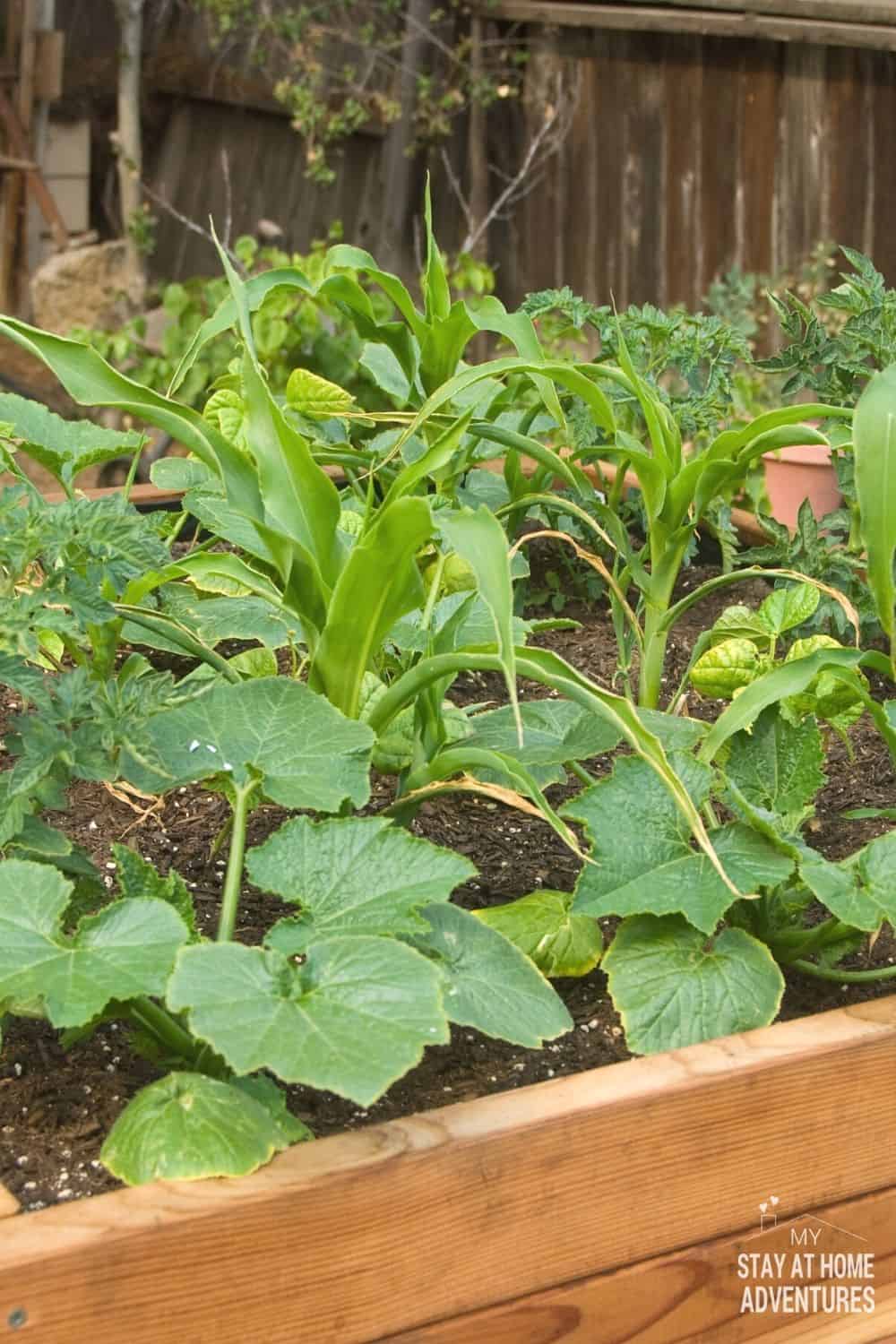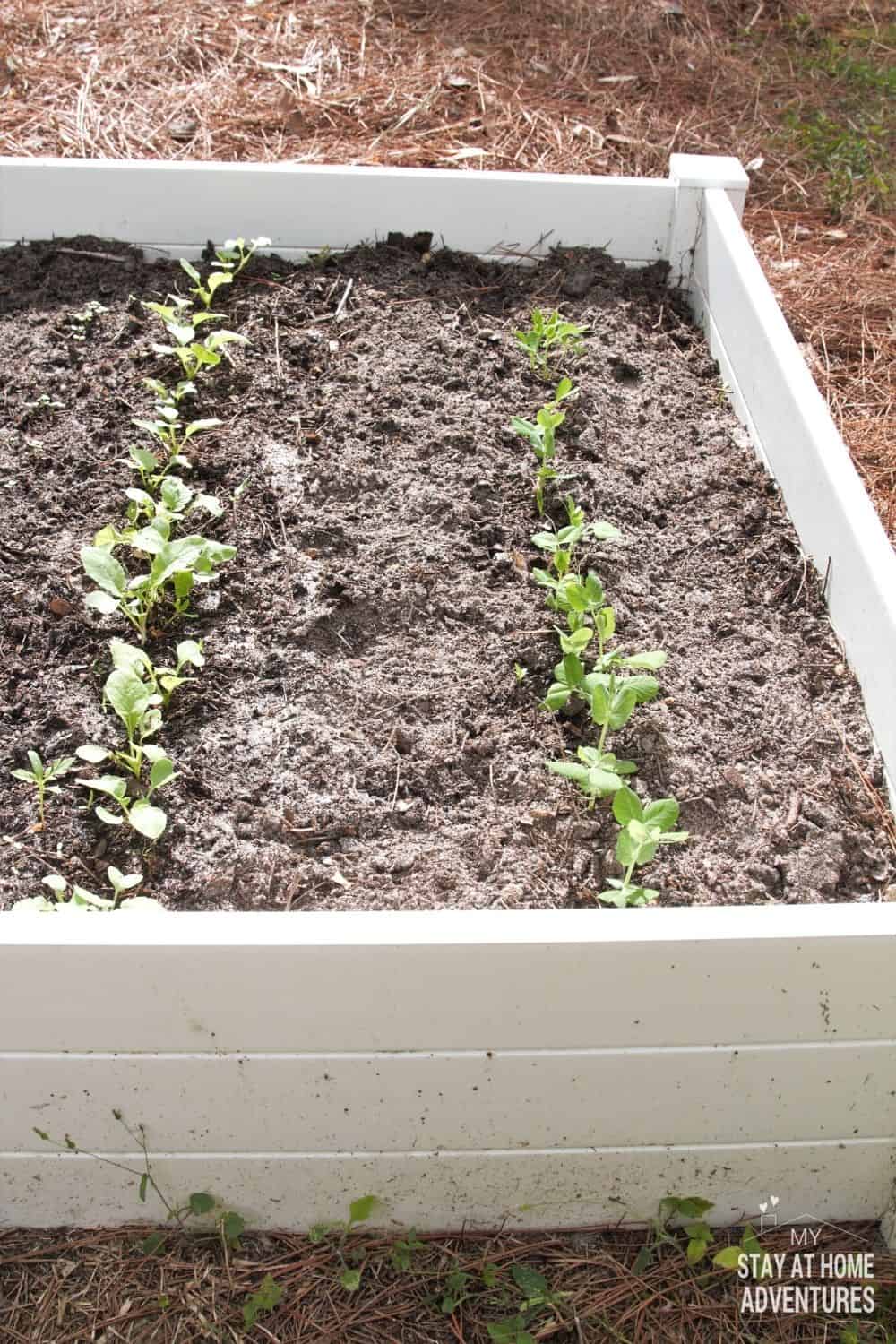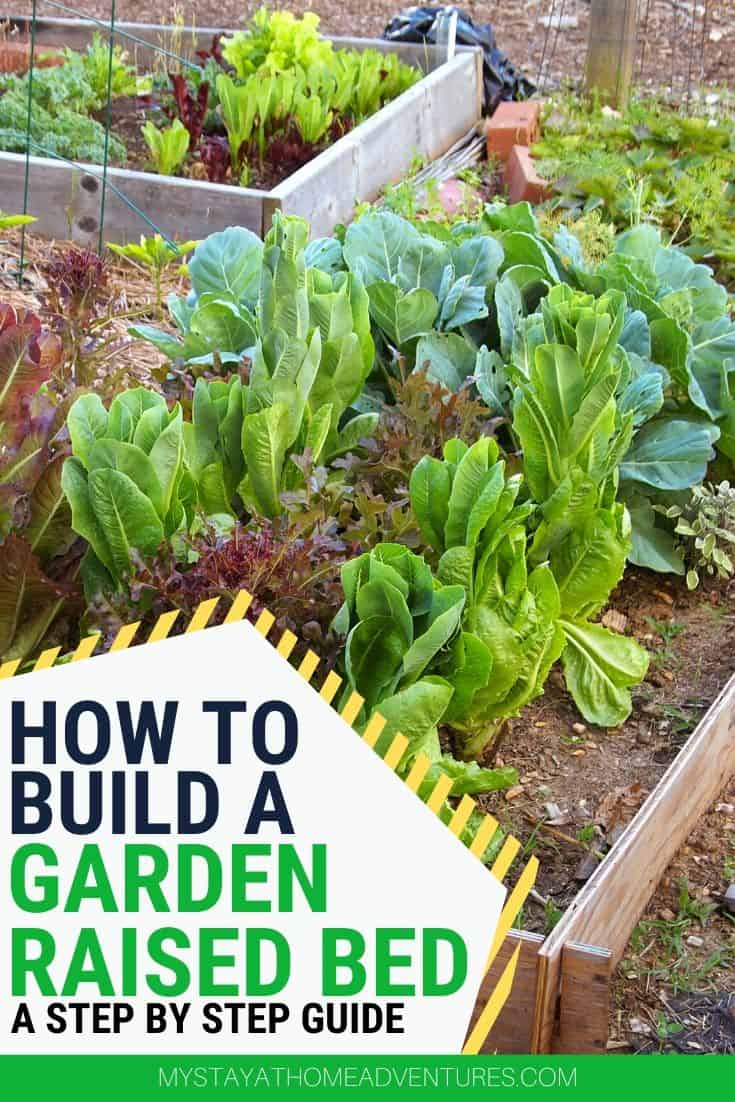 Beginner gardeners learn how to build raised beds for your vegetable gardens with this mini-guide.
You are a beginner gardener and you the idea of building raised vegetable garden beds for your garden. The good news is that this how to build raised vegetable garden beds for beginner gardeners will give you ideas to help you.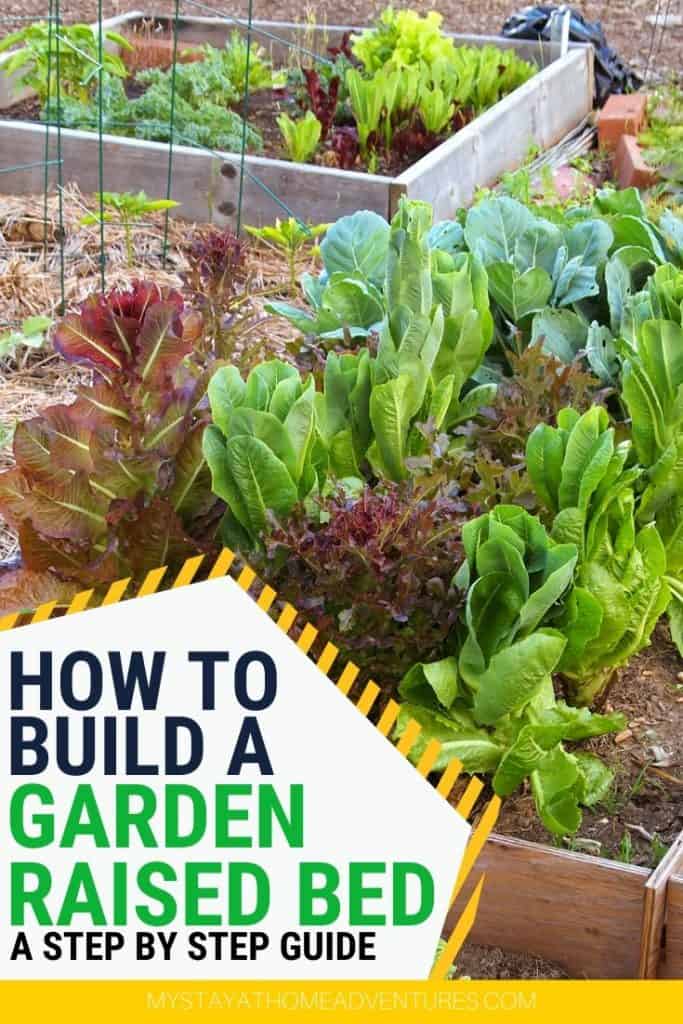 When I started gardening a few years ago there was so much I didn't know about gardening. I made so many beginner gardener mistakes, but I kept on, and my garden provided me with delicious veggies that year.
I decided that I wanted to try gardening using raised beds because I had a small yard and gardening with raised garden beds was what would work for me.
There are many benefits to using raised vegetable garden beds in your garden.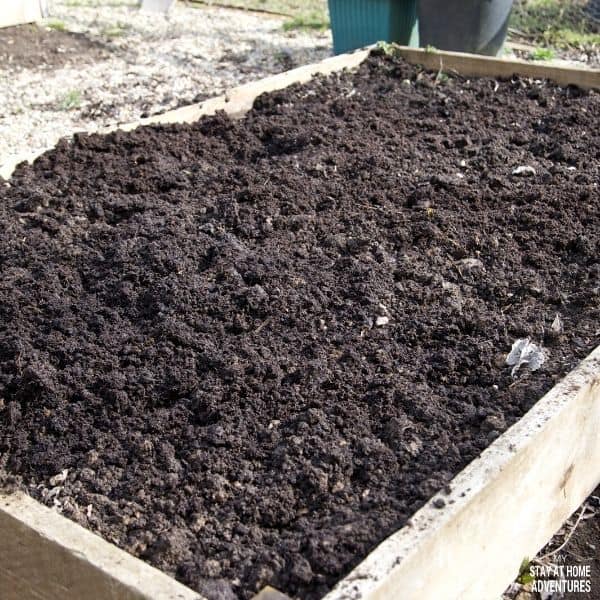 The benefits of using raised vegetable garden beds
They are good for you!
Did you know that elevated garden beds are easier for you? When you use a raised garden bed, it is easier for your back and knees.
The reason why is because you do less bending, less kneeling, and less crawling than regular beds. You can spend your time working in your garden and not worry about hurting later.
Better for drainage
Raised vegetable garden beds have better drainage, and this means that plants aren't exposed to too much water when it rains. Since one of my mistakes as a beginner gardener was to over water, I felt that this was a better way to help my plants.
Also, since we get those monster thunderstorms we love so much during hot days, I felt that having a better drainage system for my garden was beneficial.
Easier to build soil
I didn't start my garden on the ground because I felt that it would be too much work. It is much easier to add soil and build the soil up than working amendments into the ground.
Easy to build
Building raised vegetable garden beds are very easy. You can make this into a one-day DYI project. Even your kids can help with help to build their garden-raised bed!
All you need to build your raised vegetable garden beds are some available tools and material and, of course, an extra pair of hands.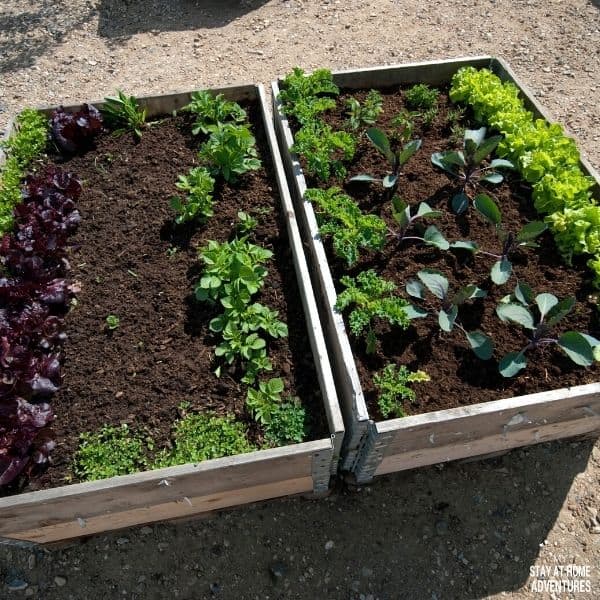 How To Build Raised Vegetable Garden Beds
What Materials and Tools Are Needed To Build A Raised Bed
The instructions here will create two 8' x 4' x 6" high beds you are going to need:
6 – 1" x 6" x 8' cedar boards* – 2 boards will be cut into 4' sections
8 metal corner brackets
What type of wood do I need to build a raised bed?
An important note you need to know before you purchase the woods.
The reason we use cedar is that it is a natural insect and moisture resistant. What this means that using cedar will hold up well against the environment.
When you use cedar, you know that it will naturally keep insects away from your garden without the use of chemicals and will handle the weather.
Why is pressure-treated lumber bad for your garden?
Using pressure-treated lumber in your garden means you are exposing your food to chemicals.
How?
The chemicals found in the pressure-treated wood will leach into the soil which will affect your plants. This is something to think about if you are thinking of not using cedar for your raised vegetable garden beds.
Another key information when before building your raised vegetable garden bed.
When purchasing cedar boards for your raised beds, please know that they come in different widths and lengths. What does this mean?
This means that using a wider board will create a shallow bed. An example will be that you use 6″ wide boards when creating your raised vegetable garden bed and I use a 10″ cedar board to build my raised beds.
Your raised vegetable garden beds are going to be more shallow than my 10″ raised beds. For your preference in size make sure you check the length and size of your cedar board.
If you think that 4′ beds are a bit too wide for you, reduce the length of each cedar board to 3′ – 3.5′ and this will help.
How deep should a raised bed garden be?
The minimum depth of a raised bed is 6 inches of soil but 12 inches is ideal.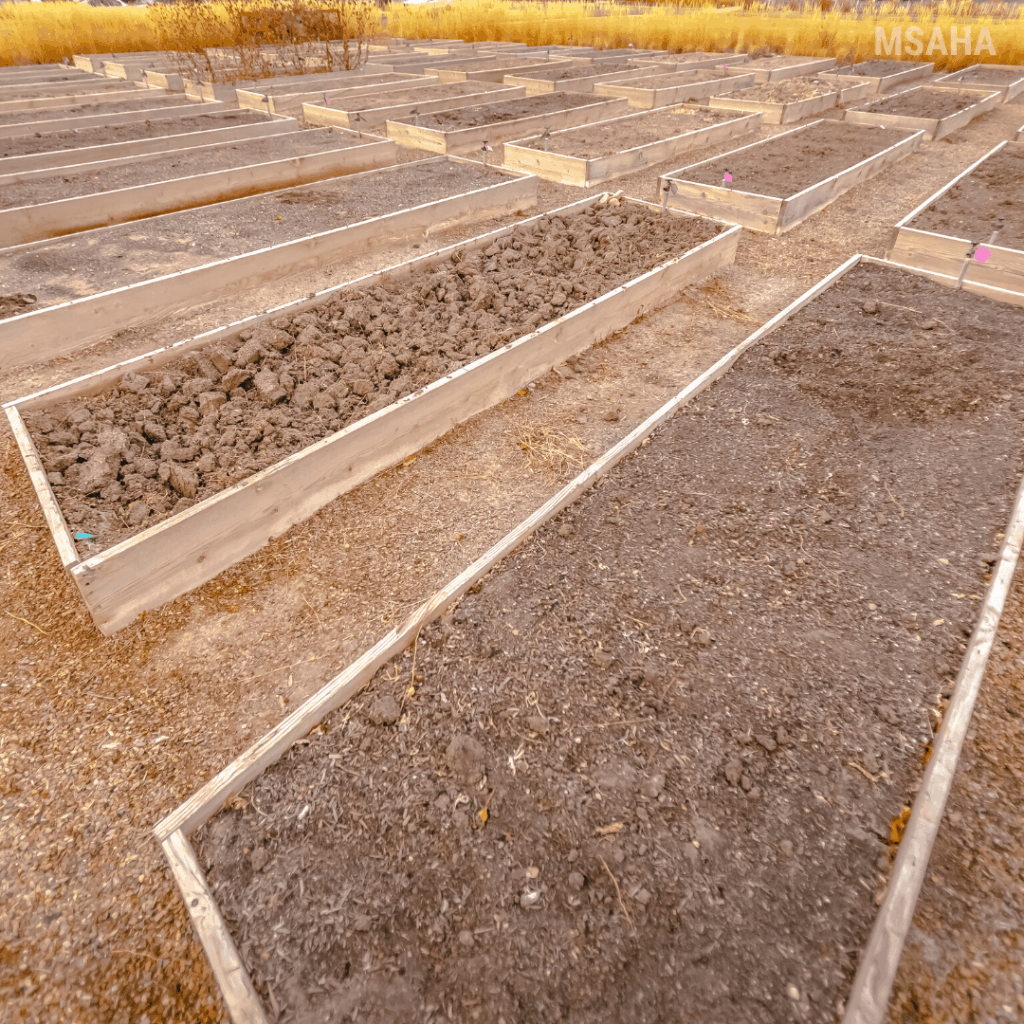 How to Build a Raised Vegetable Garden Beds
To build a vegetable garden raised bed, follow the instructions below.
Assembling Instructions:
Line the ends of an 8′ foot section and a 4′ section up to have them form the shape of the letter L.
Have another person hold the boards in place while you secure two boards together using the wood screws or metal corner brackets.
Next, you will repeat this process with the remaining cedar boards. When you are done with this task, you would have created two (8′ length by 4′ wide) wooden rectangle.
When the raised vegetable garden beds are built, place them in a sunny spot where they will be in your garden.
Remember not to fill the raised bed if you have not found a sunny location in your garden. If you fill the raised vegetable garden beds before moving them, you are in for trouble. 😛
Gardening posts you might like: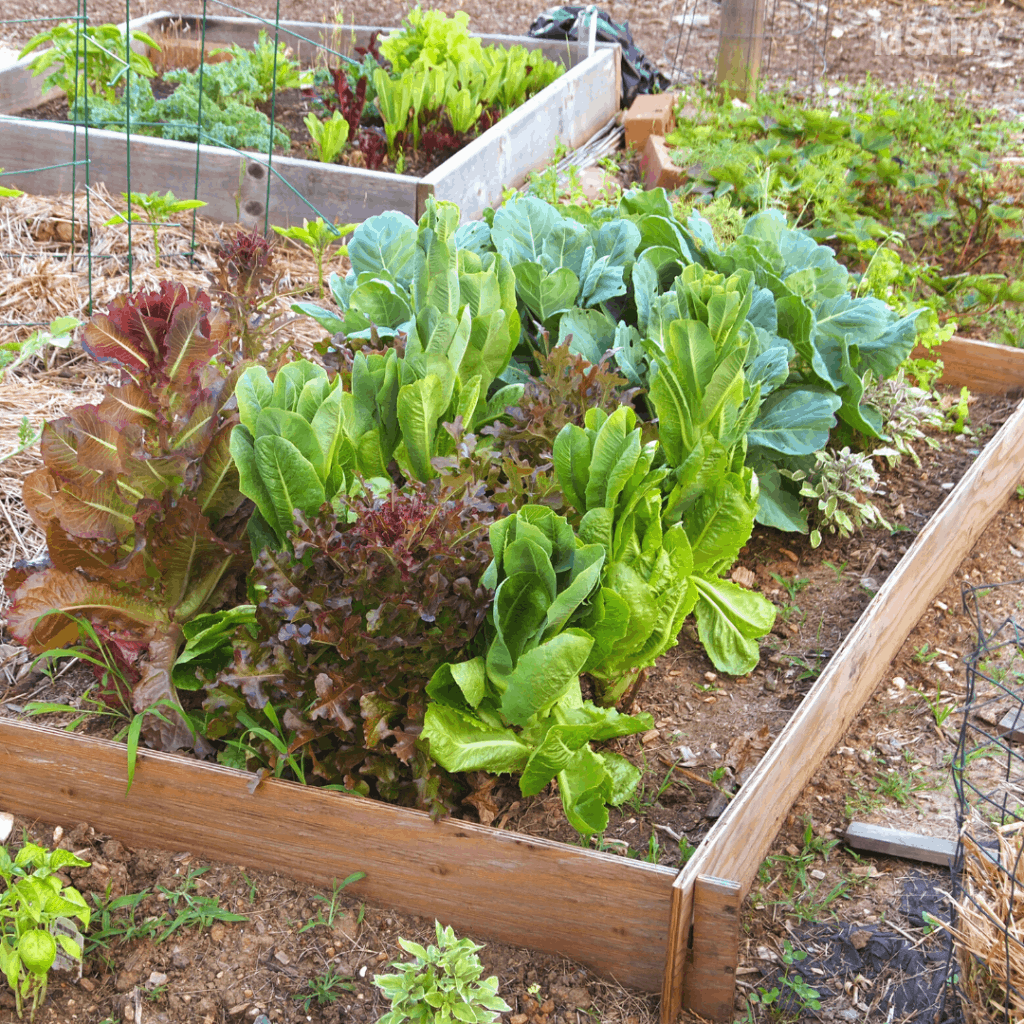 How to Fill a Raised Bed?
I used store-bought gardening mix soil and to be honest, that can be a bit pricey. However, you are more than welcome to use them.
To help you reduce the cost of buying pre-packaged gardening mix soil bags, you can create your own that is very cost-effective and very easy to make.
How do you prepare the ground for a raised garden bed?
To prepare the ground for a raised bed follow the steps below:
A thick layer of newspaper or cardboard (flattened) across the bottom of your garden bed box. By doing this, you are preventing the growth of weed and grass from growing inside your bed.
Alternate by adding a layer of compost. A layer of peat moss. A layer of manure followed by topsoil.
Adding amendments like bone meal or slow-release organic fertilizer can be used after decided which plant you will be growing in each raised bed.
To determine the nutrients in your soil, conduct soil tests as this will help to accommodate your plants.
When is the best time to build a garden raised bed?
You can build your vegetable garden raised bed any time you want but when different seasons have their pros.
Building during the fall
If you are building your raised vegetable garden beds during the fall season, a trick to get beautiful rich soil the next spring season is to "cook down" your bed during the winter.
To do this, just method cover the raised beds with dark plastic during the winter season.
A good tip to know before doing this method is to make sure you fill the beds with a lot of soil because the soil in the raised vegetable garden beds will be lowered by spring.
Building during the spring
If you build your raised vegetable garden beds during the spring season, you can plant right into the layered mixture.
One thing I noticed was that the layers broke down and formed a rich soil. To avoid burning your plants, do not use fresh compost, manure, or barn litter.
How to Build a Raised Garden Bed for Under $15!
4 DIY Raised Vegetable Garden Beds
For inspirations check out these DIY raised beds to help you get inspired!
Below find four posts about how to build raised beds for your home garden. These are very unique and very informative.
Conclusion
Congratulation on building your first raised vegetable garden beds! These instructions were not difficult and if this girl here can build one, you can too!
Enjoy your raised vegetable garden beds and to your future in gardening adventures!