This review was made possible by iConnect and UpSpring. I was provided compensation to facilitate this post, but all opinions stated are 100% mine.
If you are looking for an all-natural product to help your baby and kids with digestive and immune support, then give UpSpring Probiotic + Colostrum a try. If you are not familiar with UpSpring is a mom-founded and mom-run company with a mission to empower parents with confidence and freedom to enjoy motherhood even more.
What's unique about UpSpring?
You see with UpSpring you find innovative solutions to everyday health and wellness challenges we mom face with our babies or our young kids. Their "more fun, less worry" helps solve real problems with their all natural products that are based on true science since 2005.

Their UpSpring Probiotic + Colostrum is available at Target and Walgreen's and it double duty to help reduced occasional digestive upset such as:
constipation

gas

diarrhea

other digestive symptoms*
UpSpring's Probiotic + Colostrum contains 6 probiotic strains plus prebiotic; this helps the beneficial bacteria to flourish. With these 6 probiotic strains it delivers 5 billion active CFUs per serving. It also contains colostrum that acts like a prebiotic, and provides a complete range of antibodies for even more immune support!
*These statements have not been evaluated by the Food and Drug Administration. This product is not intended to diagnose, treat, cure, or prevent any disease.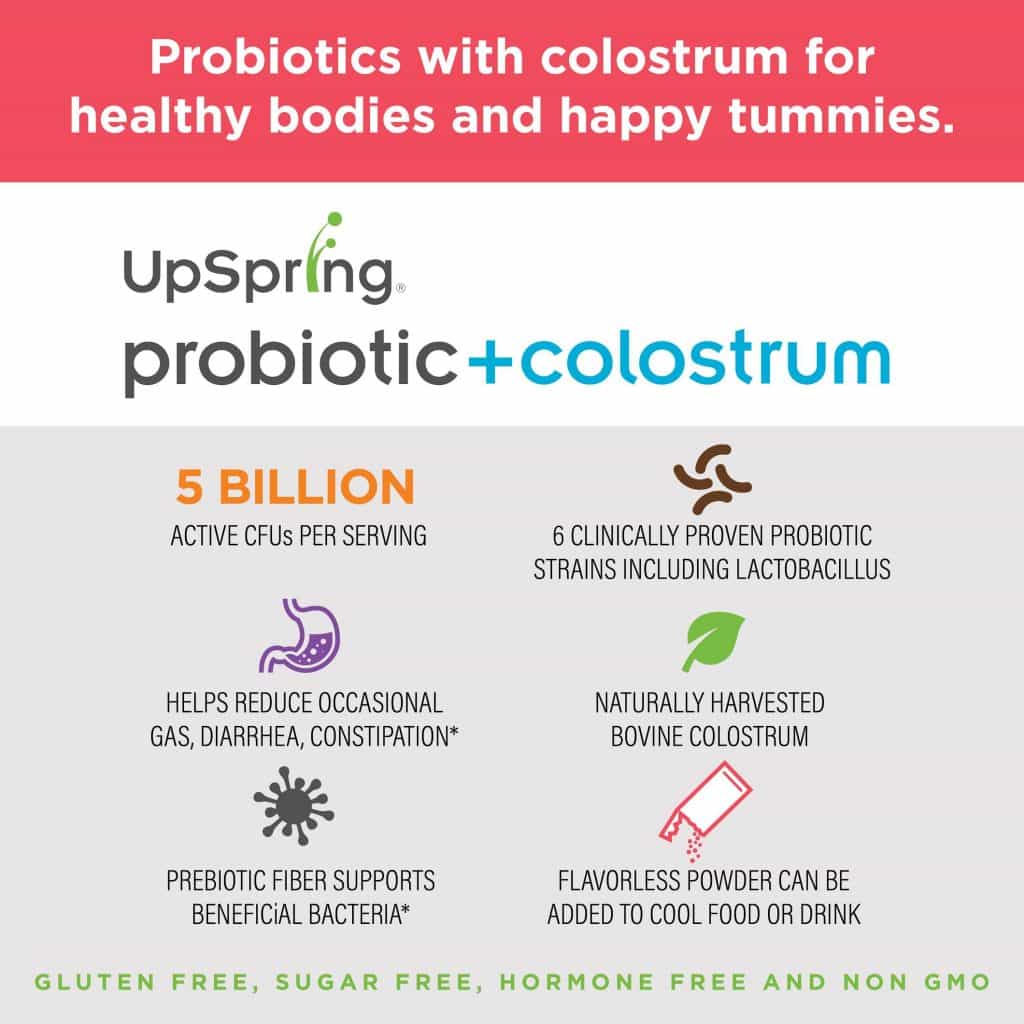 UpSpring Probiotic + Colostrum comes with 30 packets of unflavored powder which makes it easier to manage. For infants 04 month of age, the directions states to give them half a packet per day. Any infants that are 4 months and up it we are to give them one packet per day.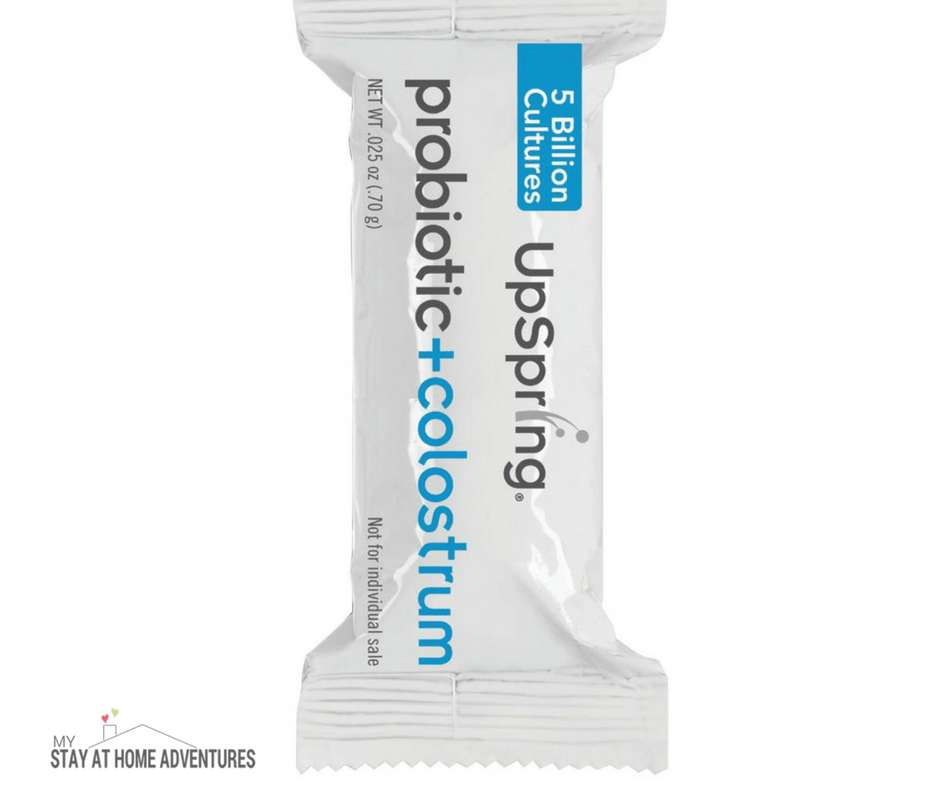 Once you open the packet you must consume it right away and it should be mixed with cold food or cold beverage. Always keep UpSpring Probiotic + Colostrum in a cool and in dry place though refrigeration is recommended but not necessary.
This product is gluten free, non-GMO, and no artificial anything!
The following two tabs change content below.
Latina mom of 4 married to wonderful Greek gentleman. Living in southeast PA and trying to juggle family and a household while trying to earn an income from home. Follow my stay at home journey as I discover how to earn money and save money so we can continue to live debt-free.
Latest posts by Joyce @ My Stay At Home Adventures (see all)